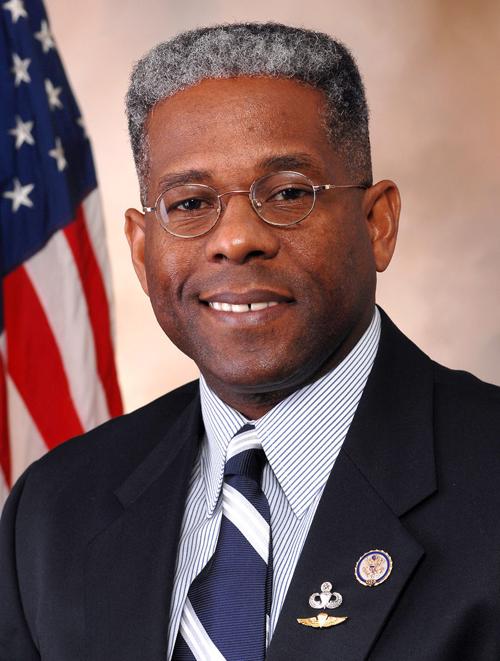 Former Congressman Allen West was injured in a motorcycle crash on Interstate 35 in the town of West on Saturday evening.
West's campaign staff posted on social media that he was taken by helicopter to a hospital, where he was in stable condition and undergoing assessment.
Texas Department of Public Safety Sgt. Ryan Howard confirmed two men were injured when their motorcycles collided at about 5 p.m. as they rode north on I-35 near mile marker 353. An unidentified vehicle changed lanes in front of the two motorcyclists when it was unsafe to do so, Howard said in a statement.
"The motorcyclist attempted to brake, and the rear motorcyclist crashed into the front motorcyclist," he wrote.
West's staff confirmed one of the motorcyclists involved was West.
Both men were taken to Baylor Scott & White Hillcrest Medical Center with injuries not believed to be life threatening, Howard said.
West led a "Make Texas 'Free' Again" ride from Garland to Austin earlier in the day. His wife said in a social media post Saturday evening she was on her way to the hospital.
West is running for chairman of the Texas Republican Party.
He was elected to Congress in Florida in 2010 and moved to Texas in 2013 after leaving office. He is a retired Army lieutenant colonel.
"We appreciate the support and kind notes and solicit your continued prayer," his campaign staff said on social media.
Get local news delivered to your inbox!
Subscribe to our Daily Headlines newsletter.