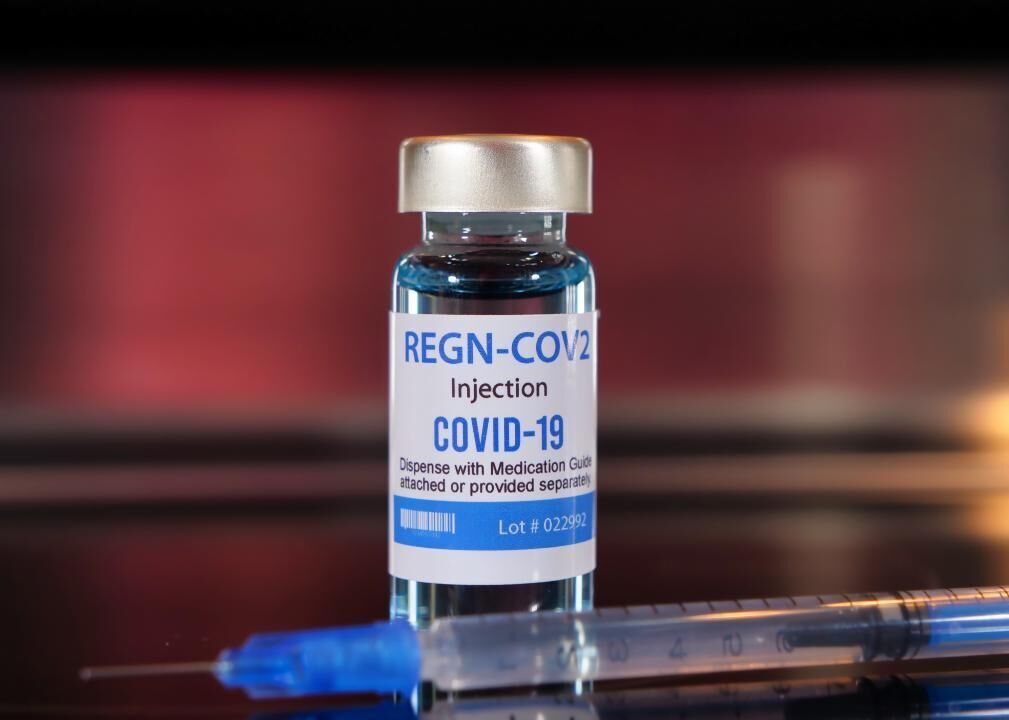 A free clinic offering monoclonal antibody treatments, produced under the brand name Regeneron, will open Tuesday to COVID-19 patients in McLennan County.
Patients who have been confirmed as COVID-19 positive and have a referral from a primary care physician can get the treatment free of charge. The 10-chair facility, will be open from 8 a.m. to 5 p.m. on the Texas State Technical College campus.
Waco-McLennan County Public Health District and Baylor Scott & White Hillcrest are partnering with the Texas Department of Emergency Management, which has contracted with the Gothams firm to run the clinic.
Dr. Umad Ahmad, chief medical officer for Hillcrest, said the treatment has helped the hospitals keep a "significant" number of people out of inpatient care.
Ahmad said patients need to meet certain criteria to be considered for the treatment.
Patients must have tested positive for COVID-19 and get treatment within 10 days of the onset of symptoms.
Those who have been hospitalized for their symptoms or who require oxygen for their treatment are not eligible. Ahmad said if patients use oxygen to treat another condition, that does not disqualify them. The patients recommended for the treatment usually have underlying conditions such as obesity or heart and lung issues as well.
Ahmad said Hillcrest's staff has had days in which as many as 40 people get the treatment, but the numbers have fallen along with hospitalizations recently.
He said some patients who have refused the vaccine have chosen to go through with the treatment, which he said will still lessen their chances of complications and help reduce overall hospitalizations. However, there is no evidence the treatment does anything to reduce the virus' transmissibility.
"In fact, vaccinated people sometimes don't even have symptoms, or they get very minimal symptoms," Ahmad said. "And with or without Regeneron, they're less likely to get admitted or have complications."
Health district spokeswoman Kelly Craine said treatment is free, but it's only available by appointment. Primary care physicians can refer patients who are a good match for the treatment. The third-party vendor running the clinic, Gothams, will have doctors assess people who do not have a primary care doctor.
Patients without insurance or a primary care physician are encouraged to call the infusion center at (254) 867-2005 or send an email to wacoinfusion@gothams.com.
Craine said TDEM has run about 20 clinics such as this throughout the state. The public health district requested a site in Waco in early September.
Verner said monoclonal antibody treatments might be recommended for children 12 and older if they have underlying health conditions that make them more vulnerable to COVID-19.
Gothams is a firm mostly focused on aerospace and defense contract work. Gothams also served an advisory role for Curative, a company that runs COVID-19 testing clinics nationwide.