The city is in no rush to fully reopen the 17th Street bridge, but one more lane could reopen before a broader project to get the bridge back …
A federal magistrate in Austin ordered local businessman Chris Grider to be held in custody Friday pending a detention hearing next week.
Three more McLennan County residents have died because of COVID-19, bringing the local death toll to 340, the Waco-McLennan County Public Heal…
Local officials Thursday cut five major projects out of the short-term transportation plan for McLennan County because of state budget constra…
Watch now: New information from local leaders about COVID-19 in the Waco-McLennan County area.
The Waco area has a public vaccine hotline at 750-5606. Callers can select English or Spanish and get updates, including information about tes…
Authorities are aware of Grider's reported involvement in the riot, said Michelle Lee, public affairs officer for the FBI office in San Antoni…
The name Uzin Utz does not flow trippingly off the tongue, but the German company knows plenty about flooring materials and hopes to learn mor…
A weekend spike in COVID-19 cases has forced a 10-day lockdown at the McLennan County Jail, which will cause a ripple effect that further stal…
Rich Andreucci officially took over as Robinson police chief with a swearing-in ceremony Tuesday morning.
The Waco community started publicly honoring the legacy of Martin Luther King Jr. soon after the slain civil rights leader's birthday became a…
More than once Mark Arnold has cringed watching a would-be customer stroll confidently across Austin Avenue toward his antique shop, Cameron T…
Data about who received appointments in McLennan County's first public COVID-19 vaccine clinic last week drives home the need to ensure equita…
Election 2020 analysis: McLennan County sees shifts in suburbs, Hispanic neighborhoods
The Waco-McLennan County Public Health District has received 1,500 more doses of the Moderna vaccine for COVID-19 for the coming week and will…
He spent just two years in the service, but it was an action-packed time that earned him three Purple Hearts and a Bronze Star.
For Coque Gibson, this weekend's commemorations of Martin Luther King Jr. Day will bring back some 35 years of memories, when she and her husb…
Lisa Hill talked to her grandparents every day. She and her husband, Jerry, checked in on them regularly to see how the feeble, elderly couple…
Governors bitterly accused the Trump administration Friday of deceiving the states about the amount of COVID-19 vaccine they can expect to rec…
Local educator and business owner Charra Burns has filed to challenge incumbent Jim Holmes for the District 5 Waco City Council seat in the Ma…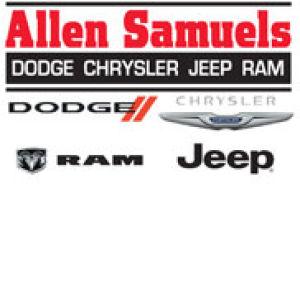 Allen Samuels Chrysler Dodge Jeep Ram l Waco TX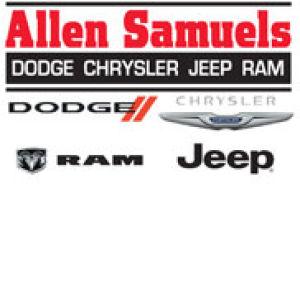 Allen Samuels Chrysler Dodge Jeep Ram l Waco TX
McLennan Community College trustees voted this week to name a campus plaza after Alice Starr.
The city of Waco named four finalists Thursday in its search for a new police chief, and the candidates will meet with a panel of community st…
Megan Henderson is returning to Hillsboro, her hometown, leaving a legacy of helping to put downtown and East Waco back on the map.
McLennan Community College trustees started preparing Tuesday to redraw their district boundaries, but delays in the 2020 census mean the boar…
Filing started Wednesday in the May 1 elections for many local school districts and cities, including some that just had an election in November.
McLennan County remains a long way from getting the coronavirus under control, even with the "ray of hope" offered by the vaccines, Waco-area …
Watch now: New information from local leaders about COVID-19 in the Waco-McLennan County area.