If you are driving down Moonlight Drive in Robinson and see a home with five round, 1,500-pound bales of hay lined up in front, don't stop to …
Local health officials said the state has been slow to report COVID-19 variant cases in McLennan County, leaving a piece missing in the puzzle…
Editor's note: This story has been revised to clarify the position of Unbound Waco, the nonprofit that fights human trafficking. The organizat…
A family-owned tire company in Mississippi will spend more than $17 million to build a distribution center in Waco, and city and McLennan Coun…
The Doris Miller YMCA will close at the end of the summer and reopen next year as a Waco community center with room to expand city programs.
The yearslong effort by state and local governments such as McLennan County to force the pharmaceutical industry to help pay to fix a nationwi…
Greater Waco is filling up, and local homebuilders say they are sawing and caulking as fast as they can amid labor shortages, high materials p…
When local civil rights leader Robert Gilbert earned his bachelor's degree in 1967, he became known as the first African American student to g…
The Waco City Council's first public discussion of a plan to buy the Doris Miller YMCA facility for $2.7 million will come Tuesday, when a vot…
Twenty-eight years of growth has become too much for the Waco Family Medicine center at 1600 Providence Drive, so officials are proposing a ne…
Gracing the cover of June's Texas CEO Magazine are two Waco leaders who talk about downtown, Magnolia Market, Amazon, Topgolf, February's ice …
Updated city of Waco rules for dogs left on chains or other types of tethers are a step closer to getting a look from the city council.
McLennan County Justice of the Peace Dianne Hensley said she will appeal a judge's decision to throw out her lawsuit against the state panel t…
Still glowing from news SpaceX will build a second rocket-related facility in its industrial park, McGregor reportedly is in the running as a …
Local law enforcement and Prosper Waco officials hope a social worker who will soon set up shop in the Waco Police Department will get people …
The city of Waco may step in to buy the Doris Miller YMCA facilities and consolidate the Bledsoe-Miller Community Center's offerings into the …
The city of Waco has set aside $3.7 million and will seek a contractor to replace the windows siding the Waco Police Department tower.
Waco's representatives in the Texas Legislature say they have a sense of which issues Gov. Greg Abbott will call on them to to tackle during t…
The city of Waco is about to give hundreds of property owners some hard news: They are living in a "special flood hazard area" and may need to…
The city of Waco is excited to continue on the road to becoming more environmentally friendly as the parks department welcomes its first elect…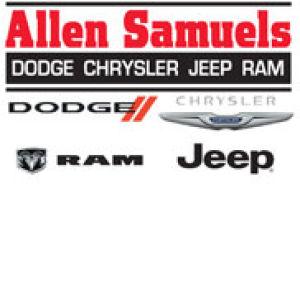 Allen Samuels Chrysler Dodge Jeep Ram l Waco TX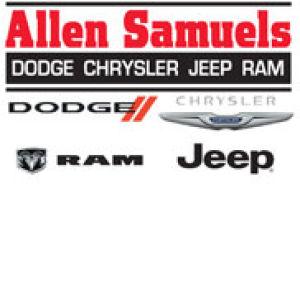 Allen Samuels Chrysler Dodge Jeep Ram l Waco TX
Community members gathered last week to help the Lacy Lakeview Fire Department welcome its newest brush truck with a traditional "wet-down and…
That line William B. Travis drew in the sand with his sword at the Alamo, committing its volunteer defenders, outnumbered more than 10 to 1, t…
City officials and Lions Club representatives hope to continue working together and to enlist a number of community groups to help support and…
At the site of a fatal wreck on Farm-to-Market Road 434 southeast of Robinson this week, three local volunteer fire departments responded and …
An infrastructure bill passed Thursday by the U.S. House includes $8.4 million to expand the Middle Bosque River bridge on Speegleville Road t…
McLennan County will pay no electric bill before its time, not even one for power consumption during February's historic deep freeze.
It has been Ryan Luna's dream to become a judge since he first entered law school at Baylor University.