For a few hours one day in early March, with many hunkering down in the early days of the pandemic, it looked like Texas roads might make it o…
How did McLennan County vote for president in the last 100 years? Take a look back at our historical retrospective.
Early voting begins Tuesday, Oct. 13 and continues for three weeks. > Read more
The trio of candidates vying for the District 4 Waco council seat made their closing arguments in a forum Monday, vowing to take on economic s…
For the 500 McLennan County residents who didn't think 2020 could get any worse until they received a notice for jury duty last month, things …
The first COVID-19 death in McLennan County came March 31 and hit close to home for many in addition to family and close friends because the 4…
He's been through some hard knocks in his life — including cancer and a divorce at a young age. But he found his place.
Amazon will invest $200 million in Waco, building a 700,000-square-foot fulfillment center on Exchange Parkway that will employ at least 1,000…
After two weeks of brisk early voting, even in Friday's downpour, 37% of McLennan County's 148,962 registered voters have already cast their ballots.
No one is ready to say for certain whether criminal trials in McLennan County will resume next week as planned, but court officials, who have …
Waco police have already handled more homicides this year than in any of the past 10 years, and a new anti-gang hub and a piece of ballistics …
COVID-19 is straining police resources on mental health calls, while local organizations are trying to create a new system that stops crises b…
A $12.4 million renovation of the Waco Suspension Bridge is set to begin in October 2020, meaning that the bridge and some adjacent parkland w…
A $12.4 million project that will leave the Waco Suspension Bridge closed into 2022 will start with construction of temporary supports in the …
Advocacy groups filed a complaint Wednesday over conditions at Texas' five juvenile justice centers, including one in McLennan County, and are…
Watch now: New information from local leaders about COVID-19 in the Waco-McLennan County area.
Amid a pandemic that has pummeled the hotel industry, developers have closed on a Mary Avenue property where they plan to build a 182-room AC …
The Waco City Council voted Tuesday to create a new stormwater utility likely to add a new monthly charge for all homes and businesses, and se…
Falls County commissioners will dip into the county's contingency fund and ask neighboring counties for help to make up for $183,000 in state …
Regional COVID-19 hospitalization rates spiked Sunday, as McLennan County logged its 27th death in October from COVID-19 complications, the pu…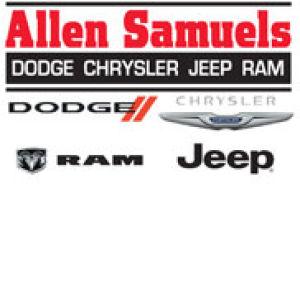 Allen Samuels Chrysler Dodge Jeep Ram l Waco TX
Allen Samuels Chrysler Dodge Jeep Ram l Waco TX
The Waco City Council will vote Tuesday on creating impact fees for new development, as well as a new stormwater drainage fee that would appea…
Confirming what has been called Waco's worst-kept secret, local officials said Monday that Gov. Greg Abbott will be in Waco on Friday to annou…
James Sloan is the kind of officer the Waco Police Department and other area law enforcement agencies are competing to recruit.
That corrupting allure of political power holds some Christian leaders transfixed, even given the controversy surrounding the character of Don…
Long lines experienced on the opening day of early voting for the Nov. 3 election thinned as the week went on, but even after five days of vot…
He knows only too well how important weather is when it comes to military strategy. From the approach on D-Day during World War II to the cold…
Two more McLennan County residents have died from complications related to the coronavirus, bringing the county death toll during the pandemic…