McLennan County is lagging behind state and national COVID-19 vaccination rates, but Waco-area vaccine providers expect to have openings this …
Early voting for the May 1 city and school elections got off to a sluggish start Monday with a total of 301 in-person and mail-in ballots bein…
Waco's Challenger Little League, founded in 1990 for disabled youngsters wanting to swing for the fences, celebrated opening day Saturday know…
The race is on for five candidates hoping to gain, or keep, a seat on the Bellmead City Council in the May 1 election, and taxes are leading t…
One weekend in early April, newly sworn-in Waco Police Chief Sheryl Victorian decided to put on her uniform, polish her badge and attend the e…
World War II veteran Rufus Spain, of Waco, has compiled the letters he wrote and sent home while serving in the war into a book titled "Letters Home."
The city of Waco is again expanding the buffer zone around the site near Axtell where it wants to build a regional landfill, but area resident…
Early voting for the May 1 city and school elections will start Monday and run through April 27.
The next step toward making a gathering place out of a disused 1907 railroad bridge spanning the Brazos River recently got a nod for almost $3…
Texas coronavirus cases haven't surged since the lifting of a statewide mask order. At least for now, dire predictions of a new wave have not …
Four candidates from four different worlds are running for the District 5 Waco City Council seat in the May 1 local election. Here's what you …
The Waco-McLennan County Public Health District has canceled Johnson & Johnson vaccine clinics scheduled for Tuesday and Wednesday after t…
Waco's newest assistant city manager has a background in customer service, something municipal leaders were looking for.
A drop-in center on Austin Avenue for homeless young adults is aiming to help them their way as they lose access to a support network availabl…
He didn't see combat during World War II, but handled duties related to the famous Battle of the Bulge.
A fifth of McLennan County residents 16 and older had been fully vaccinated for COVID-19 by Friday as public shot clinics continued and the st…
Fittingly, a gleaming piece of Massey Ferguson farm equipment left its footprint on McLennan County's new Base building, the beast's head-high…
A $57 million China Spring Independent School District bond proposal would build a new elementary school, a gym and add space for new technica…
Watch now: City of Waco officials held a ceremony Thursday to mark the reopening of Trail Blazer park, 1101 Harris Creek Road, after a $640,00…
Waco's downtown Tax Increment Financing Zone board voted Thursday to recommend $2.6 million to assist Magnolia in renovating the Tribune-Heral…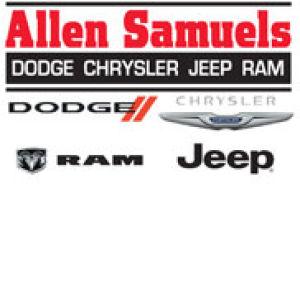 Allen Samuels Chrysler Dodge Jeep Ram l Waco TX
Dialing a telephone number will get more complicated soon in seven Texas area codes, including 254 in Central Texas. The change is part of the…
A project that would overhaul Waco's bus system and dramatically cut cross-town travel times could be more expensive to build but less expensi…
With 5,240 first doses of the COVID-19 vaccine headed to McLennan County this week, public health officials are urging adults of all ages to g…
When he was considering getting out of the military, Norman Hoffman was offered a choice: school, Germany or Okinawa. Hoffman chose the latter.
McLennan County COVID-19 vaccine providers are seeing shorter wait times for patients to get appointments, even in the first week with every T…
Important Texas voting bill moves forward for GOP: A slate of proposed new voting restrictions would reduce options to cast ballots, limit pol…
Senate Bill 7 is at the forefront of Texas Republicans' crusade to further restrict voting in the state following last year's election.