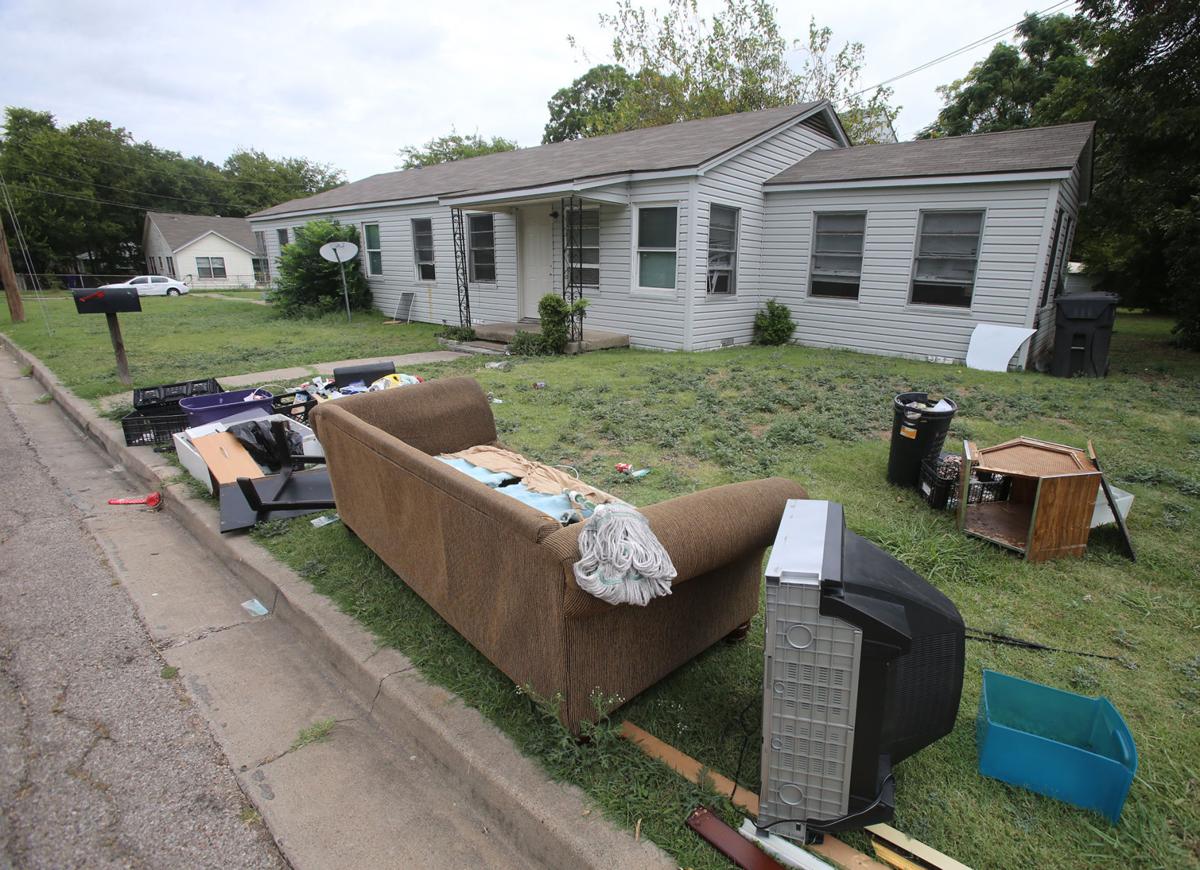 Texans who got behind on rent or utilities during the coronavirus pandemic can start applying Monday for a little help from the Texas Rent Relief Program.
The program will distribute more than $1 billion allocated to Texas through the latest COVID-19 stimulus bill passed by Congress in December, Texas Gov. Greg Abbott and the Texas Department of Housing and Community Affairs announced this week.
Applications for assistance open at 8 a.m. Monday and can be submitted at texasrentrelief.com or by calling 1-833-989-7368. The phone line will be available from 8 a.m. to 6 p.m. Monday through Saturday.
The state also encourages landlords to apply for assistance on behalf of their renters.
To qualify for assistance money, potential recipients must have household incomes below 80% of the median income in their area, according to the state. The department's application page states it will prioritize funding for households at or below 50% of area median income level and those in which one or more members have been unemployed for at least 90 days.
The median household income for McLennan County is $64,000, said Milet Hopping, president and CEO of the Waco Housing Authority.
"It should be very helpful because they will go back for up to six months of rent and utilities, and that is the first time that has happened," Hopping said. "And also for those people who were already given eviction paperwork through their landlord or apartment complex, they also may be eligible if they meet all the criteria. It also should be helpful for those still unemployed due to COVID or who are working lesser hours."
Renters can request funding for past due rent, utility and home energy expenses dating back to March 13. Qualifying renters also are able to request assistance for those same expenses up to three months into the future, according to the Department of Housing and Community Affairs.
In a press release, Abbott said he urges Texas households in need of assistance to apply for the program when it opens up for applications next week.
"The COVID-19 pandemic has placed a significant financial strain on many Texans, and the Texas Rent Relief Program will provide an incredible lifeline to households in need of assistance on their rent and utility payments," Abbott said in the press release.
Leighton Cromwell, owner of Cromwell Co. in Waco, said her company manages more than 1,000 housing units, including homes and apartments. She said her company has been lucky because not too many renters have fallen behind on rent or are facing evictions.
"We have spent a lot of time working with tenants and clients, trying to work out a plan," Cromwell said. "Eviction is the last thing we really want. We try to get payment plans and communicate as much as possible and see what they can do. But if this program works as it is intended, it would be great for those who need the help and who have been affected."
She said it has been challenging to keep up with what she said seems like constant changes in state-imposed rules, regulations, guidelines and moratoriums during the pandemic.
"It has put a whole new perspective on the rental industry, locally and well as nationwide," Cromwell said. "We realize the hardships that have been placed on our renters and we try to see what we can do to help those who have been affected. I am pleased that there are ways to get assistance."
Under the program, renters will have had to qualify for unemployment assistance or verify that they have experienced a reduction in income, incurred significant costs or experienced financial hardships during the pandemic. Renters who think they were improperly denied assistance can appeal that decision.
Tenants already involved in an eviction proceeding can still apply for assistance. Tenants behind on rent but not utilities, or vice versa, also can apply for assistance.