Amazon will invest $200 million in Waco, building a 700,000-square-foot fulfillment center on Exchange Parkway that will employ at least 1,000 full-time employees and up to 30% more seasonal staffers during peak seasons, officials said during an announcement Friday at the Waco Convention Center.
Texas Gov. Greg Abbott attended the ceremony, which was relocated from the Amazon construction site near Bagby Avenue and Loop 340 to the convention center as rain and wind swept across Central Texas. Abbott shrugged off the nasty conditions, saying, "There is no better place to be in Texas today, than in Waco, Texas," before launching into praise for Amazon's almost $20 billion presence statewide and its hiring of almost 43,000 Texans.
Waco appeared next on Amazon's list, and it bought 93 acres from the Waco Industrial Foundation across Exchange Parkway from the Army & Air Force Exchange Service complex. It chose that site from several shown by Kris Collins, the Greater Waco Chamber of Commerce's lead industry recruiter. Collins said during an interview Friday inquiries were made through a third party, and Amazon revealed its interest late in the process.
Collins said Waco and McLennan County continue to negotiate with Amazon on an incentive package, one that likely would involve property tax refunds. The number of years those breaks would last remains under discussion.
County Judge Scott Felton said Amazon is poised to invest more than $200 million in its Waco facility, and Waco City Council Member John Kinnaird said Amazon's outlay is "the single largest capital investment in the city of Waco." Amazon representatives declined to attach a figure to their Waco-related expenditures, saying they do not make those numbers public but would not take issue with Felton's appraisal.
Waco City Manager Bradley Ford said the site Amazon chose has all the water, sewer and roadway infrastructure necessary to support the project.
"And there is a fire station nearby," Ford said.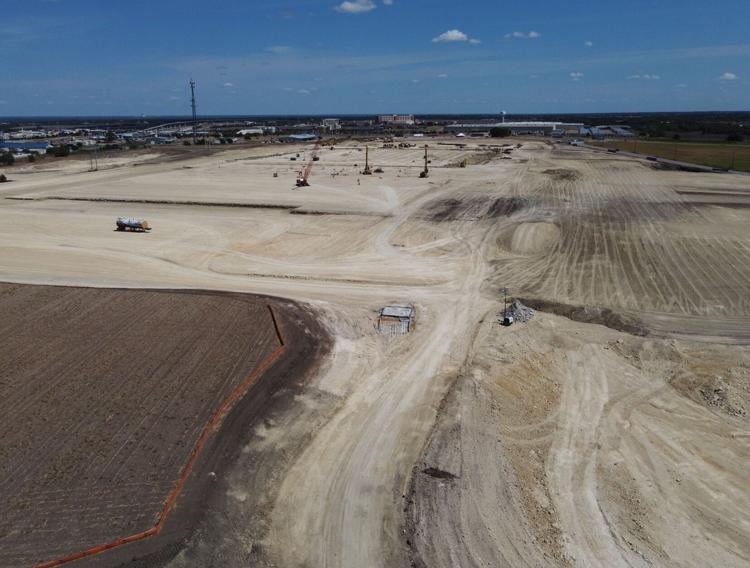 Contrasting Amazon's fulfillment center with Baylor University's $260 million McLane Stadium, Ford said the stadium is not taxable.
The new Waco facility will combine cutting-edge robotics technology with a human touch, said Evan Luscher, who oversees Amazon fulfillment operations in Texas. It will fill orders for smaller items including books, electronics, toys and household items, sending them out-of-state or within Greater Waco.
A Central Texas customer ordering a small item probably would have it processed through Amazon's local fulfillment operation. A local customer ordering a snow shovel might get it from Montana, Luscher said.
He said Waco's fulfillment center is large, but not the company's largest. One in Houston, where he is based, covers about 850,000 square feet. It handles between 500,000 and 1 million packages daily, a workload likely comparable to what Waco's will encounter, Luscher said.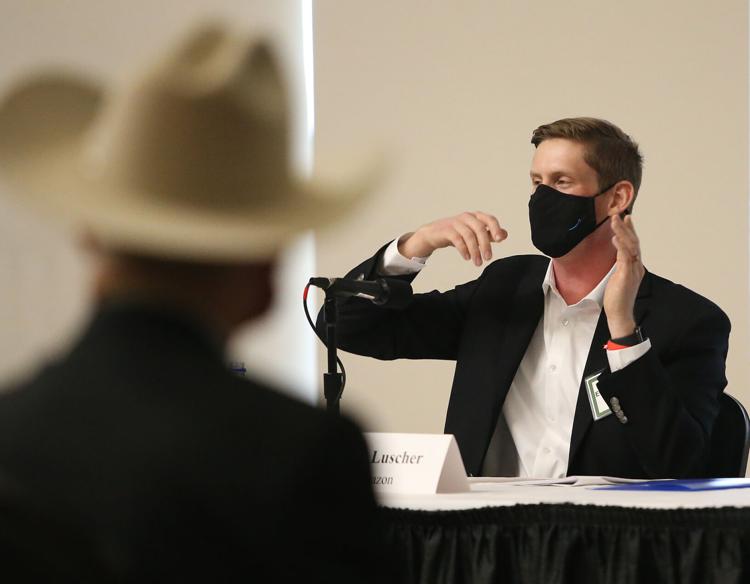 A press release from Seattle-based Amazon said Waco's center "is anticipated to launch in 2021 and will create over 1,000 new full-time jobs with industry-leading pay and comprehensive benefits starting on day one."
Luscher declined to get more specific about a completion date. He said Amazon will start hiring two to three months before the center opens. The company has its own training program, Luscher said.
"Amazon's investment and commitment to job growth in Waco will help drive our economic recovery forward," Waco Mayor Kyle Deaver wrote in the press release. "We appreciate the work of the Greater Waco Chamber of Commerce, the Waco/McLennan County Economic Development Corporation, and the Waco Industrial Foundation in attracting Amazon, and we look forward to having this innovative fulfillment center as a showpiece in the Central Texas Industrial Park."
Besides paying at least $15 an hour, the company offers full medical, vision and dental insurance; a 401(k) investment plan with a 50% company match; and up to 20 weeks of maternal and parental paid leave, according to the press release.
Luscher said seasonal and part-time employees also make $15 an hour, but their benefits package differs from that of full-timers.
Collins said estimates indicate the new Amazon fulfillment center will have a $700 million impact on the local economy over 10 years, counting new wages, taxable sales and real and personal property tax generation.
"The multiplier effect of the Amazon location would be significant, offering opportunities for local businesses to provide needed goods and services as well as increasing incomes in the area and, hence, consumer spending," Waco-based economist Ray Perryman said by email.
Adding multiplier effects, Amazon will create almost 3,300 new jobs locally, and having a major employer paying $15 an hour "will help tighten up the workforce and likely boost wages for many people in the area," Perryman wrote.
"Waco's location is clearly a reason for the selection, but it's not the only reason," he said. "Amazon analyzes many variables including labor force, tax structure, regulatory structure, infrastructure, and much more. Waco has been making steps in these areas for years, and without them would have been a far less attractive site."
Trammell Crow Co. is serving as general contractor for Amazon's Waco project. Site preparation has continued for weeks.
"This has been the fastest developing project I've seen," Felton said. "If we'd waited much longer to hold this ceremony, we'd be passing delivery trucks."
---