Spring breeding season for cats and dogs is testing the Waco Animal Shelter's commitment to "no-kill" status, and adoption officials are asking the public to help by not bringing in stray animals.
"We have a lot of animals right now, many more than we would like to have here," said Dr. Paula Rivadeneira, executive director for the Humane Society of Central Texas, which runs the adoption center at the city's shelter.
"We are seeing a large number of stray animals coming in and we always want to encourage people to not bring stray animals here."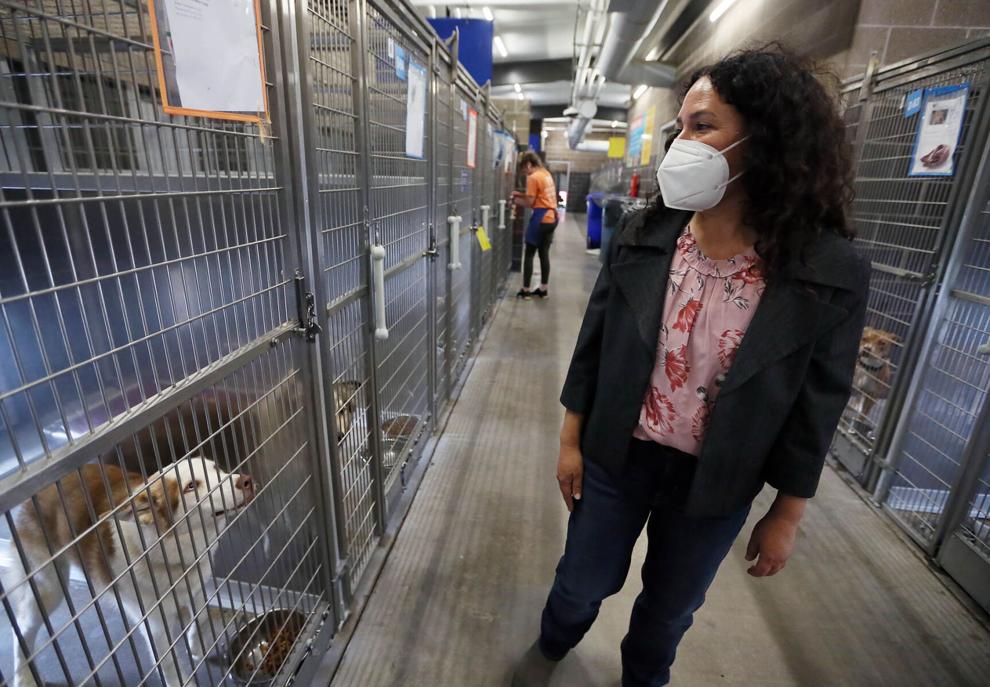 Trey Buzbee, animal service administrator for the city of Waco Animal Services Department, said the number of strays tends to rise with warm weather.
"Most people take animals out during the warm months, and they get out of the fenced yards or off their leashes so we see more pets coming in," Buzbee said.
Rivadeneira, trained as a wildlife biologist, said that while many people believe they are doing a good deed by bringing a stray animal to the shelter, they are really only increasing the chances of an animal dying.
"A lot of people see the shelter as a place where they can come and bring animals and they think they are being a good Samaritan by taking an animal off the street and bringing it to a shelter, but that is not the first step to being a good Samaritan," Rivadeneira said.
Rivadeneira said the first step someone can take to help out an animal is to take it home, take a picture, and post it on the Facebook page "Central Texas Lost and Found Pets" to reach over 50,000 followers who can help them find the owners.
Rivadeneira said if an animal looks "healthy and happy," it probably isn't very far from their home so knocking on neighbors' doors can make a big difference in finding the owners.
The next step is to have the animal scanned for a microchip. People can take animals to vet clinics, the shelter or their nearest fire station to have them scanned. The shelter should be viewed as a last resort, Rivadeneira said.
"People need to remember that when this shelter gets full, there is a possibility that animals will have to be euthanized for space," she said. "So if we are completely full and somebody brings in a new animal, an animal here has to die."
Rivadeneira said the shelter has not had to put down any healthy animals for over a year and only euthanize animals with a severe medical condition. To maintain "no-kill" status, the shelter needs to maintain a live exit rate over 90%, meaning that those animals are adopted, rescued or returned to owners.
The shelter has a current capacity of 210 kennels.
City data shows that from February 2021 to April 2021, the shelter had a 94.7% live exit rate.
In that time, the shelter took in 818 animals, including 706 dogs and 112 cats. In that period 324 dogs and 30 cats were adopted, while 342 animals were reunited with owners, transferred to other rescues or had other live outcomes through trap-neuter-release programs or remain at the shelter.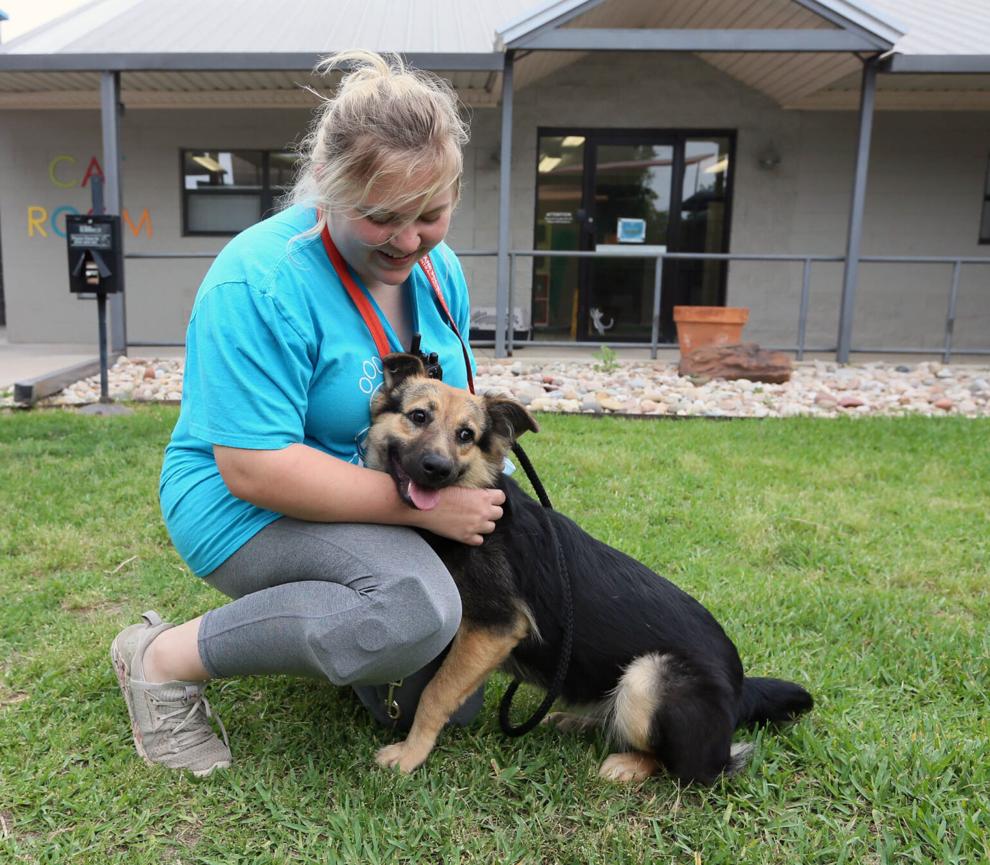 Currently, the shelter only has owner-surrender cats. The shelter uses a trap-neuter-release program to return "community cats" to neighborhoods, where they play a role in suppressing rodents, Rivadeneira said.
"If someone brings in a litter, the first thing we tell someone is to please go back and put it back where they found it," Rivandeira said. "We want those kittens to be with their mama."
For animals the shelter does take in, the Humane Society's focus is finding a match with a great owner, Buzbee said.
"They do have the ability to match animals with the right family," Buzbee said. The shelter only takes in animals from McLennan County but allows for adoptions outside the county to increase the chances of finding animals home.
The City of Waco has also stepped up and is trying to find ways to assist the shelter in expanding their reach.
Councilman Hector Sabido, a member of the Animal Welfare Board, said the city has worked with the shelter looking into policies and addressing needed changes, including offering adoption information in Spanish.
"We have definitely seen an increase from families of color who have wanted to adopt pets, so making our services bilingual has definitely helped with that," Savido said.
Buzbee also said the city is working on a few studies to evaluate the cost of service at the shelter to better operate the facility including working with Team Shelter USA, which will do a walk through of the shelter and look at programs to find ways they can be improved and be more efficient with the staff they have onsite
"The city is real excited about that. It is all designed to help improve the welfare and our ability to care for the animals here in the shelter," Buzbee said.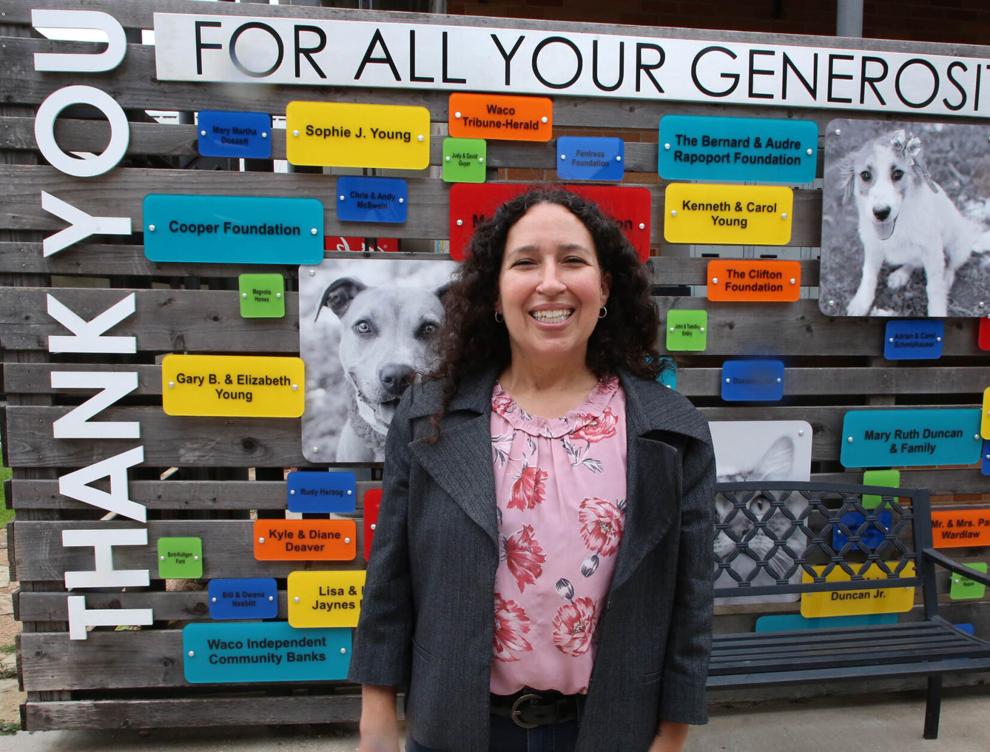 Rivadeneira said the shelter is also working with residents so that they don't have to surrender their pets.
"We have many resources available. We work with other organizations that have resources. We want to help keep pets in people's homes," Rivadeneira said. "So whether you are being evicted, going to the hospital and you don't have anyone to take care of your dog, whatever your case may be, or you are going to jail, let us know and let us help you."
Rivadeneira said the shelter is continuing to run programs to make sure their animals are as adoptable as possible, from providing free behavioral training to new pet parents to socializing their animals in large groups to help end stigmas surrounding larger breeds.
Aside from the Fido Fit Club and an Alpha Dog competition, the shelter has also partnered with Dogs Playing for Life, a nonprofit whose mission is to enhance the quality of life for sheltered dogs, to help dogs play together and let them socialize.
"Every dog here is very adoptable," Rivadeneira said. "They all participate in play groups, so we know that a lot of the dogs here are dog-friendly, they play with other dogs. So we want people to know that these second-chance dogs are perfect, they are just as perfect as a dog you would get as a puppy and raise on your own."