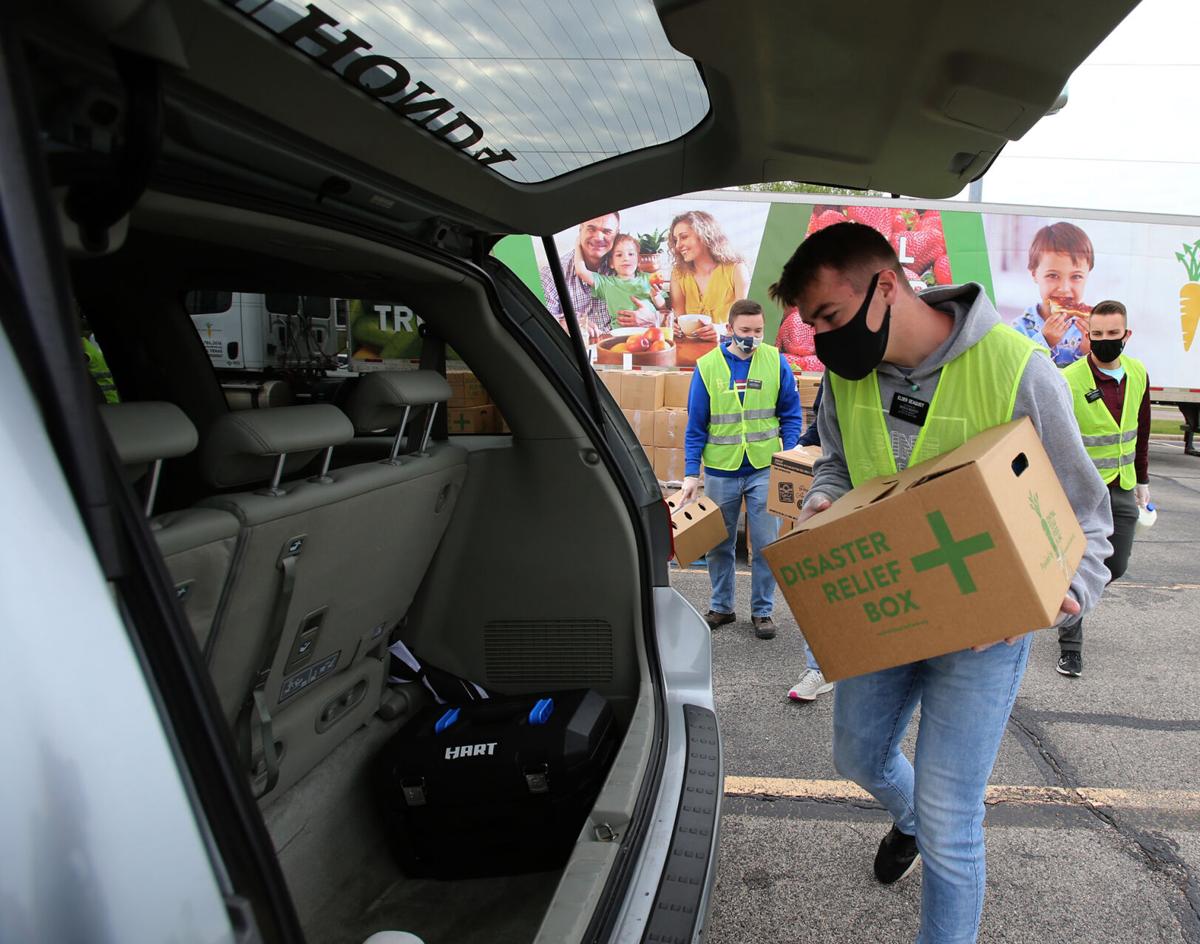 A new permanent increase to the federal Supplemental Nutrition Assistance Program announced Monday will make a big dent in food insecurity in McLennan County and across Texas, a Baylor University economist and food policy expert said.
Under a measure by the President Joe Biden administration, the average benefit for SNAP, traditionally known as food stamps, will rise more than 25% above pre-pandemic levels starting in October. The aid will be available to all 42 million SNAP beneficiaries.
Craig Gundersen, an economist at the Baylor Collaborative on Hunger and Poverty (BCHP), said the increase to the SNAP program is the "biggest change in the last 50 years."
Gundersen said the previous amount simply was not enough to last families a whole month, leaving them to ration out the money or food until the next month's benefits kicked in.
"Despite SNAP being such a successful program, a lot of people still have food insecurity with SNAP," Gundersen said. "Giving people 20% more to spend, that is a big increase in the amount of benefits that they are getting."
The aid boost is being packaged a major revision to the USDA's Thrifty Food Plan, which estimates the cost to purchase groceries for a family of four and guides the way the government calculates benefits.
The increase is projected to cost an additional $20 billion per year, but it won't have to be approved by Congress. A farm law passed in 2018 by the then-GOP led Congress and signed by former President Donald Trump already directed the department to reassess the Thrifty Food Plan.
"Whether you're a Republican or a Democrat, I think there's a shared understanding of the importance of this program," Agriculture Secretary Tom Vilsack said in a conference call with reporters.
The program, which helps provide families in need the ability to purchase healthy food, helps one in every eight Americans. According to Feeding America's annual Map the Meal Gap study, 39,500 people in McLennan County were experiencing food insecurity even before the pandemic.
According to the USDA's measure, food insecurity also means the lack of access to enough food for an active healthy life for all household members as well as sometimes needing to make "trade-offs" between important basic needs, like paying bills over buying food.
According to the Map the Meal Gap study, 72% of the estimated food-insecure population by income in McLennan County falls below the SNAP threshold.
Gundersen, an economics professor who has published research on food insecurity, said many studies show that providing people proper nutrition helps reduce health care issues and costs, as well as depression and behavioral problems among children.
Gundersen said people with physical and mental disabilities tend to have above-average rates of food insecurity. Food insecurity can also be an issue when families have to take care of an ill child.
"SNAP is one of the most important safety net programs against hunger in the United States," Gundersen said.
The Associated Press contributed to the story.