With its lights going and horn sounding, the city of Beverly Hills' newest addition to its volunteer fire department fleet rolled into town Monday afternoon with sights on increasing public safety response and boosting the town's fire insurance ratings.
Beverly Hills Volunteer Assistant Chief John Zachgo rode shotgun in the 2001 Pierce Contender pumper as the new engine entered this town of 2,000, which is surrounded on all sides by Waco. It is the first firetruck added to Beverly Hills' fleet in more than 15 years and is part of the city's ambition to beef up its fire response.
Climbing out of the large vehicle, Zachgo smiled and credited the $65,000 purchase to a generous donation from a recently deceased resident.
"We had been looking at getting a new firetruck and we just so happened to come across some money from a lady who has lived here for a long time and had passed away donated quite a bit of money to us," Zachgo said. "We became blessed with that and were able to say we needed new gear, new equipment and a new truck."
Zachgo said the Pierce firetruck, formerly used in Henderson, Texas, replaces an obsolete 1987 Chevrolet E-1 firetruck that is incompatible with newer equipment.
"It holds 1,000 gallons, which is a lot more than the truck we have now," Zachgo said. "This is quite a substantial upgrade, and so having a new truck and getting new gear is a big improvement."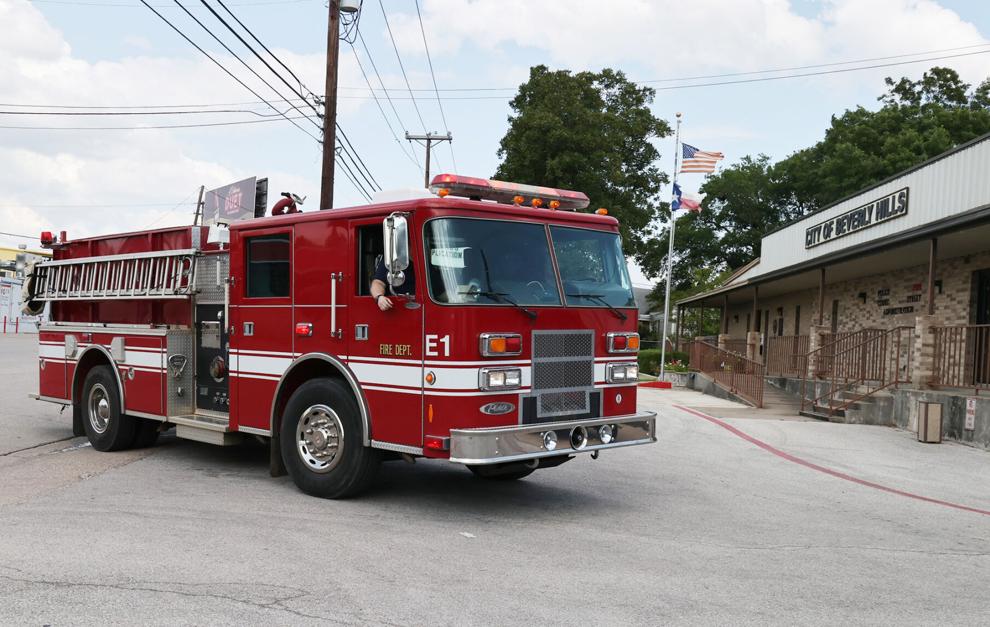 Volunteer firefighters typically respond to about two structure fires a year, in addition to numerous vehicle collisions. Zachgo said the new truck also comes with donated fire hoses and other emergency response devices, such as the jaws of life, to better help crews respond safely to different types of emergencies.
"We will now have two trucks, especially for the safety of firefighters and being in these bigger trucks, instead of the pickup-style trucks we've had," Zachgo said. "For rescues and stuff, it is going to be a lot safer for everyone on scene."
Zachgo said the firetruck is one milestone as the city looks to improve its Insurance Services Office, or ISO, rating. According to the city's website, the volunteer fire department holds a 6 ISO rating, a reflection of a community's local fire protection for property. The lower the rating on a scale from 1 to 10, the better fire protection and lower property insurance rates.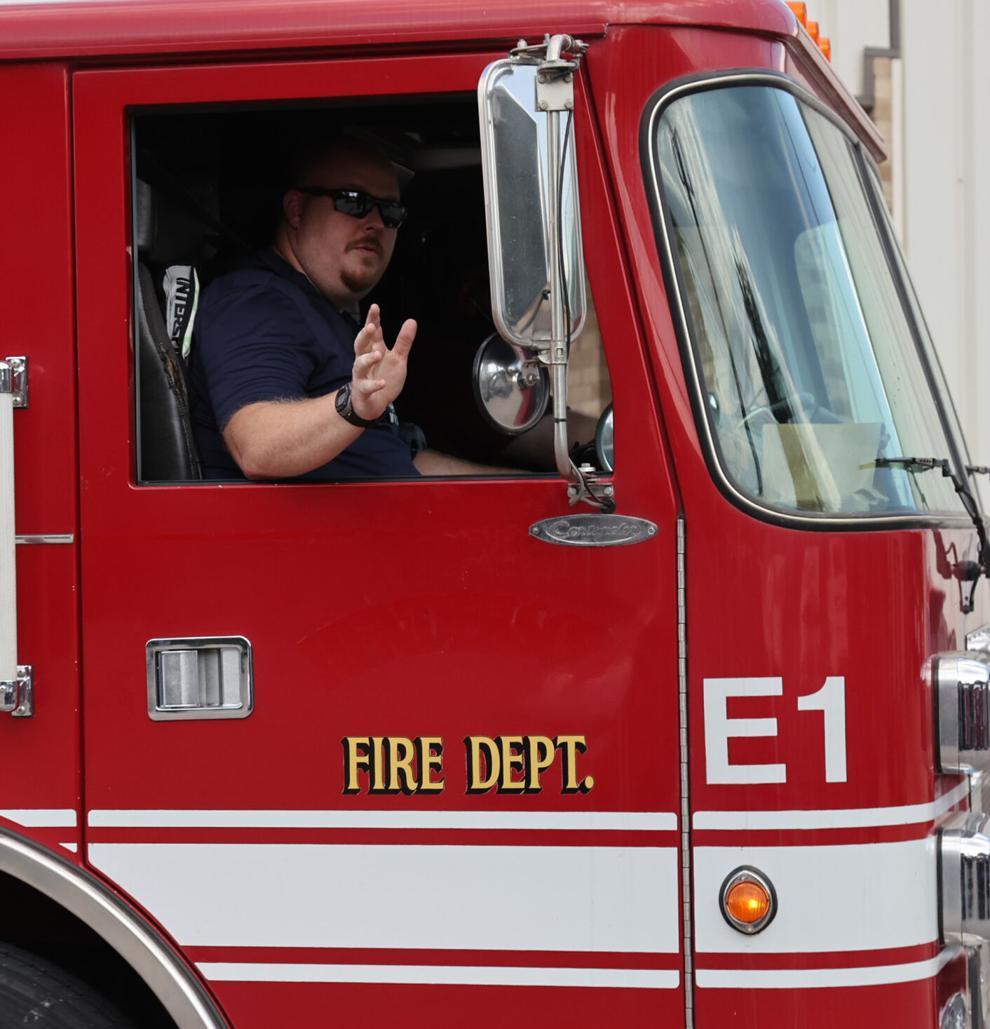 "We want to (get a lower rating) and that is something we are really work for," Zachgo said. "We are all getting brand new SCBA (self-contained breathing apparatus) thanks to breath through for structure fires, we are looking to getting new turnout gear, but we are also blessed to have other agencies help us."
The Beverly Hills Volunteer Fire Department currently has about seven volunteer firefighters to respond to structure fires and other emergency calls, but Zachgo hopes to double that staffing.
Waco firefighter Jeff Wilhelm, first vice president of the McLennan County Fire Association, drove the new firetruck into Beverly Hills as he serves as a volunteer advisor to the department. He said he is assisting fire crews look at their policies, procedures and helping make recommendations in better fire service.
The city is planning a formal push-in ceremony after the design of the new engine's decals are completed. Zachgo said he anticipated a community ceremony within the next month.