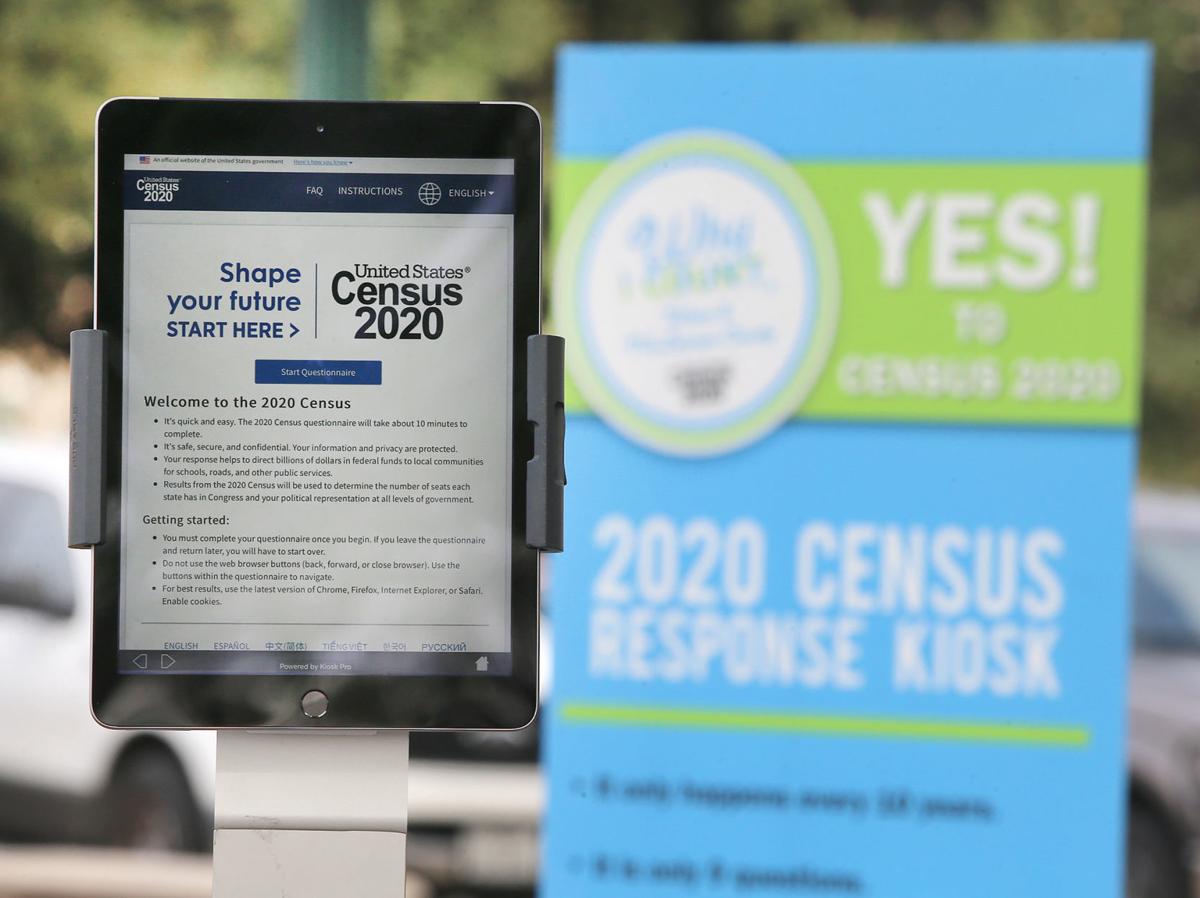 Pandemic-induced delays in the 2020 Census will have a domino effect on the redistricting process in Texas and might affect the timing of the Waco City Council elections in 2022, a consultant told council members last week.
Under the normal schedule for redistricting that happens every decade, local governments should have gotten the detailed Census data for redrawing political lines by February 2021.
But the extension of the Census-taking deadline into last fall means that data will not arrive until late this summer, said Mike Morrison, a former Waco mayor and Baylor law professor the city hired for the redistricting process.
Morrison told the council that he expects population growth over the last decade in Waco will require redrawing the boundaries of Waco's five council districts, but those numbers will be slow in coming.
"I think everyone is aware we have the statewide numbers we need to reapportion the Congressional seats," Morrison said. "What we don't have are numbers down to the block level."
Morrison said based on long-term growth trends, he expects the heaviest growth in two districts: District 3, which runs from Castle Heights to the Hewitt city limits; and District 5, which includes West Waco, China Spring and the Highway 84 West corridor.
He expects that District 4, which encompasses North Waco, has not kept pace with that growth.
"Let's assume that your population is close to the ideal," Morrison said to District 4 Councilwoman Kelly Palmer. "You might still see some significant change as we move people in from one side and move people out of the other side."
The state will have final Census data in August and the county will have updated numbers at the end of September. Morrison said it's possible for the city to redistrict before the next election, but it will require a tight turnaround.
"There are some things that I can do that will help get us there, but in doing that we may have to do things 90% of the way we wish we could," Morrison said.
District 3 Councilman Josh Borderud said he hoped the council would "never again" resort to holding an election in November. But he asked Morrison if nonpartisan elections in 2022 were likely to happen on schedule in May, and whether or not those districts would likely be reworked.
"I could give you an opinion, but it would be worth just what you paid for it," Morrison said.
Morrison said the state will most likely want to redistrict before the 2022 election to gain two new congressional seats, but he wouldn't be surprised to see March primaries get bumped to May.
The Texas Legislature will return to special session as soon as it has data to begin redrawing state and Congressional districts, meaning filing deadlines could be pushed back.
"It'll be a race for the state to meet those [deadlines] if the state doesn't get those numbers," Morrison said.
Morrison said he expects a federal court will change the election calendar based on anticipated delays. He said he didn't know what impact that could have on city elections, which are held in May, but they could end up delayed again as they were in 2020.
The city of Waco charter specifies that council elections are to be held in May, and state law allows general elections only in May and November.
"There's not a lot we can do about it now," Morrison said.
Redistricting is required by law in a jurisdiction when one district is more than 10% more populous than another district.
Data from the 2010 census data showed Districts 1, 2 and 4 fell below the ideal population totals while Districts 3 and 5 exceeded them. The city had a maximum deviation of 33%, well over the 10% mark. The city redistricted in 2011, reducing the maximum deviation to 3.7%.
"You can't just tug at one part of this," Morrison said. "Any change you make is going to have some impact elsewhere."
Morrison said in minority-majority districts, trying to bring down the maximum deviation often means moving more white voters into the district.