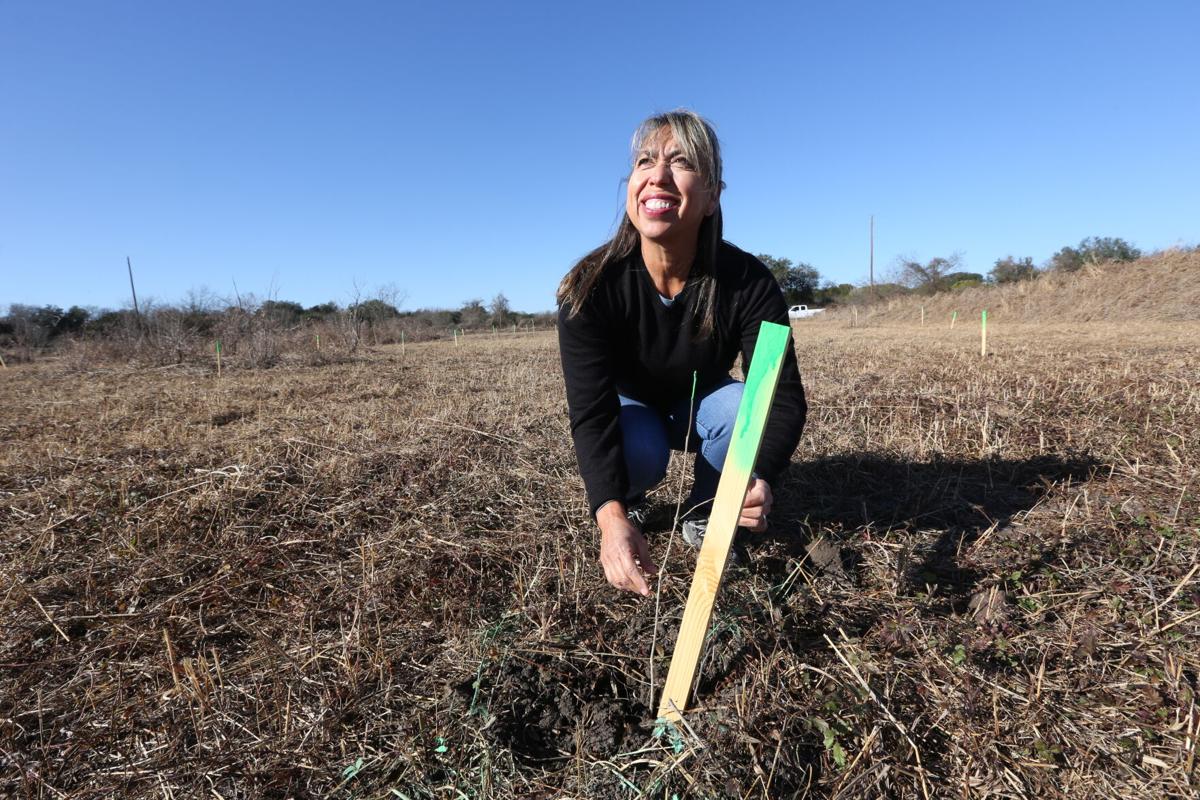 Feral hogs and the vagaries of Central Texas weather have taken their toll on trees that volunteers planted years ago at the Lake Waco Wetlands. Now city of Waco officials are giving it another shot.
City utilities workers started just before Christmas to plant 400 tree saplings in a field near Eichelberger Crossing Road. The wetlands were originally built as part of an environmental mitigation project started in 2001 to make up for the habitat destroyed when the city raised Lake Waco by 7 feet.
The new saplings, grown by the Texas A&M Forest Service, are mostly buttonbush trees, smaller oaks and Eastern redbuds.
Lake Waco Wetlands Coordinator Nora Schell said in a year or so, another 4,000 trees grown by the state agency will be planted on 1,000 acres in 14 designated areas around Lake Waco.
She said weather conditions and improper planting by volunteers might have contributed to the loss of those original trees over time, but mostly she blames the hogs.
The wetlands are located on U.S. Army Corps of Engineers property, and for the last 10 years the two entities worked together to set up traps, but the hogs are a constant source of damage to the wetlands' berms and shoreline. Schell said they especially love ripping small trees out of the ground and eating their roots.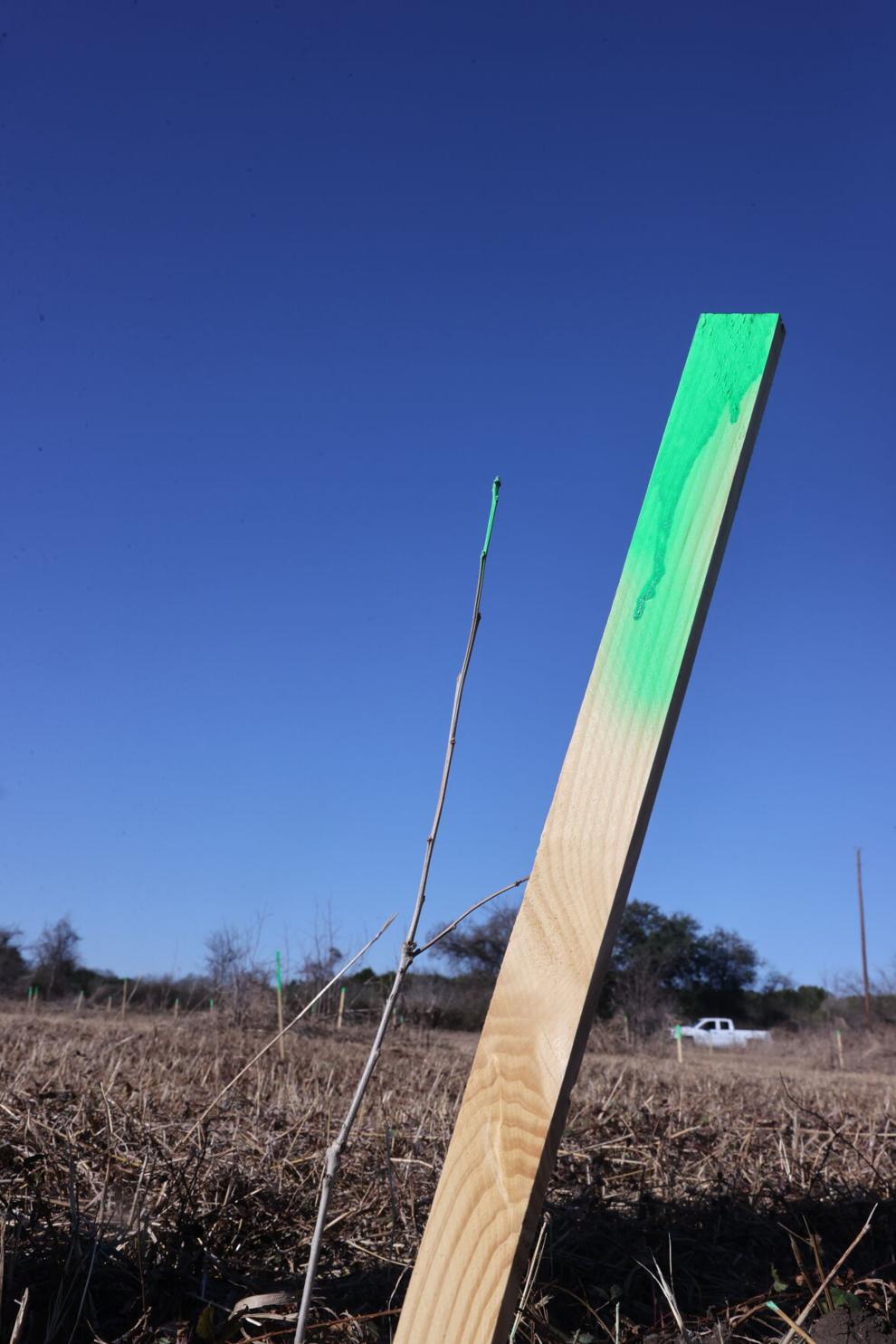 "It just doesn't work out here," Schell said. "Pigs are pretty smart. Once they know they're being hunted they leave for a little while, and you can kind of relax. Then they hit you again."
She said the utilities department had trouble sourcing replacement trees, partially because of the winter storm last February.
Sourcing the trees was so difficult that last semester, Schell and students from Baylor professor Robert Doyle's wetland ecology classes gathered seeds from Waco City Hall's parking lot, among other locations throughout town. A contact with the Texas A&M Forest Service reminded Schell that the service has nurseries, which agreed to grow the seeds at $4 a seedling.
Schell said they chose native trees on purpose. Burr oak will grow relatively quickly and supply birds and squirrels with acorns, while Eastern redbuds grow red flowers in spring and provide seeds animals can also eat.
When the hog problem got worse early last winter, officials with the U.S. Corps of Engineers, Texas A&M Agrilife Extension and the U.S. Department of Agriculture met to hammer out a hog control plan.
Donny Kemp, a hunter who owns property near the wetlands, runs into the same problems when he hunts hogs on his own land and nearby properties. He said the wetlands are a source of water and food bound to attract the hogs.
"There's not as many as there were, but it depends on the year, how many we take away and how many they produce," Kemp said.
Kemp said pigs can give birth to as many as 13 piglets up to three times a year.
Schell said this isn't the first time the hogs have wreaked havoc on a city project. During construction of the Waco Mammoth National Monument building, she said Parks and Recreation employees used fences and a round pen to trap about 100 pigs a day.