The first renderings of proposed renovations at Waco Regional Airport aim for a modern aesthetic and art that reflects Waco.
The $3 million renovation of the interior of the terminal will mostly be paid for using CARES Act funding Waco Regional Airport received in January. Of that amount, $567,000 has been budgeted for art installations meant to tell visitors something about Waco's culture and history. Construction is slated to start in October and tentatively scheduled to wrap up by March next year.
The COVID-19 relief funding will cover $2.5 million, while another $25,000 will come from hotel tax revenue, $442,000 will come from airport cash reserves, and the rest will come from external sponsorships or other sources.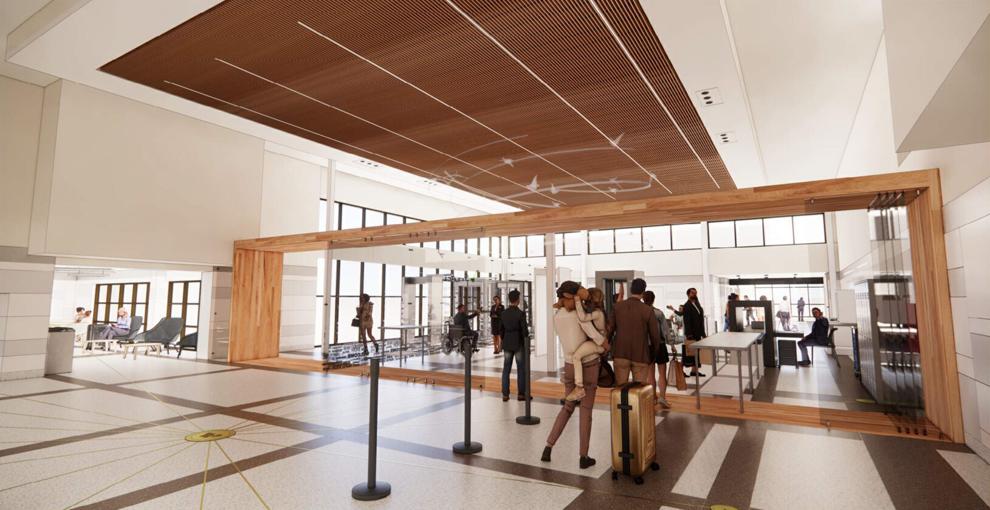 Airport Director Joel Martinez said the renovation will also come with more seating and charging stations. An unused food service area will become a lounge and children's area, and the security check area will be expanded to accommodate a higher number of travelers.
"We are cleaning up a lot of the finishes, modernizing the finishers as you come into ticketing," Martinez said. "We want a more modern look … creating a more open portal as you come into the security checkpoint."
The new floorplan includes a "welcome lane" leading from the terminal to the rest of the building, a dedicated lounge area and a children's play area near the ticketing area.
"That way, when you come into the facility you're not greeted by the vending. Actually you'll be greeted by more information on displays," Martinez said.
The airport's new floors, walls and ceilings would be a combination of whites, neutral colors and wood. Bathroom renderings presented during a Waco City Council meeting Tuesday had white stalls, walls and counters.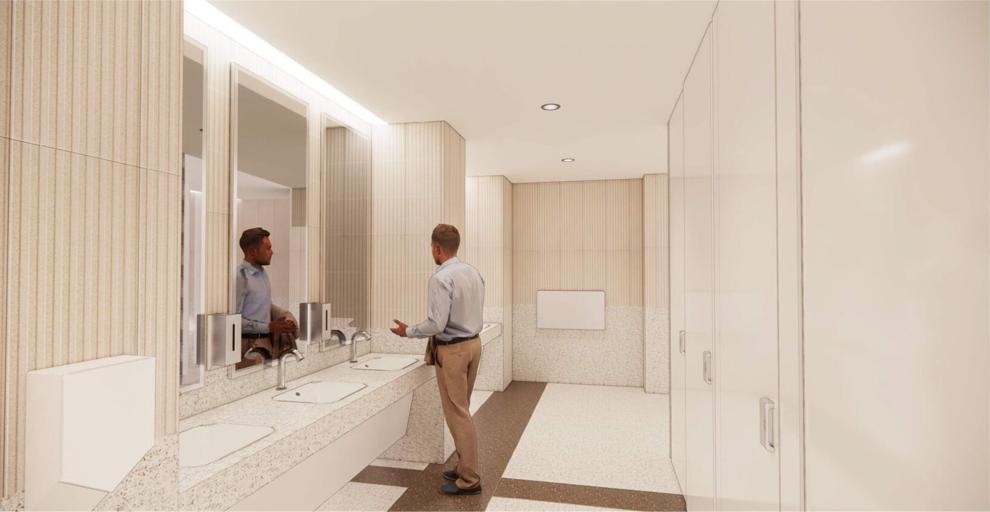 Myriam Camargo with CaCo Architecture presented the designs to the city council Tuesday. She said the design is meant to modernize the facility, which has not been renovated since 1999.
"The security checkpoint is a focal point, and I really want people to have that 'Aha' moment, 'We're in Waco,'" Camargo said.
The proposed renovations include multiple art installations meant to acquaint visitors with Waco's culture and history, including an interactive exhibit in the children's area focusing on the history of transportation. The plan budgets $100,000 for the installation.
"There's a really great opportunity to create an interactive display," Camargo said.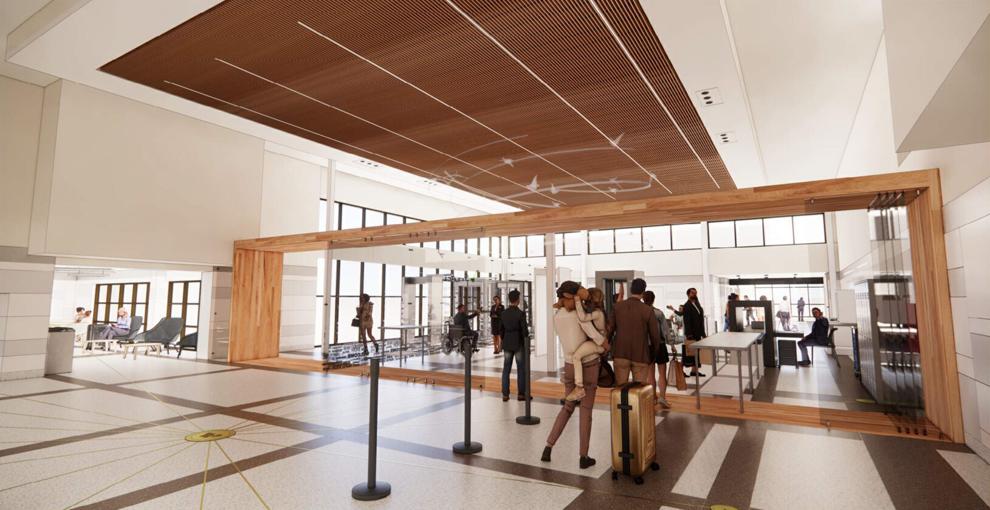 Creative Waco Executive Director Fiona Bond said local artist Bryant Stanton proposed an art installation called "scissortails," a ceiling-mounted piece depicting birds flying along a spiraling DNA ladder and crystals meant to reflect sunlight. If approved, the piece would hang in the security area. The budget for the piece is $90,000.
"This is not, per se, an actual proposal, although it is a proposal that comes from a local artist," Bond said.
The plans also include $25,000 for millwork wood reliefs of Lake Waco, the confluence of the Brazos and Bosque rivers and a depiction of a mammoth and calf representing the Waco Mammoth National Monument.
"The architectural millwork expressed to us cultural elements that you can incorporate into the construction for the project," Camargo said. "And then when you see this theme, it is an opportunity for us to really have a commissioned piece of art that will be very unique to Waco."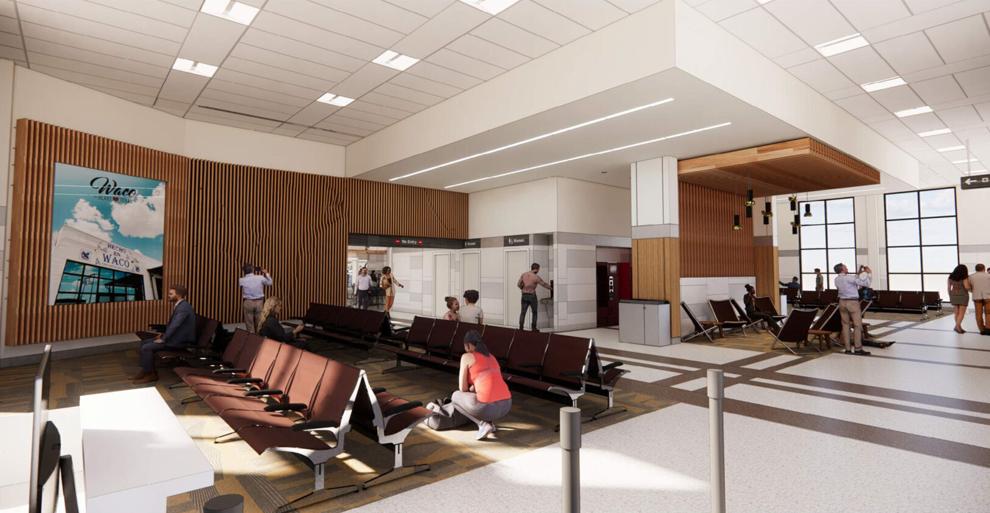 Commissioned wall art incorporating the phrase "welcome to Waco" will hang on the walls of the welcome lane. There will also be a "welcome to Waco" selfie area near the children's section. The plan sets aside $12,000 and $25,000 respectively for each project.
The luggage claim is not due for many upgrades, but the project includes $315,000 for an LED light display "canopy" that could be programmed with a Waco-specific display.
"What we've taken to heart here is that Waco truly is the Heart of Texas," Martinez said.