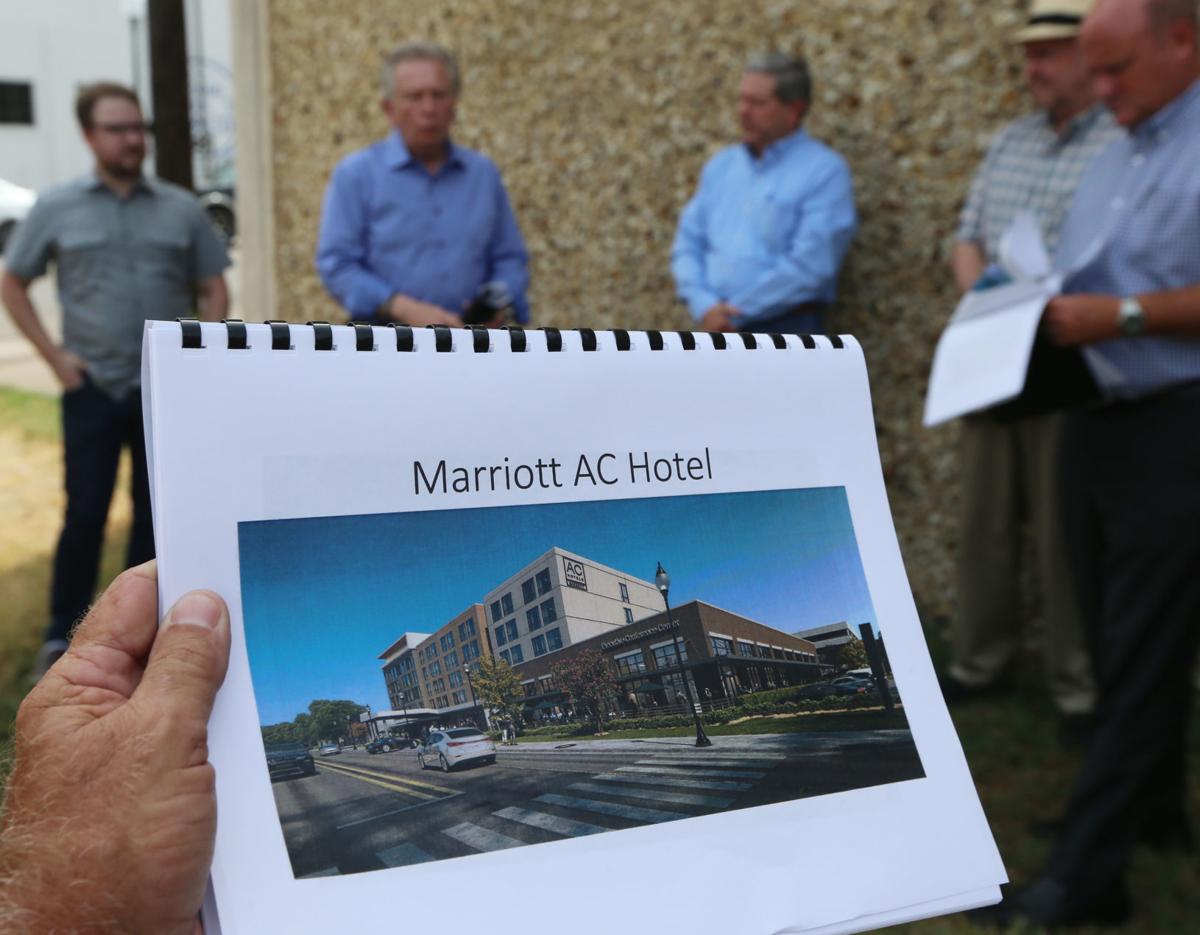 The Tax Increment Financing Zone board recommended adding pandemics to the list of acceptable reasons to not stick to the schedule for a new hotel designed for large groups.
During its meeting Thursday, the board also recommended a one-year extension to TIF contract deadlines for a $48 million AC Hotel by Marriott and a six-month extension for Pivovar, a $9.7 million brewery, hotel and restaurant project. The TIF Zone uses a portion of tax revenue collected from central city properties to reinvest in the area, and recommends projects to the Waco City Council.
Changes to the Marriott contract for an $8.7 million TIF grant also include a reduction of the project's post-completion appraisal dispute limit to $40 million and the use of $250,000 slated for public parking to bury overhead power lines. The 105,000-square-foot hotel at Sixth Street and Mary Avenue would have 182 rooms, a 17,000-square-foot conference room with 20-foot ceilings, a restaurant, parking garage and commercial space along Sixth Street.
The estimated construction cost has risen to $47.8 million, from $40 million at the time of the TIF application.
Harrell Hospitality Group CEO Paul Barham said Marriott will close on the property next week, and he plans to submit construction drawings to the city Oct. 19.
"We have moved through schematic design to design development and we're in the final throes of our construction drawings today," Barham said.
The TIF board also recommended the city council approve a request form the Marriott developers to add "pandemic virus" to the contract's force majeure clause.
City Attorney Jennifer Richie said "pandemic virus" had been added to the force majeure clause, along with the stipulation that the ongoing, now monthslong COVID-19 pandemic is excluded.
"Force majeure is all about stuff you can't anticipate today," Richie said. "We're in COVID-19. COVID-19, you can anticipate today, and so we did except the current pandemic in the force majeure clause."
Pivovar
Mitchell Construction President Brian Mitchell requested the six-month extension for Pivovar, which would move the completion date to Feb. 28.
"It's fairly obvious that the initial extension was requested due to the fact that there were initial holdups with the brew equipment and design," Mitchell said. "However, we were unable to predict that we were going to be entering into a global pandemic, which obviously greatly hindered the completion of this project for two main reasons."
Mitchell said Pivovar's developers still live in Prague, and travel restrictions have made it difficult for them to come to Waco for the construction. He said delays and material shortages have also exacerbated the problem.
Concerned about COVID-19?
Sign up now to get the most recent coronavirus headlines and other important local and national news sent to your email inbox daily.