Pandemic or no pandemic, McLennan County voters were wearing masks and waiting in lawn chairs for polling sites to open Tuesday as residents turned out in droves on the first day of early voting.
Gov. Greg Abbott added an additional week to early voting this year to try to reduce the number of people standing in line on Election Day, Nov. 3. But that did not deter 5,154 McLennan County voters from standing in lines, some for up to 45 minutes to an hour, to cast their votes in the general election. Another 6,737 McLennan County voters have gotten their mail-in ballots to the elections office.
In addition to presidential, congressional and statewide races, this year's general election ballot includes many city and school board candidates, whose elections in May were postponed by COVID-19 concerns.
"I was hoping everybody would vote early, but maybe they are just going to all vote on the first day," McLennan County Elections Administrator Kathy Van Wolfe said in jest, marveling at the first-day turnout. "It has been steady all day at all five of our early voting locations."
The voting sites opened at 8 a.m. Tuesday, but there were people sitting in lawn chairs in the parking lot at First Assembly of God Church on Bosque Boulevard at 7 a.m. waiting for election workers to arrive, Van Wolfe said. Likewise, voters eager to get at the machines were waiting for Van Wolfe when she opened her office in the County Records Building at 7 a.m., and they were still voting after 5 p.m. at First Assembly after the site was set to close. Voters in line by the designated closing time are able to cast their ballot.
"I don't know what time the voters actually got there, but our workers got there at 7 and the voters waiting outside told them, 'You're late,'" Van Wolfe said. "I think people are just ready to vote."
Van Wolfe predicted 65% of McLennan County's 148,884 eligible voters will turn out for this election. But if Tuesday's showing is any indication, she might need to revise her prediction. The highest McLennan County turnout in a presidential election year in recent history was 61.1% in 2008. On the first day of early voting that year, 3,636 voted. In 2016, 4,376 McLennan County voters turned out on the first day of early voting, with 68.8% of the total votes that year cast during early voting.
Early voting by day, 2016 general election
| Day | In-person voting | Mail ballots | Total |
| --- | --- | --- | --- |
| Mon., Oct. 24 | 4,376 | 3,769 | 8,145 |
| Tue, Oct. 25 | 4,987 | 27 | 5,014 |
| Wed, Oct. 26 | 4,869 | 307 | 5,176 |
| Thu., Oct. 27 | 4,690 | 232 | 4,922 |
| Fri., Oct. 28 | 4,858 | 158 | 5,016 |
| Sat. Oct. 29 | 3,313 | 41 | 3,354 |
| Sun, Oct. 30 | 1,356 | 0 | 1,356 |
| Mon., Oct. 31 | 3,713 | 316 | 4,029 |
| Tue., Nov. 1 | 3,970 | 16 | 3,986 |
| Wed., Nov. 2 | 3,969 | 134 | 4,017 |
| Thu, Nov. 3 | 3,682 | 131 | 3,813 |
| Fri., Nov. 4 | 5,937 | 443 | 6,067 |
| TOTAL | 49,720 | 5,574 | 54,895 |
Cheryll Graves, a 60-year-old Allergan employee, was eager to vote Tuesday but did not want to stand in long lines because she donated a kidney last year and had immune-system concerns because of the pandemic. She said she stood in line about 10 minutes at 11:30 a.m. at the Waco Multi-Purpose Community Center on Elm Avenue and had a smooth voting experience.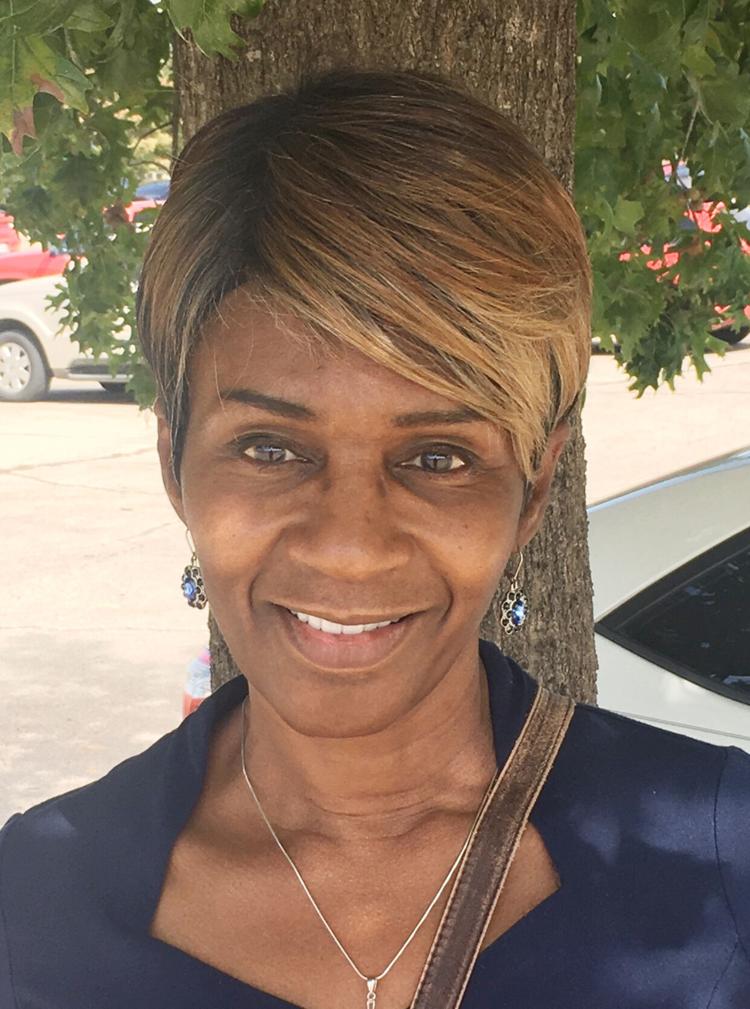 "I wanted to make my vote count," Graves said. "I think it is very necessary, especially right now for this election the way things are going for people to make their voices count."
Graves said she is concerned about a number of current issues but declined to say who she voted for in the presidential election.
"There are so many. First of all this coronavirus is one of the big ones for me," she said. "I have a lot of people in my family with a lot of pre-existing needs, so I am just afraid for them the way things are going now. Then you have racism. Our country is immoral right now and I have Christian beliefs. Because of my Christian beliefs, I felt it necessary to come."
Jerod Jones, 43, who owns a commercial truck insurance company with 20 employees, was standing in a long line at the First Assembly of God Church about 2 p.m. A supporter of President Donald Trump, Jones said he was not tempted to leave and come back when the line was shorter.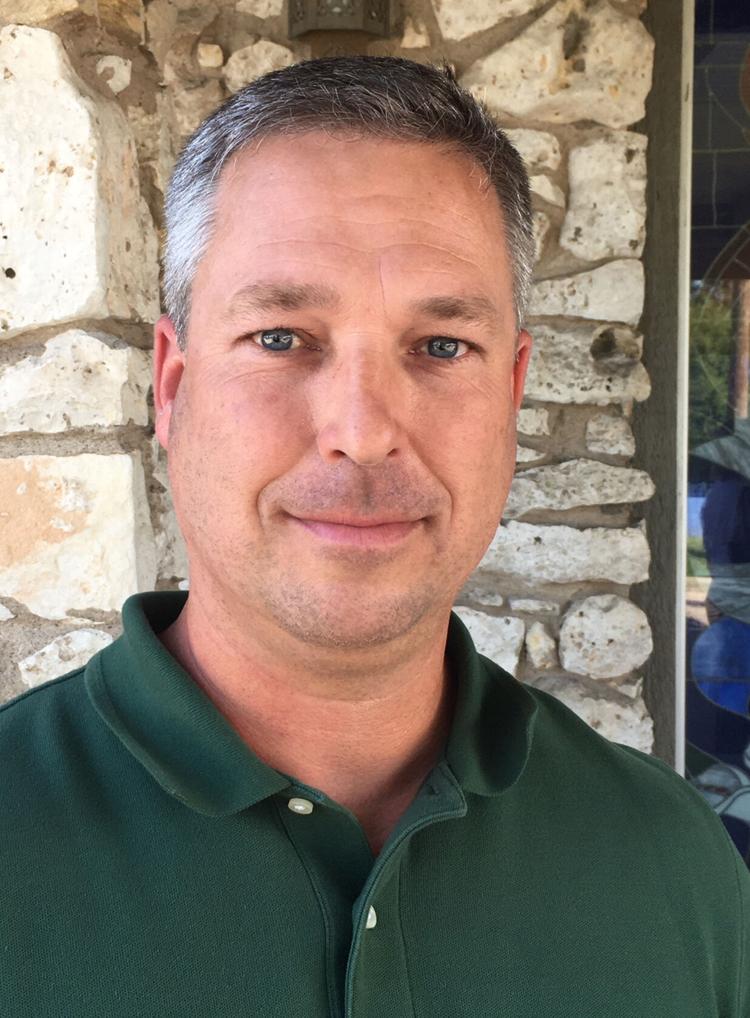 He said he was not concerned about voting during a pandemic because most everyone was wearing a mask in line and practicing social distancing.
"I was just motivated to go ahead and get it over with and vote my conscience and get it done before all the chaos keeps pushing in on us," Jones said.
He said he was voting for Trump because he is a business owner.
"In the last four years we have added probably 15 percent more jobs and we have been able to raise pay for all of our employees because of the policies he put in place and the confidence he gave us in the business environment," Jones said. "I have a long list of issues, both social and economic.
"But for me personally, I'm voting for a president, not a pastor. So I look for business policies. I look for global standing in terms of our formulations and peace in the Middle East. My family has conservative values, so that has made us in favor of the Republican Party for some time."
Back over at the community center, 28-year-old Alex Davis, who owns an air-conditioning company, wanted to show up early to show his support for Jo Jorgensen, the Libertarian presidential candidate, a Clemson University psychology instructor and a 1980 Baylor University graduate.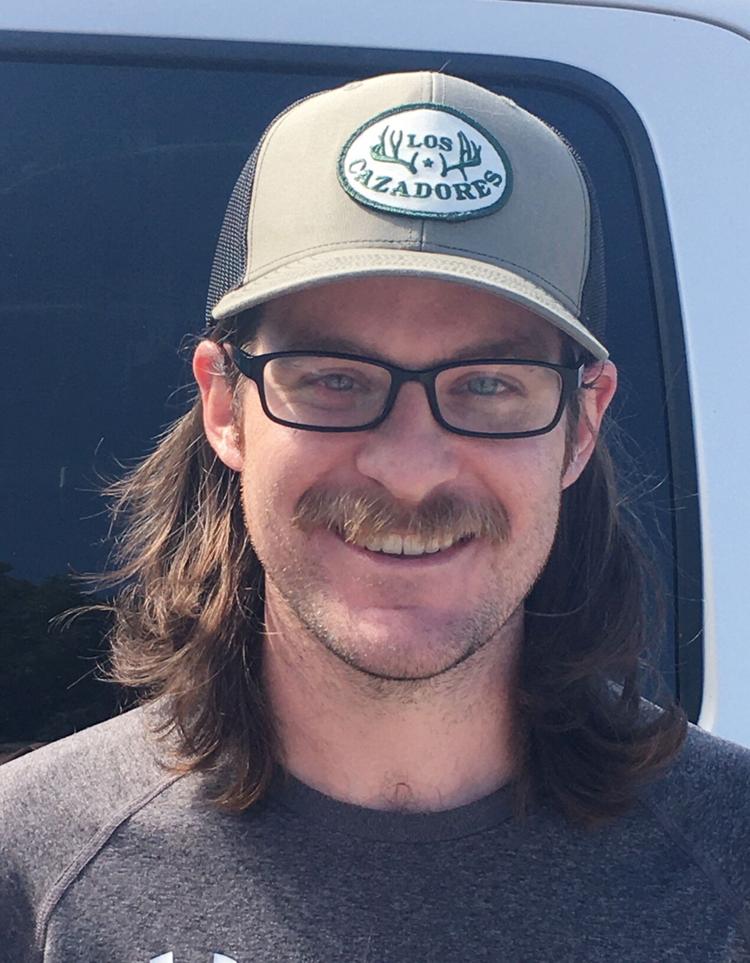 "I voted for Jo Jorgensen," Davis said. "I am ready to end the two party duopoly. Basically, the two parties are basically the same party now. They both do whatever they can to keep each other in power and keep third parties out. I think a third party is the only real option for any kind of meaningful change."
Donald Hooks, 60, a staff member at the Doris Miller Veterans Administration Medical Center and pastor of Loving Kindness Ministries, said he waited about 10 minutes to vote at the community center off Elm Avenue. He declined to say which presidential candidate he voted for.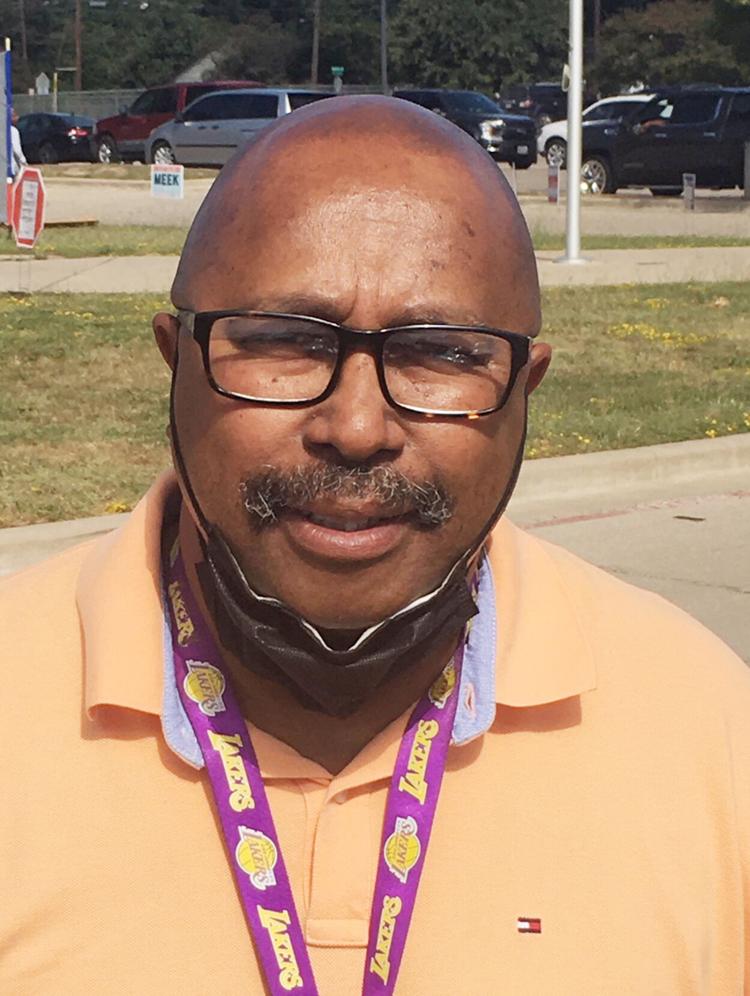 "The most important issue for me is the unsettling of our country," he said. "The unjust as far as police brutality, looking for leadership, and also, just looking for our country to get back to the country it should be, with all of us working together and all of us created equal."
He said he had no COVID-19 concerns about voting.
"I am going to wear my mask and keep my distance and do what I am supposed to do."
Tena Buzek, 60, also stood in line at First Assembly of God Church. She waited her turn to vote for Joe Biden or "anybody but Trump." She was not leaving before casting her vote against the president.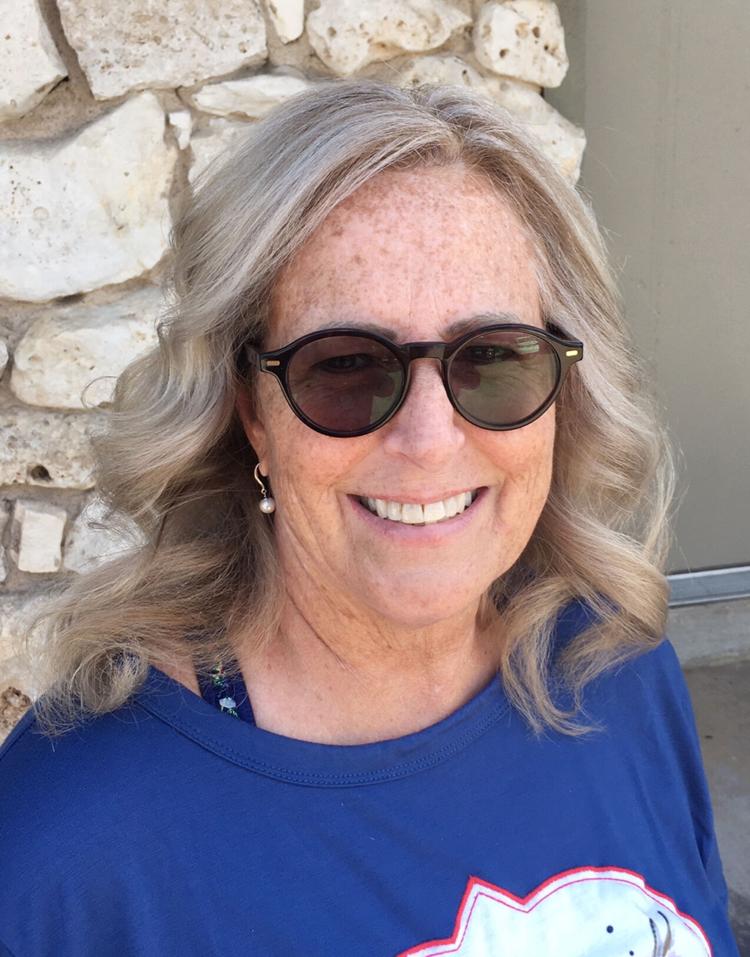 "I have been waiting. I have been doing the countdown to today to make sure I get my vote in," Buzek said. "I just have to get Trump out of there. We need somebody with a brain, with a conscience, with empathy, with morals — everything he doesn't have. That kind of sums it up. I think Trump is just going to run us into the ground. We are already halfway there and he is just not going to stop until he does."
Charlotte Daniel, 61, a retired college library assistant, declined to say who she is voting for but said she did not mind waiting in line because she thinks the wait will be worse on Nov. 3.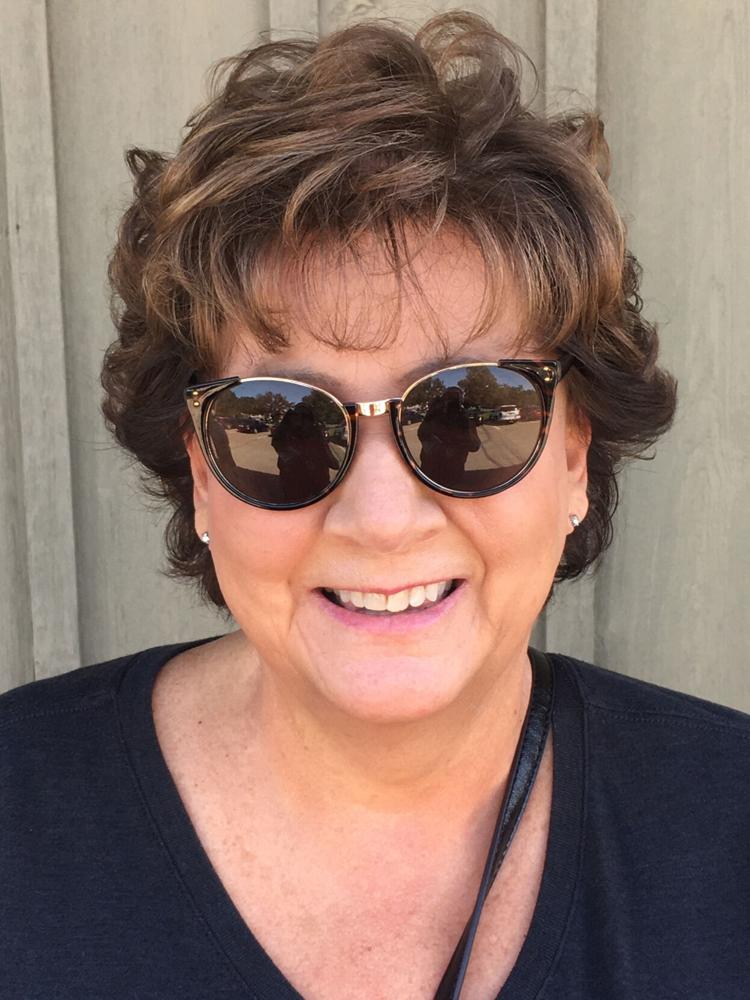 "There are so many issues, the COVID situation, health care, definitely, there are just so many, morale, morals. I would like to see someone unite the country again," she said.
Early voting, including on the weekends, continues through Oct. 30. For times and locations, visit mclennanvotes.com.
---
Photo gallery
Concerned about COVID-19?
Sign up now to get the most recent coronavirus headlines and other important local and national news sent to your email inbox daily.