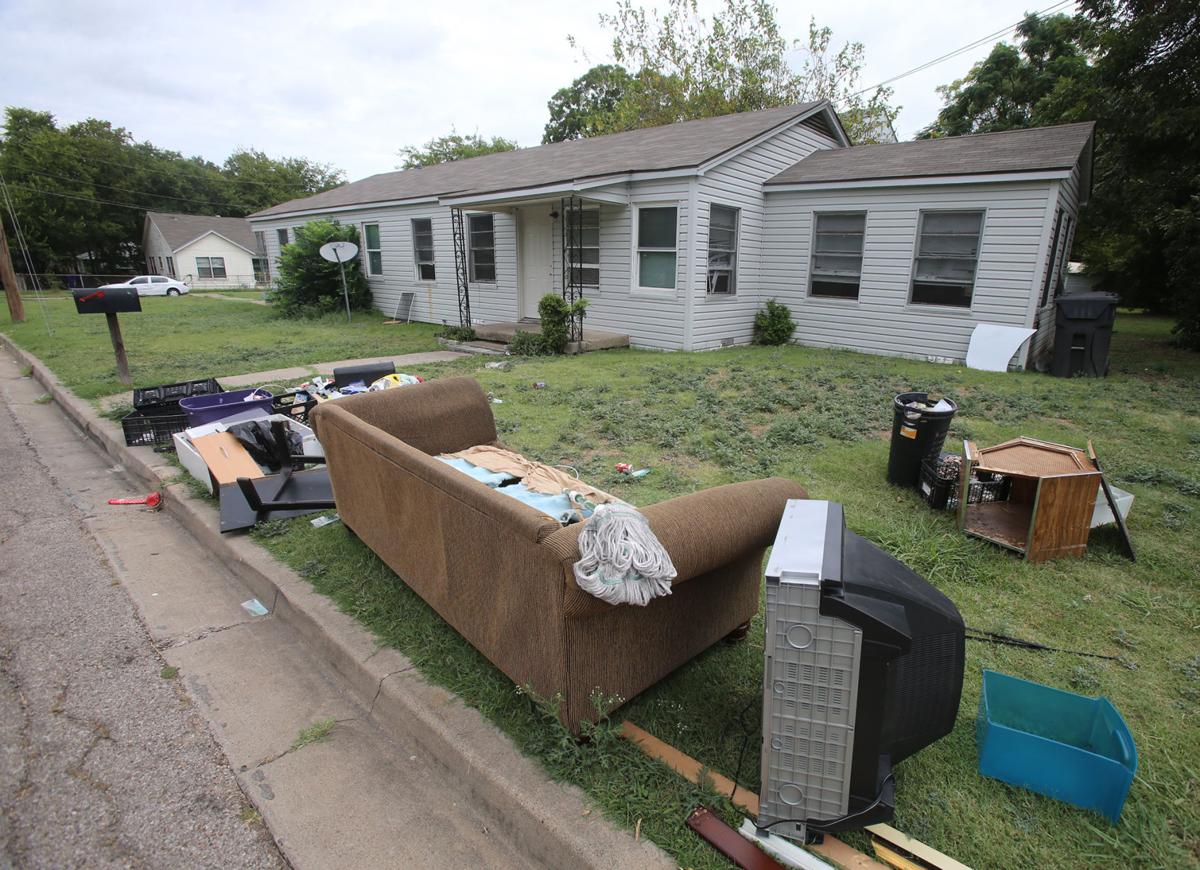 Life had not been particularly kind to Eddie Estrada, even before he lost his $13-an-hour masonry job in March as the novel coronavirus started its spread across the nation in earnest.
The 49-year-old Lubbock native has spent a total of 27 years in prison on five separate trips, and his third wife just left him because, as Estrada puts it, "she just couldn't take it anymore."
After he lost his job, friends helped a bit with bills now and then, but Estrada fell about $2,000 behind in the $650-a-month rent he had been paying for a two-bedroom duplex in the 2500 block of McFerrin Avenue in Waco.
He had lived there 18 months, but last Tuesday, he got a knock on the door from McLennan County constables serving eviction notices from his landlord. They asked him to leave while workers removed his belongings and stacked them along the curb. By the time he returned, scavengers already had picked through many of his items and made off with the bulk of his worldly belongings.
"I was able to salvage a few clothes, but I'm basically starting over from scratch," Estrada said. "I'm staying a couple of nights with friends, but I really don't want to put my problems on them. I'm like a baby now, starting over and taking baby steps."
A statewide eviction moratorium expired in June and a federal eviction moratorium expired July 24. So officials are gearing up for a potential surge in evictions as the COVID-19 pandemic continues to engulf the state.
The federal Coronavirus Aid, Relief and Economic Security Act, also known as the CARES Act, prevented landlords from taking new eviction actions against renters who have not paid their rent on certain federally backed properties through July 24. This includes affordable housing supported by federal government programs, including Section 8, the Low Income Housing Tax Credit and Housing Choice Vouchers.
While local justices of the peace who resumed issuing eviction orders in June said they have not seen much of an increase since the state moratorium was lifted, many expect to see more coming late this month because the CARES Act requires landlords to give tenants a 30-day notice before filing for evictions.
Sheryl Swanton, managing attorney at Lone Star Legal Aid, a nonprofit law firm in Waco that serves low-income residents in a seven-county region, said her office has not been flooded with clients facing eviction the way the Lone Star Houston office has been. But she said there definitely has been an "uptick" in eviction cases, and she expects more after the 30-day notification period expires Aug. 24.
"Some landlords have tried to work out an agreement to help them get caught back up so they can stay or to at least let them stay until the end of the month," Swanton said. "A lot of them are trying to work with tenants. At least that has been my experience in the past. I don't think they are trying to evict people. They certainly have to make a living, as well, but most will try to work out an agreement if they can."
Swanton invites residents potentially facing eviction to visit her agency's website at www.lonestarlegal.org for more information and to gain access to an online application for its services.
"We are doing our best to try to help out and make it easier for people to understand the process," she said. "There are a lot more people now who have never faced this process before. COVID-19 has just put so many people in a bad spot."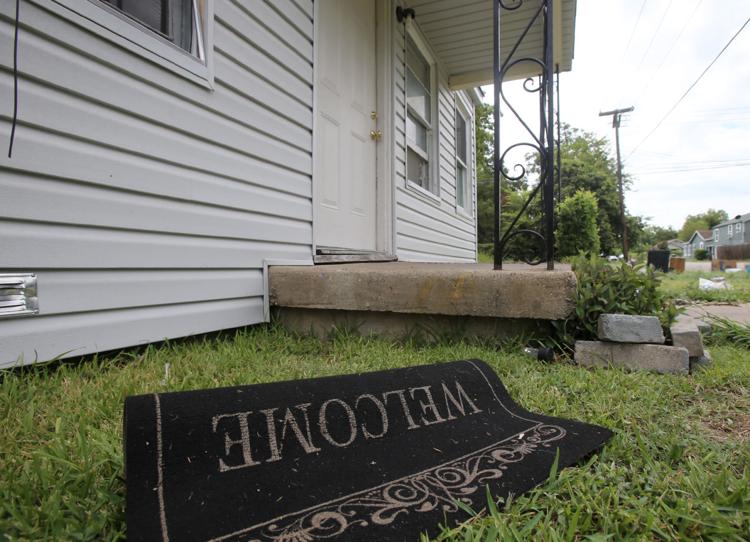 Waco attorney David Dickson, who is board certified by the State Bar of Texas in residential, commercial and farm and ranch real estate, represents a number of commercial and residential landlords. He, too, has seen an effort by landlords to do the best they can to help struggling tenants, when that is an option.
"The longer people are out of work, the more evictions you will see," Dickson said. "Most landlords that I have observed have tried to work with people and keep them in their house, even if it meant taking less rent or forgiving rent or working out a payment plan. The problem is those property owners, many of them, have mortgages and they depend on the rent to pay the mortgage. So if they can't collect the rent, mortgages ultimately go into default and you will see an increasing number of foreclosures."
Dickson said he also expects to see more evictions being filed with the expiration of state and federal moratoriums.
"The times we are in are novel," he said. "However, the closest that I can recall in my practice that compares to these times are the times we had in the late 1980s and early 1990s, when all of the savings and loans in Texas failed and many banks and mortgage companies were changing hands. It was a time of economic turmoil in Texas, much like the turmoil we are having now."
Milet Hopping is president and chief executive officer of the Waco Housing Authority, which is landlord to about 3,000 residents living in three Waco public housing complexes, Estella Maxey Place, Kate Ross Homes and South Terrace Apartments. The authority also oversees the Section 8 government voucher program for about 2,700 residents renting from other landlords.
While there was a moratorium on evictions for nonpayment of rent, the Department of Housing and Urban Development still allowed evictions for lease violations and criminal behavior, Hopping said. The Waco Housing Authority typically filed about 30 evictions cases a month before the pandemic, and she thinks it will file close to 100 a month now that the moratorium has been lifted, Hopping said.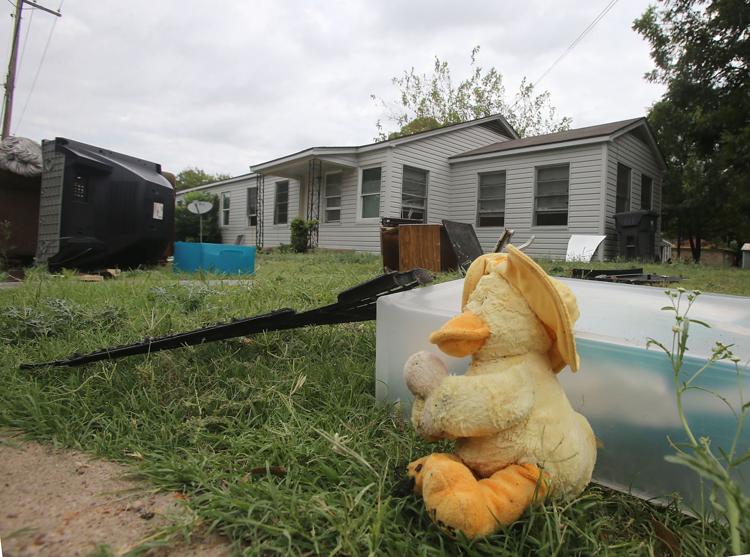 Housing authority officials sent letters to tenants, whose rents are based on income, asking them to come in to explain why they were not paying rent. If they lost jobs or had cutbacks in hours, the housing authority adjusted their rent and paid the landlords the difference.
But many, about 80%, did not respond to the letters and now face possible eviction, Hopping said.
"Public housing is in the business of being leased up," she said. "We are not interested in empty units and we want people to come in and work with us on it and then pay their rent, of course. It doesn't matter if their income is less, because we will work with them, anyway. So there really shouldn't be a fear of coming in. I have the funds available to say to someone 'let's work out a payment agreement,' where private landlords don't have that option because that is their income."
Justice of the Peace James Lee, whose Precinct 2 includes the Estella Maxey and a portion of the South Terrace public housing complexes, said that while his office might see an increase in eviction filings, he is hopeful that tenants and landlords have reached agreements during the moratorium periods.
"I haven't seen an increase yet," Lee said. "Do I foresee these agencies or apartment complexes or landlords filing more? I don't because I believe they took the opportunity to work with these individuals during the period of when they were under the CARES Act. I believe they understood the impact of those who lost their jobs and I'm hoping that they were able to get some of the issues resolved prior to the expiration of the CARES ACT. That's a hope."
Concerned about COVID-19?
Sign up now to get the most recent coronavirus headlines and other important local and national news sent to your email inbox daily.