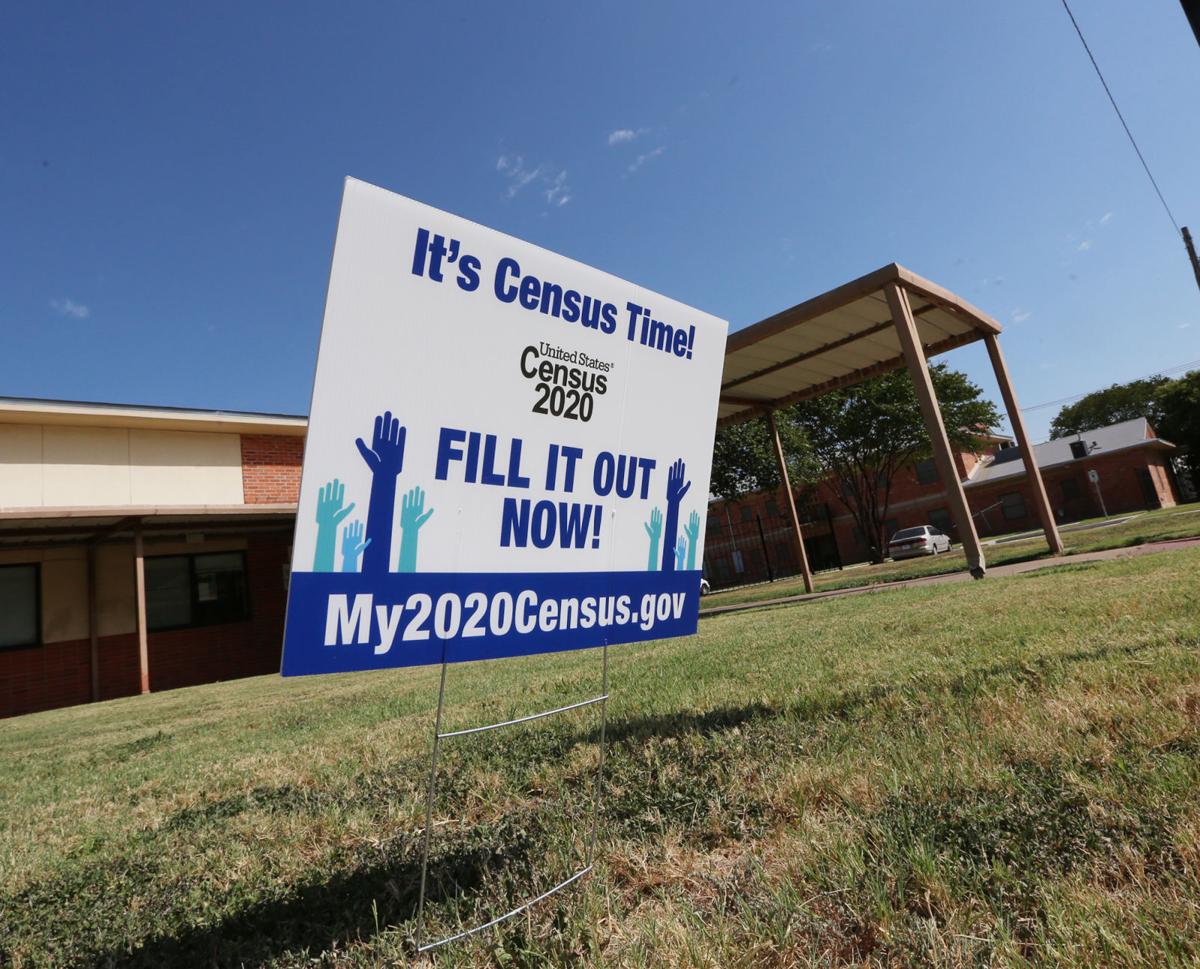 Waco-area leaders working to promote the census voiced worry about an undercount Monday as the U.S. Census Bureau announced that it will wrap up its head count by Oct. 5.
U.S. Secretary of Commerce Secretary Wilbur Ross announced that census workers will stop going door to door and individuals will not be able to self-respond after Oct. 5, the Associated Press reported. Citing the likelihood of an undercount, a federal judge Sept. 24 issued a preliminary injunction against the bureau's decision earlier this month to wrap up the counting at the end of September, which was a month than earlier scheduled.
The back-and-forth has been a challenge for census effort in Waco, said Dale Fisseler, a former city manager who serves as chair of Waco's Census Complete Count Committee. He said the local census office initially struggled to hire enough people to follow up with unresponsive residents, and by the time it was fully staffed, the deadline was moved up.
Census data is used to calculate federal funding for state and local services such as public education, public health and transportation, as well as political representation, and Fisseler said an undercount could have consequences locally.
"I think the places that are going to get hurt the worst are college towns like Waco," Fisseler said. "I think we tried to address that and the census is going to try to address that, and I think the other areas that are going to get hurt the worst are states like Texas that have a lot of immigration and areas that are hard to count. That includes Waco, and it mostly hurts people of color and immigrants."
On average, McLennan County would stand to lose $15,000 over the next decade for each uncounted person, Waco Mayor Kyle Deaver has said.
"I think what's most important to everyone right now is the COVID-19 response," City Secretary Esmeralda Hudson said. "If you look at the housing, the (federal block grant) funding, the rental assistance, all of that funding is based on census data. So I would say that's really the most important thing for our community to realize. Not having an accurate count doesn't allow us to have the right proportion of funds … at the federal level."
According to a U.S. Census Bureau report from April 2020, the data is also used to assist during natural disasters. In the ongoing COVID-19 pandemic, that includes efforts to determine where vulnerable communities, like the elderly, are living. A 2017 report, "Uses of Census Bureau Data in Federal Funds Distribution," states the federal government used census data to distribute more than $689 billion in 2015.
Census workers began going door to door in August to count those who have not self-reported, local census officials have said. As of late September, 61.4% of McLennan County's population has self-reported, compared to the 65.5% that self-responded in 2010. Statewide, 62% have self-responded. The census can be taken online at 2020census.gov.
Hudson, who serves on the local Complete Census Count committee, said Baylor University and local schools are asking students to self-report by Sept. 30, the last day for self-response, regardless of what happens in federal court.
"We really will have a better feel over the next two weeks for where we ended up as far as self-response once those numbers come in," Hudson said.
After Sept. 30, the Census Bureau will rely on administrative data to estimate how many people went uncounted per household. Though census workers have visited 98% of the housing units in the state, those that go door-to-door often can't make contact with residents and end up making educated guesses. Hudson said those methods tend to leave young children undercounted.
"They're difficult because you're not going to have that kind of administrative backup when they're counted," Hudson said. "Maybe you're using income taxes and they aren't on their income taxes, or they're not in school yet, or they're living with their grandparents and they don't they need to be counted yet. All of our children would be attending our schools and should be counted so we have the resources we need."
The Texas Department of Transportation uses the census to "help us plan and fund the many elements of its transportation system," TxDOT officials said in a statement to the Tribune-Herald on Monday.
"Federal program funding for Texas is generally based on census data," the statement continued. "TxDOT uses Census data to forecast population growth and travel demand to plan for the future, and to determine the funding that is allocated to local metropolitan planning organizations."
Fisseler said the state of Texas could also lose out on more seats in the United States House of Representatives, which is based on the census' population count.
"I do know we're going to gain some, but we're not going to gain as many as we should," Fisseler said.
The census also serves an archival purpose, helping descendants track their family history once the census data is unsealed 70 years after the fact.
Fisseler said the committee is weighing whether or not to meet again in October.
"This is crazy," Fisseler said. "This whole time we've been trying to leverage our local dollars to help with the census, and it seems like we're getting too little, too late from the state government."
He said the state budgeted $15 million to assist with the census in mid-September, after the census' self-reporting period was mostly over.
"I think it might have helped had we not already tried to truncate it," Fisseler said. "I think we'd just being going along like normal, we would have had a decent response. The pandemic would have hurt a little bit."
The committee started with $20,000 from the city budget, the same amount set aside for the 2010 census, and secured an additional $60,000 through a grant and $30,000 from McLennan County. Now the budget has been depleted, and there's very little the committee can do for the remaining days of the census.