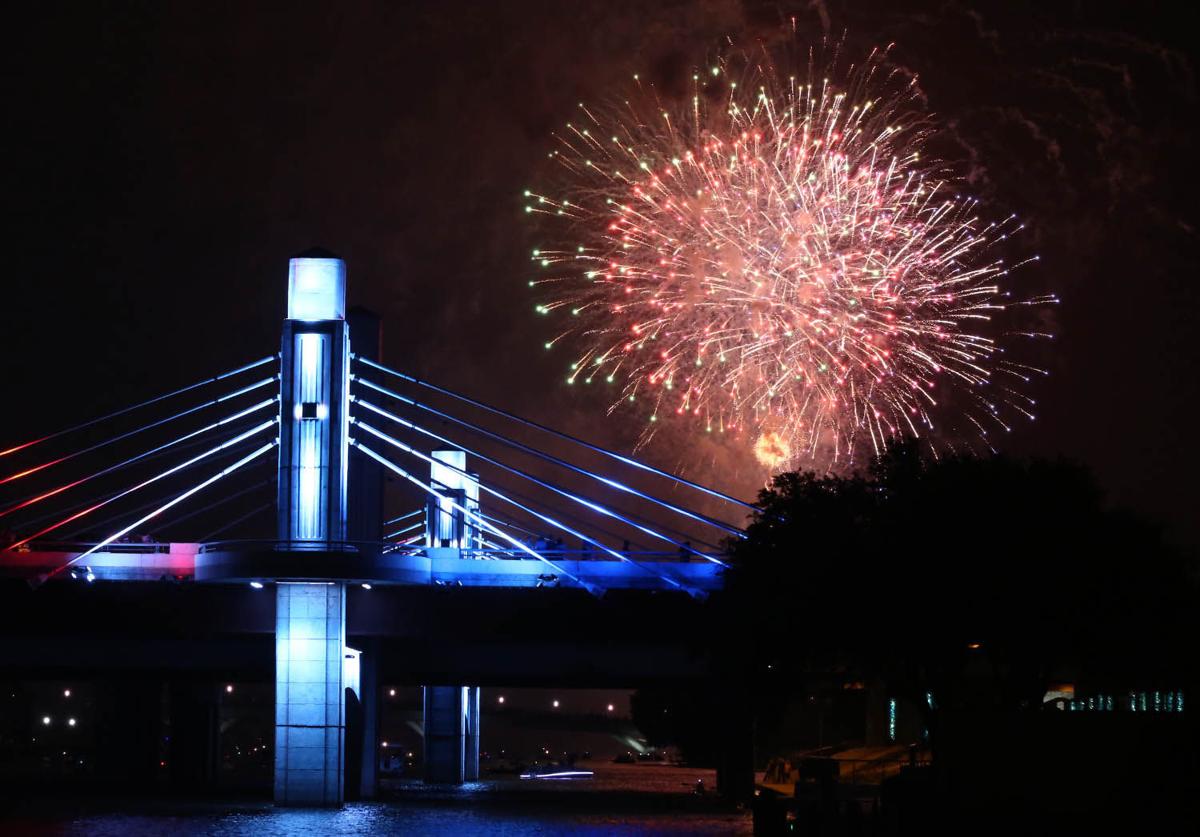 After a year's absence because of COVID-19, Waco's annual Fourth on the Brazos celebration will return July 4 to Touchdown Alley outside McLane Stadium, the city announced Tuesday.
Admission is free, and the community is invited to enjoy the festivities with food trucks, live music, family fun and fireworks.
Gates will open at 6 p.m., and the fireworks will kick off about 9:15. Fireworks will be shot above Lake Brazos, between Touchdown Alley and the Ferrell Center. They will be visible form both sides of the river, the Ferrell Center and areas around the Baylor University. Bag check stations will be located at all entrances. Visitors may bring in drinks and snacks, but they will not be permitted to bring in glass bottles and containers.
Extra hand washing stations will be located throughout the grounds, and the city encourages guests to practice social distancing.
Additional details, including an event schedule, will be available soon. More information will be available at brazosnightswaco.com and on Brazos Nights Facebook and Instagram pages, according to a city press release.
City parks director Jonathan Cook said city officials had considered various options to scale down the celebration, including doing a drive-in fireworks show. But ultimately officials decided they were comfortable with a more traditional celebration with food trucks and live music, Cook said.
"Being a month out, we decided we're going to be able to pull off an event," he said. "Touchdown Alley has a lot of room to spread out, and it's so hot people keep their distance anyway. We're looking forward to putting on the fireworks show. It was one of the harder events to not do last year."
Cook said the city is also working on a schedule for the Brazos Nights outdoor concert series, which usually takes place in early summer. This year, Cook's department is working on firming up dates in late August or early September.
The fall also will see football games return to McLane Stadium with interest and the availability of seating the only limits on crowd size. Baylor University's first home football game is Sept. 11 against Texas Southern University.
Pregame tailgating and sailgating options also will return outside the stadium, Baylor announced last month when it announced the lifting of crowd limits for athletics events.