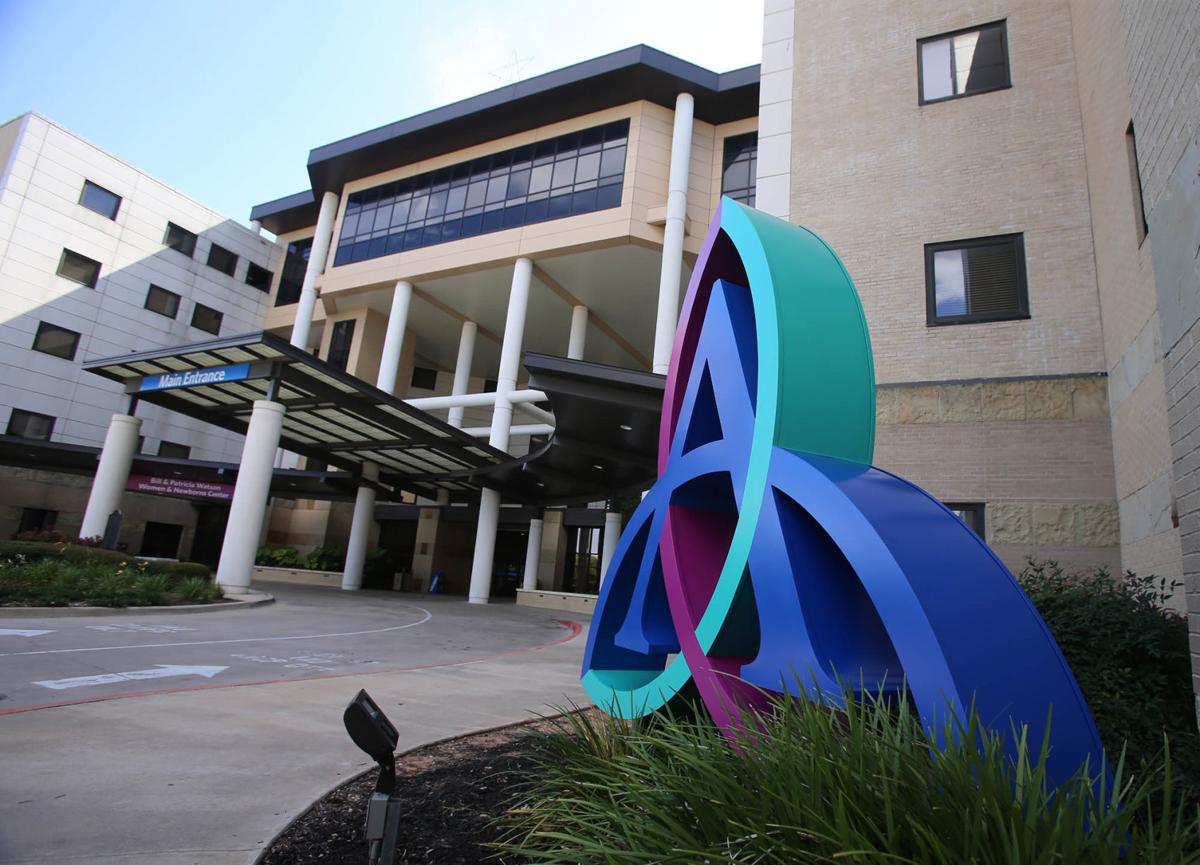 With nearly a third of the region's hospital beds occupied by COVID-19 patients, Waco-area public health officials are warning of a possible new peak of COVID-19 numbers here.
McLennan County hospitals had 165 people admitted with the virus Monday, close to the seven-day average during the mid-January peak of the pandemic. A record 39 of them were on ventilators, the Waco-McLennan County Public Health District reported.
"Our hospitals are nearly full, all 54 ICU beds are in use and non-ICU beds are being converted to care for critical patients," the health district said in a statement. "Our healthcare workers are exhausted."
The health district on Monday reported 342 new COVID-19 cases over three days, including 188 Saturday, 94 Sunday and 60 Monday. The county had 1,085 active cases, and the seven-day average positivity rate of those tested was 21%, slightly less than the peak of 26% in mid-January.
Seven new deaths were reported, bringing the county toll to 514, including 36 this month. The deaths included a 64-year-old Hispanic man, 53-year-old Black woman, 59-year-old white woman, 49-year-old Hispanic man, 88-year-old white woman and 62-year-old Black man.
According to the Texas Department of State Health Services, COVID-19 patients filled 32% of the hospital beds Sunday in McLennan, Falls, Bosque, Hill and Limestone counties, a region designated by the state as Trauma Service Area M. Only Trauma Service Area U in South Texas had a higher rate.
Adults still make up the bulk of cases, but there are growing numbers of children testing positive for the virus.
Twenty-something make up 282 of 1,085 active cases. Another 273 fell between the ages of 30 and 39, 197 fell between 40 and 49 and165 fell between 50 and 59.
There are 17 current cases among children younger than one year old. Children between the ages of one and 10 account for 107, and kids and teens aged 11 to 19 make up 185.
Waco Mayor Dillon Meek said the city will hold another news conference on the resurgence at 9 a.m. Wednesday that will run on Spectrum Channel 10, in HD on Grande Channel 810 and online at wccc.tv. The city will broadcast a version translated into Spanish at 1 p.m.
"At this time, it is critical that we all take a hard look at the current data regarding local and state hospital capacity, and the impact the dangerous delta variant is having on our community," Meek said.
The city of Waco and health district put out statements saying local hospitals are "overwhelmed" by the current surge of cases. For the last week, 87% of the people hospitalized in the county for COVID-19 have been unvaccinated.
McLennan County's full vaccination rate for those 12 and over is 43%, lagging the state's rate of 66%. Nearby Bosque County has a rate of 40%, and every other county touching McLennan County has a rate under 40%.
Baylor University reported 27 active cases as of Monday, 18 of whom are students, five of whom are faculty and four of whom are staff. Five people tested positive last Friday. Spokeswoman Lori Fogleman said the university received a flood of vaccination records from students to process, and the university's vaccination time slots were are all booked on Monday.
"Our reported overall vaccination rates have increased from 48% July 29 to 67% today," Fogleman said Monday. "We're still adding records received over the weekend and today."
The FDA, which previously gave emergency authorization for COVID-19 vaccines, gave official approval Monday to the Pfizer vaccine for individuals 16 and older. The vaccine, now called Comirnaty in marketing, is still approved by emergency authorization for anyone between the ages of 12 and 15.
Meek asked for the community's help and urged residents who haven't gotten vaccinated yet to talk to a doctor about their concerns.
"Like all of you, I desperately want for COVID-19 to be in the rearview mirror," Meek said in a statement. "But as your mayor, it is my elected responsibility to provide you with the facts. There is broad consensus from local hospital leaders, health district leaders and countless local, trusted physicians that vaccines are safe and that the only way for us to move forward from COVID-19 is to increase the number of people who have been vaccinated."