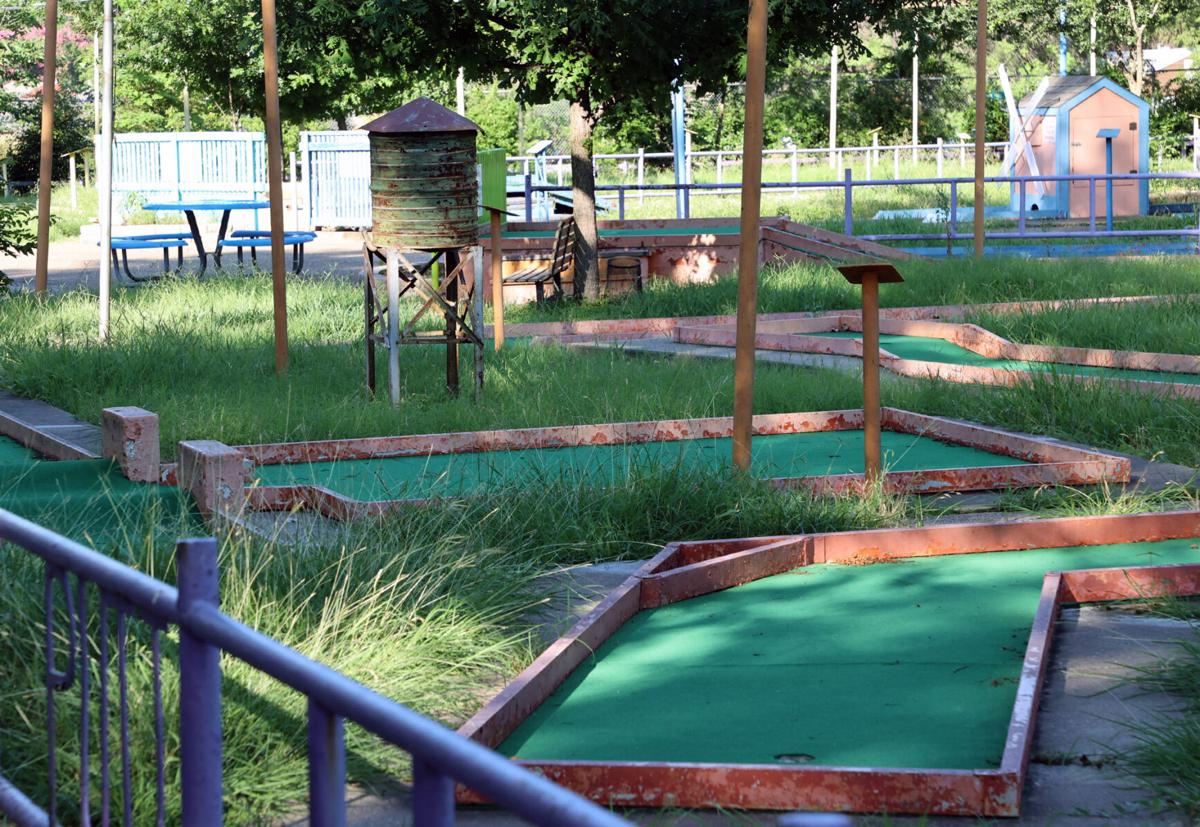 The city of Waco threatened to cancel its lease with Waco Lions Park two months ago because the nonprofit group that operates the park failed to properly insure it and has not maintained it in "good workable condition."
While the insurance issue has been resolved, according to Lions Park Executive Director Linda Sirkel, the myriad safety concerns and maintenance deficiencies noted by city staff have not been corrected. Still, city officials chose not to pull the trigger on terminating the $1-a-year lease agreement with the Lions Park Trust on the stated May 6 deadline.
Instead, Waco City Manager Bradley Ford said city officials and Lions Club representatives hope to continue working together and to enlist a number of community groups to help support and "reimagine what a Lions Park 2.0 might look like."
Any scenario to make the necessary upgrades to the 11-acre Lions Park complex at North 42nd Street and Bosque Boulevard will require a "substantial amount of resources," which could include money from city coffers, Ford said.
The city owns the land adjacent to the Extraco Events Center on which the park sits, but a trust established by the Lions Club has operated it since the park opened in 1952. Over the years, the park added tennis courts, a swimming pool and a miniature golf course.
Kiddieland came along in 1965, and the park later expanded to include go-karts, new rides and a popular small train that circles the facility. After the pool became too expensive to maintain, it was converted into a short-lived bumper-boat attraction 20 years ago. Now it just collects water and attracts potential disease-carrying insects, according to the city.
Generations of Waco residents have built lasting memories at the park, and Ford and Lions Park officials said no one wants to see it close.
The park, which normally opens around spring break, was hoping to bounce back from last year's pandemic shutdown with a strong run this year. However, Sirkel said the maintenance issues, the city's unfavorable inspection report and difficulties finding a willing workforce for the park have forced her to keep the gates locked this year, except for two partial weekends earlier this year.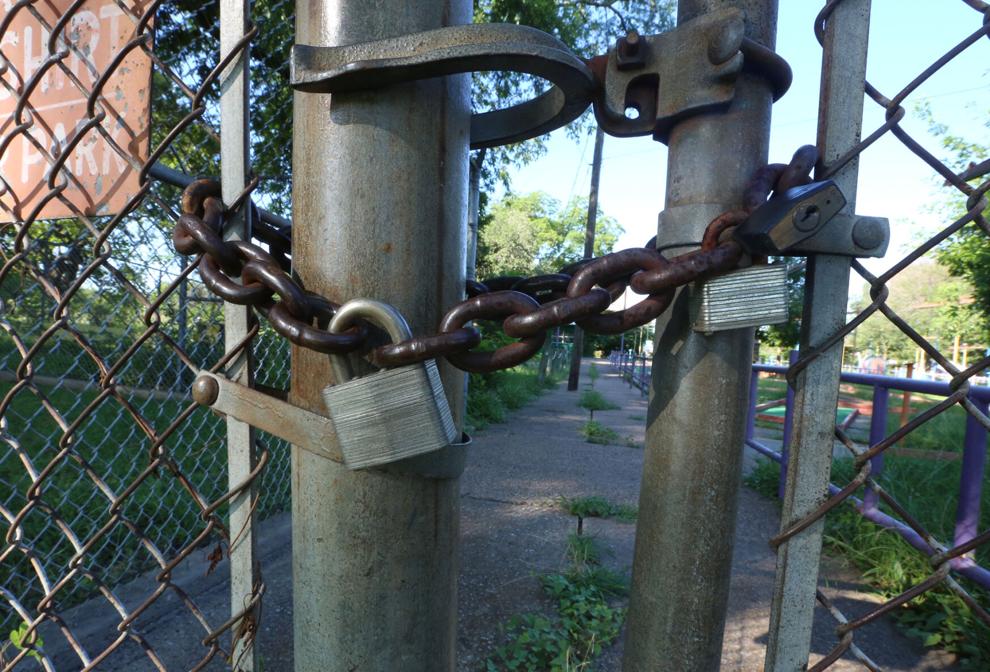 Even when the park was open, the condition of grounds, with overgrown grass and fallen and untrimmed trees, has left the appearance to many that it was closed, said Sirkel, who took over operation of the park when her husband, longtime executive director C.C. Sirkel, died in 2017.
Sirkel said insurance on the park, including liability coverage, runs about $34,000 annually. She said any issues the city had with the coverage now have been resolved, and she has not been contacted by anyone with the city since a June 8 inspection of the grounds.
In an April 15 letter to the Waco Lions Park board of directors, Ford gave them notice that the city would terminate its ground lease agreement if the insurance and maintenance issues were not resolved.
"Furthermore, Lessee has failed to maintain the property 'in a good workable condition and in a good state of appearance at all times' and to 'keep the improvements in first-class condition,'" the letter says. "Any maintenance or improvements should be done in a 'good and workmanlike manner.'"
John Tipton, Lions Club immediate past president, said no one wants to see the park close for good, but there are no easy answers about how to breathe life back into it.
"We have all come to the conclusion that we have got to get busy on it if we want it to be successful," Tipton said. "I don't know what that is going to take, and I would be remiss if I said I did. But there needs to be a new beginning. I think everyone wants the same things. We just have to get our heads together and get the right people involved and move it forward.
"I don't think anybody is out to do it in. We just have to do it right. Part of our problem is lack of cash flow. We haven't had cash flow since this time last year."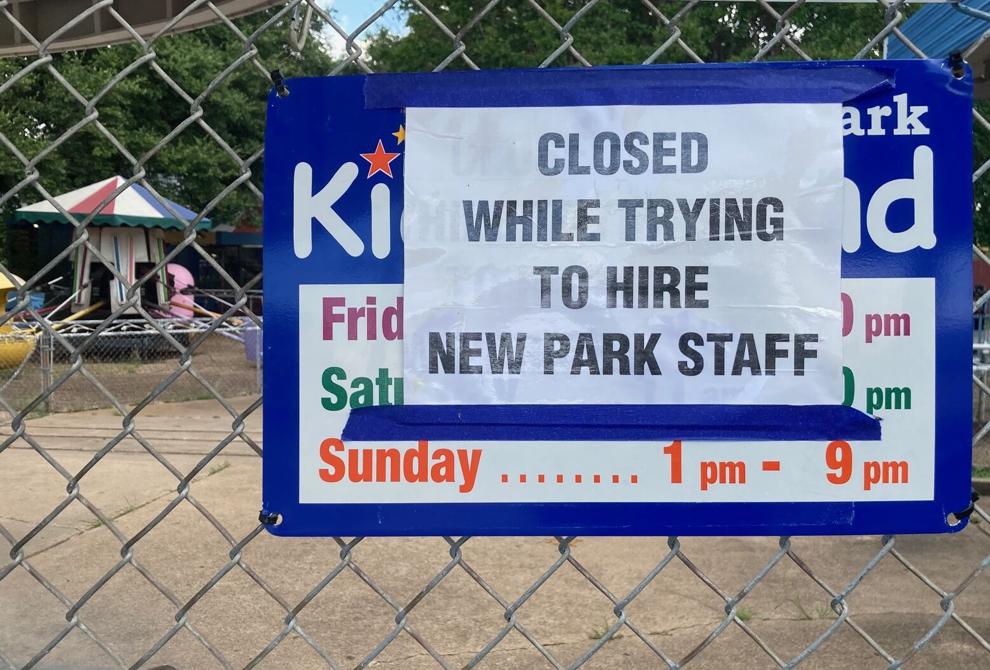 Ford said the city cannot allow the park to operate in an "unsafe manner," and the path the city takes will depend on the its discussions with the Lions Club and possibly others.
"I think all of us who drive by there recognize the Lions Park that is in our memories from generations ago is not what it is today in terms of the facility's condition," Ford said. "We want to have a vibrant public space for families and kids. I think any scenario that we look at for the redevelopment of that space will need city money.
"I can't speak for the Lions Club about what resources they have. Hundreds of people and organizations have given time, energy and money in past years, including the Junior League and others. I think it will need to be a diverse community approach to reimagine it and really make it something the community is proud of."
After the June 8 city evaluation of the property, Assistant City Manager Ryan Holt sent a summary of the inspection to Ford. Holt wrote that the evaluation "centered on life safety items, general code requirements, and the general appearance of the property."
Holt said Lions Park has failed to maintain the standards required in the lease agreement, outlining 11 items that were below standards. Some items included numerous electrical issues, some which pose "significant life safety risks given the proximity of hazards to public areas and potential exacerbated exposure to weather."
Holt wrote that the extent of the electrical issues and their "breadth across the entire facility" potentially could be solved only by a complete re-wiring of the park.
The storage of hundreds of tires not being used on the go-kart track is a "problematic situation" that creates potential insect, rodent and fire hazards, the report states. Also, the ability of the abandoned swimming pool to hold water poses "a risk to provide disease-carrying insect habitat."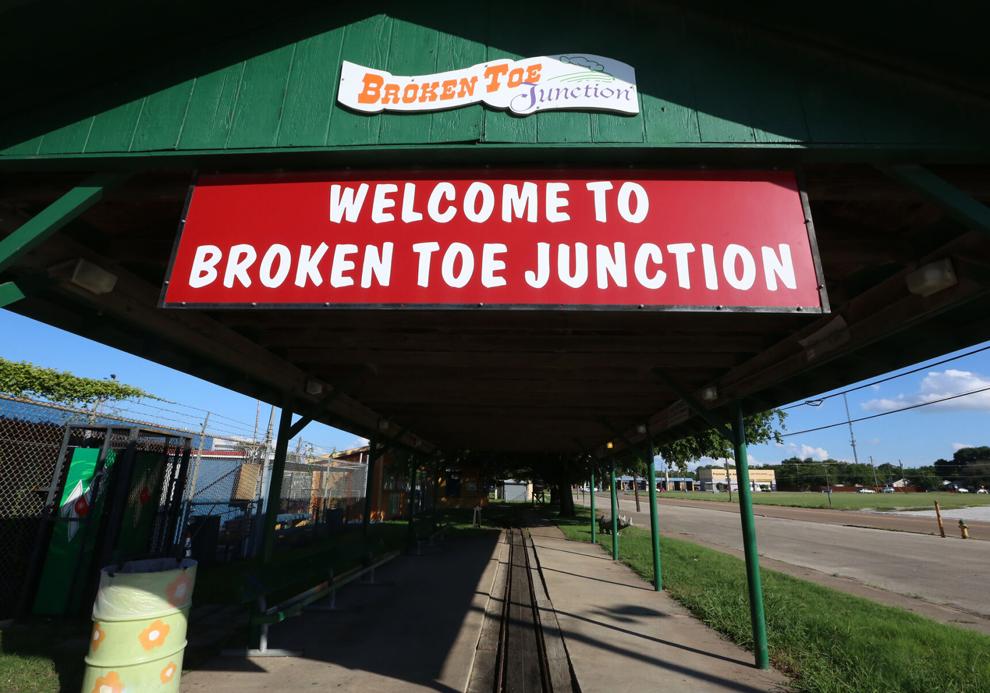 Fencing in and around the property is deteriorated and inadequate, and the "overall maintenance" of the property, including overgrown grass, untrimmed trees and standing water, also needs attention, the report states.
"Facilities, including buildings no longer in use, the large in-ground swimming pool, and the grounds immediately around those locations have been allowed to deteriorate and appear to have been abandoned," according to the inspection report, which also says broken picnic tables, old bumper boats and unused signage "have been scattered about the property."
"The train itself is in solid condition, however, the track that circles the property perimeter is overgrown with weeds and grass and has numerous broken and rotten railroad ties," the report says. "The section of track that runs along New Road has long been in existence, but due to the proximity to such a heavily traveled thoroughfare presents safety concerns."
Ford said whatever the future of the park holds, it likely will remain park land. He referenced a community survey facilitated by the Waco Foundation in 2019 to gauge public sentiment about Lions Park and said it is probably time to assemble community groups to continue the discussion.
"The survey was about, 'What does Lions Park 2.0 want to look like?'" Ford said. "The group of community partners said, 'What do we want to do here?' I think that conversation needs to come back together, and certainly the city wants to be involved in reimagining what Lions Park needs to look like in the future. It would look different, but it would become a safe and really great park entity for generations to come. We anticipate the Lions Club will be part of that conversation."
The results of the 2019 survey showed that 81% of the more than 1,200 respondents rated the park facilities as fair or poor. When asked what prevents them from using Lions Park more, more than half said "maintenance of facilities." Smaller percentages listed "too hot," "not age appropriate," "safety concerns" and "operating hours" as other reasons.
The survey showed that people want more amusement park rides, a splash pad or water entertainment, more food and drink offerings, a large playground and an extended train track.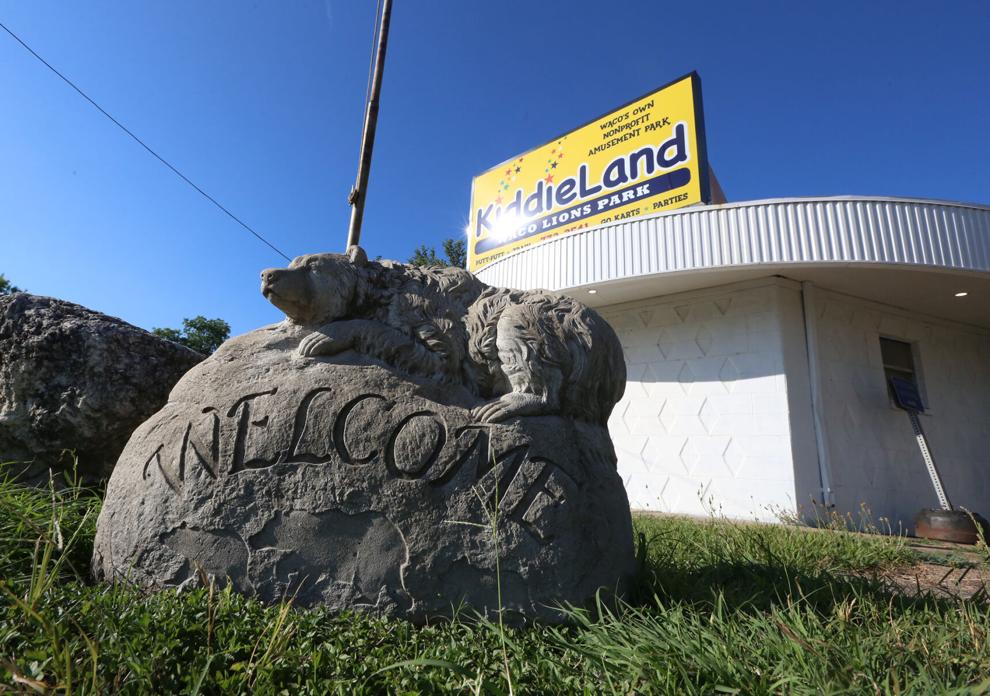 Wes Allison, president and CEO of the adjacent Extraco Events Center, said he and a city parks official made a presentation to the Lions Club in 2015 when plans for improvements to land in that block owned by the city, county and school district were in their infancy. They hoped to include upgrades to the park.
"Let's just say it was not received with a lot of enthusiasm," Allison said. "There were lots of things being talked about, and we were trying to gauge people at that point in time. The decision was made just to move on and, ultimately, the park was not included in the venue project. I think part of that was because of the lease they have in place."
This year, the events center opened The Base, a $32 million multi-events center next to the coliseum with 80,000-sqare-feet that can host sports tournaments, concerts, trade shows and community events.
Future phases of the "venue project" include a $10 million expansion of facilities for equine and livestock events. Work is underway on new Lake Air Little League facilities, along with a relocation and replacement of Waco Independent School District's Paul Tyson Field. The efforts are known as the "venue project" because of the type of taxes funding the work. Voters in the county approved additional taxes on hotel stays and car rentals to pay for it.
Allison said he wants to see the park upgraded to match its surroundings so it can succeed and provide a wholesome place nearby for kids who come to town for livestock shows or sports events to go during their down times.
"I don't think any of those people on the foundation board want to see the park's demise," Allison said. "But I also don't think progress is a bad thing. We turned the fairgrounds that has been here since the '50s into a modern facility for fairs, equine shows, concerts, WWE wrestling events, anything and everything.
"We would certainly support the park being upgraded and continuing. You know the old saying: 'Rising water raises all boats,' and I hope it raises that one, as well," Allison said.