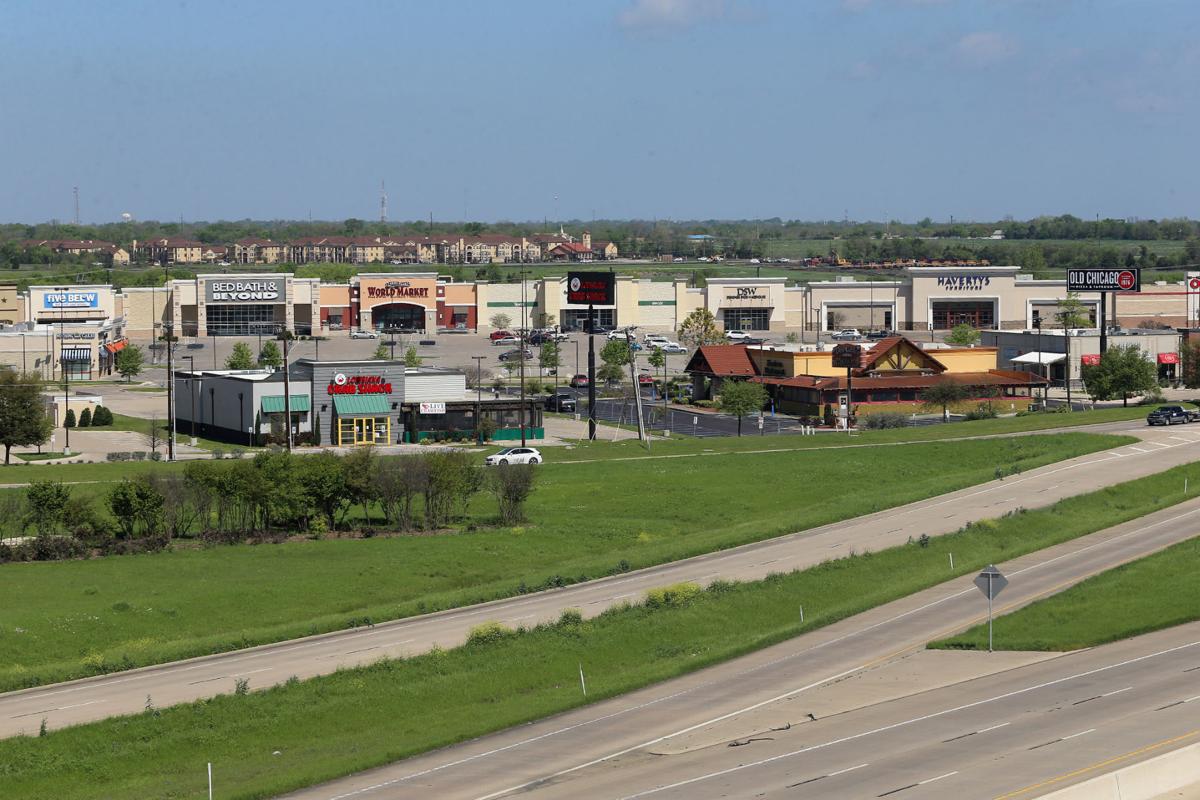 To mask or not to mask. Business owners and managers are mulling that option, with many facing paralysis by analysis as out-of-state corporate headquarters weigh a response to Texas Gov. Greg Abbott's pronouncement.
Abbott said no one entering public buildings, including stores and restaurants, will face a state mandate to cover their faces. The new policy will take effect Wednesday. He left the door open to establishments wanting to apply their own masking requirements, and the new order states "individuals are strongly encouraged to wear face coverings over the nose and mouth" in situations where the previous order required them.
That in mind, many local businesses representatives tempered their comments on any reaction, shifting decisions elsewhere. Most suggested rules mandating face coverings would remain in force, but said deliberations continue at the executive level.
"As of today, we have not received direction on how to proceed," said Ashley Vigil, associate manager at La Madeleine restaurant at Central Texas Marketplace. "The café requires masks now, in compliance with local regulations, though they can be removed for eating and drinking."
In fact, few stores in the marketplace, dominated by national and regional chains, could or would reveal specifics about policies going forward.
"At this time, masks are mandatory and we've not heard anything different," Cabela's Outpost employee said before abruptly ending the call.
The response was similar at discounter Five Below, with employees chatting back-and-forth during the phone call and reaching consensus the store had heard nothing. They suggested a call to headquarters in Philadelphia.
"The company has made no determination," said Holly Schatte, senior assistant manager at the Kirkland's home and garden store.
Brianna Register, an employee at Nothing Bundt Cakes, furnished a slice of clarity.
"As of today, masks are recommended but not required," Register said.
A new sign replaced an old one making masks mandatory, though Abbott's new orders do not take effect for another week.
Cindy Rendleman, James Avery Artisan Jeweler district manager, said, "We are waiting for direction from the corporate office, probably won't know anything until the first of next week."
She confirmed James Avery now requires masks in its stores, including Waco's in Central Texas Marketplace.
"We do ask everyone to join us in our masquerade policy," she joked.
Brice Lawson, who manages Bed Bath & Beyond, retrieved a phone number to corporate, saying it must clarify the chain's stance on masks.
Stacey Keating, spokesperson for the company that owns Richland Mall, CBL Properties, released a statement, saying, "We continue to encourage customers to follow (U.S. Centers for Disease Control and Prevention) guidelines, which includes the continued wearing of masks or face coverings, but it will not be required in mall common areas."
Individual retailers will be able to require masks in their spaces, she said.
"Our position is that our mall office employees, vendors, as well as security and maintenance will be required to wear masks in mall common areas and while interacting with others," Keating wrote.
A staffer at Dillard's in the mall, where the retailer has two locations and controls more square footage than any other user, said the location is awaiting direction from the corporate office.
Likewise, Bath & Body Works at the mall said corporate must address company policy. It had not returned a call by late Wednesday.
Elsewhere, the Target store on Bosque Boulevard said it now requires masks, but will make a determination early next week on Abbott's directive.
The Texas Restaurant Association, meanwhile, lauded the governor.
"What was originally planned as a two-week closure to bend the curve has become nearly one year of unprecedented challenges, wreaking havoc on the restaurant industry and families across Texas," according to an association statement.
Sam Castillo, who owns La Fiesta restaurant on Franklin Avenue and Wacool Tacos and Tamales in the Union Hall food hall downtown, said he has no quarrel with the governor's decision. He said the vast majority of diners already remove their masks when they are seated.
"If the governor says yes, we would be hard pressed to tell customers no," Castillo said. "It's already hard to enforce. If the governor's lifting the ban, and if local officials and the police won't enforce it … I'm fine with it."
Waco Restaurant Association President Kyle Citrano said his research shows Abbott's order is vast in its application, practically returning dining conditions to those before the pandemic. He called it a free-for-all, though he stopped short of criticizing the measure. He said some restaurants and some patrons, out of an abundance of caution, will continue to crave masks.
Markus Perez, who manages Longhorn Steakhouse, said the restaurant will not demand that customers wear masks. He said the steakhouse in Waco will follow corporate standards for cleanliness, and employees will continue to wear masks. Customers get to call their own shots.
City of Waco and McLennan County continue to formulate policy and will make an announcement soon, officials said.
Waco Transit will continue to require riders to wear masks.
Waco's major health care systems responded clearly, with a unified voice. Their policies will not change in response to the new executive order.
"Each healthcare system will continue with existing safety protocols, including mask requirements for everyone who enters our facilities, continuing to practice social distancing at each of our sites of care, and continuing with COVID-19 screenings," according to a joint statement Wednesday evening from Ascension Providence and Baylor Scott & White Hillcrest Medical Center. "We believe these evidence-based practices are in the best interest of the community, and we will continue to take every precaution to protect all of those we are committed to serve, including our frontline workers, our patients and our community.
"With more COVID-19 vaccines on the horizon, there is hope around the corner. In the meantime, we must remain vigilant in order to prevent the transmission of COVID-19."
---
HOW TO MASK PROPERLY
How to mask properly
Double mask
What to do: Layer a cloth mask on top of a surgical or medical procedure mask. This helps the entire setup fit more snugly. Make sure the fit is comfortable and doesn't have gaps around the sides of the face or nose.
What not to do: Do not combine two disposable masks, which are not designed to fit tightly. Wearing more than one disposable mask at a time will not improve fit. Also, do not wear a KN95 mask, a type of filtering face-piece respirator, with any other mask.
Cloth-mask dos: Choose a cloth mask made of multiple layers of tightly woven, breathable fabric that includes a nose wire, which can help improve the mask's fit. Does the mask block light when you hold it up to a bright light source? Then it's a good construction.
Cloth mask don'ts: Stay away from cloth masks with exhalation valves or vents, which can allow respiratory droplets to leak into or out of a mask.
Nylon cover
What to do: Other studies have found that placing a sleeve made of sheer nylon hosiery material around the neck and pulling it up over either a cloth or surgical mask significantly improved the wearer's protection by fitting the mask more tightly to the face and reducing edge gaps.
Knotted ear loops
What to do: The CDC recommends knotting, folding then tucking the ear loops of 3-ply masks for a better fit — making the edges of the mask fit more tightly to your face. First, fold the mask in half lengthwise, lining up the corners and edges. Second, tie a knot with the elastic loops, as close as you can to the mask, according to an instructional video from the University of North Carolina's UNC Health. Next, bend the metal nose mold so it fits the shape of your nose. Next, the knot will make the sides of the mask near the tied ear loops puff out. Fold those puffed-out edges in a pleat so it lays flat on your cheek. When putting on the mask make sure it fits snugly.
What not to do: Don't wear more than one disposable mask at a time; handle the mask only by its ear loops, cords or head straps.
What about KN95: A KN95 shouldn't need any modifying of the straps. Ideally, this type of mask can filter up to 95% of particles in the air; however, counterfeit KN95 masks make it hard to distinguish real KN95s from fake ones just by looking at them. Do not wear a KN95 mask with an exhalation valve, which can allow respiratory droplets to leak in or out of the mask. If you have facial hair, then this type of mask might not make a good fit. Do not combine a KN95 mask with another KN95 mask or any other type of mask.
Mask brace
What to do: Air leaks around the edges of a mask can be reduced by layering one of these devices on top of a cloth mask for a better fit. A recent study showed that when either a solid or elastic fitter is worn over a surgical mask, it can potentially increase the wearer's protection by 90% for aerosols. A mask brace can be purchased online or made out of rubber bands. Former Apple product design engineer Sabrina Paseman, behind fixthemask.com, posted a tutorial that lays out the steps: First, chain three rubber bands together. Second, place the center rubber band in front of the mask around the chin and nose. Adjust fit and do a CDC seal check.