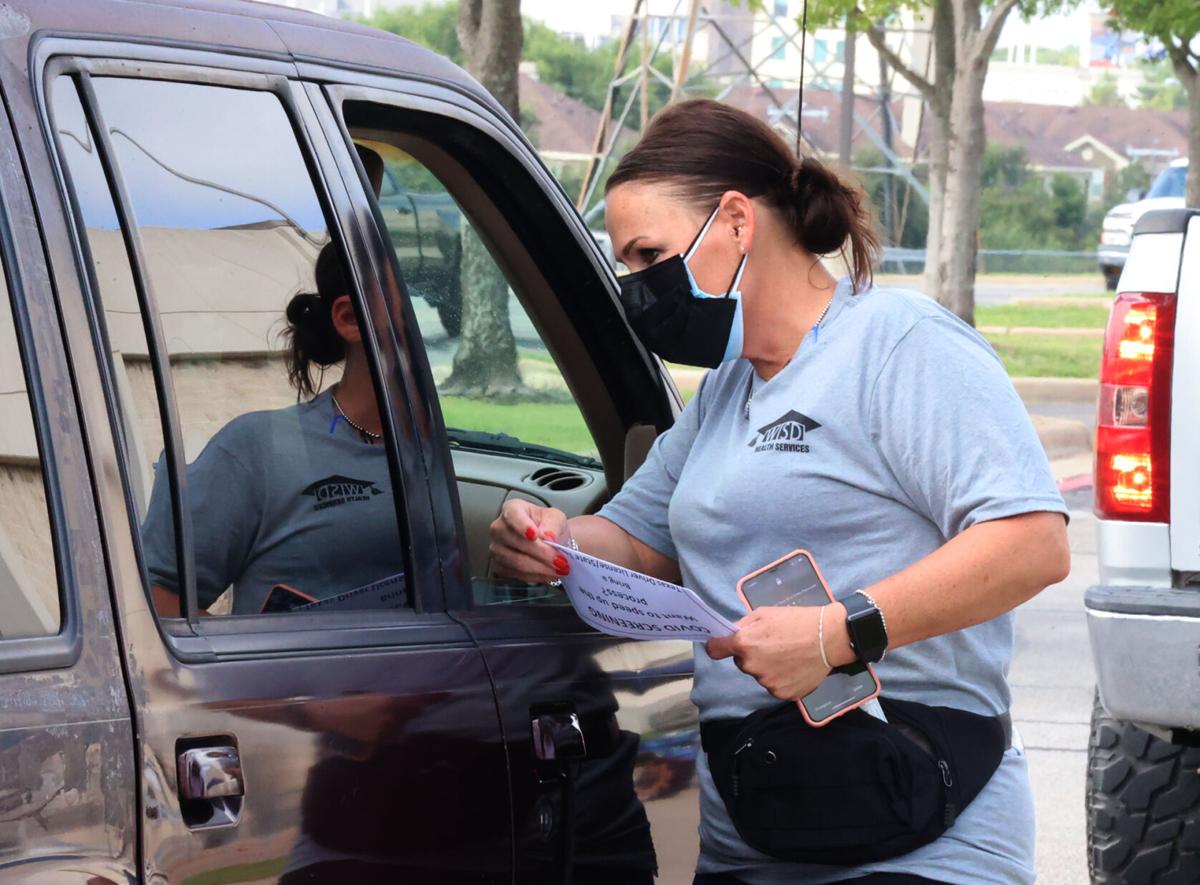 The daily load of new COVID-19 cases reported in McLennan County dipped over the weekend, but local hospitals remain under strain from high loads of mostly unvaccinated COVID-19 patients.
Waco McLennan County Public Health District on Monday reported 1,392 active cases in the county, down from a peak of 2,047 on Sept. 16. The district reported 181 new cases Saturday, 86 cases Sunday and 104 new cases Monday, along with six new deaths over the three-day period.
But the record surge of COVID-19 hospitalizations this month has continued with only a slight decline, with 185 hospitalizations as of Monday. Last week saw three days with more than 200 COVID-19 patients in hospitals.
The unvaccinated accounted for 81% of COVID-19 hospitalizations and 87% of the 41 patients on ventilators, the district reported Monday.
In a weekly COVID-19 report issued Monday, the district said the data still show the vaccine is effective.
"These patients who are fully vaccinated and need hospitalization due to COVID-19 are primarily our high-risk individuals: those who are elderly and/or who have underlying conditions that put them at risk," the district stated. "The vaccine is still shown to protect against severe illness and hospitalization and remains a critical tool in the fight against COVID-19."
The five-county medical region anchored by McLennan County, called Trauma Service Area M, reported that more than 34% of hospitalizations here were due to COVID-19, the highest percentage of the 22 such regions statewide.
Meanwhile, the six new deaths reported Monday bring the county's death toll to 608. The new fatalities include a range of ages and ethnicities: a 49-year-old white woman, a 58-year-old man, a 75-year-old white man, a 68-year-old Hispanic man, a 37-year-old white man and a 70-year-old Hispanic man.
According to the weekly report, since April more people in their 50s, 60s and 70s have died than people 80 or older, the group who made up most deaths from March 2020 to March 2021.
The death statistics show that after a loss of 10 people to COVID-19 in July, 71 died in August and 67 have died so far in September.
Those statistics have mirrored hospitalizations, which grew from 10 on July 1 to 185 Monday.
Meanwhile, the local vaccination rate is improving but continues to lag the state's rate. In McLennan County, 59% of residents 12 and over have at least one dose, and 49.2% are fully vaccinated. Statewide, 70.9% have at least one dose and 60.4% are fully vaccinated.
The health district is continuing to give about 1,000 shots a week, including first or second doses.