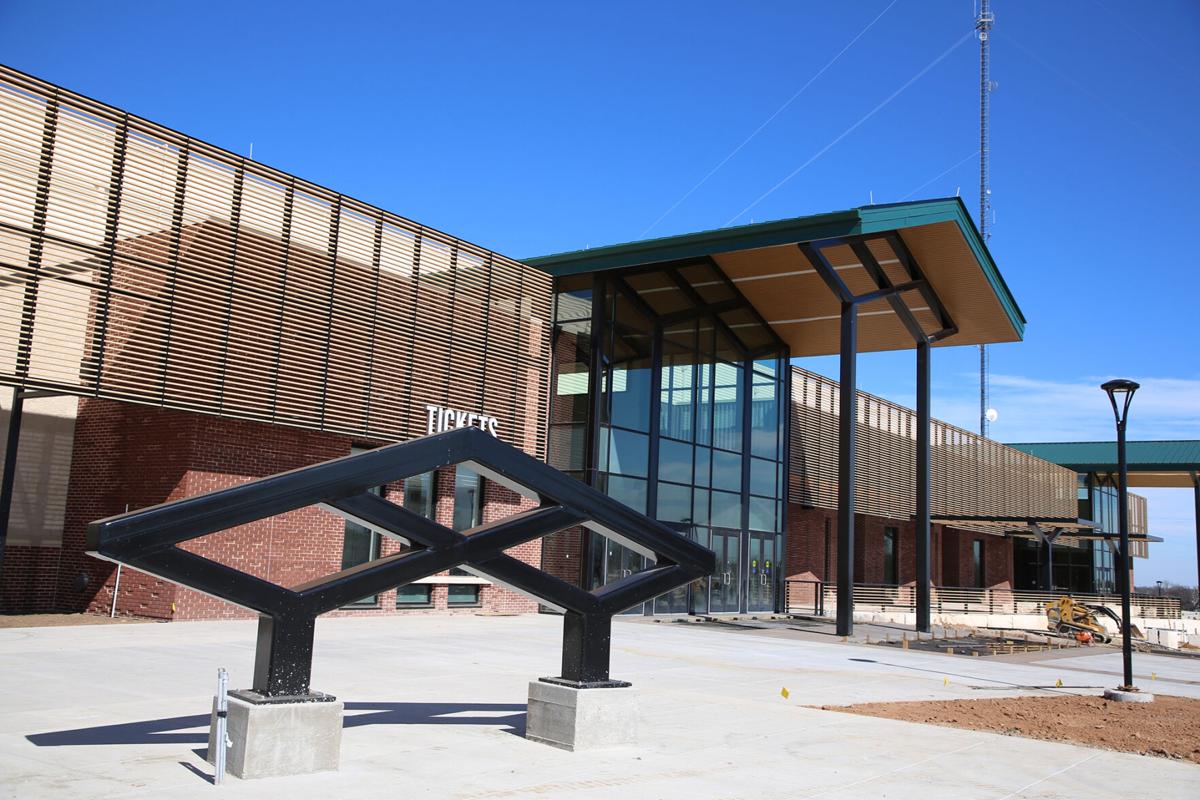 McLennan County needs hotel stays and car rentals to pay off its new $32 million event center, and so far rentals are running laps around rooms.
The nearly completed multipurpose complex was made possible via a taxpayer-approved bond issue, with added taxes on vehicle rentals and hotel occupancy as revenue sources. That approach looked great when Waco was purring as a tourist attraction courtesy of Magnolia Market at the Silos, Cameron Park Zoo, museums and a redeveloping downtown.
But COVID-19 devastated the lodging industry locally, as it did statewide, and pressure began to mount on car rentals and hotel stays as revenue sources.
McLennan County Auditor Frances Bartlett presented county commissioners with a progress report Tuesday showing vehicle rental taxes are hardly stuck in neutral. According to the report, trends indicate rental taxes will produce $410,000 in revenue during the current fiscal year, marginally below the $435,599 of fiscal 2020. The county's new fiscal years start Oct. 1. Rental taxes produced revenue totaling $435,712 in 2018 and $488,111 in fiscal 2019.
Hotel occupancy taxes, as might be expected, have experienced freefall.
They went from $1.83 million in fiscal year 2018 to $1.89 million in fiscal 2019, reflecting the boom in Central Texas tourism. But they dropped to $1.3 million in 2020, as the pandemic began to take hold, and through five months of the current fiscal year have reached $434,008.
That five-month total is 42% below the $751,208 through the first months of the previous fiscal year, Bartlett said. She said she expects hotel tax revenue for the balance of this fiscal will improve slightly, ending up about 35% less than revenue the previous year. COVID-19 diagnoses are falling with increased vaccine use, and the tourism season is approaching.
While the drop in revenue has been significant, the county's bond situation is not in dire straits.
"We have reserves that will cover our next payment," McLennan County Judge Scott Felton said. "Hopefully, these hotels and rental car businesses get better, get back to levels they were before the pandemic and maybe above."
Carla Pendergraft, who markets the Waco Convention Center and tourism efforts, said she is seeing a resurgence in interest among groups that book conferences and conventions. And she said she is glad to have the new bond-funded venue to help meet the needs of convention planners. The venue has been dubbed The Base, an acronym for business, arts, sports and entertainment, reflecting the building's potential uses.
"Conservatively speaking, I think a lot of people are looking to book our facilities in 2022," Pendergraft said. "That's going to be a great year. Best-case scenario, we get bookings for July and August this year. Then it's on to October as possibly the next most likely time, then it's on to 2022."
She said tourism and other activities will rebound when the pandemic reaches a tipping point, when enough people have been vaccinated that the public eats out with almost 100% confidence they will not contracts the virus.
Pendergraft said she soon will poll hoteliers about Gov. Greg Abbott's decision to withdraw his order that masks be worn in public places.
"I know I'm not going to stop wearing a mask," she said.
---
How to safely stay at a hotel or motel