McLennan County Commissioner Patricia Chisolm-Miller will run to retain her Precinct 2 seat, saying she wants to build on the court's accomplishments even as it deals with the COVID-19 pandemic and its ramifications.
Chisolm-Miller said she will formally announce her candidacy at noon Friday at the Kelly-Napier Justice Center at 929 Elm Ave. Constable John Johnson and Justice of the Peace James E. Lee Jr. also will announce their decisions to seek reelection in Precinct 2. The public is invited to attend.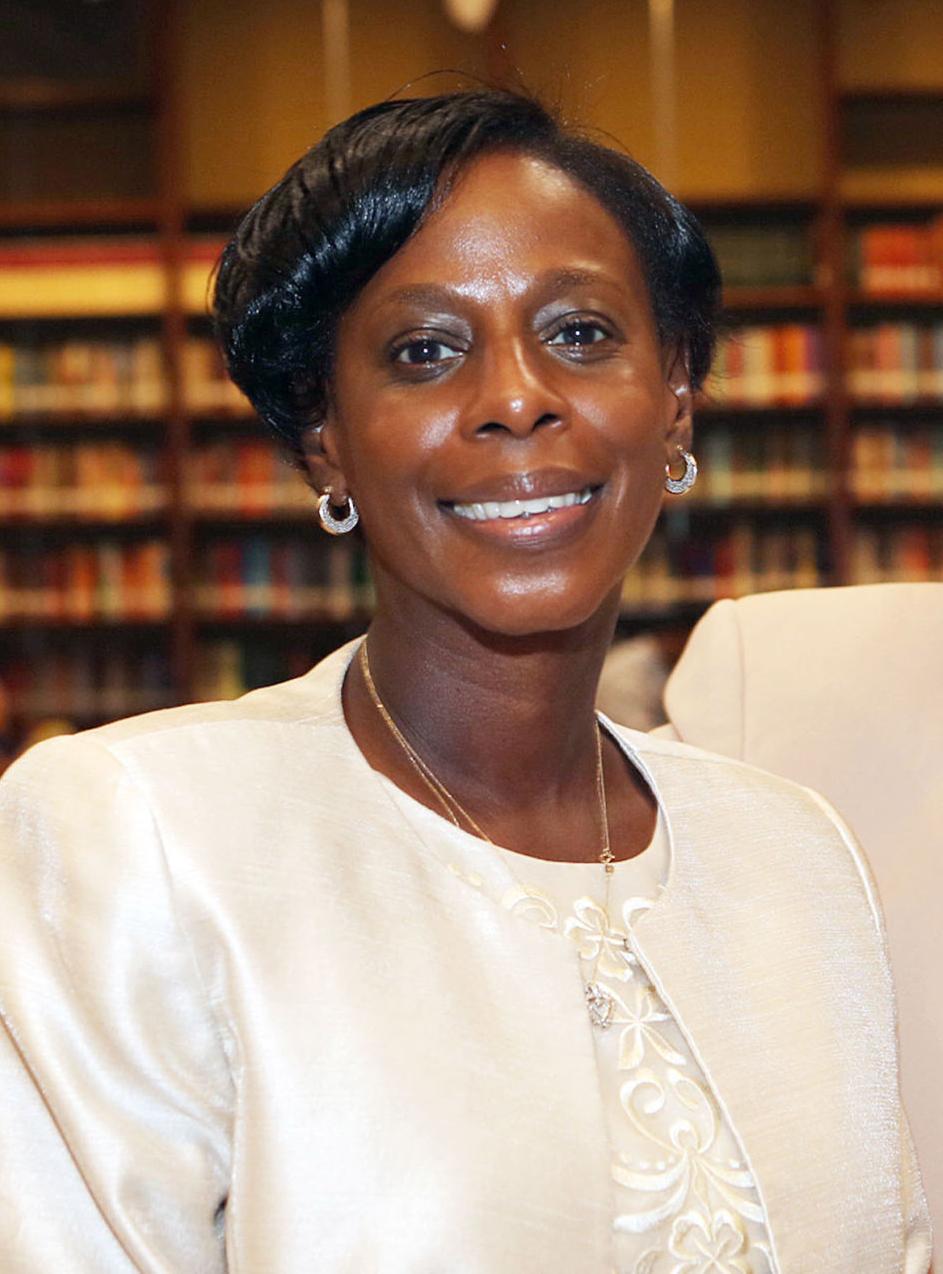 Chisolm-Miller became the first woman to serve on the McLennan County Commissioners Court by virtue of her 2018 victory over D.L. Wilson, a Mart Republican and former Texas Department of Public Safety sergeant. She remains the only Democratic county commissioner.
She previously served more than 22 years as administrative assistant to Precinct 2 Commissioner Lester Gibson, who retired after 28 years.
"I have enjoyed being a member of the commissioners court, which has done things extremely beneficial to the community and the county," Chisolm-Miller said. "I look forward to a vote of confidence."
Chisolm-Miller said she entered the office hoping to persuade her fellow commissioners to look favorably on requiring businesses that receive city-county economic development grants to pay a higher hourly wage. She said that has been accomplished, as businesses benefiting from Waco-McLennan County Economic Development Corp. grants now must pay at least $15 an hour, up from $12 in most cases, "and we're seeing that approach flowing throughout the community, the private sector."
"This makes the community stronger," Chisolm-Miller said. "You can earn a livable wage, pay your bills, meet your obligations."
Commissioners on Tuesday voted to make Juneteenth, June 19, a paid county holiday. Their action follows President Joe Biden's signing of the Juneteenth National Independence Day Act, which recognizes the emancipation of many of the last enslaved African Americans by the Union Army in 1865.
"June 19 falls on a Sunday next year, and the county will observe it on Monday, the 20th," Miller said. "I issued a statement out of respect for the commissioners' decision. This speaks to how as the community continues to grow, it becomes more cohesive. That's where the community stands."
Chisolm-Miller joined her fellow commissioners in overseeing construction of The Base, a $32 million multipurpose center built on Bosque Boulevard near Lake Air Drive. Voters approved a bond issue supported by taxes on hotel stays and car rentals to build The Base which is large enough to host sports tournaments, trade shows and conventions. In the coming weeks, it will play host to events related to the Heart O' Texas Fair & Rodeo.
"What an economic driver that is going to be," Chisolm-Miller said. "I'm excited to have been a part in finalizing that development."
She reminded that Tradinghouse Lake, which is in her precinct, has enjoyed upgrades to its camping and boat-launching facilities, paid for primarily with state grants and matching funds from McLennan County.
COVID-19 has hit the county hard, as it did the state, nation and world, but Chisolm-Miller said she has been heartened by local response, including that of commissioners, hospital systems, the Waco-McLennan County Public Health District, Waco Family Medicine, city of Waco and emergency management.
"I think all have risen to the occasion," said Miller, who received timely information as the commissioners' liaison to the health district. Miller said her goal going forward is improving the vaccination rate.
Miller said she knows of no challengers for her Precinct 2 seat.
McLennan County Elections Administrator Jared Goldsmith said Tuesday that deadlines to file for county offices are in a state of flux and likely will remain that way until the Texas Legislature finalizes redistricting.