After years of requests, residents of the Dean Highland neighborhood have a public playground, albeit a part-time one.
The fenced-off playground at Dean Highland Elementary School will be open to the public during evenings and weekends under a new agreement between Waco Independent School District and city of Waco parks officials. The playground will have public hours for the summer, and possibly into next school year, depending on the results of the summer pilot program.
The neighborhood has long been a "park desert," without much green space where neighbors can congregate. Dean Highland Neighborhood Association President Emily Hinojosa said the sight of wrecking balls and bulldozers around the former Hillcrest Baptist Medical Center spurred her and her neighbors to re-form the defunct organization in the spring. Once those conversations started, it became clear the neighborhood still had no place for people to gather.
"Talking about actual neighborhood needs led to the association, not the other way around," Hinojosa said.
For years her neighbors, kids on bikes and police officers used the "health track" that circles the 14-acre Hillcrest site, though they use it less now that parts are blocked off because of the ongoing demolition.
A survey of the association's core membership of about 18 members revealed the desire for a park is at the top of their list for neighborhood improvements. Responses pointed out the elementary school's playground was still fenced off to neighborhood kids, and some specifically asked if the Hillcrest site or area near the Waco Police Department's main station on Pine Avenue could house public green space or a park.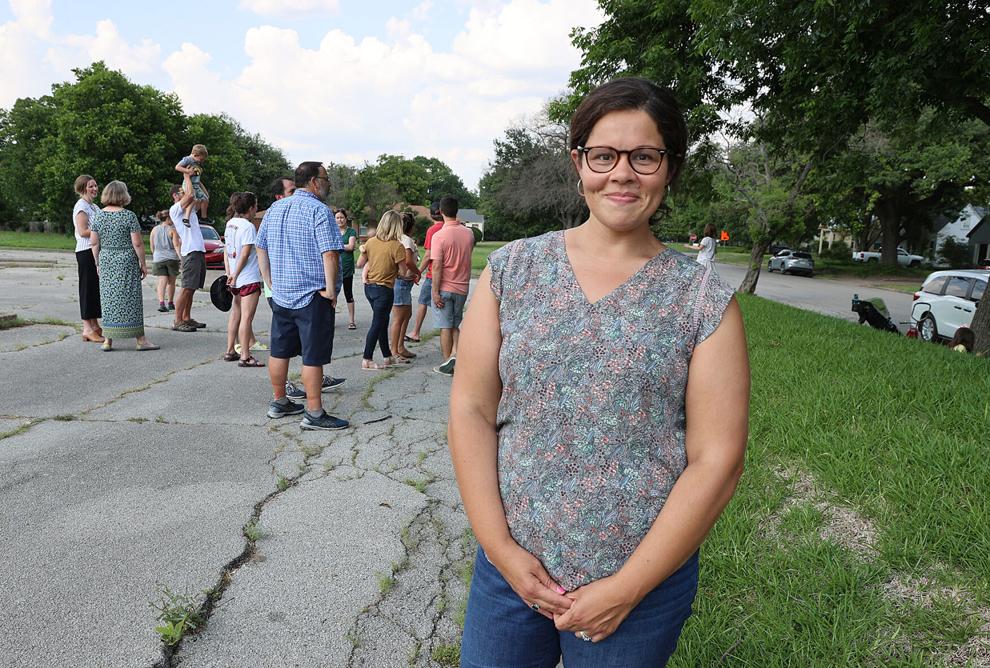 Looking back to Tribune-Herald articles in recent years about more Waco ISD playgrounds being closed to the public, Hinojosa decided to contact Waco ISD's administration and ask if the Dean Highland playground could be opened to the public.
Waco ISD Superintendent Susan Kincannon said the fences around school playgrounds all went up before she joined the district, but in talking to principals at various schools she learned vandalism and trash have been problems in the past. Now, the city parks and recreation department will help maintain the facilities and close them at night to address those issues, she said.
"I want to make sure that the community has access to the schools," Kincannon said. "The schools belong to the community."
Waco ISD Board Vice President Stephanie Korteweg, whose district includes part of the Dean Highland neighborhood, said she knows the agreement will only meet some of her neighbors' needs. The elementary school playground equipment is meant for younger kids, and the playground will still be limited to school use only during the day for the sake of students' safety.
"Families with young kids … anywhere from like 9 a.m. to 3 p.m. is an optimal time to help them get their energy out and go to the park and play," Korteweg said. "This playground that's being utilized by the school during the school hours wouldn't be an optimal time. It doesn't replace the need for a true playground and park."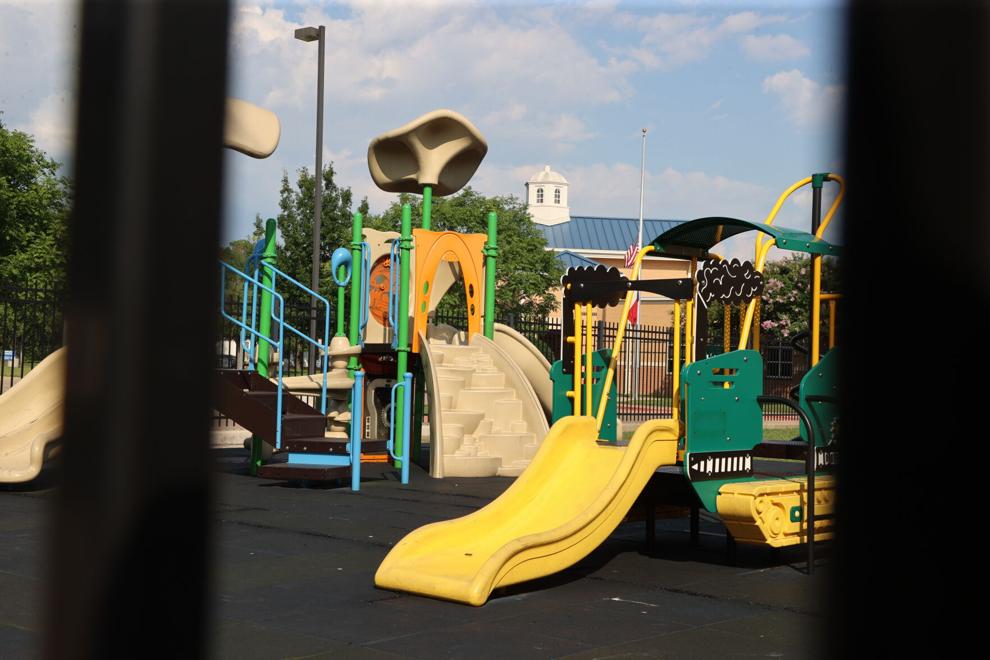 Hinojosa said getting the school playground unlocked was an "easy conversation," but the process of advocating for a neighborhood park, finding the land and funding the construction will be a long-term commitment.
Waco City Council Member Kelly Palmer said when she took over the District 4 seat formerly held by Mayor Dillon Meek, she asked him if there was anything left unfinished from his time on council that she could pick up and carry across the finish line. Dean Highland's lack of a park was high on the list.
"I'm hoping this is kind of a one-two punch," Palmer said. "It's a lot easier to unlock the gate of a park than it is to find the space, develop the land and get playground equipment."
Palmer said the Hillcrest site would be a great location for a park, but the property is still owned by Baylor Scott & White and could be sold to anyone. If a developer buys the property and seeks city funds for a project, that could be an opportunity to strike an agreement to add some kind of public green space to the new development, Palmer said.
"It's already centrally located, and they're on low-traffic streets so families already have easy access to this," she said.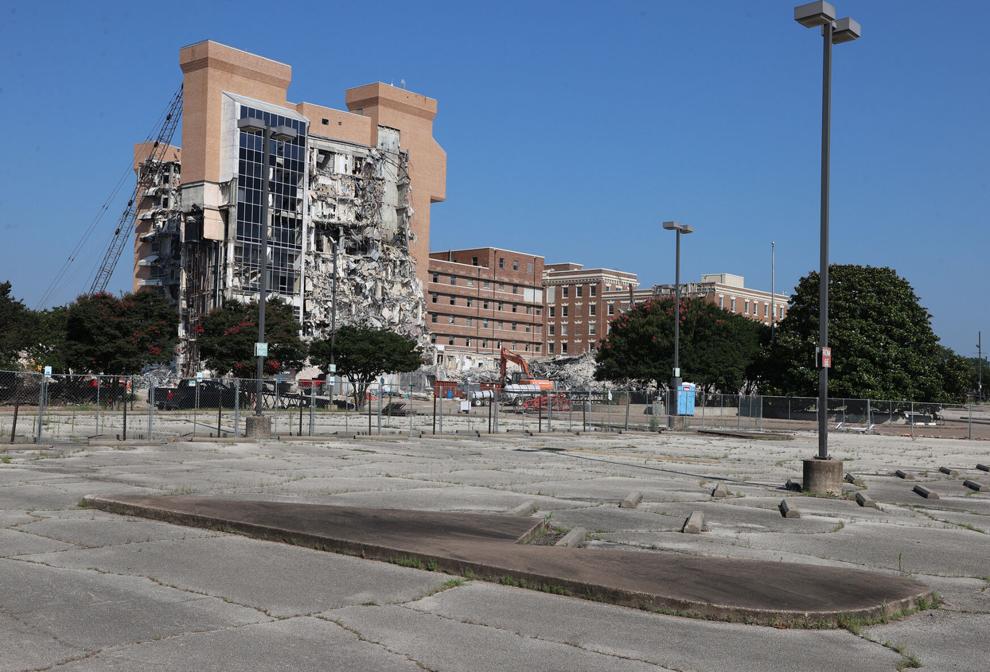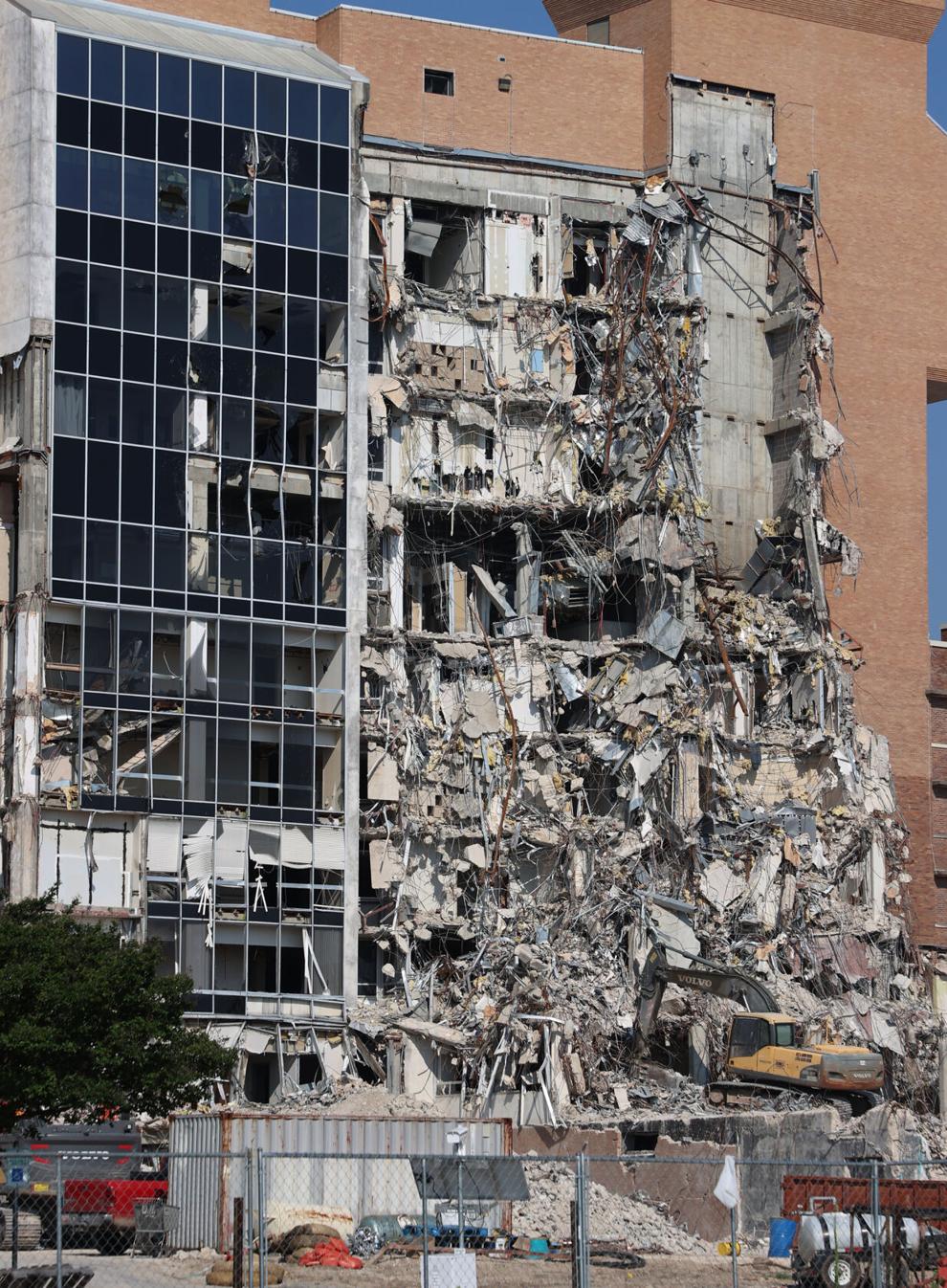 Parks and Recreation Director Jonathan Cook said land acquisition is the most difficult part of any park development.
"You can take a broad stretch of 18th all the way to New Road, bordered by Bosque and going all the way really to Park Lake," Cook said. "We just don't have a lot of neighborhood parks in that area."
The nearest park is Mitchell Park, a 1.8-acre site without amenities beyond some walking trails. Cook said while adding playground equipment to the park is possible, it is considered tiny even by neighborhood park standards.
Cook said a city comprehensive plan from 1958 states the city and school district should work together toward common goals. Throughout the 1960s and 1970s, the city had joint use agreements with Waco ISD for school playgrounds at Crestview Elementary School, G.W. Carver Middle School and Alta Vista Elementary School, among others.
He said there will be an official schedule for public use of the Dean Highland playground by next week.
Hinojosa said the Hillcrest site's proximity to Waco Police Department's main station, plus the city's plans for a community policing program, reminded her of the ongoing Polis Station project in Chicago.
"There's just some great stuff in urban design that you can look at, and police stations are kind of redefining their spaces to be welcoming, to be not a bunker but a place that's a community asset," Hinojosa said.
The Chicago project, designed by the international firm Studio Gang, aims to expand a police station in Chicago into a community center with civic programming space, a gym, tennis and basketball courts and resources including free Wi-Fi and a library. The project aims to build connections between the police and surrounding community, according to the firm's website.
"We've got this police station that is committed to community policing, committed to mental health, and we want to have a place to gather and connect," Hinojosa said. "And if land acquisition is hard, let's at least have this conversation."
Cook said while nothing is set in stone, he is open to conversations about working park space into the Hillcrest site when the land is eventually sold and redeveloped. Opportunities to add parks to developed neighborhoods do not just pop up every day, he said.
"When there are opportunities for available land that come up in established areas or in the core of the city, we're going to look at that and try to seize that opportunity," Cook said.