Fittingly, a gleaming piece of Massey Ferguson farm equipment left its footprint on McLennan County's new Base building, the beast's head-high tires leaving skid marks on the cement outside a main entrance.
The $32 million Base at the Extraco Events Center is hosting its first event, the annual MidTex Farm, Ranch and Garden Show that continues Saturday. Already extra room dividers the county included in its contract have come in handy, allowing crews to quickly convert multiple meeting rooms to a banquet hall where 200 people heard Texas Agriculture Commissioner Sid Miller.
"I'm 18 minutes away from surviving the first day," joked Wes Allison, the Extraco Events Center's President and CEO. "The move in went really well. Everybody was impressed with the beauty of the building, the quality of the space. When it came time to convert small meeting rooms to a big meeting room, we were able to complete the turnover in fewer than 15 minutes."
McLennan County, with taxpayer approval, issued bonds to build The Base, an acronym for what the venue may mean to the community: business, arts, sports and entertainment. The name also recognizes that a World War I military airfield, Rich Field, trained pilots there between 1917 and 1919. The property later became home to the Heart O' Texas Fair & Rodeo.
The county will pay off the bonds using new taxes on hotel stays and car rentals. The complex, with its 80,000-square-foot footprint, is along Bosque Boulevard near Lake Air Drive.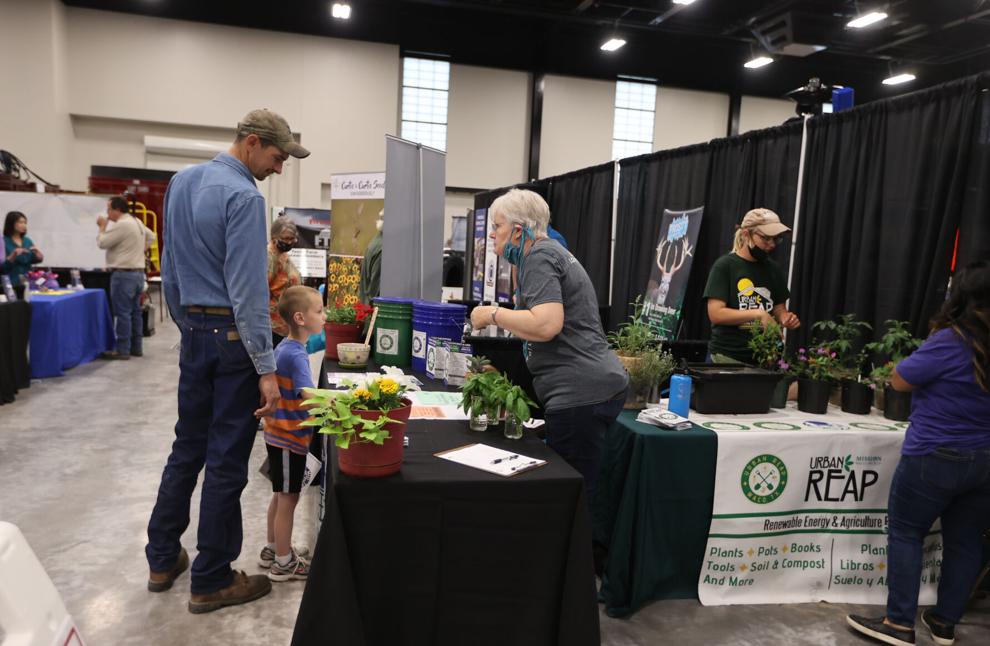 McLennan County commissioners this week approved a payment of $277,792 toward construction costs, leaving about $2.2 million to be covered, county Administrator Dustin Chapman said in an email. Chapman said the total completed to date stands at $30.2 million.
Community leaders continue to ponder how best to introduce The Base to the community, and a formal ceremony may arrive next month, Allison said.
Until then, the MidTex show breaks the ice.
"We've seen a steady group come through the BASE today and expect greater numbers tomorrow," Greater Waco Chamber of Commerce spokesperson Leigh Davis said in an email Friday. "Of course, we think that the BASE is of interest to some of the visitors, since it is new to the community and this is the first show held there.
"However, the more than 45 exhibitors are for sure a huge draw to the attendees. We actually had a waiting list for exhibitors, after we sold out of booth space. And the classes available created a lot of buzz."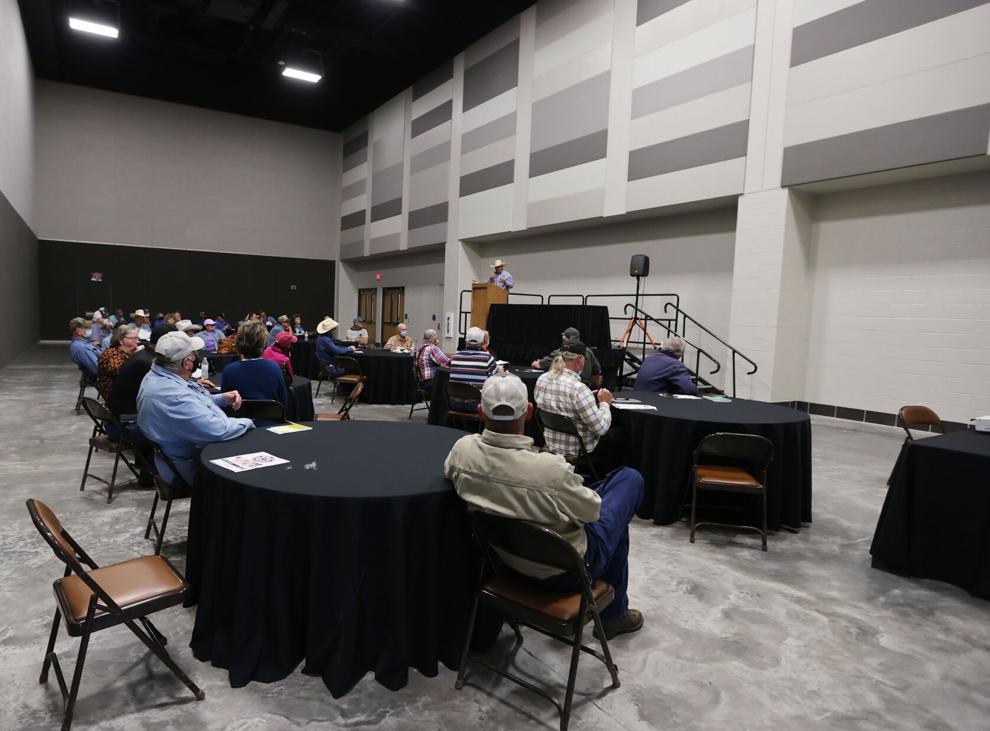 The show showcases the latest farm and ranch equipment and supplies and features exhibitors including Allen Samuels Dodge Chrysler Jeep Ram Fiat, Cen-Tex Roof Systems, Equipment Depot, Kelly Realtors, Lone Star Truck Group, Morton Buildings, Bar None Country Store and Line-X of Waco, among others.
Visitors may purchase saddles, western artwork, western apparel and caps with political slogans at the Appaloosa Trading Post display.
The Base is equipped to host sports tournaments, trade shows, banquets, concerts and conventions. County officials have said it will function to complement the Waco Convention Center, not to compete with it.
The rental rate is $5,000 per day for the entire facility.
Allison said The Base will not turn a profit in the near term.
"Fixed costs between now and the end of the fiscal year are estimated to hit $600,000 to $700,000," he said.
The costs include building and grounds maintenance, heating and cooling costs and trash collection.
"Event costs should be variable, hard to judge at this time," Allison said. "This year won't be representative of years going forward. We won't be fully booked."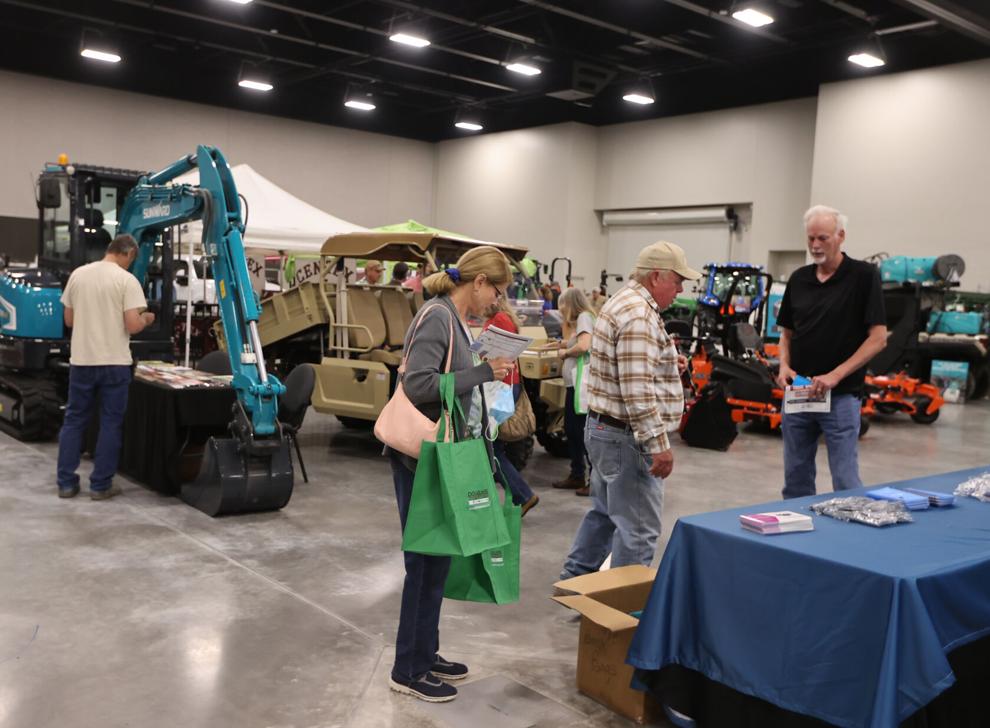 Allison said The Base probably will be occupied only 25% of the time in its inaugural year, meaning it will not carry its own weight. But he said property taxes will not be tapped to cover losses. Tax revenue generated from hotel stays and car rentals possibly could serve that purpose if earmarked "for marketing and event procurement."
"The same thing happened in 2002, when our show pavilion opened. We operated at a loss a couple years. It was almost 36 months before we had any real profit," Allison said. "We as a management company operating this facility since 1953 are prepared to do what is necessary. The county, the city of Waco and the Waco school district partnered on this because we thought it was the right thing to do for the community and the company."
Allison technically serves as president of Heart O' Texas Fair Inc., a nonprofit that oversees daily operations with input from an advisory board.
Construction of The Base is part of a larger endeavor involving several land swaps, the goals including replacement of Paul Tyson Field near Waco High School, and a reconfiguration of the Lake Air Little League complex.