Passersby not looking too closely could be forgiven for thinking the 25th Street Theatre was never torn down.
Construction on Waco's homage to the 1945 movie house leveled two years ago is slated to wrap up in November. The city will then spend a few months putting on the final touches to get the two new buildings on the site ready to serve as a new Fire Station No. 6 and a new fire administration building.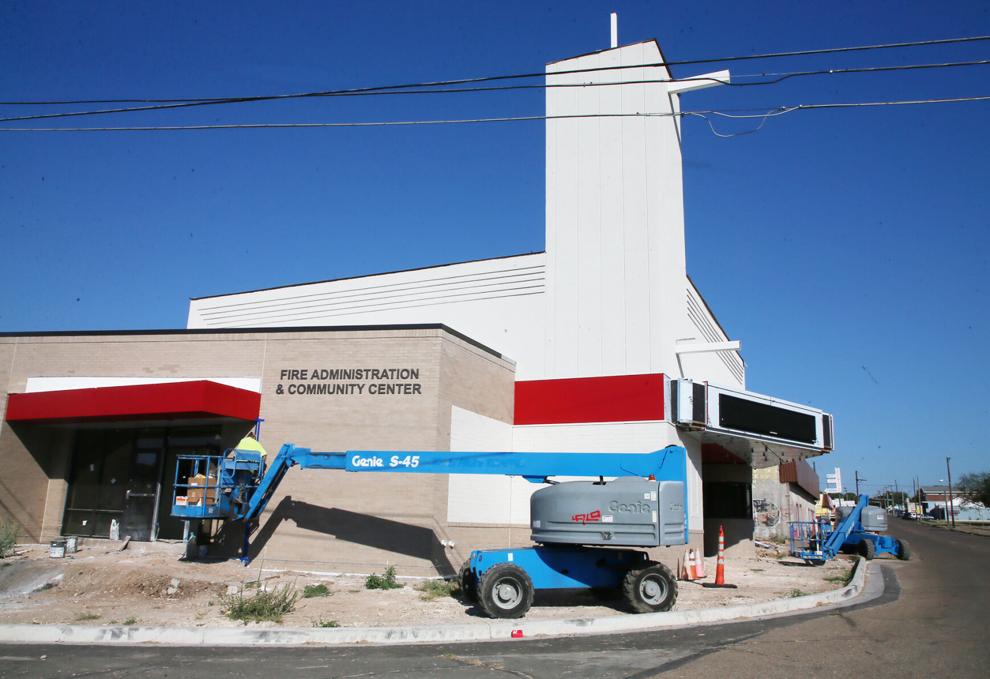 In addition to the new facilities, Station No. 6 firefighters will be getting a new truck, probably in January, Waco Fire Chief Gregory Summers said.
"Firefighters like new things. They are excited about getting a new firetruck, and I guarantee they probably spend more time drving by here than we do," Summers said of the construction site.
The city bought the theater property in hopes of repurposing the existing building, but found it was too deteriorated to be rehabbed. The theater was top of the line when it opened, with air-conditioning, then a relative novelty, 780 seats and a wide screen, and it became a staple of the neighborhood. It closed in 1982 before becoming a nightclub for several years. The building had been unoccupied since the early 1990s and was marked as unsafe for occupancy by the city in 2001.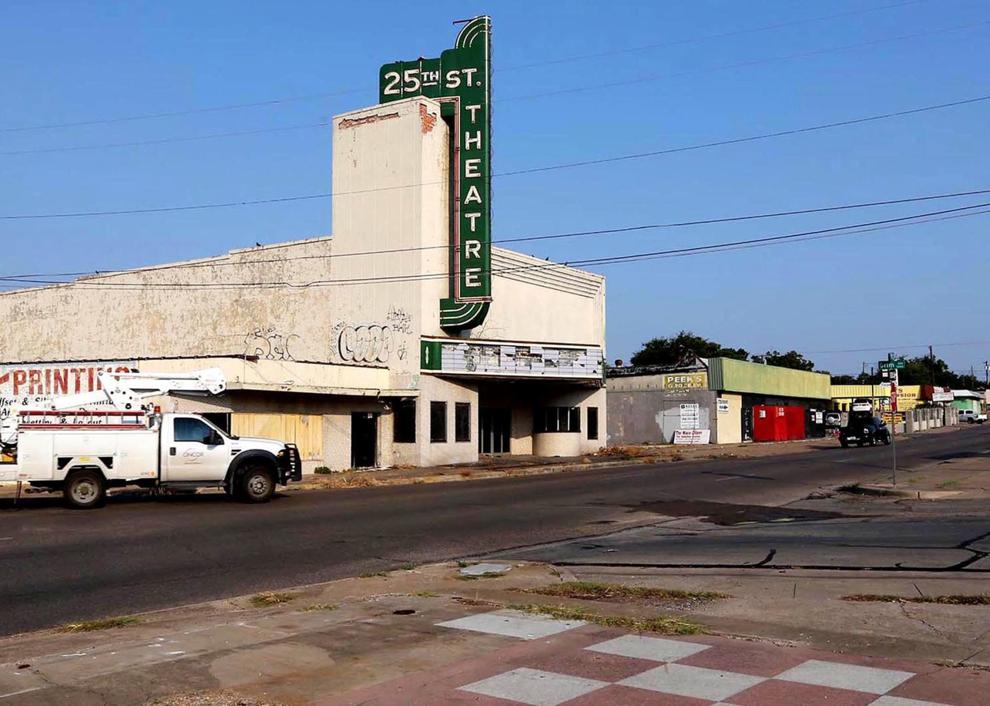 In addition to the design of the fire administration building facing 25th Street at Grimm Avenue reflecting the design of the theater that stood in about the same spot, the administration building will have a community room resembling the theater's lobby.
The current Station No. 6 at 2800 Bosque Blvd. is among the city's busiest, Summers said. The current station also is among the city's smallest and oldest, built in 1940, even before the 25th Street Theatre. The only fire facility that has served the city longer is the Central Fire Station, 1016 Columbus Ave., which holds fire administration offices but no longer houses on-duty firefighters.
"If you look at the current administration building it was built in 1932," Summers said. "If you look at the current fire Station Six, it was built in like 1940, one bay, it's a smaller fire station. This (new) facility, both the fire station and the administration building, is going to give us new amenities, a more modern facility and more room for the firefighters."
Summers said he does not know the city's plans for the Central Fire Station after the move.
Firetrucks will access the new station from Grimm Avenue, and the move is not expected to hurt response times, he said.
"You look at where we are located now, Station No. 6, and our goal is to get somewhere under 360 seconds, which is six minutes. We've accomplished that," Summers said. "Our other goal is to get at least 15 people out on a scene within eight minutes 90% of the time in the core of the city, and we do that, so moving to this fire station … won't affect our call times. Matter of fact, it might improve them."
Station No. 6 averages seven to 10 calls per day, he said.
"It might not sound like a whole lot but just think about those types of calls and how much time they can be on those particular types of calls," Summers said.
The location is also ideal when it comes to integrating the department into the neighborhood.
"It's an opportunity to be in a residential area where we will be able to visit with citizens and they can visit with us as well," he said.
The city approved a $4.6 million contract mid-last year with CWA Construction Inc. to build the new facilities, less than initial projections for a $5.2 million price tag.
The work has progressed well, despite challenges that have slowed the project at times, city facilities project manager Derrick Oltmann said.
"Shortages, especially lately, have been very tough, for labor, for supply, for construction materials," Oltmann said. "They have had a big impact for a while but our team is pretty good at adapting to those changes and seeing it done."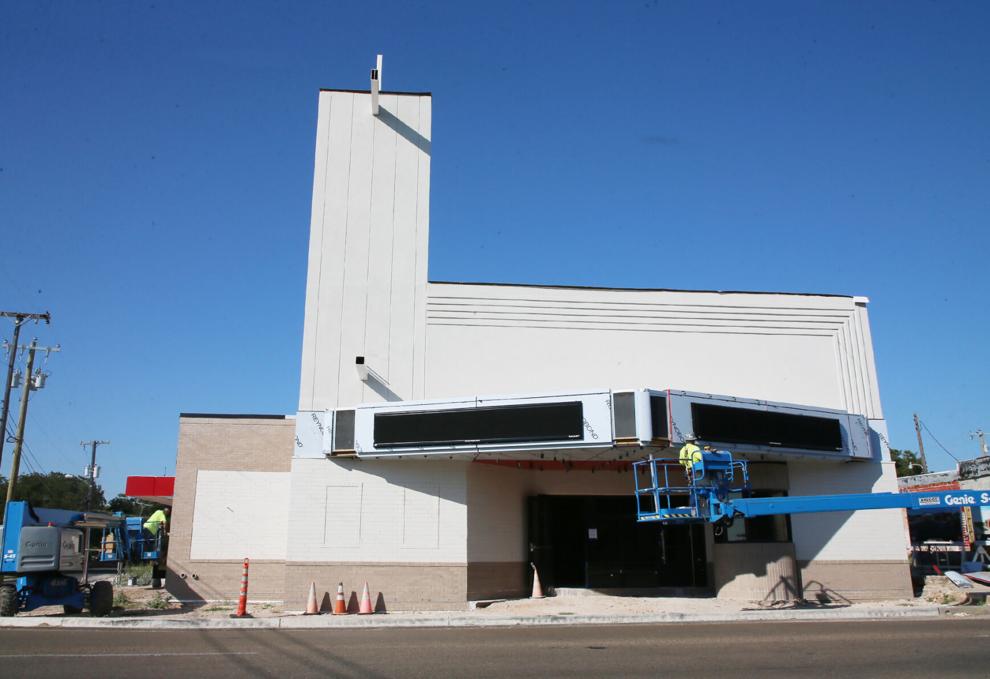 February's deep freeze also complicated the project, he said.
A move-in date has not yet been set.
"Construction will be complete mid-November," Oltmann said. "That is when they are anticipating turning over the keys to us, but just because they turn the building over to us it doesn't mean it is opened right away. There is still work that has to go into it that the city has to do."
The city will make sure the new station and offices are up and running with information technology and other equipment needed to ensure there are no interruptions in fire service during the move.
"The department can't just say we are not going to respond to calls because we have to move buildings. That is just not acceptable," Oltmann said. "It has to be a well coordinated move."