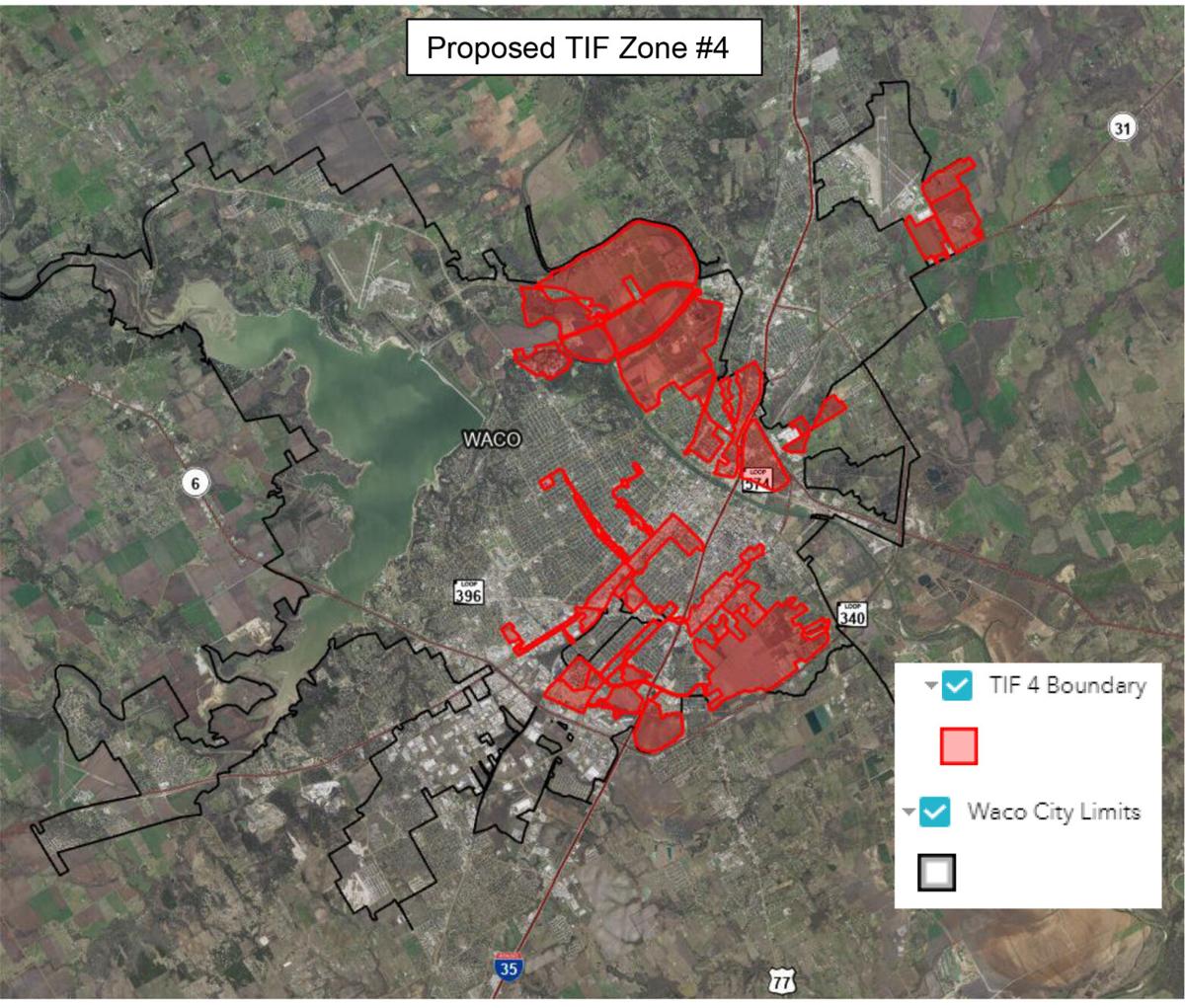 A new Tax Increment Financing zone covering large swaths of the city, locking in options for a chunk of property tax revenue, could be implemented by next year, City Manager Bradley Ford told the Waco City Council on Tuesday.
The proposed TIF zone would include parts of East Waco, a large section of South Waco extending to Loop 340, the La Salle Avenue corridor, the 25th Street corridor, Colcord Avenue near 15th Street and tracts along both sides of Interstate 35. Ford said the city will soon have an interactive map of the zone on its website, and a public hearing could be held next month.
"Waco has several under-utilized blighted commercial corridors just outside of downtown," Ford said. "These corridors haven't made significant progress even as … Waco has experienced an economic boom. You'd think those changes would occur, but they definitely just haven't."
He said residents should use Google Street View to examine areas that would be pulled into the new TIF, including the in-development Cottonwood Creek Market; the former Floyd Casey Stadium site currently owned by the city and slated for a residential, multi-use development; the Central Freight property that recently sold to developers; a former Oak Farms milk plant in East Waco; and the former Hillcrest Baptist Medical Center, which has been undergoing demolition.
"I don't think the council will be surprised, but perhaps the public will," Ford said. "There's deteriorating, vacant structures each time Google has driven by. My point being, these corridors aren't going to fix themselves, and the city team and council feel intervention is necessary."
A staff presentation introduced the TIF zone proposal two weeks ago.
Property tax revenue collected on value added after a TIF zone is created goes into the TIF zone's fund, which is limited to use in the zone. A board recommends or advises against giving TIF funds to incoming businesses that apply in exchange for including public improvements needed for new construction.
Ford said the existing downtown TIF zone, the city's most active, has drawn $180 million in capital investment over the last two years.
Council Member Kelly Palmer said she appreciates that the proposed TIF zone would include a lot of historic communities of color in the city core, and she wants local nonprofits and startups to have some kind of role in redevelopment.
Waco Mayor Dillon Meek said the proposed TIF zone is "a long time coming" and a "monumental step" for the city.
"I, driving down these corridors, would recognize that but for something, some market intervention, the structural integrity of many of these buildings along these commercial corridors will continue to dilapidate into a state of complete disrepair that will get us into bad shape," Meek said.
Redistricting input
Also Tuesday, redistricting consultant Mike Morrison, a former Waco mayor, told the council its typical public-input process for redistricting would be a challenge this time because of delays in census data caused by the pandemic. Morrison said he usually recommends cities use a citizen review committee to make sure changes to city council districts are in residents' best interests.
"I did not not recommended it, but I didn't recommend it this time because of the time frame we find ourselves in," Morrison said.
That process would require the city council to select people to serve on the committee, post a special council meeting by Friday and schedule two or three committee meetings before the committee makes recommendations to the council.
"Just like you, just like me, they're going to need a couple of weeks to digest that information," Morrison said.
City Attorney Jennifer Richie said when the city underwent redistricting in 2011, each council member appointed two members and the mayor appointed two members and a chairperson for a total of 13 members. Council District 2 is currently without a council representative, meaning the rest of the council would have to choose representatives for that district.