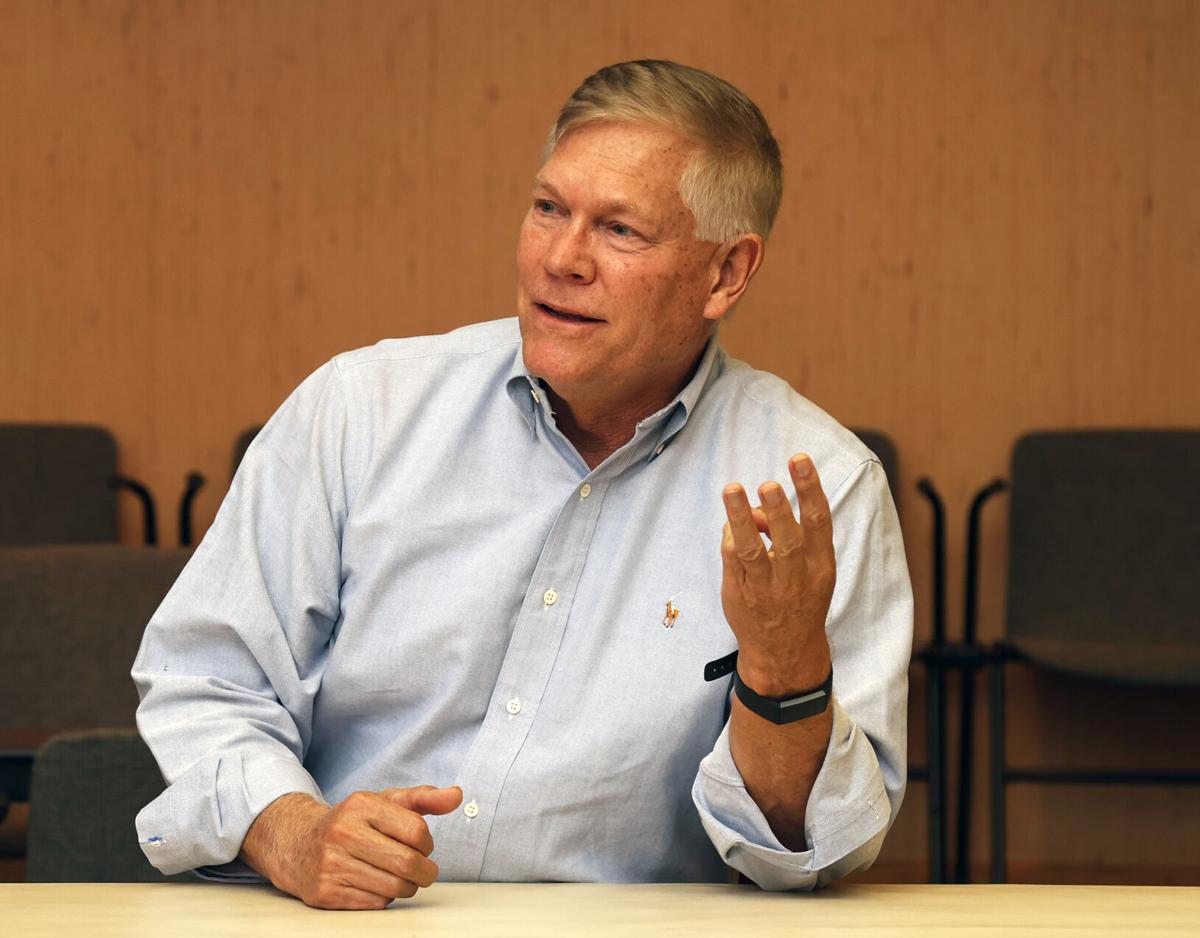 A string of Facebook posts from Waco's Congressman-elect Pete Sessions proclaim there are "thousands of pages of evidence" to support claims that the presidential election was fraudulent, but Sessions walked back those assertions a bit in an interview Monday.
Still, Sessions insists there are questions about the election that still need answers.
"As you know, there is a bit of controversy with the elections in his country," Sessions said. "That comes from evidence and anecdotal evidence that have raised issues that will need to be handled by the courts. And until this is resolved, I think it is going to be something that we really don't know the answer to.
"It is just a process. I don't think my race has been certified, either. But anytime something is called into question, it is proper to wait for an answer, and that is what is happening," Sessions said.
But in social media posts this month, Sessions has been adamant that he believes, like President Trump, that there was fraud involved in the election process and that the matter should be resolved in the courts.
"This election was conducted fraudulently," he wrote Nov. 19. "We have the evidence and will prove the case."
Trump's efforts to stave off his defeat have been rejected by the courts and met with mixed reactions from fellow Republicans with just three weeks to go until the Electoral College meets to certify Joe Biden's presumed victory.
Michigan's Board of State Canvassers on Monday certified Biden's win for that state, assuring him Michigan's 16 electoral votes. Trump and others had asked the bipartisan board to block the vote to allow for a ballot audit in heavily Democratic Wayne County, where Trump has claimed he was the victim of fraud.
On Sunday, Sessions posted a story on his Facebook page from the right-wing One America News Network "on the fact that an Antifa radical programs software for Dominion," manufacturer of election machines in Michigan. "Stop the Steal," Sessions' post urges.
The fact-checking site Snopes.com has rated as "unproven" the right-wing media claims that Eric Coomer, an official at Dominion Voting Systems, "bragged about rigging the 2020 election in an antifa conference call."
In another post, Sessions opines that "in case you were wondering, Joe Biden is not the president-elect."
The status of "president-elect" is not in the U.S. Constitution but is commonly used to describe the winner of a presidential contest even before the Electoral College meets, according to a Nov. 16 article the Tampa Bay Times. Trump referred to himself as president-elect a day after the media declared him the winner in November 2016.
Another Sessions post promises that the "rule of law will prevail."
"There are a number of circumstances in states that have been, I believe, accurately reported that call a number of issues into question," Sessions said Monday. "There were 120,000 votes that were for no other candidate except for Vice President Biden. That is circumstantial evidence, where they are all marked the same way with the same pen, and all delivered at the same time. That is very much something that should be called into question. That was in Michigan.
"I just think that there are questions that should be answered and there is a time when questions are properly done and this is the time to do it," Sessions said.
Sessions was apparently referring to a Nov. 4 tweet from Texas conservative commentator and former Sessions spokesman Matt Mackowiack. The tweet cast suspicion on a vote update in which Biden apparently won all of the newly reported votes. Mackowiack soon deleted the tweet, noting that it resulted from a typo by an election information news source, according to the Detroit Free Press.
Sessions, 65, served 11 terms in Congress representing the Dallas area before his defeat two years ago. He moved to Waco and defeated Democrat Rick Kennedy to win the District 17 seat being vacated by the retiring Bill Flores.
Sessions said Monday that he thinks the transition from Trump to Biden should begin but stopped short of saying that Trump's team should be more cooperative with Biden and his team.
"I think any transition should begin," Sessions said, speaking before the news that the General Services Administration acknowledged Biden's win and began an official transition.
"It is only appropriate," Sessions said. "Part of the transition process is security teams from both sides. They should meet together on a day-to-day basis, assessing threats against the country and those types of activities. Those are things that should be done and should be continued. There are things he should do.
"But the vice president is not a security professional. He needs to have his security professionals in those day-to-day meetings. I think it should be done, but I take office on Jan. 4."
The Associated Press contributed to this report.