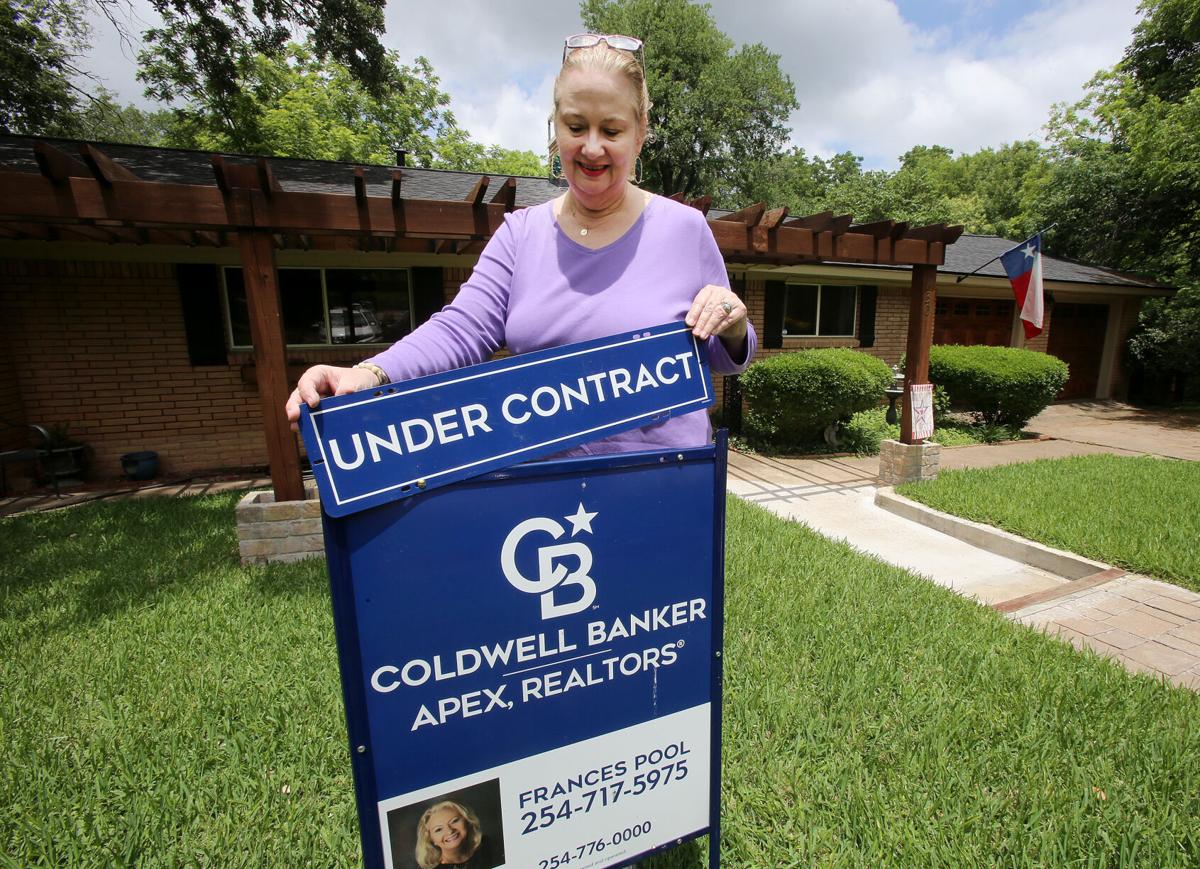 Developer Austin Brock knows the housing market is tight and that homes are selling quickly at record prices.
However, he wasn't prepared when he opened his home appraisal notice and learned the appraisal on his new home had gone up more than 50%.
The first appraisal on his 4,267-square-foot home off John Nors Road in West came in last year around $500,000, he said. This year, his appraisal climbed to $796,000, with his taxes going from around $6,000 a year to $12,000, he said.
The appraisal on the 2.9-acre lot in the Bold Springs Addition on which his home was built went from $50,000 to $86,000 in one year, Brock said.
Like many home and business owners suffering sticker shock from appraisal notices, Brock has hired a firm, Property Tax Help, to assist him in protesting his appraisal.
"I thought it would be easier and cheaper in West," Brock said. "That's why I live out here. But good lord. I guess the appraisal district is just taking advantage of the growth. There is such a demand for homes and they are not available. I guess the demand is driving up the prices, which is driving up appraisals.
"But a lot of people aren't going to be able to keep their homes. If you are retired and have been paying $5,000 in taxes and all of a sudden you have to come up with $10,000, that is a kick in the wallet," Brock said.
Overall, according to McLennan County Appraisal District figures, the taxable values of homes in McLennan County increased by an average of 6% this year. That compares to a 6.5% increase last year, 4.7% increase in 2019 and an 11.9% increase in 2018.
Appraisals on commercial properties are up about 7% this year, Chief Appraiser Joe Don Bobbitt said.
Appraisal figures show the average taxable value of homes in McLennan County went from $157,720 last year to $165,092 in 2021. The average taxable value of a home in Waco this year is $170,413, up from $155,589 last year, while the average Woodway residence went from $287,205 to $309,517 this year, according to MCAD figures. In Hewitt, the average taxable value of homes is $175,972, up from $162,990.
Average values in the Midway school district increased from $234,426 last year to $245,607 this year, while Waco ISD residents saw an average home valued at $117,411 increase to $130,062.
Residents in the McGregor school district, which was flagged by the State Comptroller's Office for unusually low appraisals, saw an average home taxable value increase from $123,813 to $139,652.
The appraisal district draws increasingly hostile fire from taxpayers, bolstered by social media sites like the 4,200-member MCAD Property Tax Accountability group on Facebook. Bobbitt, an Army combat veteran, gets that. However, he explains that the MCAD is required to appraise homes as close as possible to fair market value and the housing market drives much of the appraisal process.
In the current statewide environment, the demand for quality housing by far is exceeding supply, said Frances Pool, a real estate agent at Coldwell Banker Apex Realtors. She said homes are staying on the market in Waco an average of five days. Buyers are competing with dozens of others and paying 10% to 20% more than the listing price, she said.
"The current market is very unique," Pool said. "I try to price houses fairly, but I expect to get over asking price. That old adage of you can price it and bring it down is totally wrong now. You price it fairly and you sell it quickly and you get over asking because you get a lot of lookers. If you price your house right, you don't have to go down."
Pool said many new buyers are out-of-state residents accustomed to paying exorbitant prices elsewhere and who want to take advantage of all Texas has to offer.
"We deal with a lot of people who want to come to Texas," she said. "There is no income tax, we have a pretty good quality of life and we are getting more jobs here. The market here is like this in Dallas and Austin times 10. And there are also people coming here because they like the conservative politics."
Bobbitt said the increased valuations prompted about 12,000 homeowners to file appraisal protests, with a flurry of claims coming in just before Monday's filing deadline. That compares to 11,000 protests filed last year, but that total also included appeals on commercial properties, Bobbitt said.
The deadline to appeal appraisals for most commercial properties is June 2.
Appeal hearings before the Appraisal Review Board started on Thursday and will continue through July 16. Unlike last year during the peak of the pandemic, some hearings this year will be conducted in person, but many are still being handled via videoconference or teleconference.
Pat Musgrave, owner of Property Tax Help, declined to say how many clients he has lined up this year, but he intimated that this is a busy time for his company.
"My clients use some really colorful language," he said. "They can barely talk to me about it. We have to talk some of them down from the cliff. But in the end, we are trying to help our clients come up with a good value, something that is based on reason, to get it reduced."
Musgrave said it is important for taxpayers to realize that MCAD performs a "mass approach" to appraisals but that each property "stands on its own."
"The appraisal district has a monumental job to do in appraising that many parcels, and there is bound to be mistakes. I make mistakes. We all make mistakes," Musgrave said. "It's a bell curve distribution for the most part. Some are going to come out way too high and some are going to be way too low. There are standards of deviation in the bell curve, but there are always people who should complain and I think everybody should review at some level what is happening on their own property. The story to us, really, is that we have a lot of respect for the appraisal district and the task that they have."
Not everyone has the same level of respect for MCAD. Charlie Finley, 64, of China Spring, is an active contributor to the taxpayers' Facebook group. He is a real estate broker and an oil and gas land man who is protesting his appraisal for the third time and said he tries to assist others with the process or correct misconceptions he sees on the Facebook page.
"It is very unfortunate that we as property owners have to spend so much time and effort to defend the value of our ownership," Finley said. "That is what is so discouraging and troublesome right now. Not everyone has the time, energy and knowledge to prepare an adequate defense of their property in their determination of their values.
"And how they are treated by the ARB ... You couldn't write a dime-story novel to rival what goes on in there. People shouldn't be treated with such disrespect," Finley said.
Average home appraisals
| Field 1 | 2020 taxable value | 2021 taxable value | % increase |
| --- | --- | --- | --- |
| McLennan County | $154,710 | $167,126 | 8.03% |
| Bellmead | $92,051 | $101,197 | 9.94% |
| Hewitt | $162,895 | $175,865 | 7.96% |
| Lacy Lakeview | $122,448 | $132,977 | 8.60% |
| McGregor | $130,236 | $143,638 | 10.29% |
| Waco | $164,830 | $178,436 | 8.25% |
| West | $155,589 | $170,413 | 9.53% |
| Woodway | $287,205 | $309,517 | 7.77% |
| China Spring ISD | $235,973 | $253,881 | 7.59% |
| Connally ISD | $133,309 | $147,085 | 10.33% |
| La Vega ISD | $79,228 | $90,127 | 13.76% |
| Midway ISD | $234,281 | $254,501 | 8.63% |
| Waco ISD | $117,440 | $130,089 | 10.77% |