The Waco Housing Authority is trying to reach tenants who are behind on rent before a federal eviction moratorium expires end of the month, but relatively few have applied for available CARES Act rent relief.
The pandemic-related moratorium by the U.S. Centers for Disease Control expires June 30. Until then, the housing authority is urging low-income tenants in public and Section 8 housing who have fallen behind on rent to apply.
But housing authorities that accepted CARES Act funding, including Waco's, are not allowed to apply for their tenants, members of the housing authority commission learned at a meeting Monday.
Commission member Malcolm Duncan said he didn't understand why Section 8 landlords can apply for their residents, but the housing authority can't do the same for its tenants.
"I think that would make a big difference," Duncan said.
"It would be a lot easier, frankly," Waco Housing Authority Director Milet Hopping responded during a Zoom meeting. "At first, there was the intention that if you were living in public housing you couldn't even apply, so I'm just real thrilled that wasn't [the case.]"
The U.S. Department of Housing and Urban Development's Section 8 voucher program helps low-income families pay their rent to private landlords who agree to participate in the federal program. The housing authority administers the Section 8 voucher program locally and also serves as the landlord for public housing complexes it owns in Waco.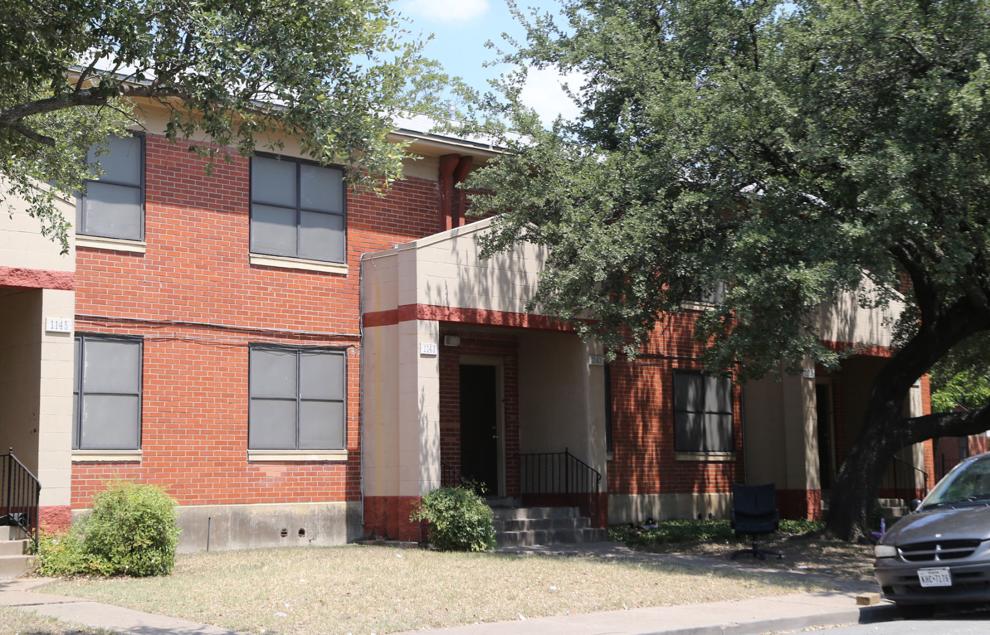 Hopping said property managers can't evict tenants who have submitted an application by the deadline, even if they haven't yet paid what they owe. The housing authority used $25,000 in CARES Act funding to hire Austin-based Workforce Partners Management Group to send professional "navigators" to come to each public housing properties and help people apply.
"We've had a significant number of people who did not know how to apply, did not understand the language, didn't know what an 'attestation' was," Hopping said. "That's why we found it was more important to have at least four professionals there to set them down and work through it."
Of the 190 people the authority contacted and told to contact Workforce Partners Management Group for help, 89 made appointments to get CARES Act funding and 57 had "other issues besides rent owed," Hopping said. Of those contacted, 32 have not yet applied, but 33 people attended sessions at the Estella Maxey and Kate Ross computer labs. The housing authority has only received two checks from the federal program.
Some Section 8 tenants attended the sessions as well, but only 10 have applied for assistance, out of some 2,600 McLennan County households that have Section 8 vouchers.
Hopping said landlords of Section 8 properties can fill out the applications themselves, but none have done so yet.
She said tenants who were behind on rent were notified by phone, email and mail that help would be available, then sent follow-up messages on the day of the events. Tenants in Section 8 housing who gave contact information to the housing authority also received phone calls, as did Section 8 landlords.
"We do have a bunch of other appointments set up, or they did, for next week," Hopping said.
In an interview following the meeting, Hopping said the housing authority has no way of knowing who in Section 8 housing is falling behind on rent until evictions resume and the housing authority gets notified by the court.
"It's a whole different ballgame with Section 8," she said.
More than 1 million Texan households, or 16% of renters, were behind on their rent as of May, according to a report from the Center for Budget and Policy Priorities.
The housing authority has held three sessions at public housing complexes and plans to hold two sessions a week until June 30.
Hopping said there is one other avenue for assistance. Allied Orion, the property management group involved with the renovation and eventual conversion of South Terrace Apartments from public housing to Section 8 housing, could step in and apply on tenants' behalf, she said.