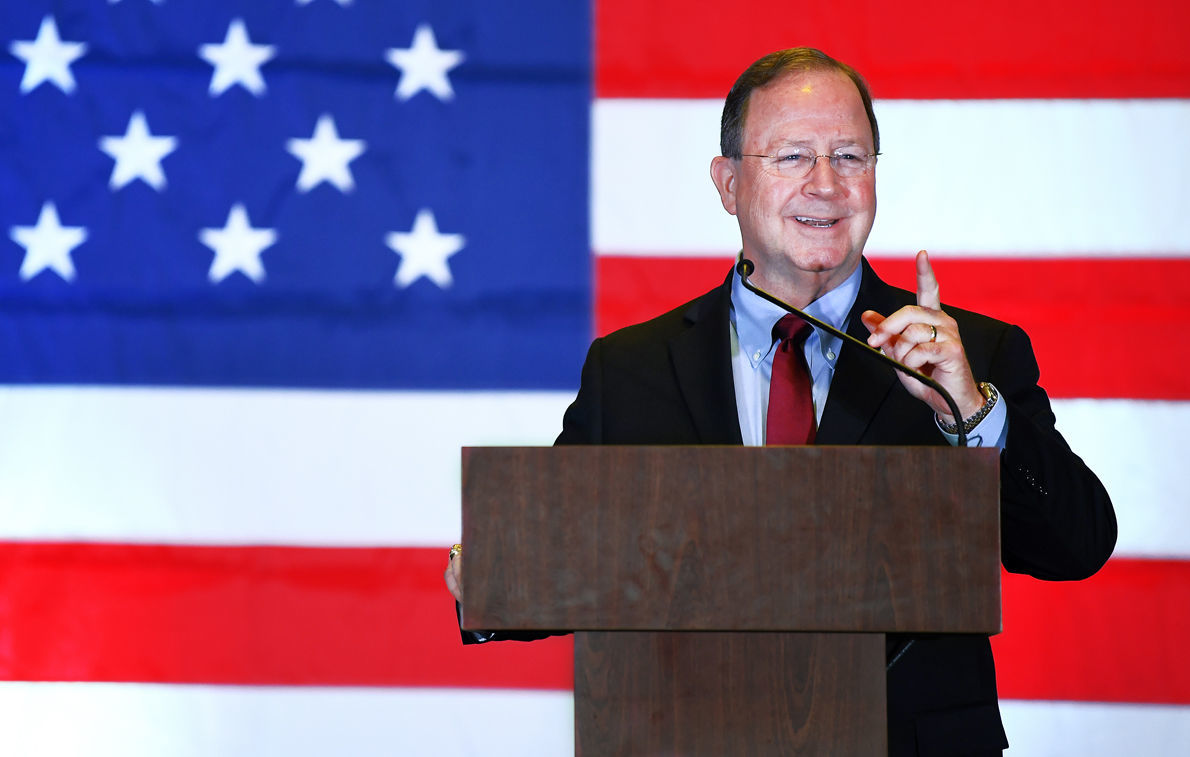 Bill Flores did not go out of his way to participate in a coronavirus vaccine trial because he is a congressman, but he did get an interesting look from a lab worker when he revealed his occupation.
Flores, who is retiring next month after representing District 17 for five terms, said he wanted to be part of the historic vaccine trial to send a message to Central Texas, the state and the nation.
"There were two reasons I did it," Flores said. "I trust our science, I trust our FDA, our regulatory agencies, and also, I didn't like the way the process had been politicized. I wanted to instill confidence in our constituents that our pharmaceutical processes are safe and effective."
Flores said he started researching the vaccine process this summer and tried several times to sign up for trials at the Moderna lab in Houston. He did not hear back from the lab for a couple of months. So he kept trying. He finally was accepted in October as one of 30,000 participants in the Moderna study after the pharmaceutical company expanded the trials to people older than 60.
Flores, 66, said he thinks he is the only member of Congress to participate in a COVID-19 vaccine trial. He got his first injection Oct. 9, followed by another in mid-November. The trials are a double-blind study, where neither the lab nor the participants know who is getting the real vaccine or a placebo.
Based on his reaction to the second shot, Flores said he thinks he was given the real vaccine. He experienced chills, muscle aches, headaches and fatigue for a couple of days, symptoms reported by other trial participants.
"I'll be part of this test for two years and have to go back every few weeks to have blood work done and to measure antibodies and see how my body reacted," Flores said. "It's a two-year gig. I have to keep a detailed diary about how I am feeling, so it's pretty involved.
"The two big questions we have, we are pretty sure it is safe and pretty sure it is 94.5% effective based on results. But what we don't know is how long does it last and, second, is if you have the vaccine and get exposed to the virus, can you infect other people?"
Flores said he expects a flurry of protests from people opposed to vaccinations in general.
"I would urge every person in Central Texas to get vaccinated as soon as the vaccine is available," Flores said. "It is not being made available until it is safe and effective and I encourage everyone to get it. That is the only thing that will allow America to get back to normal."
While acknowledging that President Donald Trump's tenure was filled with "challenges," Flores said he thinks Trump deserves credit for hastening the development of COVID-19 vaccines by up to 50 percent or more under Project Warp Speed. Flores credited Trump with not placing undue pressure on companies to release the vaccine before his re-election bid, urging the release only after it was determined safe and effective.
At least five vaccine candidates now are being studied here in large-scale Phase 3 trials, according to the U.S. Centers for Disease Control and Prevention. Moderna is one of two companies that has submitted results from its large-scale trial seeking emergency use authorization for its vaccine from the U.S. Food and Drug Administration. Pfizer's vaccine has received emergency authorization in the United Kingdom and was the first submitted for approval in the United States.