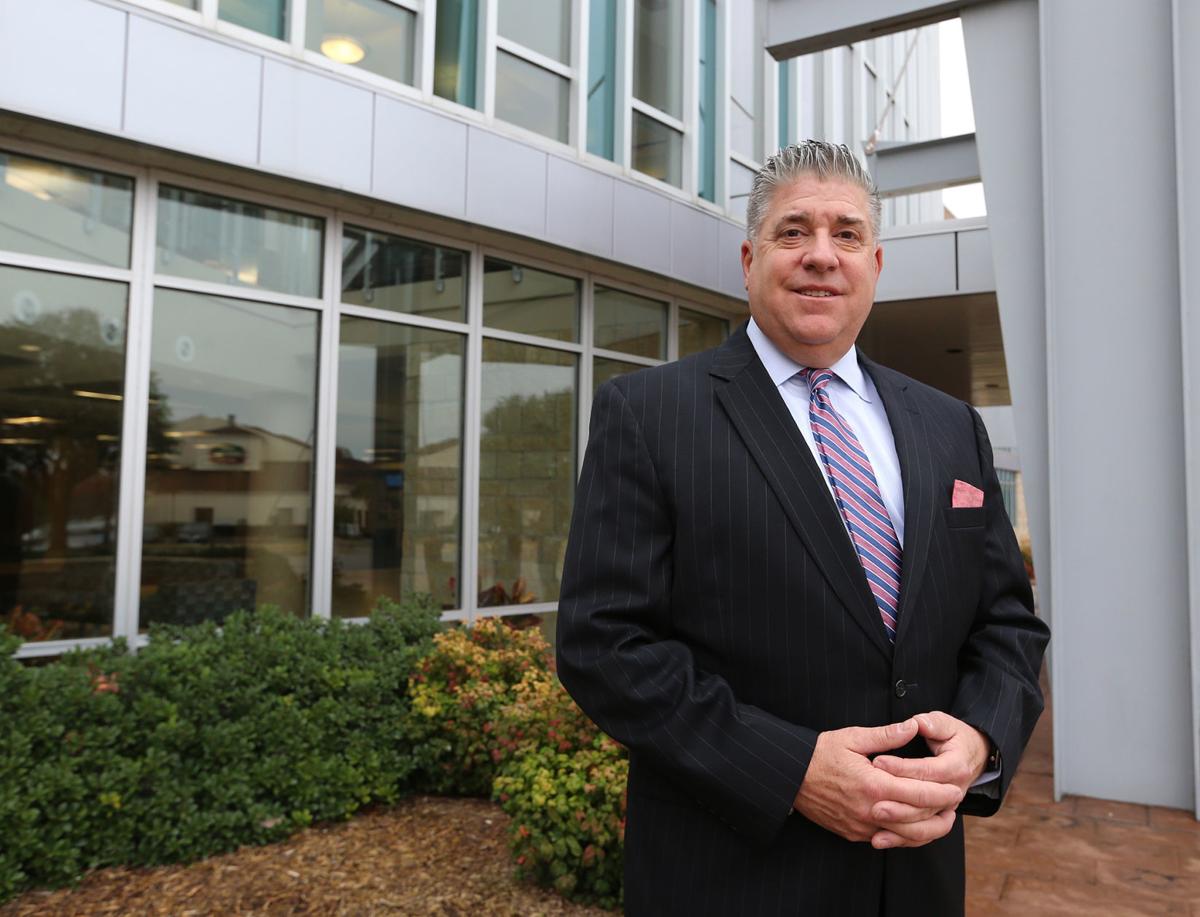 An attorney who investigated complaints against former Waco Convention Center and Waco Convention and Visitors Bureau Director Todd Bertka recommended he be replaced after finding he exhibited "substandard judgment," violated city purchasing guidelines and created poor department morale, city records show.
After one of Bertka's employees filed a complaint with the Waco City Manager's Office on Dec. 10, the city hired Melissa Cranford, a senior attorney with the Messer, Fort and McDonald law firm who specializes in labor and employment law, to investigate the allegations.
While Cranford did not find information to sustain allegations that Bertka created a hostile work environment or retaliated against the complaining employee, she found that Bertka violated purchasing protocols, used poor judgment, alienated staff and received inappropriate hotel discounts.
Bertka's resignation was effective Feb. 15, but he will continue to be paid his salary and remain in a "special assignments capacity" with the city manager's office until March 17. Bertka is paid $150,380 a year.
Bertka, who worked for the city two years, declined comment when asked Wednesday about his resignation. Waco City Manager Bradley Ford also declined to discuss Bertka's resignation, saying only that he will be looking for a replacement.
"My experience with the Waco Convention Center and Visitors Bureau, Hospitality and Community partners, City staff and City Council have been completely rewarding and has helped to shape my career path," Bertka wrote in the resignation letter. "I am extremely proud of the many accomplishments our team has achieved in these two years. And I thank you for the leadership and guidance you have provided me during this time as well."
While city officials declined to discuss Bertka's abrupt resignation, the Tribune-Herald obtained through an open records request a summary report of Cranford's investigation, a copy of the employee's complaint, Bertka's performance review from 2019 and a copy of his resignation and release agreement with the city.
Under the agreement, city officials will tell prospective employers that Bertka's resignation was voluntary, will give him a "neutral" reference and say he is eligible for rehire.
Cranford interviewed the complaining employee, Bertka and current and former Convention Center staff members who worked with Bertka. Cranford noted that based on those interviews, the employee's allegations of a hostile work environment "are not sustained."
Rather, she said, many of the disagreements between Bertka and the employee "are the result of differing priorities and communication styles."
"Further, Mr. Bertka's conduct toward (the employee) and the rest of the Convention Center sales staff does not rise to the level of severe and pervasive so as to affect the terms and conditions of any staff member's employment," Cranford wrote.
Cranford also determined Bertka did not retaliate against the employee, concluding that "none of the actions she alleged to be retaliatory were tied to protected conduct" as she and other employees described it.
"While the hostile work environment and retaliation complaints cannot be sustained, morale among the Convention Center's staff is low and there is regular conflict between Mr. Bertka and his sales staff, particularly (the complainant)," Cranford wrote. "Mr. Bertka's interactions with his staff are characterized as sarcastic, demeaning and lacking in clear leadership decisions.
"His management style is described as chaotic and disorganized. According to his employees, he often makes decisions without having the full facts, changes course in front of clients despite an agreed upon plan of action and generally creates discord among staff and with clients or partners of the Convention Center. Based on multiple employee interviews, poor morale and staff turnover are likely to persist under Mr. Bertka's management."
The employee wrote in her complaint that led to the investigation that all but one of the department staff members are "trying to leave because of him."
"The atmosphere that has been created has disintegrated our team, and the people we have left are holding on by a thread," the employee wrote.
The complaint claims Bertka used his position for personal gain and violated the city's purchasing guidelines. Cranford sustained those allegations, in part, by reporting Bertka authorized the preparation of gift baskets for his family members, "including the purchase of specialty items which would have violated the city's purchasing guidelines."
"The investigation also shows Mr. Bertka used his position to seek or obtain favors or services from employees under his supervision, which made employees uncomfortable and caused them to expend personal time and effort for his requests," the report states.
Cranford also reported Bertka demonstrated "poor judgment" in interactions with the Convention Center's clients and partners. His social relationship with a former hotel representative created the appearance of favoritism in the eyes of the Convention Center staff, she reported.
"Although allegations that Mr. Bertka received services or discounts from the city's vendors and partners are not sustained, Mr. Bertka failed to follow management's direction to fully remedy inappropriate hotel room discounts provided to him in his official capacity," the report states. "Allegations Mr. Bertka made unapproved purchases for the city's Convention Center are also not sustained."