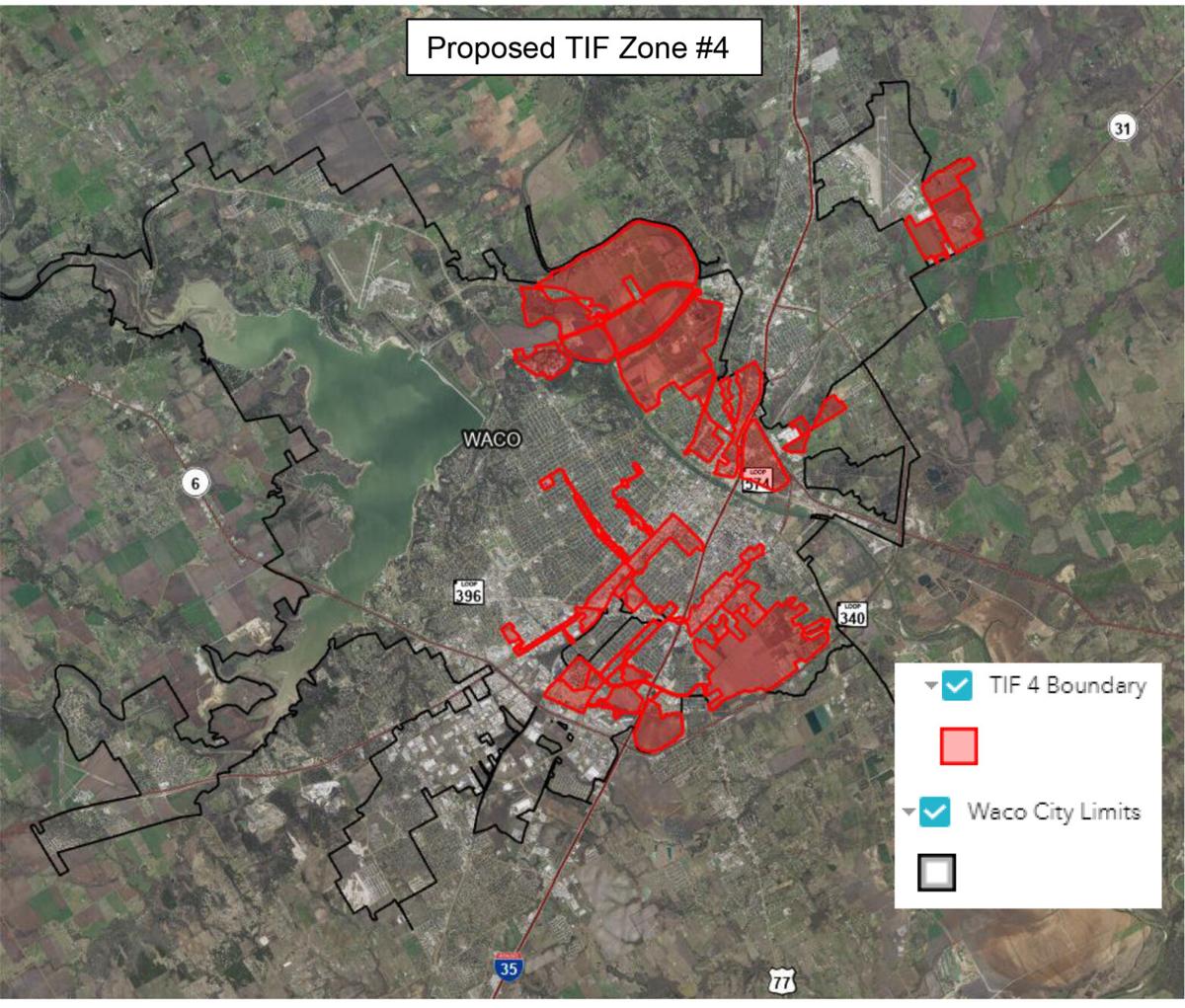 Waco City Council members spoke favorably Tuesday of an early plan to create a new Tax Increment Financing zone covering large swaths of various parts of the city, including areas already under development or slated for specific developments.
The city has three existing TIF zones, first established in the early 1980s and concentrated downtown and along the Brazos River. The new zone outlined in Tuesday's informal report would be considerably larger than the other three and would not be in a single part of the city. It would bring in areas including much of East Waco, a large section of South Waco extending to Loop 340, the La Salle Avenue corridor, the 25th Street corridor, Colcord Avenue near 15th Street, land along both sides of Interstate 35 and more.
The new zone, like others, would set aside a portion of city property tax revenue from businesses in the zone for grants supporting new development. The grants pay for public improvements needed as part of new developments, including walkways, public parking, lighting, safety improvements. They can also pay for beautification efforts including landscaping, planters, trees or facade work.
Before Tuesday's meeting, Council Member Jim Holmes said that, when used correctly, TIF zones can be a way for cities to make public improvements that drive more development by attracting people to certain areas, "if you identify a great part of the city that needs targeted repairs."
"Once you have these public areas repaired, it attracts private investments," Holmes said. "That's what we're trying to do to downtown, and I think we've had a good level of success there."
If established, city would cap the zone's property tax contribution to the general fund at the 2021 level, and anything over that would go into the TIF fund to be reinvested in projects in the zone. As with current TIF zones, an advisory board would evaluate applications for TIF funding, and the city council would have final say on whether to approve contracts.
Specific project areas targeted include Cottonwood Creek Market, the development that has already brought in Top Golf and will see a Cinemark and Main Event open soon; the city-owned former Floyd Casey Stadium site slated for a multi-use development with a large residential component; a former Oak Farms milk plant in East Waco; and the former Hillcrest Baptist Medical Center site, where demolition of the hospital facilities is underway.
Holmes said during the meeting that he would like to see a more detailed plan for the TIF before there is a public hearing on the issue.
"I support the concept of getting another TIF going here," Holmes said.
He also asked to see a three- to five-year history of each part of the proposed TIF zone's tax base.
"If it's static, that to me is a great reason why we need to attract people into these areas that will help us," Holmes said.
Council Member Kelly Palmer said she is excited about the possibilities of the proposed TIF zone, especially the former Hillcrest site at the corner of 30th Street and Pine Avenue.
Council member Andrea Barefield said East Waco Drive, Clifton Street and Hillsboro Drive in her District 1 would be good candidates to be part of the zone.
"There are a lot of once vibrant and thriving commercials districts," Barefield said before the meeting. "Just one of the things that this TIF zone could do is activate those spaces."
Waco Mayor Dillon Meek said the informal report is "a long time coming."
"Just driving through some of these corridors, you can see it's going to take some intentionality, it's going to take some incentive for there to be redevelopment in the moment we have right now," Meek said.