State officials have given the green light to new sidewalks connecting Sul Ross skate park to Indian Spring Middle School, which may be closed by the time the project is done.
The Texas Department of Transportation last week voted to award the city of Waco $993,357 to rebuild damaged sidewalks along both sides of Jefferson Avenue, for a total of 1.5 miles. The route spans 13 blocks between the park at 500 N. 14th St. and the school at 500 N. University Parks Drive, near the Brazos Riverwalk.
Capital Improvement Project Manager Jim Reed said he submitted an application for the project in April along with an application for pedestrian improvements around Cesar Chavez Middle School, and the money will likely be awarded in 2024.
"We wanted to create a complete connection along Jefferson," he said. "It's a low-volume road that's really ideal for pedestrians. It's what I'd call a true pedestrian corridor improvement project. There are churches, residential areas, and assisted living facilities in that area."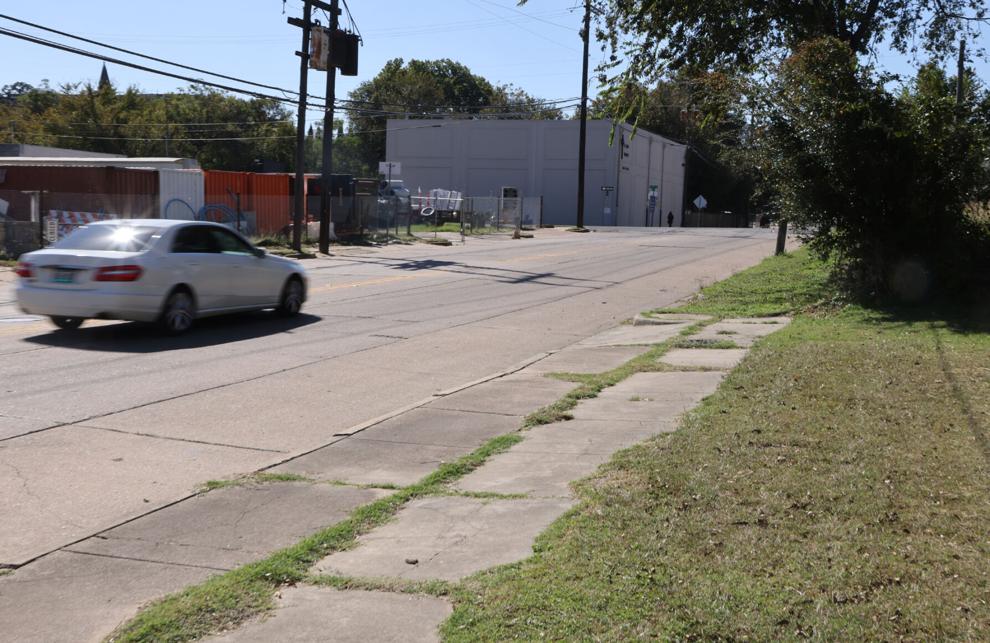 The fate of Indian Spring Middle School rests in the hands of Waco Independent School District voters who head to the polls Tuesday. If they approve Waco ISD's $355 million proposed bond issue, the district plans to close Indian Spring and move those students to a rebuilt G.W. Carver Middle School, 1601 J.J. Flewellen Drive.
The Carver school closed after a fire July 27 and merged at least for the school year with Indian Spring. After the new middle school is complete, Indian Spring Middle School would close and students would attend the new G.W Carver instead starting as early as fall 2023.
Waco ISD officials have not announced official plans for the Indian Spring campus in that case. During Waco ISD school board meetings, Superintendent Susan Kincannon has discussed relocating the administration building there, and board members have discussed selling the property, which overlooks the Brazos River.
Reed said the idea for pedestrian improvements in the area dates back to 2018, when Councilwoman Alice Rodriguez and a group of supporters from District 2 asked the Waco Public Works Department for pedestrian improvements in the area leading to the Indian Spring Park Fountain. The fountain is a few blocks from the middle school at 203 N. University Parks Drive.
The program awarded $24.5 million to pedestrian and bike projects in 15 cities with populations between 5,001 and 200,000, including Waco. Another $30 million went to projects in 26 non-urban areas with populations of 5,000 or fewer. The Texas Transportation Commission awarded a total of $55 million in federal funds and $6.6 million in transportation development credits.
The Waco Metropolitan Planning Organization Policy Board voted May 20 to approve city applications for the Transportation Alternatives Call for Projects, which is administered by the Texas Department of Transportation.
A letter from former Waco MPO Director Christopher Evilia said the project is consistent with the organization's overall active transportation plan.
"The ATP objectives include efforts to improve and expand the active transportation network in McLennan County and to provide better connectivity between neighborhoods and destinations for people of all ages and abilities, such as St. Francis Church and Food Distribution Center, the Historic Lofts at Waco High, the Sul Ross Activity Center and Skatepark, and the Waco Riverwalk trail," Evilia wrote.
According to TxDOT, 731 pedestrians and 82 bicyclists died in collisions on Texas roads in 2020. Texas Transportation Commissioner Laura Ryan said those numbers have been increasing for the last five years.
"This funding will help improve safety for our more vulnerable users throughout the state and go a long way in helping us achieve our goal of ending the streak of daily deaths," Ryan said in a news release.
So far, there have been three pedestrian deaths in Waco in 2021.