The Base would hold a lot of hay, tractors, basketballs and people. It is a no-frills building carrying a $32 million price tag. The Waco Convention Center has carpeted hallways. The Base has floors of treated concrete.
A tractor show would look right at home at The Base. So would a tractor pull, a volleyball tournament or a county commissioners' convention.
Wes Allison, whose Heart O' Texas Fair & Rodeo staff will manage The Base, stopped well short of saying the venue has a utilitarian look. He described it as a "nice, awesome, beautiful facility," one that knows its function.
"We're more of a flat-floor, trade-show-type place," Allison said. "We're adding square footage to what's available in McLennan County, and we definitely hope to complement the convention center, not compete with it. We hope to contribute to having events going on at both places."
Work is winding down on The Base, the 80,000-square-foot all-purpose complex at the Extraco Events Center. Inspectors and construction supervisors on Wednesday worked through reminders of small tasks needing attention before the building is introduced to the public.
Base was chosen as the venue's name as the building hopefully appeals to business, arts, sports and entertainment, county officials said.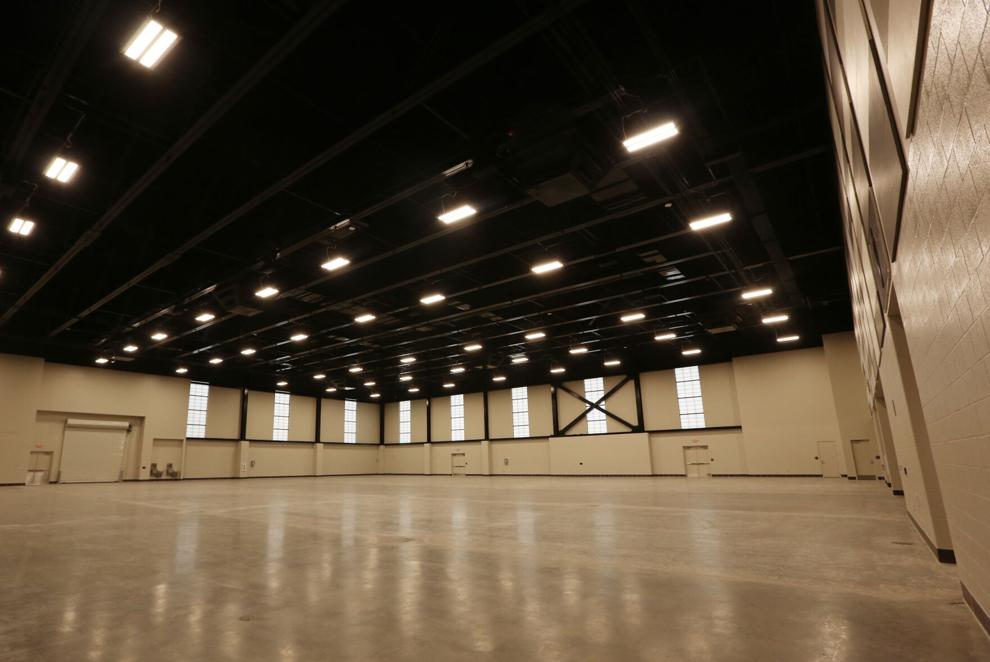 The Mid-Tex Farm, Ranch and Garden Show will break the seal on The Base April 9 and 10, HOT Fair & Rodeo spokesperson Charva Ingram said.
Allison said planning continues for a formal ribbon-cutting ceremony and a grand opening weekend that might include public tours.
"We're leaning toward something in April," Allison said. "COVID-19 and the recent snow created some delay, and some of our sports equipment won't be here until the first week or two of next month."
Interest in the structure has been gaining momentum, said Jason Elliott, who recruits potential users as a Heart O' Texas Fair & Rodeo vice president.
"I'm giving two or three tours a day on average," Elliott said.
He said visitors include event planners wanting to check out the new place. He said feedback indicates holding a conference, banquet or sporting event in a freshly minted facility appeals to clients and customers.
Applying numbers to The Base, Allison said 3,460 people could fit comfortably in the building, if every square inch is made available. But that is not practical, and seat preferences — classroom, banquet style or theater style, for example — would affect space availability, he said.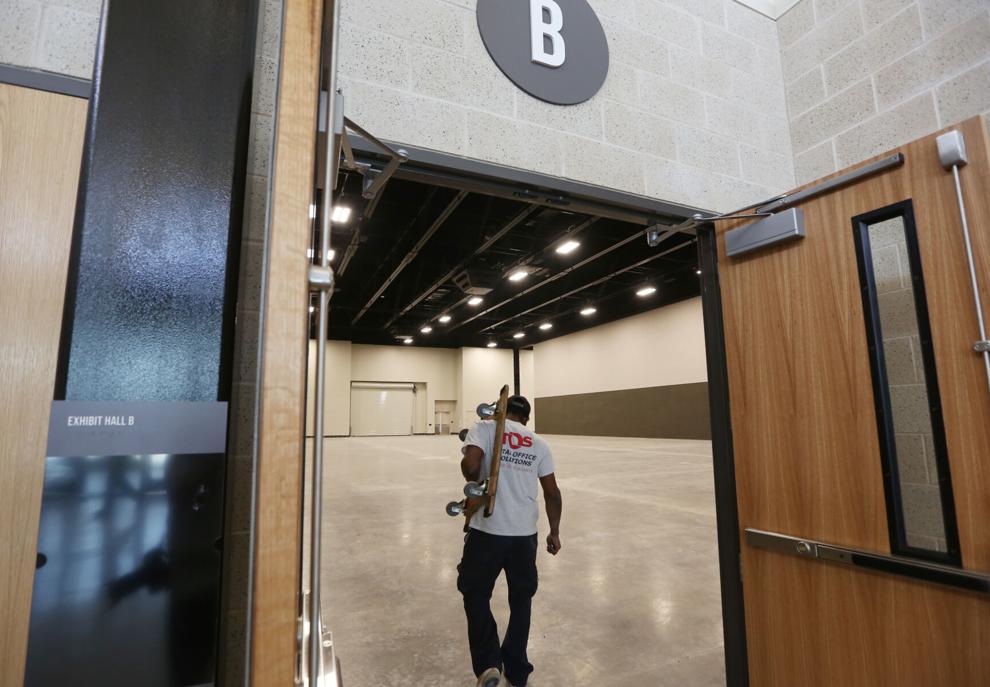 Mobile walls allow management to cut the cavernous interior down to size, accommodating weddings or quinceaneras, Allison said.
The Base's base price is $5,000 per day, but customers who contract to have the venue provide food and beverage service qualify for discounts.
Elliott said he welcomes negotiations with potential users, saying the fee structure provides latitude in serving the community and individuals.
"We're a nonprofit, operate without county funds," Allison said. "We have to make our prices competitive while successfully getting done what we need to get done. The Base represents a huge investment."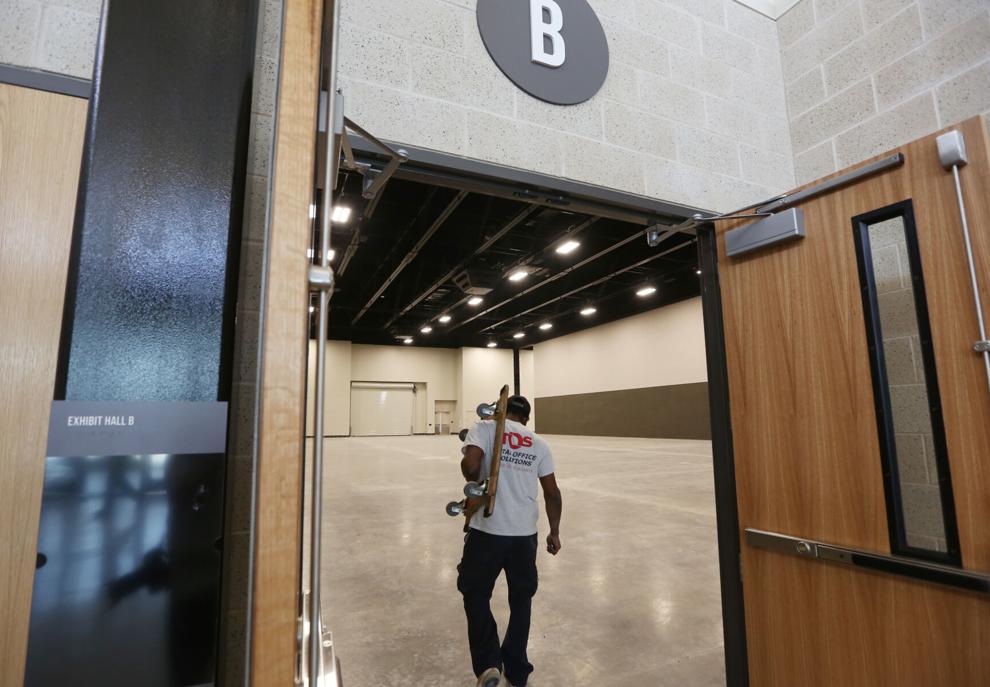 McLennan County issued bonds backed by taxes on car rentals and hotel stays to build The Base. Original estimates placed its cost at more than $34 million, but low bids from subcontractors have saved the county about $2 million over the course of construction. The good deals allowed the county to exercise options along the way, including purchasing more dividers and other equipment.
Walking through The Base, Elliott said it would accommodate 260 10-by-10-foot trade show booths, 12 volleyball courts and six basketball courts. He said it could host state or regional sporting events, including those sponsored by the Texas Association of Private and Parochial Schools.
Elliott said multi-day events are ideal, those that keep guests in Waco two-to-five days, generating hotel stays and visits to local restaurants. Ideally, he said, The Base would host something 40 weekends a year.