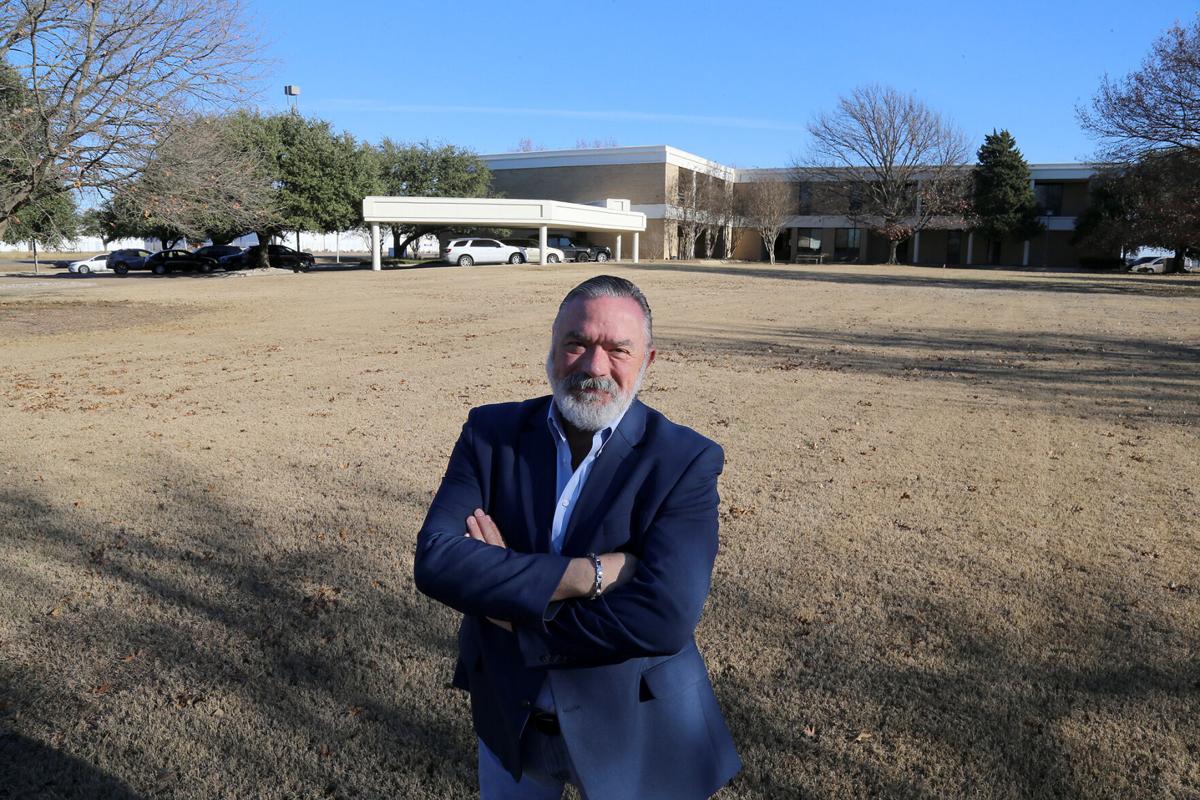 Plans for a $9.7 million Crisis Hub and a name change that puts behavioral health in the public eye are visible signs of a shift underway to tailor state mental health services to the people who need them.
Within a few years, the Heart of Texas Behavioral Health Network, formerly the Heart of Texas Region MHMR Center, hopes to have a streamlined system up and running to quickly connect people in its six-county coverage area to appropriate mental health care.
If successful, local hospitals, medical clinics, law enforcement officers and jails may see fewer patients and community contacts who they now encounter only to send on to more specific mental health or substance abuse care.
The Crisis Hub, a complex of buildings envisioned for a site at 6400 Imperial Drive, would provide a range of integrated services for people with mental health or psychiatric problems, including medical treatment, mental health referrals, a 16-bed facility for overnight or short-term stays, social services, counseling and more.
McLennan County Commissioners voted to give $3 million of the county's $49 million in federal American Rescue Plan aid toward construction of the hub. A funding request is expected to go before the Waco City Council, which also has considered contributing $3 million from its federal COVID-19 relief funding. Planners anticipate a March groundbreaking for the project.
HOT Behavioral Health Network Executive Director Daniel Thompson said the Crisis Hub is part of a national shift in how community mental health and social services are provided, with an emphasis on patient outcome rather than funding formulas driven by the numbers of people served or services provided.
"The question is are people getting better or are we seeing them return," Thompson said.
Last year, the network won state approval as a Certified Behavioral Health Clinic, which qualifies it for state and federal funding of certain behavioral, rehabilitation, disability and substance abuse services.
The regional agency recently adopted a new name, both to align with its Certified Behavioral Health Clinic status and the umbrella of social and health services it maintains. Thompson, who is in his second year as director after more than two decades with the state MHMR, also has finished a staff reorganization that grouped services and functions for better efficiency, including the creation of a new Disability and Rehabilitative Division that oversees Early Childhood Intervention services, Intellectual and Developmental Disabilities and the Crisis Counseling Program.
Mental health issues often are entwined with others, whether other medical issues, or legal or community issues, and Thompson said more agencies, organizations and service providers are finding collaboration a way to lasting solutions while enabling more efficient use of community resources.
That collaboration is the thinking behind the Crisis Hub, the result of some three years of social service, police and medical discussions. State and federal protocols on treating people with acute psychiatric emergencies often require a medical evaluation before mental health treatment, which can send people to busy emergency rooms for relatively minor medical issues and tie down police until those evaluations are finished.
Waco Family Medicine leaders are talking with Thompson and his administrators about having a presence at the Crisis Hub that could provide that medical service and extend Waco Family Medicine care to Hewitt-area residents. Doctors or medical residents onsite could provide medical clearances, short-term crisis medication, substance abuse screenings and referrals.
Primary care doctors often can identify and treat physical problems such as coughing, urinary tract infections and high blood pressure that sometimes affect a mental health or psychiatric issue, said Dr. Mike Hardin, Waco Family Medicine chief clinical officer. Treating those issues sometimes aids subsequent counseling or psychiatric care.
"Ultimately, the outcomes are better," Hardin said.
He said Waco Family Medicine envisions a medical clinic on Crisis Hub grounds with "a full basket of services" that could also serve Hewitt residents, along with medical liaisons to help urgent evaluations of patients needing mental health care.
Discussions with HOT Behavioral Health Network are in the early stages, but will become more detailed as facility design and plans develop.
The network has 33 properties scattered across its service area, which includes McLennan, Bosque, Hill, Falls, Limestone and Freestone counties, an area Thompson points out stretches from Interstate 35 to Interstate 45.
Some of the network's administrative offices will relocate to the Crisis Hub once it is completed. Having a centralized location close to the area's major hospitals, Ascension Providence and Baylor Scott & White Hillcrest as well as Oceans Behavioral Hospital, will improve patients' and clients' access to resources, Thompson said.
To make sure the network continues to serve residents across its six counties, Thompson plans more collaborations with agencies and service providers in those counties.