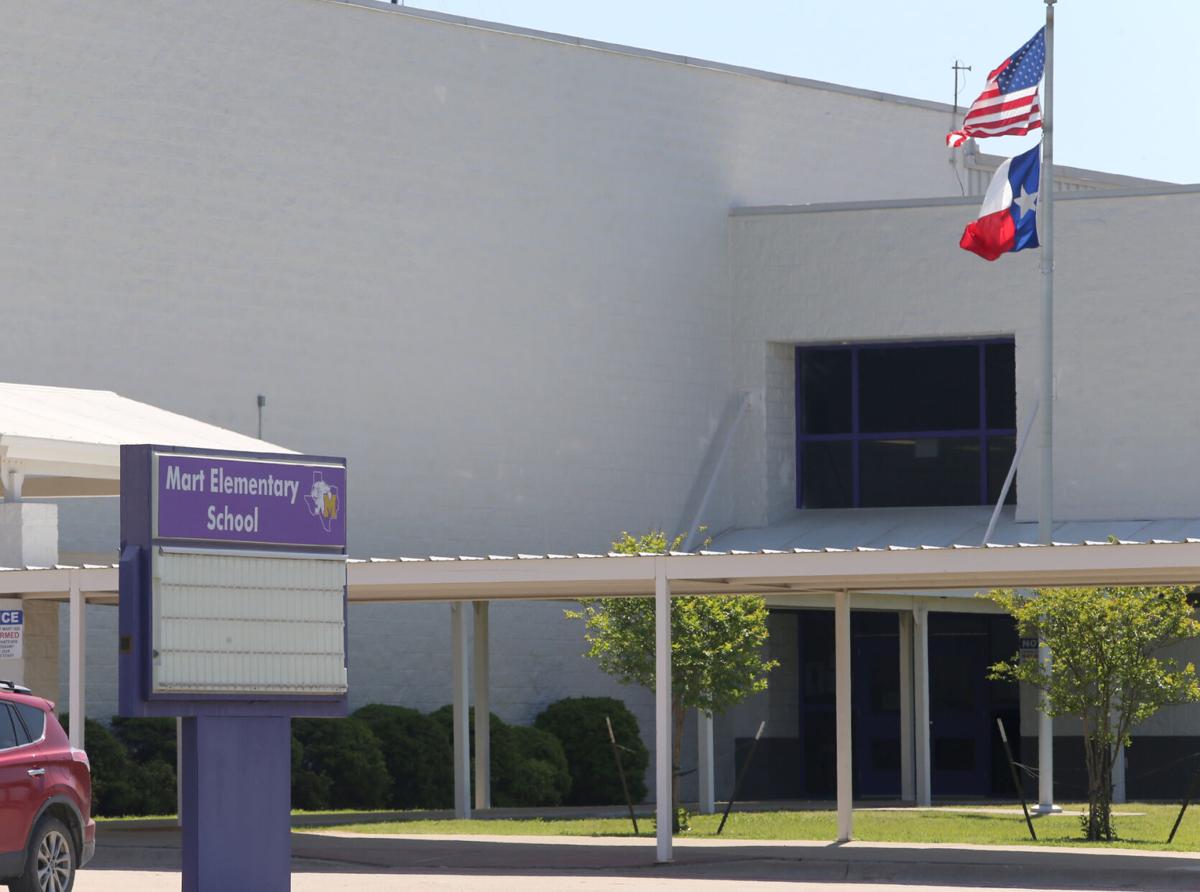 Mart and China Spring school districts found overwhelming voter support Saturday for bond elections, while two local cities passed amendments to their city charters.
In China Spring Independent School District, 1,053 residents voted in the two-part bond election. Proposition A, which provides $38.9 million to build a new elementary school for grades second through fourth, passed 736-317. Proposition B, which provides $18.3 million for a new multipurpose facility, passed 689-364.
China Spring ISD Superintendent Marc Faulkner said the school board was pleased with the results.
"It was important for our district to pass these bonds because of the growth that we have been experiencing for the past several years," Faulkner said.
"The facilities that we have are great, it is just that they are completely full. We needed another facility for us to continue to offer the type of education that we are offering."
China Spring ISD hopes to put the elementary school to bid this month and break ground in June for a school that would be ready to use in August 2022.
The multipurpose center is projected to break ground near spring break of the next school year.
Mart ISD bond
Mart ISD found even stronger support for its three-part bond election.
Proposition A, with $12 million for elementary and high school upgrades, buses, and upgrades to band and technology, passed 229-30.
Proposition B, providing $5 million for updates to the high school stadium and equipment, passed 223-36 votes.
Proposition C, providing $3 million for upgrades to a recreational facility as well as the baseball, softball, and practice field, passed 209-44.
Superintendent for Mart ISD Betsy Burnett said the bonds are critical to improving school facilities and infrastructure.
"I think the record turns out and the overwhelming support shows how important our children are to our community," Burnett said.
Burnett is confident that the bonds are a great opportunity for the district, as Prairie Hill Wind Farm and Hecate Solar Farm would be carrying the majority of the bill.
Pete Rowe, school board president for Mart ISD, said he was pleased with voter turnout and support.
"We are ecstatic," he said. "It is a win for the whole district. It goes hand in hand with what this community is about. we are about our kids and our future. Ecstatic is how I feel about my community."
Hewitt charter
In other referendum news, the city of Hewitt called a special city charter revision election while calling off its usual council election for lack of opposition. All 16 propositions on the ballot passed.
Hewitt City Mayor Charles Turner said that the city really needed to bring the charter up to "modern standards" to be in compliance with state and federal changes.
City Manager Bo Thomas referred to a couple of propositions included as a way to do "housekeeping."
"There are propositions in there that took and made things more gender-neutral in the charter and there were things in the charter that needed to be changed so that it was representative of residency requirements that exist today as opposed to 1982," Thomas said.
Thomas said the city of Hewitt is excited to adopt the propositions during its May 10th meeting.
"I really appreciate the confidence of the citizens here. 16 propositions is a lot to have on a ballot and for all of them to pass and to pass on the percentage they were passed on, all I can say in 'thank you'," Thomas said.
Robinson charter
The City of Robinson also passed all 17 of its propositions in its charter revision election, including a provision that calls for the mayor to be directly elected rather than appointed from among the council. Council members must now run for specific positions and must win a majority of votes, and a council member wanting to run for mayor must resign.