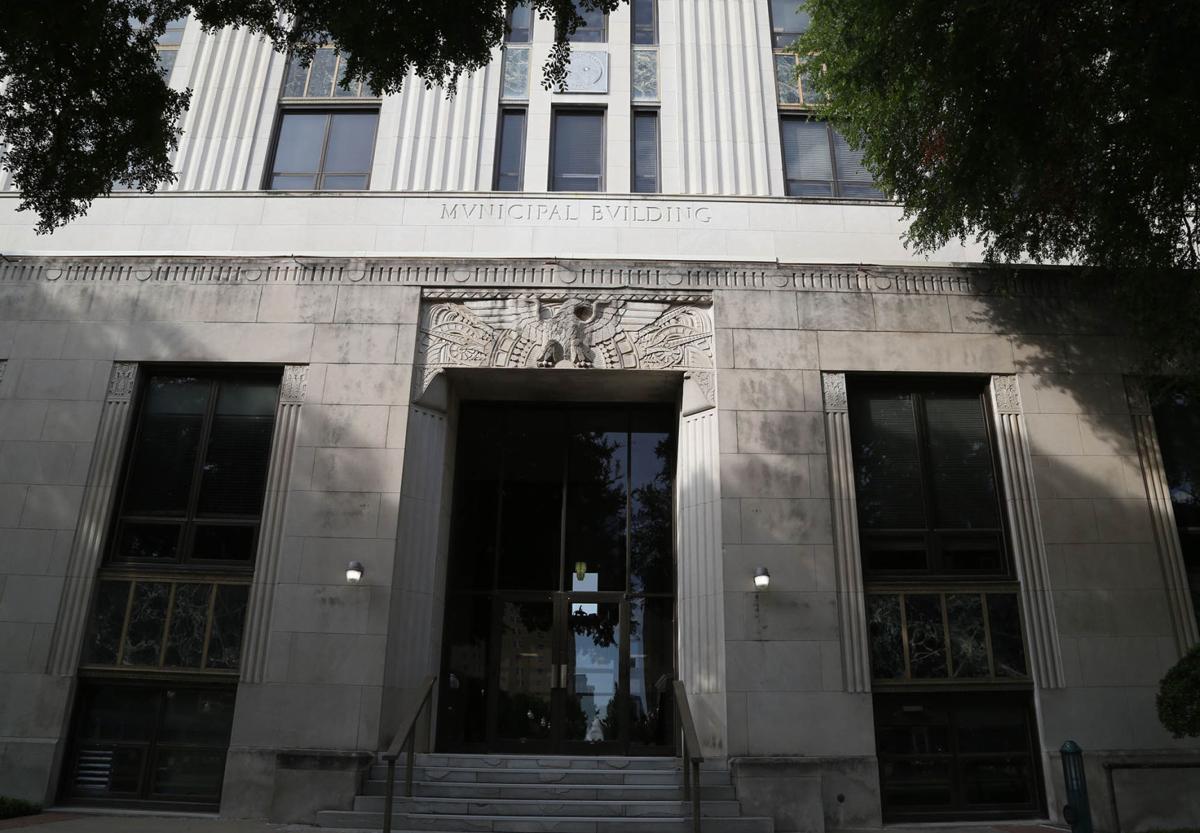 The city of Waco's proposed city budget for 2020-21 presses forward with a multiyear campaign to upgrade Waco streets, but city officials are proceeding with caution in light of the ongoing pandemic.
The city manager's office is proposing to dedicate $84.2 million of the $500.4 million budget toward capital improvement projects, including $24 million in streets and facilities improvements and $2 million in parks improvements. Assistant City Manager Paul Cain, who presented the budget to Waco City Council this week, said that number might change as the budget is finalized.
Officials are proposing $20.1 million for the city's pavement management program, which relies on complex technology to identify street segments that are most at risk of deteriorating. Last year's budget set aside $21.9 million to streets identified in the program, up from $17.1 million the year before and about $10 million in 2017-18.
"We think that will allow us to make modest improvements in our overall scores, not as aggressive, perhaps, as we'd hoped it would be, but it still will make progress in improving the street system overall," Cain said in an interview.
East Waco roads
Reclamations along three long-neglected roads in East Waco are among the 95 proposed projects. Elm Avenue from Forrest Street to Martin Luther King Jr. Boulevard, Garrison Street from Faulkner Street to Elm Avenue, and Faulkner Lane from Martin Luther King Jr. Boulevard to Clifton Street would cost a total of $3.8 million to improve. The projects would be among those funded by planned debt issuance in spring 2021.
Cain said the capital improvements plan might change, and projects might be dropped or delayed over the next few months as the budget is finalized depending on how much city managers think the city can sell in bonds in spring.
"This is a proposed plan and we'll have to refine it and come up with the exact number of bonds we want to sell," Cain said. "The values we got this year were quite a bit lower than we thought they would be."
To help pay for the capital improvements, the city would shift more of its tax rate to debt service instead of operations and maintenance. Of the tax rate of 77.6232 cents per $100 valuation, 12.9 cents is earmarked for debt service, up from 11.05 cents in the current fiscal year.
The city's tax rate is proposed to remain steady this year, but with average taxable home values increasing by more than 6 percent, many taxpayers would see a higher bill.
Cain said staff is cautiously expecting about $36 million in revenue from sales tax in the next budget cycle, $3 million lower than the $39 million projected for the current fiscal year. Cain said the low budget number is in reaction to the unknown continuing impact of COVID-19.
During Tuesday's work session, District 5 Councilman Jim Holmes asked city staff if it's possible to cut the tax rate.
"I don't want to take a machete to this thing or a chainsaw, because I think it's a really good budget," Holmes said. "But I would like to find a way to save a quarter to a half of a cent on tax relief in there, which is 250 (thousand) to half a million bucks ... over the course of several years."
Holmes also talked about possibly stretching the eight-year pavement management program into a 10- to 11-year program, and changing the budget to reflect unfilled city positions.
Tax rate discussion
District 3 Councilman John Kinnaird said there were too many unknown economic factors tied to the ongoing pandemic for him to agree to a tax rate cut.
"It is the fact that with the uncertainty on [property tax], the uncertainty surrounding sales tax, how the world will look over the next year, the fact that property valuations in economic recessions and situations like this normally… the real economic impact in the numbers really lag a year or two," he said.
Kinnaird said there's also too much uncertainty over what decisions the state Legislature will make next year regarding local taxes.
District 4 Darius Ewing said he was undecided on a tax rate cut, but there's little point in cutting the tax rate arbitrarily only to raise it even more next year.
"I think there's a lot of validity in keeping things as is, given the uncertainties going forward," Ewing said. "But I also am pretty firmly against making decisions based on what will happen in the next six to 12 months, rather than looking forward past that."
District 1 Councilwoman Andrea Barefield compared Waco's situation to that of other cities, pointing out no staff positions or services have been cut as part of the new budget.
"Waco is sitting in a far better spot because of the fiscal conservativeness that previous councils have had and do have … and the skills of our finance team," Barefield said. "That's a good thing."
She said a minimal tax cut or adjustment would be too risky during an uncertain year and wouldn't make enough of a tangible, long-term difference to homeowners.
Waco Mayor Kyle Deaver said he agreed with Kinnaird and Barefield, and that he'd have a "very hard time" supporting a nominal tax cut.
The city is projecting $473 million in revenue for fiscal year 2021, more than the $454 million projected for fiscal year 2020, which ends Sept. 30. Expenditures are projected to come to $500 million, an increase over the $492 million projected for 2020.
Tourism drops
Cain said there has been a sharp drop in attendance at the city's tourist staples such as the Waco Mammoth National Monument, the Texas Ranger Museum and Hall of Fame, Cameron Park Zoo and the Waco Convention Center. Revenue is down 15% at the zoo at 20% at the convention center.
"In addition to retail and restaurant impacts, COVID-19 has also negatively impacted tourism in Waco as we all know," Cain said.
The new budget marks the first time in nine years the city's roughly 1,600 employees will not receive a raise. Cain said employees might receive a mid-year salary adjustment if sales tax revenue can support it.
Other details
The proposed budget would also add:
Seven full-time Waco Police Department employees for the city's new $1.5 million community policing initiative
Two full-time information technology employees,
Two full-time employees for a new management development program intended to bring recent graduates into the city government,
A full-time employee to oversee a new neighborhood development initiative,
A full-time employee to oversee a new equity initiative,
$315,196 more in funding for parks and recreation,
New water rates that charge heavy users a higher rate, and
A 50-cent price increase for admission to Cameron Park Zoo.