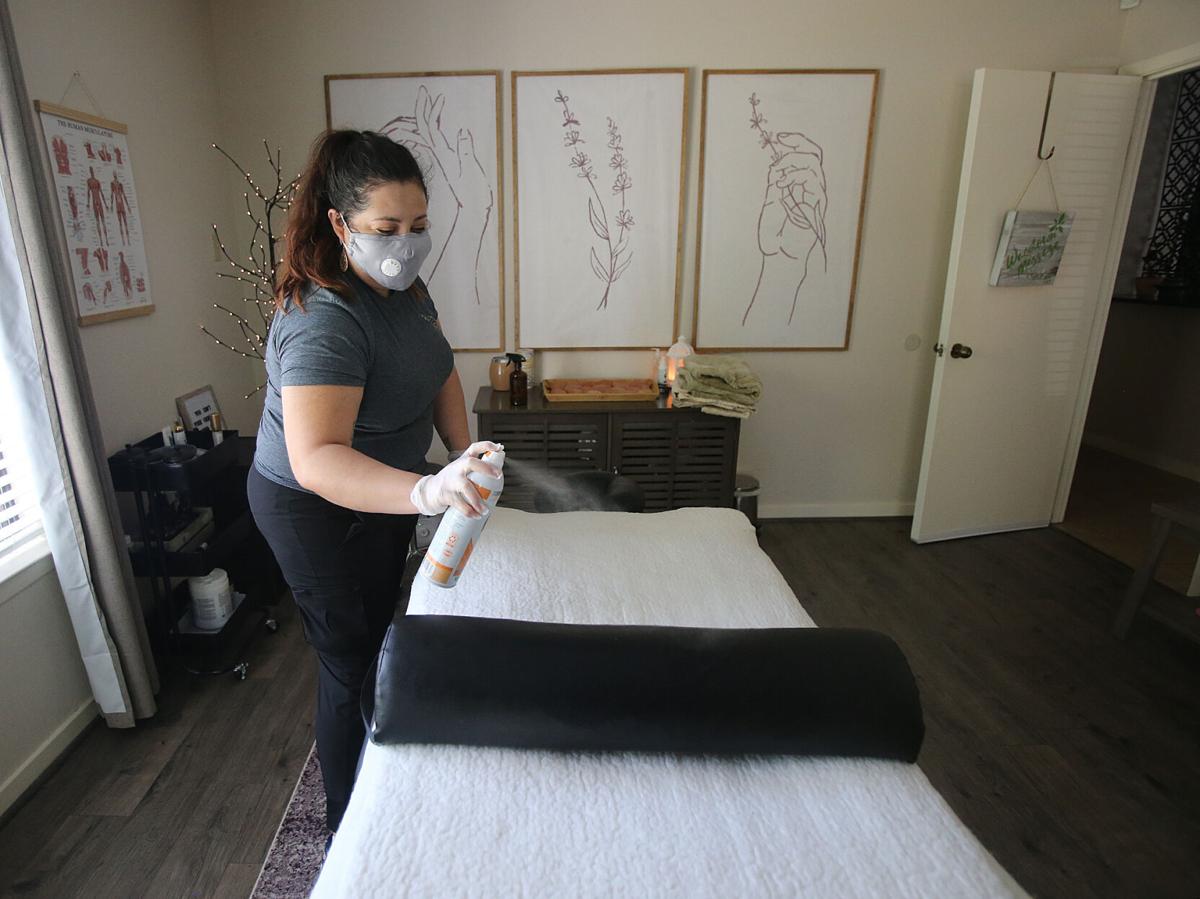 A new program administered by the city of Waco has helped 200 small businesses stay afloat in the face of COVID-19's challenges, but owners are still bracing for what could come next.
With $830,000 in initial funding approved in late April, the Small Business Recovery Fund program has provided more than $600,000 in grants for businesses with up to 10 employees, and city officials are weighing their options for how to move forward with the program.
"There may be a need for additional funding out there, so we haven't made a decision on what to do with those funds," Interim Assistant City Manager Galen Price told the Waco City Council last week. "There is the potential for us looking at some additional support for small businesses in the future."
The grants, up to $5,000 each, could be used to make payments on rent, mortgages, payroll, utilities, supplies, services or training. Rent and mortgage payments were the most common requests, and much of the money awarded to the businesses is spent in the local economy, supporting more than just the direct recipients of the grants, Price said.
"This program has been a vital key to the sustainability of our local economy," Price said.
Gracie Arias, owner and sole employee at Wacotown Massage, had just used a chunk of her savings to move her business into a new building when the pandemic hit. She received a $5,000 grant in June that helped her pay rent when she was not allowed to operate.
"My work is hands-on. I can't sell what I do online," Arias said. "My clients come to me for therapeutic needs, not so much for relaxation. I felt like I was abandoning them."
Arias said her biggest expense besides rent is cleaning supplies. She said she is coming close to recovering financially, and about 85% of her clients have returned. She said she does not think the profession could weather another shutdown on the scale of this spring's.
"But I would like to think the other shutdown taught us to fight for our profession," Arias said. "We would band together and write to whomever necessary. We are more than just a 'me day.' Most of our clients are seeing us to avoid surgeries, ease pain and help just get through day to day."
ShaRhonda Stuart, owner and sole stylist at Exposed Hair and Lash Lounge, opened her salon in January after 30 years of experience as a hair stylist. Two months later, she shut down in compliance with state law, and applied for a $1,679 grant she received in July.
"When it hit, it was just like 'What do you do? What am I going to do?'" Stuart said. "The small business recovery loan was great for me, because it allowed me to pay two months of my rent."
Stuart said she anticipates customers who are struggling financially will prioritize more immediate needs over haircuts. Before the pandemic, she could expect 30 customers a week, but now the number usually falls between 15 and 20 customers. Clients are also, on average, choosing less costly options than before.
"Money is tight right now," Stuart said. "It's still tight for our customers that we had before the pandemic."
Stuart said she is grateful to the clients who came back when salons were allowed to reopen under state law, donning masks and coming in one at a time. But she is concerned about what could happen next.
"I'm not sure if the beauty industry and barber industry could weather another shutdown," Stuart said. "We're still not where we were before. There are still a lot of people out of work."
Devin Li, co-owner and CEO of Waco Cha, said the shop was able to remain open, and business remained stable.
"We definitely got hurt in the sense that we lost opportunities that we would have had if this didn't happen, but we kept up with our sales," Li said. "We definitely lost a lot of events we could have done."
The business' $5,000 grant covered paid time off for employees after one worker tested positive for COVID-19 in mid-August. The shop shut down for two weeks while all of the employees self-isolated.
"100% went into wages," Li said of the grant.
Li said the tea shop was operating out of its food truck early this year, while a brick and mortar location was under construction.
"The day Waco had its full shutdown was when we'd been approved to be open, so that was kind of funny," Li said. "We were doing really well all the way, and then COVID-19 happened. But the community supported us at that time."
Waco City Council Member Jim Holmes heads the city work group focused on businesses and financial recovery from the pandemic.
"They're important to the city of Waco, these small businesses that are on the cusp and have some challenges right now in this environment," Holmes said during last week's council discussion of the grant program. "We want them to apply and to get these funds."
Council Member John Kinnaird said the program could serve as a good template for similar small business support in the future.
To get to the $830,000 in funding for the program, the city contributed $415,000 from federal Community Development Block Grants, and the city and McLennan County split another $415,000 contribution through the Waco-McLennan County Economic Development Corp. That multi-million-dollar economic development fund typically is used to provide grants to businesses as an incentive to open up shop or expand operations in the county.
As of last week, a total of 208 small businesses had received grants through the Small Business Recovery Fund, including 155 owned by women or people of color and 84 with employees considered low-to-moderate income. Eight of the recipients have closed their businesses.
Concerned about COVID-19?
Sign up now to get the most recent coronavirus headlines and other important local and national news sent to your email inbox daily.