Waco City Council members and city staff may raise wages in the 2021-22 budget year for the city workers who make the least.
In a Waco City Council budget and audit committee meeting Tuesday, District 4 Council Member Kelly Palmer asked if budget writers had considered raising city workers' wages to at least $15 per hour. Afterward, City Manager Bradley Ford said he likely will include a change to a $15 per hour minimum for full-time city employees in next year's budget proposal.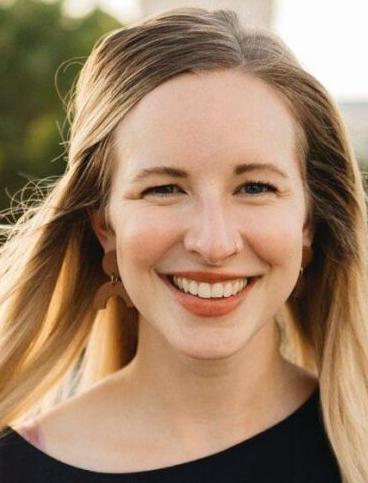 Palmer's inquiry came as the city manager's office and council are beginning to review requests from departments, using the city council's priorities and strategic goals to guide their decisions. The city manager's budget draft is expected to be filed by July 30.
Assistant City Manager Paul Cain said staff is studying the budget effects of a proposed wage increase.
"As you know, it affects an entire payroll, so we're going through those details now," he said.
After the meeting, Ford said he is awaiting the detailed analysis but likely will include the wage increase in the 2021-22 proposed budget.
Ford said the move would help the city retain and recruit employees, and show current employees they are valued. There were 150 full-time employees making less than $15 per hour at the start of the year, which is down to 123 employees after a 2% raise that went into effect in March.
"Like other large businesses in Waco, we are working hard to retain our employees as well as to recruit new employees," Ford said.
He said the employees with the lowest hourly wages are laborers with the parks and recreation department who mow, clean and maintain the parks.
The lower-wage jobs are spread across departments including parks, Cameron Park Zoo, Texas Ranger Hall of Fame and Museum, and some civilian positions in the Waco Police Department.
In an interview following the meeting, Palmer said she began thinking about the issue when the Waco City Council voted last summer to change its policy for recipients of Waco-McLennan County Economic Development Corp. money. Companies receiving incentives must pay a minimum of $15 an hour for full-time employees, with an average wage of $17.50.
"We're one of the largest employers in the city, and we're not doing that," Palmer said. "That feels like an unsettling, unfair ask. Like, 'OK, we recognize that this is the start of a living wage, but we're not willing to pay that.'"
The city of Waco has a few more than 1,600 full-time positions, and about 170 positions are not filled. Ford said the city typically has between 150 and 200 unfilled positions, and he does not expect that to change within the next year.
Palmer said as one of the largest employers in Waco, raising wages would set an example to other employers.
"My hope is that if the city of Waco and a couple of other big key partners all commit to a certain dollar an hour minimum wage, then we could see this momentum garnered across the community and see other communities adopt like a $15 an hour minimum wage pledge, and that helps with our poverty levels and our average median income," Palmer said.
She said the city's animal welfare workers are a good example of employees doing difficult, physically and emotionally demanding work, often with animals that are sick or have been abused.
Palmer said Trey Buzbee, the city's animal shelter director, told her it is especially difficult to recruit when people can make a similar wage working in an air-conditioned restaurant with more flexible hours.
"I think that is definitely important, especially if we want to be competitive," Palmer said. "If we want to keep people, especially for more demanding jobs, we've got to pay a wage that will keep people in these roles long-term."
Also during Tuesday's committee meeting, District 5 Council Member Jim Holmes said he is interested in lowering the tax rate if possible.
After city staff presented a comparison between the requests from city departments and last year's budget, he said he would want to see proposed spending for the upcoming budget compared to actual revenue and spending from the 2020-21 budget year, because the expectations and reality for 2020 were so different because of the pandemic's impact on sales tax and tourism revenue.
"It's not a normal budget cycle," Holmes said.