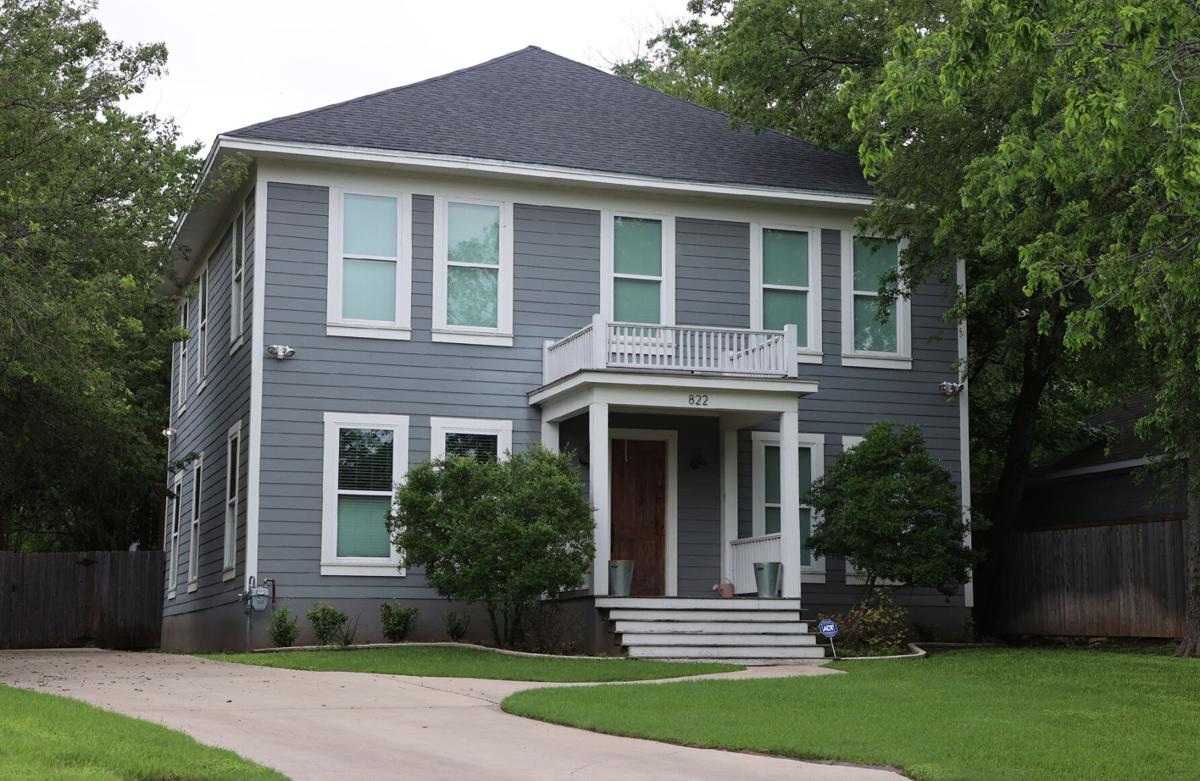 The Waco City Council approved changes to the city's short-term rental ordinance Thursday that will keep rentals without owners on-site out of residentially zoned neighborhoods.
Waco Plan Commission Director Clint Peters said he wrote the changes to address council members' concerns about the lack of housing in Waco and the rising average cost of homes. The ordinance aims to prevent more short-term rentals, often listed for rent on sites including Airbnb and VRBO, from setting up shop in homes Waco residents might otherwise own and live in.
There are about 260 licensed short-term rentals in the city. The majority would not be affected by the new ordinance, but 90 short-term rentals fall into the niche that would be grandfathered in and allowed to keep operating as long as the property owner maintains their license. However, the special permits that allow them to operate in parts of Waco zoned for residential development would not transfer to any future buyers, who would not be able to apply for a new permit if the new rules are finalized.
The council approved the ordinance change on first reading during a special meeting Thursday. If approved on second reading in the coming days, the changes would go into effect June 15.
Short-term rentals are mostly located in the city core.
During an interview before Thursday's meeting, District 2 Council Member Hector Sabido said housing has been an issue for years, but recent developments including the ongoing pandemic mean the council needs to take action sooner rather than later.
He said he does not believe short-term rentals are the main reason homes are hard to find and expensive to buy, but that they are a contributing factor.
"There's just more people living to the city. I think the pricing of lumber that we've seen … over the last couple of months has definitely played a part in it," Sabido said.
Local homebuilders, like their counterparts elsewhere in the state and country, have seen wood-product prices triple in the past year, and have also seen availability challenges and price increases with other building materials, adding costs in an already challenging housing market.
Sabido said an ongoing housing study, due to wrap up in fall, will provide the city more detailed answers about what is driving the housing market locally.
"I do think short-term rentals are good in some situations," Sabido said. "When you're talking about 90 to 100 homes, it's not a huge number, but it's also not an insignificant number either. Those are homes people could be owning right now."
He said in his district, short-term rentals are less likely to meet resistance than they are in the downtown area. However, neighborhoods in South Waco have gotten much quicker to mobilize and oppose new ones.
Type II short-term rentals, single-family homes with no owner on-site, would no longer be allowed in parts of Waco zoned R-E, R-1A, R-1B and R-1C. Type III rentals, individual units in apartment complexes, would no longer be allowed in R-3A, R-3B, R-3C, R-3D, R-3E, O-2,O-3 and C-1. Mixed use areas including those near Magnolia Market at the Silos would not be affected.
Opponents of the changes said some older homes would never have survived unless someone bought them with the intention of opening a short-term rental.
The Morrow House, a well-known short-term rental in the Sanger Heights neighborhood, was slated to be torn down in 2015 before the Waco Historic Landmark Preservation Commission imposed a six-month moratorium on the demolition. Weeks after the moratorium was imposed, Amy and Joey Normand bought the property and spent about $180,000 restoring the 1880s-era home and converting it into a short-term rental.
Current Morrow House owner Kimberlee Rodriguez said the Morrow House has developed its own identity and following since then. An Instagram account for the house has more than 16,000 followers, and it has been written up in national publications. She said the hotel occupancy taxes she pays on the property contribute to Waco directly.
"I do understand that a market gets saturated and that housing at the end of the day does need to be first and foremost for the community," Rodriguez said. "But the reality is a lot of homes that have been turned into Airbnbs were homes that were abandoned and neglected. I've got three or four friends who have turned homes that were absolutely horrific into beautiful homes that will bless Waco forever."
Rodriguez said the housing situation in Waco calls for a more "measured response."
Brook Oaks Neighborhood Association President Sammy Smith, who wrote a comment in support of changing the ordinance during the council meeting, called the proposal "long overdue" in an interview beforehand. He said there have not been many disturbances related to renters, but his neighbors are mostly against having strangers coming and going.
"It's not a good way to get to know your neighbors, that's for sure." Smith said.
He said the city should focus on increasing home ownership and stabilizing neighborhoods, especially older ones.
"I think they've gone toward a great thing today, but they could put even more restrictions," Smith said.
During the meeting, District 5 Council Member Jim Holmes said that when the council approved the current short-term rental ordinance in 2017, Waco did not have the hotel capacity to serve the volume of tourists coming to town, so looser rental restrictions made more sense.