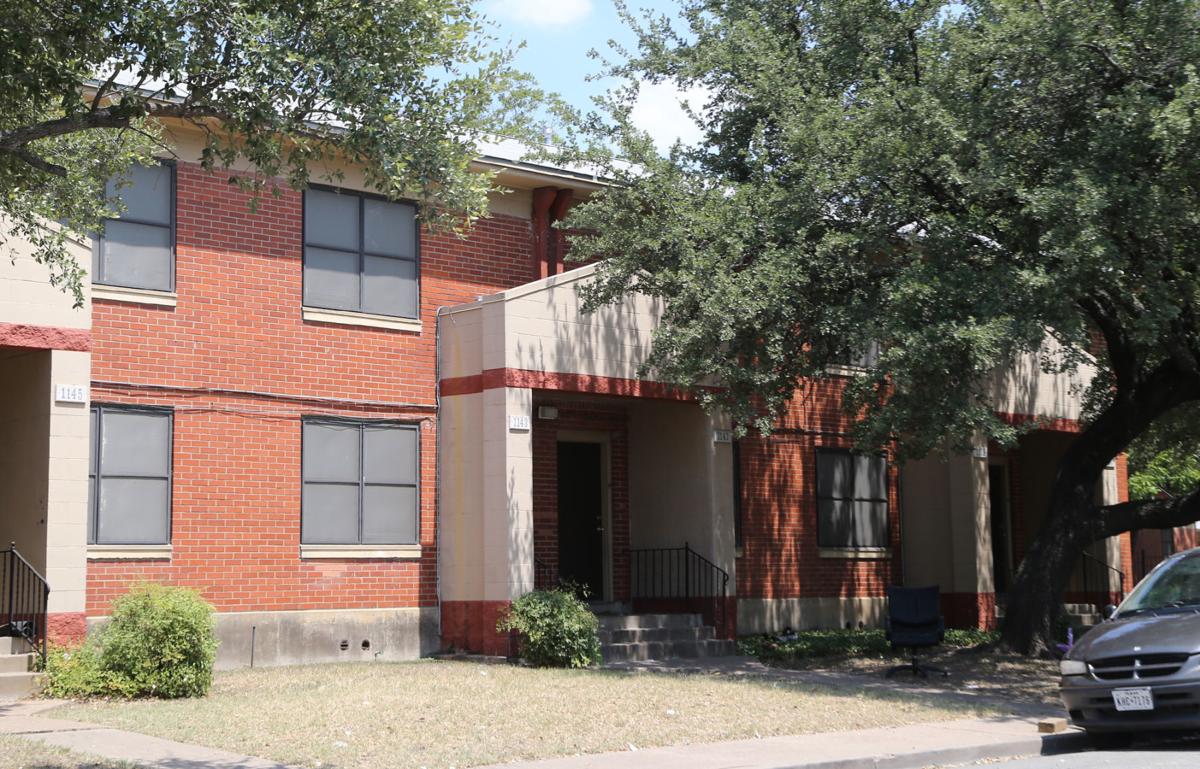 Waco has 212 public housing tenants who collectively owe $111,000 in back rent, and local officials are trying to get them signed up for a state pandemic relief fund before an eviction moratorium expires.
Waco Housing Authority has already helped tenants qualify for $40,000 in aid from the Texas Rent Relief program, which is funded by federal coronavirus programs. President-CEO Milet Hopping said the housing authority also used CARES Act funding to hire a contractor to help tenants apply for the program.
Of the 71 tenants who sought help with their application, 65 are still waiting on payments through the program, Hopping told the authority board Monday. A federal eviction moratorium that was set to expire Aug. 3 has been extended to Oct. 3, giving the housing authority time to work on the backlog.
"We're not going to act on that, obviously, because we're assuming the Texas rent relief will come," Hopping said. "They just told us that they're very inundated with requests, so it won't be happening as fast as it had been."
The relief funds are available for the general public, not just those in public housing.
The program processes applications for help paying rent and utilities and disburses funding to tenants who qualify. The applications and guidelines can be found at texasrentrelief.com. There is also a hotline active between 8 a.m. and 6 p.m., Monday through Saturday at 1-833-989-7368.
According to TexasRentRelief.com, 842 households in McLennan County have received a collective $3.6 million through the program. Of that number, about $690,000 went to 152 households in the 76706 ZIP code in South Waco. Another 64 recipients living in East Waco's 76704 ZIP code received about $206,000.
In the West Waco ZIP code of 76710, 176 tenants received $772,000. About 56% of recipients statewide make below 30% of their area median income.
Also at Monday's housing authority meeting, the board agreed to join a partnership to renovate Trendwood Apartments, a troubled Section 8 complex in East Waco.
The authority will negotiate a contract with Steele Properties, the Denver-based firm planning a $9 million renovation of the 152-unit, 14-building complex. Steele will buy the complex from Trendwood Investments LLC at the end of the process.
Steele Properties Development plans to buy the complex and work with the Waco Housing Authority to secure tax benefits supporting the renovation. It also will seek federal tax credits administered by the Texas Department of Housing and Community Affairs.
There have been multiple shootings at the complex in recent years, and police have called it a problem spot. Steele Properties met with Waco Police Department before pursuing the project, and plans to spend $100,000 on cameras, lighting and more security guards.
After the renovations, Steele plans to buy the property and turn management over to its sister company, Monroe Group. Steele owns 75 properties in 22 states, including 17 in Texas and 70 supported by federal tax credits.
The final version of the contract with Steele Properties will come before the board for a vote in September.
"I am encouraging that we negotiate the contract terms with Steele Properties to go ahead and create the partnership, and that we will retain the right to cancel any such agreement at any time before the execution of the contract document," Hopping told the board.