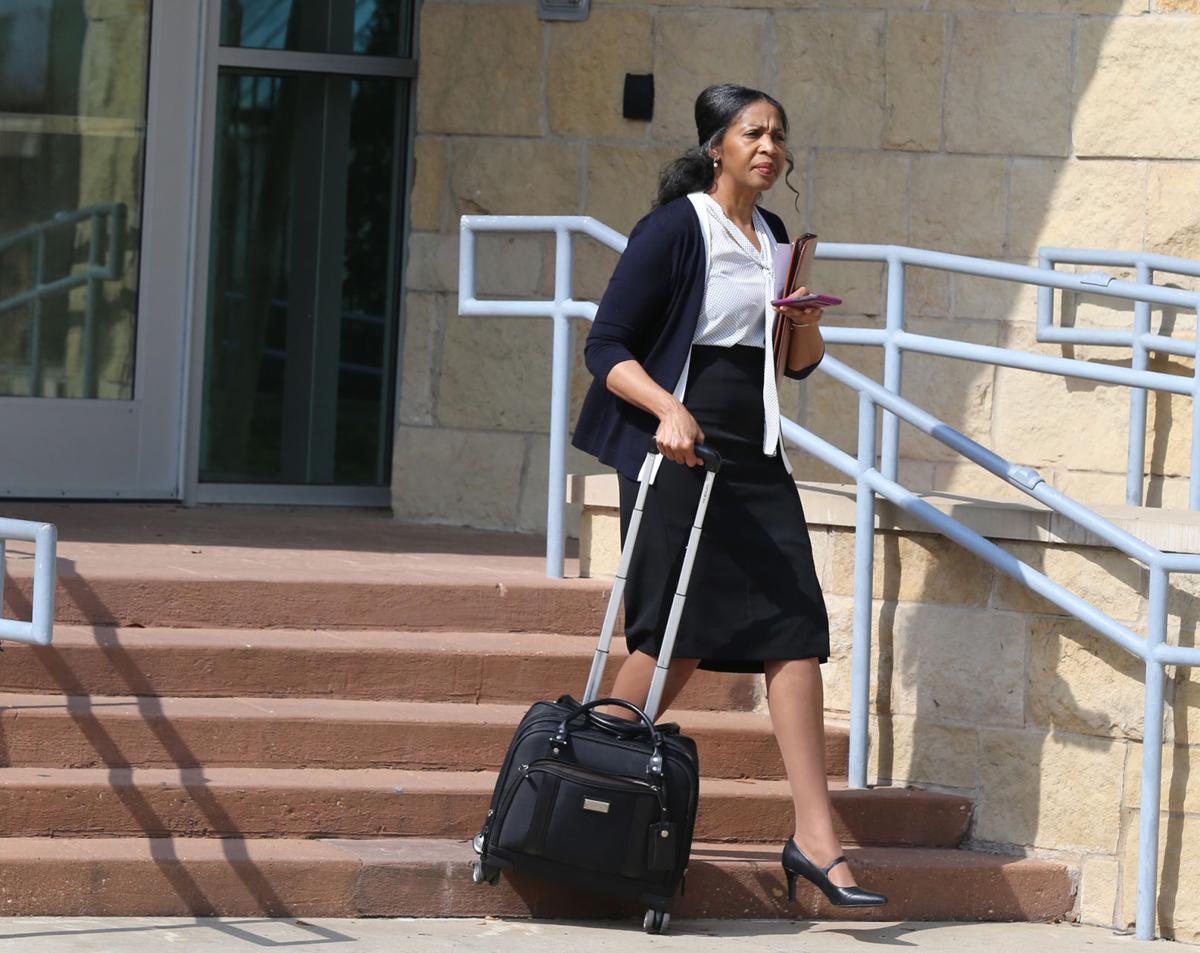 Waco-McLennan County Public Health Director Brenda Gray was terminated from her position by city officials Friday, in the midst of the coronavirus pandemic that has led to the deaths of 25 McLennan County residents, a spokesperson said.
Gray, who had been in her position for a year, was fired as part of a "reorganization of the health district," spokesperson Kelly Craine said. She did not know more.
Waco Mayor Kyle Deaver declined to comment Tuesday on why Gray was terminated during a pandemic. He said the city manager team is working on "multiple avenues" to find a replacement for Gray in an "expedient manner as possible."
"I appreciate the work that she's done for us and wish her the best," Deaver said.
Assistant City Manager Deidra Emerson oversees the public health district and will lead the team in choosing Gray's replacement, Deaver said.
McLennan County Judge Scott Felton said he was not told Gray was going to be fired. He said she did not report to him or county officials, but to the city manager.
"I don't know any of the details, but that is an important job, and if it is done properly, there shouldn't be a problem. If it's not, there is a problem, no matter what the situation is," Felton said.
Felton would not speculate on why Gray was fired, but said, "There have always been challenges with the numbers being accurate, but that's not just on a local level. That is federal, state and kind of a broad-based problem with that."
As of Tuesday afternoon, McLennan County had reported 3,575 total COVID-19 cases, with an estimated 1,564 people currently sick with the disease. Seventy-three people were in Waco hospitals, including 13 people on ventilators. Twenty-five people have died, with the most recent death announced Wednesday.
Gray did not return phone calls seeking comment.
The health district has 82 employees. The Waco city manager recommends the appointment of the health district director in accordance with the Texas Health and Safety Code. The health district board, by majority vote, must approve the appointment of the director, according to the city of Waco website.
The director serves at the will of the city manager and can be removed only by the city manager, and that can be without cause, according to the agreement governing the health district between the city and McLennan County.
Waco City Manager Bradley Ford, who was promoted from deputy city manager effective July 12, did not return phone messages Tuesday.
Concerned about COVID-19?
Sign up now to get the most recent coronavirus headlines and other important local and national news sent to your email inbox daily.