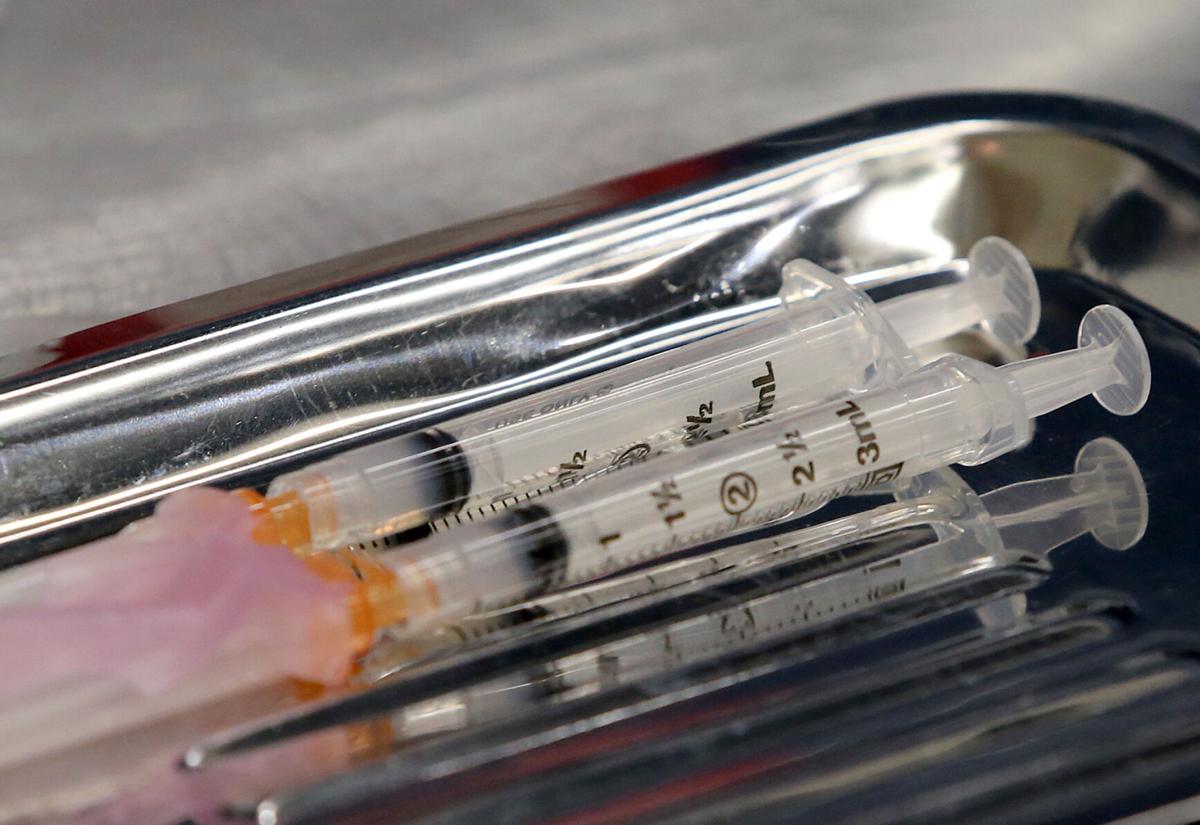 The Waco-McLennan County Public Health District has received 1,500 more doses of the Moderna vaccine for COVID-19 for the coming week and will reopen registration starting Sunday for its free vaccine clinic.
Registration this time will be divided between two days. Starting at 1:30 p.m. Sunday, the health district will accept registrations online or by phone for 750 shots. It will open registration starting at 10:30 a.m. Monday for another 750 shots.
The clinic will run from 9 a.m. to 6 p.m. Wednesday and Thursday at the Waco Convention Center, located at 100 Washington Ave.
The vaccinations are available for anyone who is at least 18 and considered to be in phase 1A or phase 1B according to the state's priority list.
Phase 1A consists of frontline medical workers, medical first responders and long-term care staff and residents. Phase 1B includes people 65 and older or people 16 and older with one of several medical conditions that can worsen the effects of COVID-19.
The clinic is appointment-only and walk-ins will not be accepted.
The Texas Department of State Health Services earlier this month designated McLennan County as a vaccine hub. Last week, the health district and volunteers from American Medical Response, McLennan County College, Waco Fire Department and other organizations helped run a vaccine clinic from Tuesday to Thursday. The health district received 1,500 doses for the first clinic. The staff was able to stretch that to 1,545 because of extra doses in some of the vials.
Waco-McLennan County Public Health District spokesperson Kelly Craine said the staggered start times are intended to even the playing field.
"It's going to be in the Sunday paper, the Monday paper, and however they get their news," Craine said. "We sent information on how to register to all the nonprofits today. We just really want to see a different outcome."
Meanwhile, a batch of 800 Moderna doses headed for the Waco Family Health Center is mostly spoken for, said Dr. Ben Wilson. The center, which primarily serves uninsured and underserved people, will start administering them Tuesday.
Wilson said about 23,000 of the center's patients, or about 40%, fall under phase 1B. He said the center is also waiting on some kind of consistent supply from the state, which would allow the organization to sign more people up.
"(800) is just the tip of the iceberg as far was what we really need," Wilson said. "We do not want all 60,000 patients calling. We simply cannot handle the call volume right now. That would jeopardize all the other care we provide for patients."
Wilson said the center uses the program Mychart to send vaccine invitations to patients, and will eventually allow patients to register on Mychart directly.
"We're not quite there just yet. We're still working on it," Wilson said.