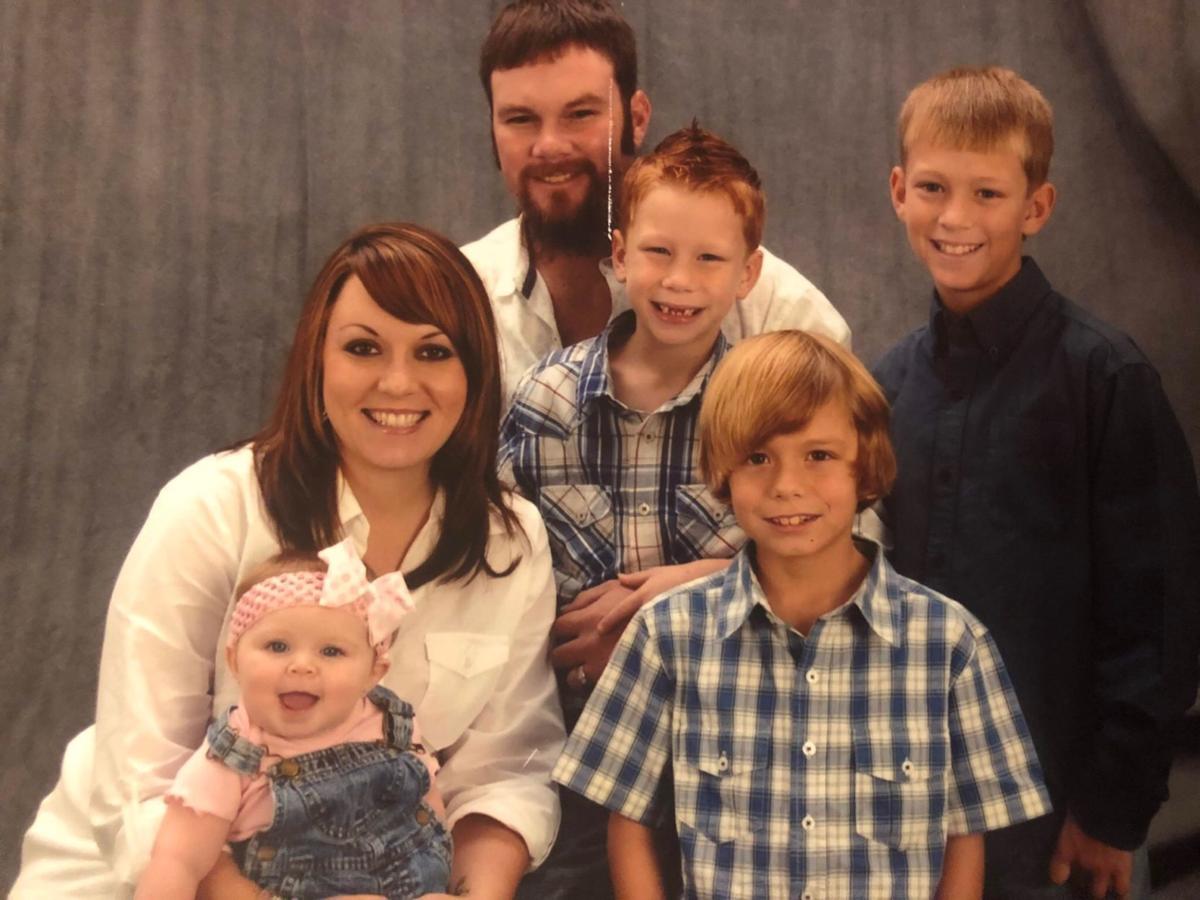 Just shy of one year after Groesbeck residents Johanna and Daryl Ferguson were killed in a one-vehicle wreck, their four children are in need of a home where they can be together.
The Ferguson children — Bryston, 17; Camden, 16; Covan, 13; and Jaylee, 7 — had been living with their grandmother in Groesbeck, but a family disagreement over their ability to stay at the house rent-free led to court involvement and an eviction notice.
As many people were celebrating the new year, the children and their grandmother, Judy Ferguson, were looking for places to stay. Now, each of the children and their grandmother are staying with different people.
Though the Fergusons lived in Groesbeck, Johanna Ferguson was from Bryan, and her family are doing what they can to get the children under the same roof again.
"I just think that it's important that the four kids stay together," said Jessica McMurray, Johanna Ferguson's sister. "That was what Johanna and Daryl wanted, and I don't want the fact that they lost their parent to also mean that they lost the connection with their sibling because of displacement."
McMurray's goal is to help her nephews and niece find a three- or four-bedroom home in Groesbeck that is feasible for them to rent with their grandmother. With four children — three teenage boys and a girl — the problem comes in finding a home large enough to accommodate the family.
"If we find a two- or three-bedroom house and it's too small, well, the kids aren't going to want to stay there, especially the older ones, so that defeats the purpose of trying to keep them together, because then they wouldn't be together," she said.
She and other family members are working with a real estate agent in Groesbeck to help find a house that would work, but said it is difficult to find what they need in the Groesbeck market.
People have already donated furniture, home décor and appliances, which are being kept in storage units until they can be moved into a house, McMurray said.
"The biggest need are prayers and donations to the Venmo account to maintain the storage building, to create a fund to when they move in that they can purchase food and paper goods and things for the home, like toiletries," she said. "That way when they get the home, it can be fully and ready to completely be a home."
Though Johanna has ties to Bryan, McMurray said, the family agreed the best situation for the children is for them to remain in Groesbeck with their grandmother, who helped a lot with the children.
It has been overwhelming, she said, to see the situation unfold — not just for the children, but also for Judy Ferguson, whose husband died six months before Johanna and Daryl.
"We want to be there to support her, and it's heartbreaking to know that, while we're still close enough, we're still far away," McMurray said.
Noting the giving nature of the Bryan-College Station community, she said, any help would be a blessing.
With the turmoil, McMurray said, it is difficult to get peace of mind, even a year after the fatal wreck in Limestone County.
"I feel almost like I let my sister down," she said.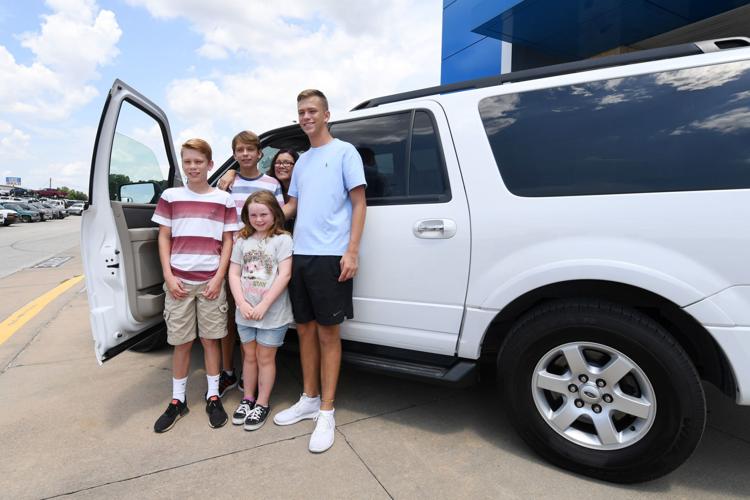 McMurray was able to meet the family's transportation needs with a car donated by Caldwell Country, and she said she is focused and motivated in addressing their housing situation.
"Through tragedy, you want to know that you've kind of made some progress in giving the kids the life that they deserve," she said. "And with everything they've been through, you want to create stability, and we're just really still focused on that and keeping the four kids together in a loving home."
The family has established a Venmo account (@family-ferguson) where people can donate money, as well as an email (familyfergusontx@gmail.com) if people have leads on possible houses in Groesbeck or want more information about who they can help.
Mel's Place in Bryan is also hosting a 50-50 drawing tonight. Tickets are $5 each or 5 for $20. The drawing will take place between 11 p.m. and midnight, and the winner does not have to be present to win. For more information, contact Mel's Place at 979-778-0154.
Diamonds and Dust clothing store in Groesbeck is also selling T-shirts to benefit the family. The T-shirts, available in coral and blue, have the Bible verse "Let all that you do be done with love," printed on the front. The shirts are being sold for $15 each and will be available through Jan. 24. For more information, go to the Diamonds and Dust Facebook page.
"We as a community come together every time the need arises! The Ferguson family is no exception," the store's Facebook page stated.