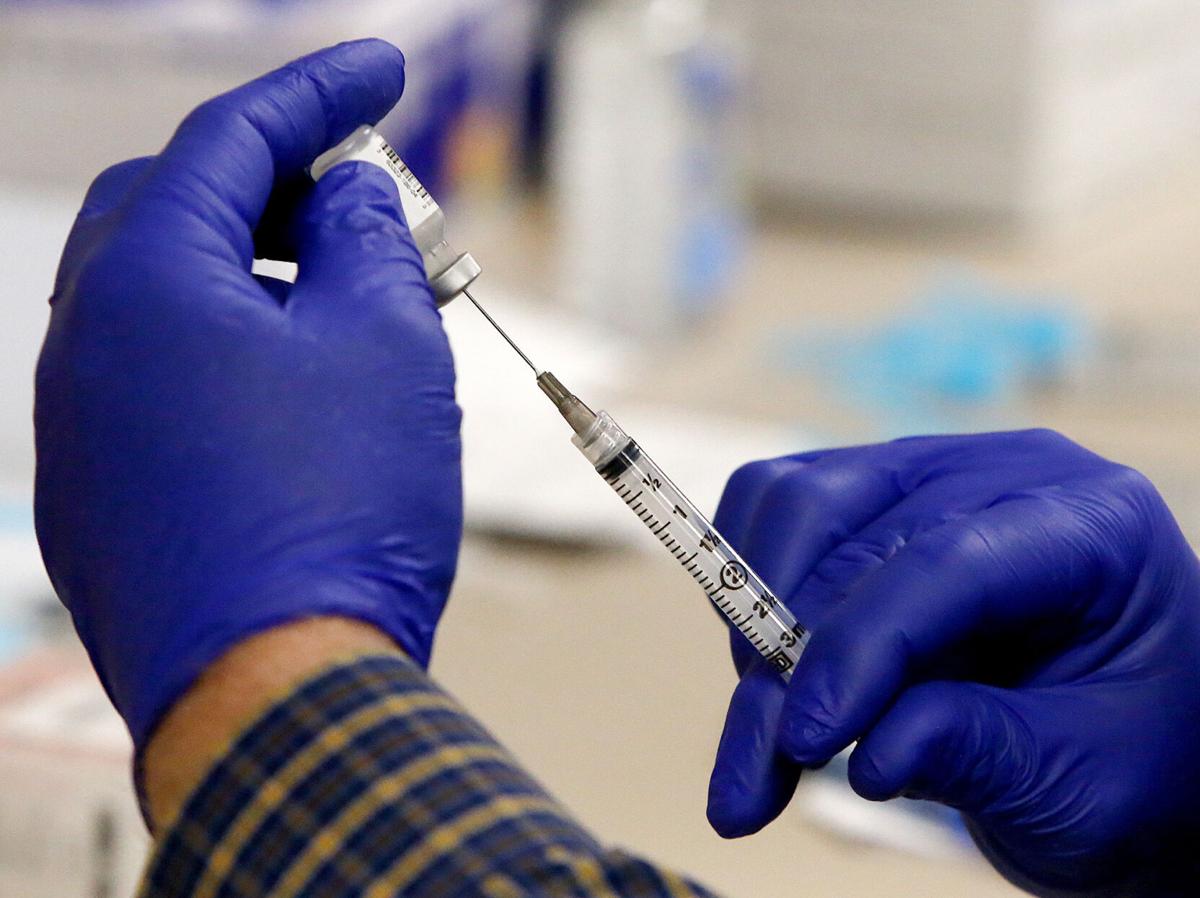 Public health officials reported 133 new COVID-19 cases and four deaths in McLennan County in the three days ending Monday, noting that the number of new cases per day has continued to dwindle since the end of August.
The deaths reported since Friday involved four men ages 72, 62, 41 and 55, bringing the total number of McLennan County deaths associated with COVID-19 to 671.
Waco-McLennan County Public Health District officials reported 36 new cases on Monday, 45 new cases on Sunday and 52 new cases on Saturday. The county now has 378 active cases, down from 511 on Friday.
"The new cases per day continue to fall, and I expect that will level out at some point," said Dr. Farley Verner, health authority for the Waco-McLennan County Public Health District. "Whether it levels out as low as it was in the summer or ends up somewhere higher, we will just have to wait and see. Naturally, we hope to see a continued fall."
Hospitalizations from COVID-19 in McLennan County have fallen from 96 on Friday to 80 on Monday, with 86% of those patients unvaccinated. Of the 24 patients on ventilators, 92 percent were unvaccinated.
Four weeks ago, on Sept. 13, the county had 1,435 active cases, with 202 in local hospitals.
Public health officials say continued progress depends on raising McLennan County's vaccination rate, which lags that of the state.
McLennan County has 52.4% of those 12 and older fully vaccinated, while the state rate is 62.7%.
"That 10-point difference has been stable for at least two months, so the state vaccination rate has slowly increased and we have slowly increased," Verner said. "The number of people fully vaccinated continues to slowly increase, but it will take a long time to get near a significant percentage. Fifty-two percent overall is disappointing."
Verner said those now getting vaccines include those who waited to make sure the vaccine was safe, and those who were influenced by family, friends and co-workers who got seriously ill, "and getting vaccinated seems a better option than getting that sick."
Approval of a vaccine for children ages 5 to 11 is anticipated soon, and Verner encourages parents to take advantage of that opportunity.