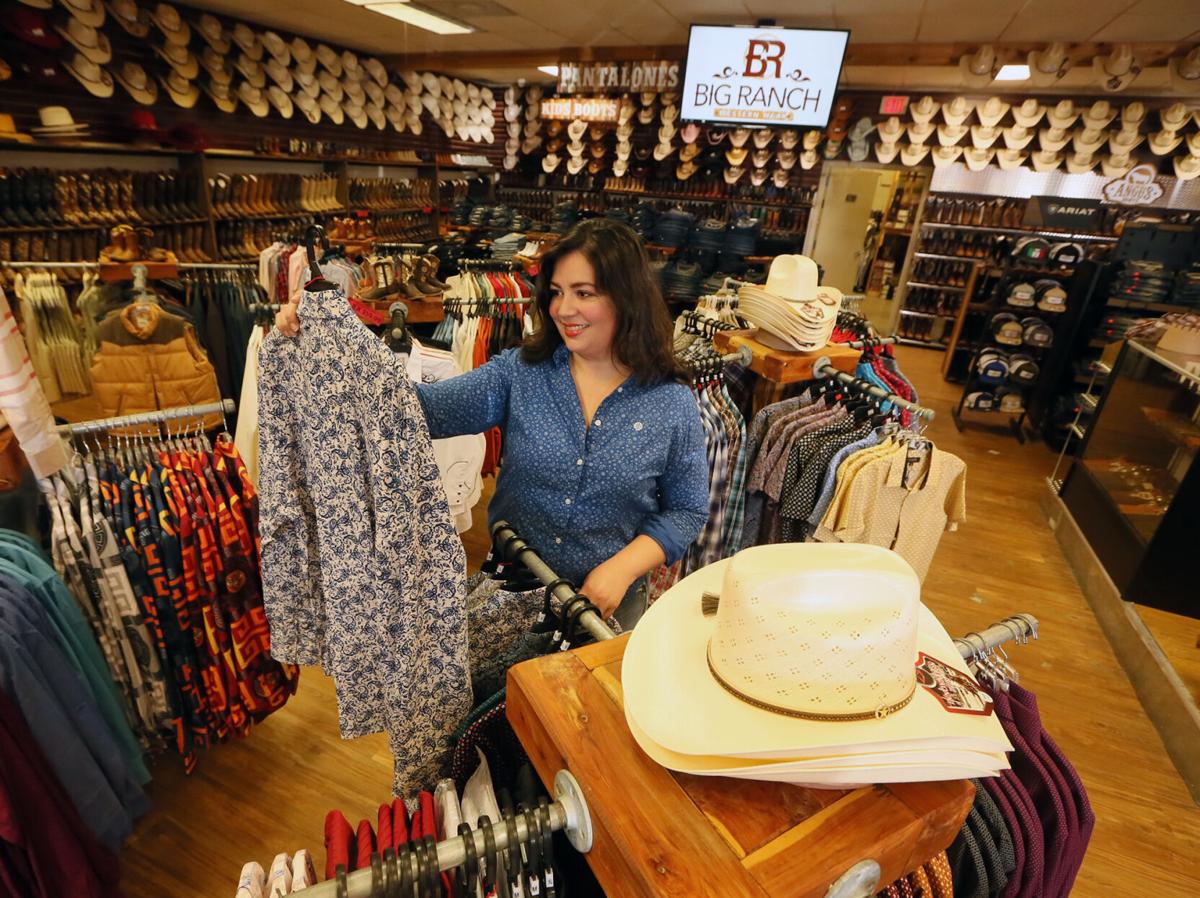 The rodeo is a Hispanic invention. Vaqueros in Spain, then North America skillfully rode horses as they herded cattle, honing moves that became signature events in the rodeo arena.
A tip of the Western hat to Hispanic, specifically Mexican, equine culture and pageantry arrives at 7 p.m. Sunday in the Extraco Events Center, a featured event at this year's Heart O' Texas Fair & Rodeo. Ticket prices range from $20 to $30, depending on when they are purchased and seat location.
Charro Jerry Diaz will serve as master of ceremonies for the Mexican Rodeo Spectacular, directing entertainment that showcases expert horsemanship, music and dance. Young women will participate in sidesaddle riding. Mariachi bands will play. Drill teams will perform routines. And dancers will represent their regions of origin.
"Jerry Diaz does it all, puts it all together. He performs shows in big arenas in Fort Worth and Denver," said Wes Allison, president of the Heart O' Texas Fair & Rodeo. "It's really a celebration of Hispanic heritage, with a lot of pageantry and the telling of the story. There will be both a Spanish-speaking announcer and an English-speaking announcer. It's a bilingual program."
The fair board includes a committee of local Hispanic professionals who provide input on programs and attractions compatible with Latino tastes. Jessica Suarez chairs that committee.
"The Hispanic influence on rodeos here in the United States is undeniable, right down to the word itself," said Suarez, referencing the Spanish word rodeo, which translated to English means "round up," or "a pen for cattle at fair or market."
She said vaqueros became renowned for their horsemanship, their ability to break horses and bullriding.
"I'm glad that Charro Diaz will bring that perspective to Waco," Suarez said.
She said Hispanic members of the HOT Fair & Rodeo committee strive to diversify the customer base, making the annual event more successful.
"Most of those who immigrate to Waco from Mexico are from northern Mexico areas, which is more rural, less metropolitan," Suarez said. "They are more accustomed to rodeos, livestock shows and the like."
She said this could explain the growth locally of western shops dealing in handmade leather goods and catering to Hispanic customers. She mentioned as examples El Primo Western Wear near North 23rd Street and Waco Drive and El Rio Western Wear at 3421 Memorial Drive in South Waco.
Marlene Villasenor co-owns the Big Ranch store at 1411 N. Valley Mills Drive and said all her merchandise comes from Mexico, specifically León, a city of more than 1 million in the Mexican state of Guanajuato.
León is known worldwide for being a hotbed of leatherworking artisans. Tecovas, the Austin-based bootmaker soon to open a store on Washington Avenue in Waco, proudly touts its reliance on León talent.
"We sell boots, jeans, felt hats, straw hats, everything a cowboy needs," Villasenor said. "We also sell everything you need for a rodeo, including handmade saddles. We have everyone shopping here, but I would say 70% Hispanic."
Villasenor referred to the Mexican rodeo planned in Waco as a charreada, which is a competitive event similar to a rodeo. She said she will attend, and appreciates the community honoring Mexico's culture.
Suarez said other Hispanic-inspired attractions at the HOT Fair & Rodeo include Latino musical performances on the various stages, and a "cutest buckaroo" contest Sunday afternoon in the new Base multipurpose center, in which youngsters will be challenged to wear their best Western duds.