10 things you need to know about the Waco Suspension Bridge: Here's a primer on why the iconic landmark is more than just a city logo or a bac…
He's been through some hard knocks in his life — including cancer and a divorce at a young age. But he found his place.
Starting this past week, the Waco Suspension Bridge is celebrating its 150th birthday with major surgery.
A $12.4 million renovation of the Waco Suspension Bridge is set to begin in October 2020, meaning that the bridge and some adjacent parkland w…
A $12.4 million project that will leave the Waco Suspension Bridge closed into 2022 will start with construction of temporary supports in the …
A $12.4 million renovation of the Waco Suspension Bridge is beginning this week, meaning that the bridge and some adjacent parkland will be of…
That corrupting allure of political power holds some Christian leaders transfixed, even given the controversy surrounding the character of Don…
He knows only too well how important weather is when it comes to military strategy. From the approach on D-Day during World War II to the cold…
Known for its annual pumpkin patch event as well as its deep roots in Waco, Central Christian Church will celebrate its 150th anniversary Sunday.
You'd never know he was a former "hippie" who loved to hang out and surf the beaches of California.
With the Heart O' Texas Fair locked down because of COVID-19, the fair folks wisely chose to sell fair fare outside the gates. My family and I…
The theme song of the classic sitcom "Cheers" reminds us that sometimes you want to go where everybody knows your name.
Waco residents may know the large parts of Waco history, particularly ones with visible connections: the Waco Suspension Bridge, the Chisholm …
It started with a helicopter ride: He was just 11 or 12 when his father took him for a ride.
After three years of excavation, the fountain that anchored Waco's bygone Calle Dos neighborhood has been filled back in with dirt, hidden fro…
The 104-year-old Cliftex Theatre in Clifton has changed hands again, and the new owners plan to reopen in November.
"I went in (the Army) as a broken man and came out as a superior man," James Haddaway said.
How the pandemic has upended their lives: a defense attorney, a home health worker, a performing musician, a middle school teacher, a stylist …
There's only one thing Chris B. Chesley II wanted while growing up ― to serve in the military.
When Baylor plays Houston for the first time in 25 years, nobody will be more interested in what unfolds Saturday at McLane Stadium than Grant Teaff.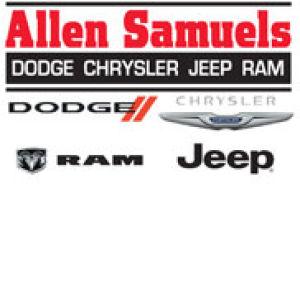 Allen Samuels Chrysler Dodge Jeep Ram l Waco TX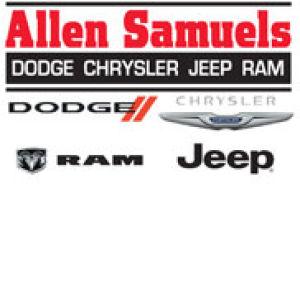 Allen Samuels Chrysler Dodge Jeep Ram l Waco TX
City of Waco officials rededicated Greenwood Cemetery on Tuesday, marking the completion of a renovation and years of work to bring the whole …
A very special climb at Jacob's Ladder at Cameron Park.   > Read more
For some people, the military is an adventure of a lifetime. For Bruce Huff, 67, of Hewitt, it was just like that.
Kyle Bauernschmitt was a small child when terrorists flew planes into the World Trade Center and the Pentagon on Sept. 11, 2001.
The novelty at Interstate 35 and North Loop 340 that launched innumerable double takes is on its way to becoming a memory. A two-week demoliti…
Waco resident Neil Antonio Mala, 57, openly admits he suffers from PTSD. A combat veteran, he experienced six months of hell that changed his life.
Janice and David Harris wanted to pass down their almost century-old North Waco house to their daughter, Tamika, but they knew its age meant i…