PHOTOS — Waco's Juneteenth parade was one of the biggest in city history as the holiday celebration was extra-special this year.
Spirits and hopes were high at this year's Juneteenth parade in Waco, where participants and spectators alike celebrated the day's new status …
The latest Baylor Religion Survey, conducted in the volatile months of early 2021, finds the lines between political and religious identity bl…
Pamela Beachum stood Thursday morning on the shoreline of Lake Mexia and gazed across an inlet while her mother sat in the car with the air co…
Less than 30 years after Baylor University stopped feeding live bears Dr Pepper, an Association of Zoos and Aquariums accreditation has put Jo…
In the decades since Paul Quinn College left Waco and William Decker Johnson Hall behind, there have been talks of using the building as a com…
The way the Rev. Tynna Dixon tells it, she did not find out she would be the first African American pastor at Waco's First Methodist Church un…
At Landing Zone Winchester in Vietnam, Bobby Brister had to deal with monsoons — and rats. "They weren't rats, they were monsters," he said. "…
Eighty years after he rescued shipmates from the burning USS West Virginia at Pearl Harbor and crossed the color line to strafe Japanese war p…
She asked her father if she could interview him about his service in Vietnam, but he ended up recording it because he discovered he couldn't t…
When civic leaders in McLennan County began pushing to turn the old Rich Field Air Base into a county fairgrounds after World War II, it was a…
He went from hot and humid Thailand to cold and frigid Fairbanks, Alaska.
"When I got to Vietnam, I was told the average lifespan for forward observers at that time was … about 14 weeks," he said.
On May 11, 1953, a tornado cut through the heart of Waco. In 15 minutes, its devastation killed 114 people and changed the course of the city'…
He briefed a B-52 crew for sensitive, secret missions — one that carried nuclear weapons and flew 24/7 around the North Pole.
Volunteers have mapped out about a quarter of the marked gravesites in Greenwood Cemetery, a formerly segregated burial ground for thousands o…
Ira Walton is more accustomed to receiving medals and awards than he is bestowing them.
The operation quietly celebrated its 25th year of service April 15, and its mission has remained the same since members of CrossTies Ecumenica…
The Rev. George Anderson Jr., 88, had a pivotal moment in the military that changed his life. He had many interesting moments, but the telling…
Officials are reviewing proposals to renovate the Texas Ranger Hall of Fame and Museum into a modern attraction that tells the full history of…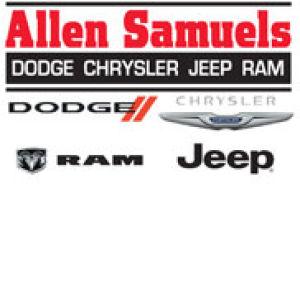 Allen Samuels Chrysler Dodge Jeep Ram l Waco TX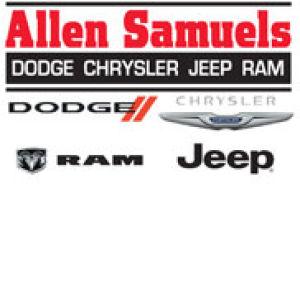 Allen Samuels Chrysler Dodge Jeep Ram l Waco TX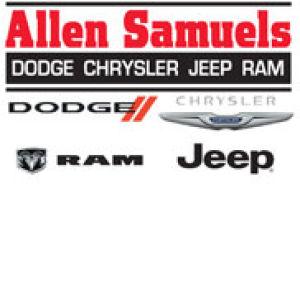 Allen Samuels Chrysler Dodge Jeep Ram l Waco TX
With special thanks to Ann Roznovsky for preserving Tribune-Herald history.
World War II veteran Rufus Spain, of Waco, has compiled the letters he wrote and sent home while serving in the war into a book titled "Letters Home."
A ragtag gang of Waco newspaper workers walked between Roman columns and under a concrete eagle in October 1950 to enter their new workplace a…
Coach Scott Drew has led the Baylor University men's basketball program from the depths of murder and mayhem to the March Madness mountain top…
He didn't see combat during World War II, but handled duties related to the famous Battle of the Bulge.
The Dr Pepper house at 1503 Washington Ave., whose occupants included the man who named the soft drink created in Waco and much later Christia…
Waco's downtown Tax Increment Financing Zone board voted Thursday to recommend $2.6 million to assist Magnolia in renovating the Tribune-Heral…