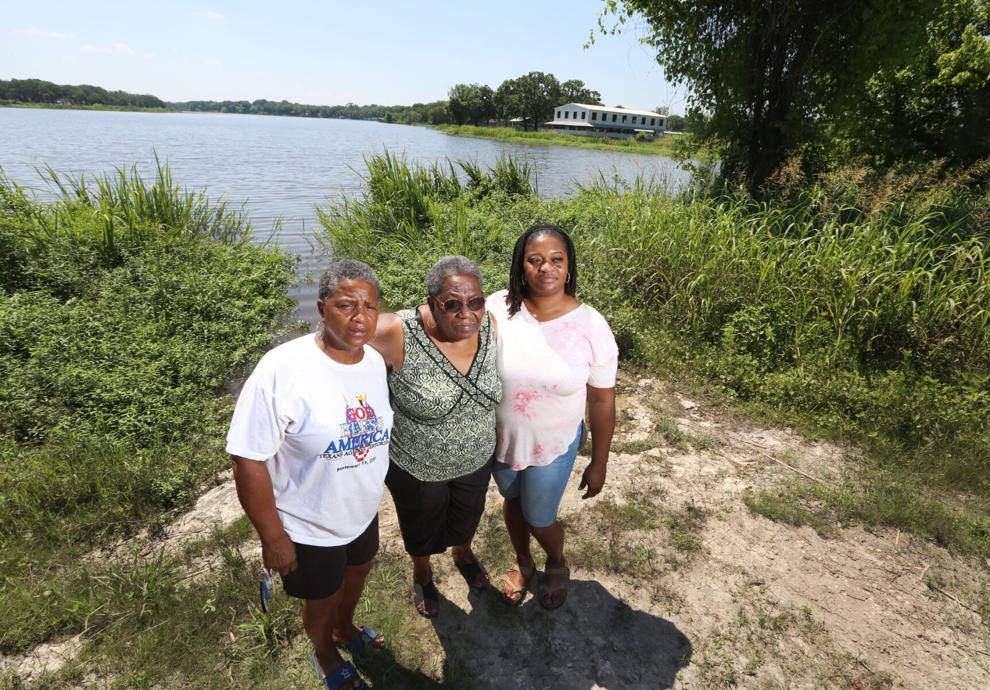 Pamela Beachum stood Thursday morning on the shoreline of Lake Mexia and gazed across an inlet while her mother sat in the car with the air conditioning on full blast.
Five hundred feet across the shallow water she could see pavilions, shady oaks and the playground of a park that once drew thousands of people across the state for a dayslong Juneteenth celebration, about 40 miles east of Waco.
But this week the grounds of the 20-acre Booker T. Washington Park were quiet except for the sound of insects and a distant yard crew battling Johnson grass and poison ivy.
The lake sparkled in the sun, and Beachum recalled the happy Juneteenths of her childhood: the fish fries, the ice cream, the grownups with their tents and dominoes, set up in the shade of post oaks that families had planted generations ago and claimed as their own.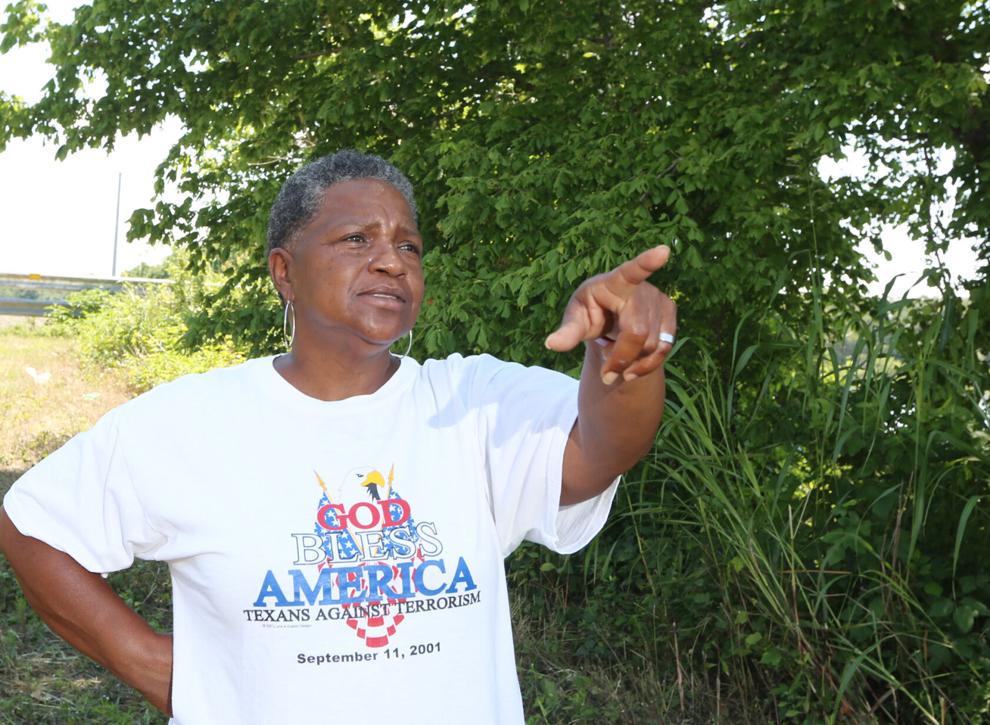 But for 40 years, she has avoided this place that was once the pride of Mexia's Black community, a symbol of emancipation, self-reliance and joy.
Between where she stood and those oak trees is where her brother, Carl Baker, drowned on June 19, 1981, along with Anthony Freeman, 18, and Steven Booker, 19. Local lawmen had detained them on a marijuana possession offense and placed them in an overloaded boat without life jackets or running lights to take them to a command post, an investigation later found.
The boat flipped 80 feet away from the shore. The three lawmen made it to land. The three teens did not.
"Every time I come out here, it makes me bawl," said Beachum, who lives a few miles away in Mexia and works at the hospital there. "It's not a pretty sight I want to be at. Especially the way those guys went out. Those were good guys."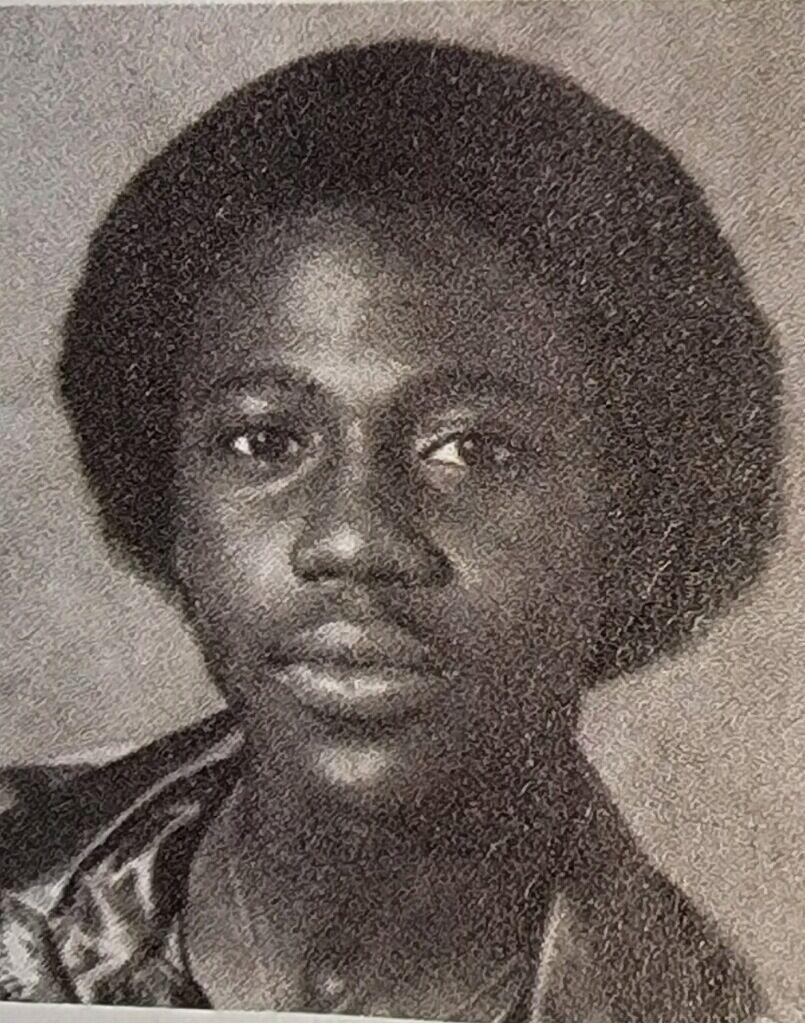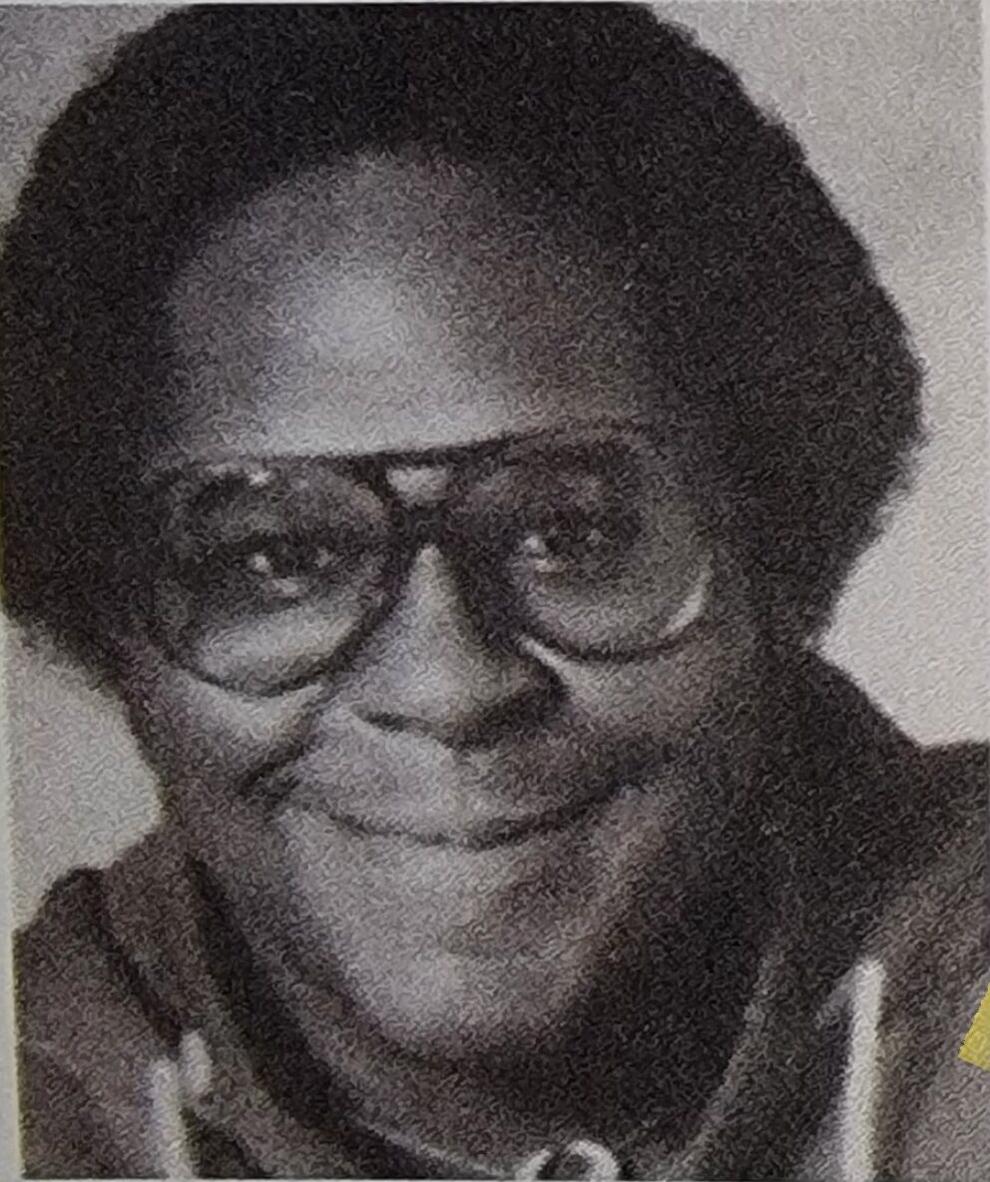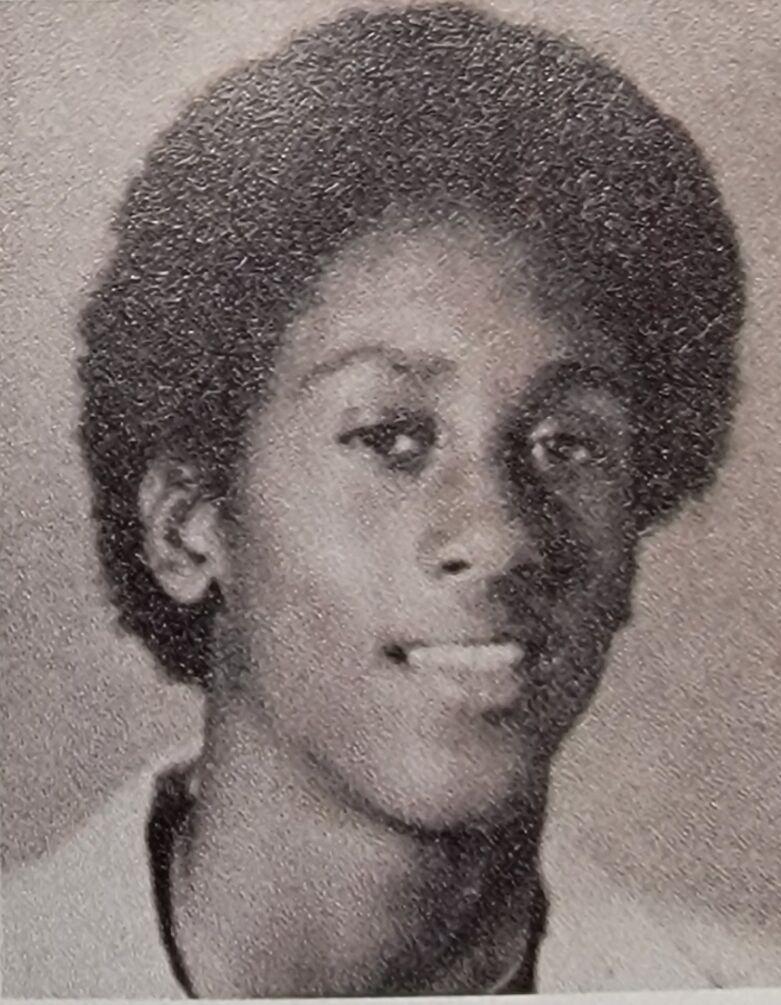 As Juneteenth is observed for the first time this year as a federal holiday, there will be no celebration at Booker T. Washington Park, which was a preeminent Juneteenth festival site in Texas even before Black leaders bought it in 1898. In fact, Limestone County has a claim to one of the earliest Juneteenth celebrations that followed when Gen. Gordon Granger read the Emancipation Proclamation in Galveston on June 19, 1865, compelling Texas slaveowners to free their slaves.
A sign at the park entrance blames the COVID-19 pandemic for the year off, but attendance has dropped to only a handful in the last few years.
This year's celebration is pivoting to downtown Mexia, where the focus will be on remembering the teenagers, dubbed the Comanche Three, who died 40 years ago. The three — Baker, 19 and Freeman, 18, both of Mexia; and Booker, 19, a former Mexia resident who had moved to Dallas — were close friends.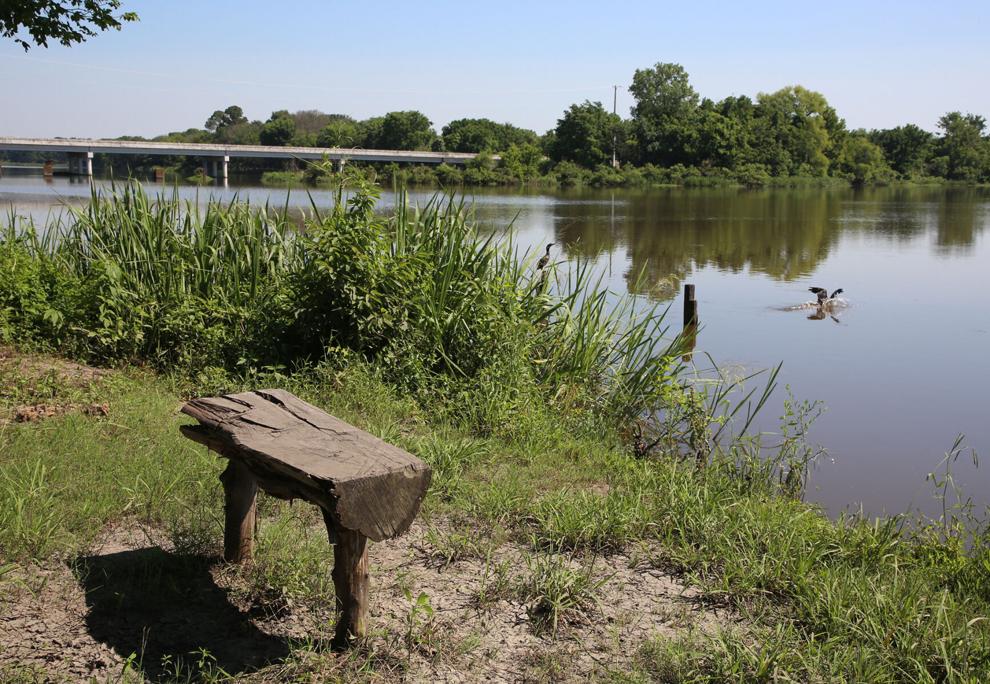 Saturday's parade will start at 10 a.m. at Pressler and Main streets and wind to Belknap Street, where a program honoring the teens will feature family members and local elected officials. Free food, drinks, a bounce house and games will be provided.
Jazzmine Anglin, 41, a relative of Carl Baker and an event organizer, said she believes the time is right for an open public discussion of the 1981 tragedy. She said the nationwide reckoning over the more recent deaths of Black Americans such as George Floyd, Trayvon Martin and Sandra Bland in police custody has made those long-ago deaths more relevant than ever.
"It's the 40th anniversary, and with the current climate of police killings going on, it's forced us to bring it up and deal with it. It's just an acknowledgment that their lives mattered as well," Anglin said.
The drownings were a national story at the time and set in motion a judicial investigation, followed by a criminal trial in which the officers were acquitted, then a settlement for the bereaved families.
For those families, the trauma has lived on, buried but still raw.
Beachum said she has tried to avoid discussing the memory over the years.
"I blocked a lot of stuff out," she said. "I didn't want to relive it, and I didn't want to think about it. But this year I found out a whole lot more."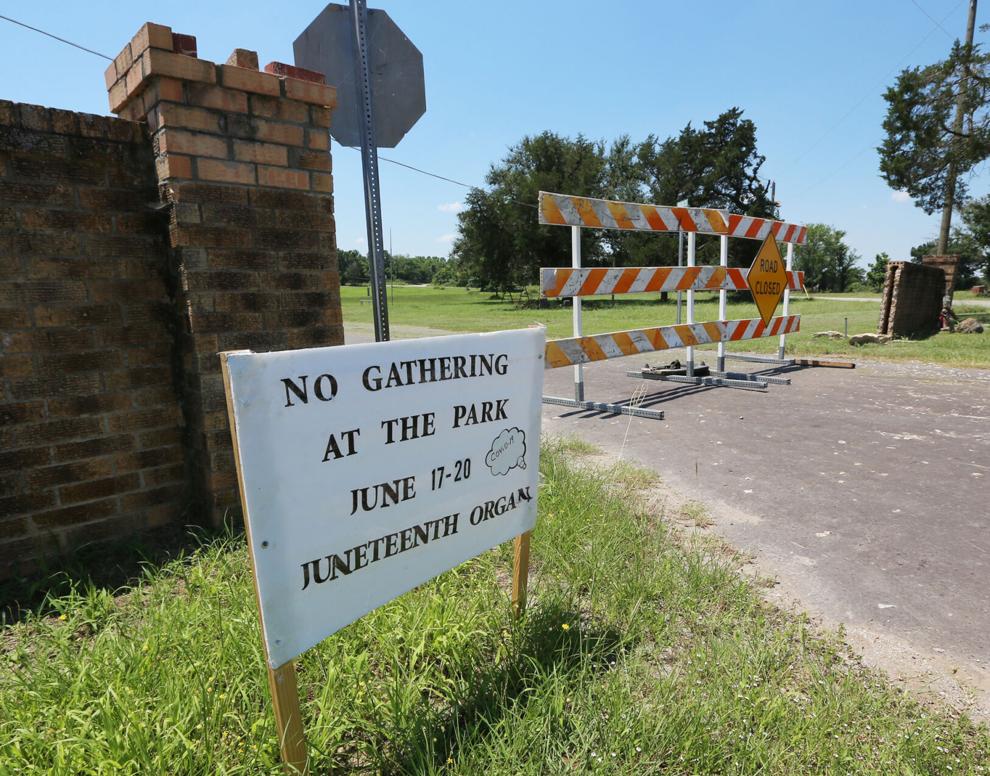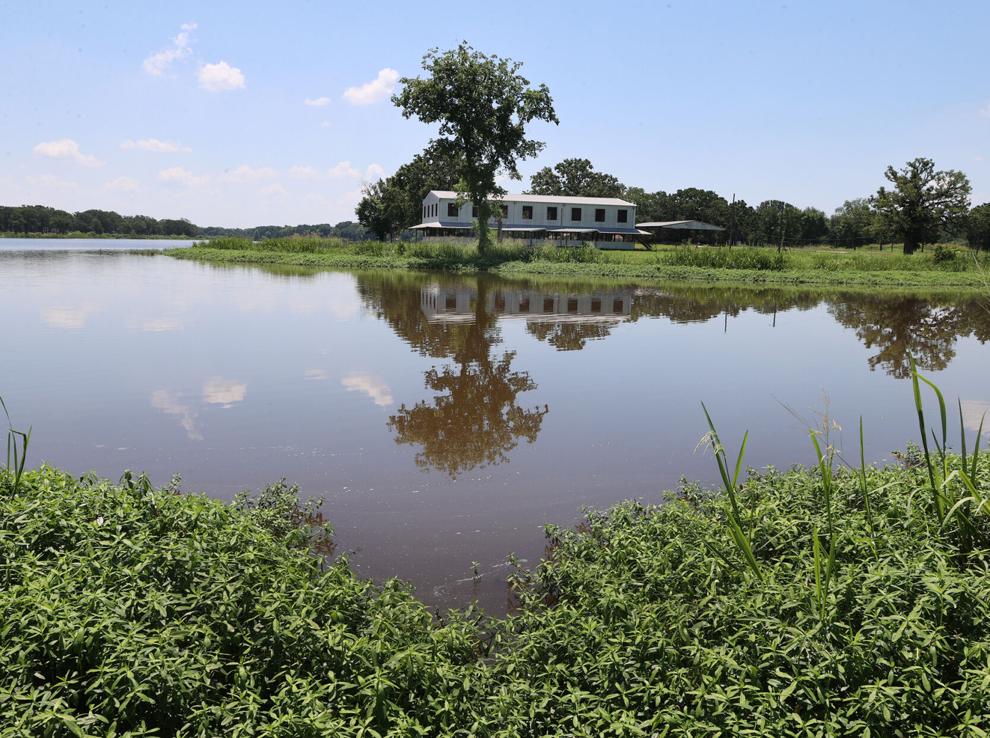 Earlier this year, she spoke to Texas Monthly writer Michael Hall for an in-depth story that ran last month, and she thinks this year's celebration will be a step toward healing. Above all, she wants Carl to not be forgotten.
"He was the brother you'd want to have for a lifetime," she said. "Carl was good with his nieces and his family members. There was just something about him. I believe in God, and God had a special place in his heart, and he was ready for him. I don't question God, but if it had been any other type of way his life had been taken so soon, I could accept it. But this, this is hard."
Beachum was Carl's older sister, and was used to him sharing his paycheck from the Hobbs Fiber factory when she was a young mother.
Judy Chambers, a first cousin who grew up with Carl, considered him a younger brother. Chambers, 66, who is now Mexia's municipal judge after serving 18 years on the city council, also remembers his generosity and his love for his younger relatives.
When he was 15, Carl briefly moved to Illinois, where Chambers was living at an Air Force base with her husband, to help take care of Chambers' baby son, Hank.
"To me, he was a good guy," she said. "He was so giving and very responsible."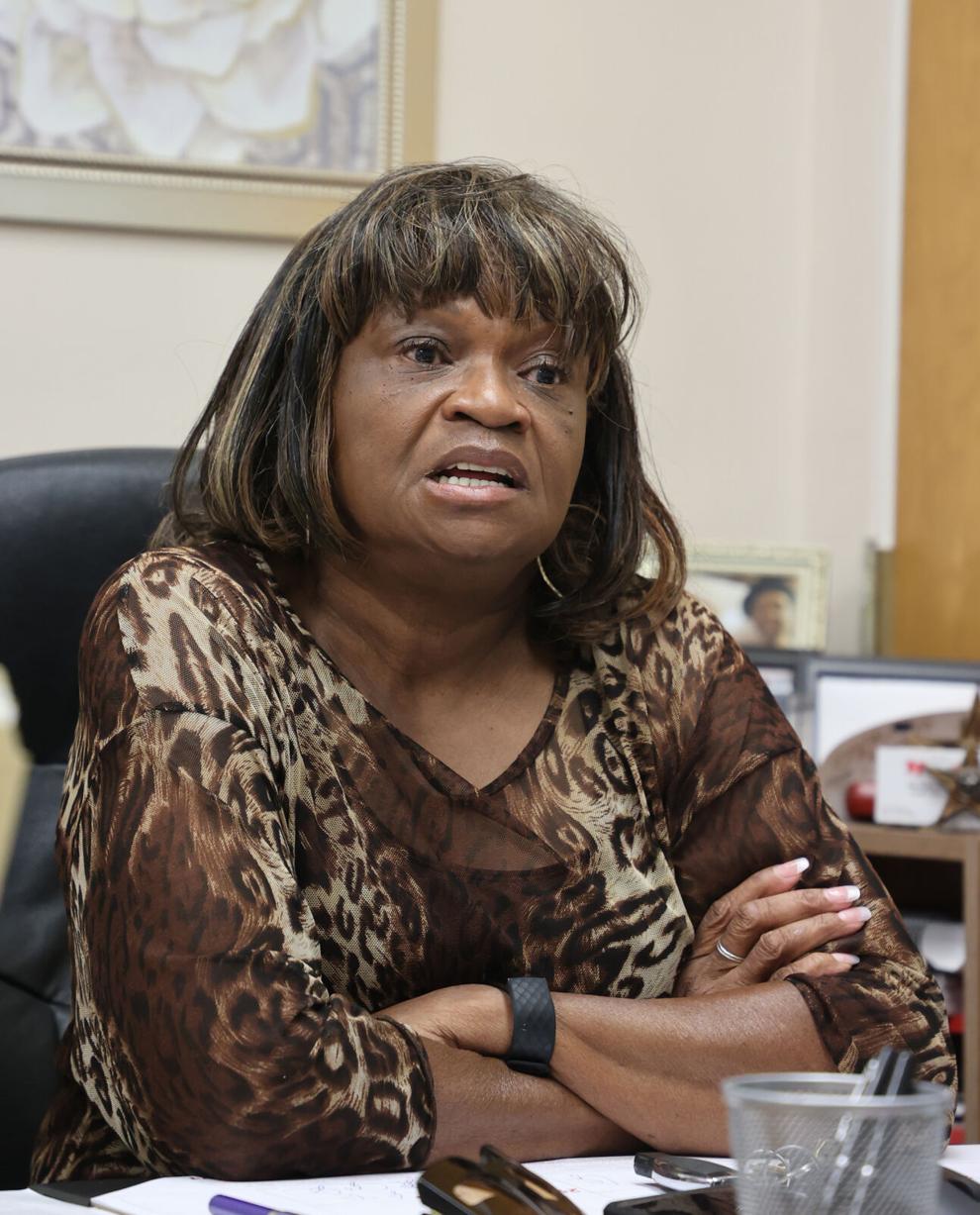 A younger sister, Cassandra, was pregnant at the time of Carl's death and never recovered from the trauma, Beachum and other family members said.
"Carl was real close to her," Beachum said. "She was never the same."
Cassandra Baker's son, Chad Baker, was in the womb at the time of the drownings. He said his mother did not speak for a week after the incident. She withdrew from her family, couldn't work, and left her sister to raise him for some years. She died seven years ago.
"I feel like they took a part of my life, because they took my mama," said Chad Baker, who owns a business in Mexia. "She was a real friendly, popular lady, but then she cut everybody off. … When it got close to Juneteenth, she wouldn't talk to nobody. The whole month of June was horrible. When she was going to Waco and got ready to cross Lake Mexia she would close her eyes."
Chad Baker said he grew up with a bitterness toward police, and as a young man deliberately courted conflict with the police.
"When I was older, I realized I actually had a hatred for police," he said. "I never got any felonies, but I was acting out to get the police to do something. I wanted some kind of revenge. But my grandmother was praying for me."
The basic details of the incident remain a source of dispute in Mexia, where about about 28% of the population of 7,344 is estimated to be Black. The key point of contention is whether the young men who drowned were handcuffed at the time.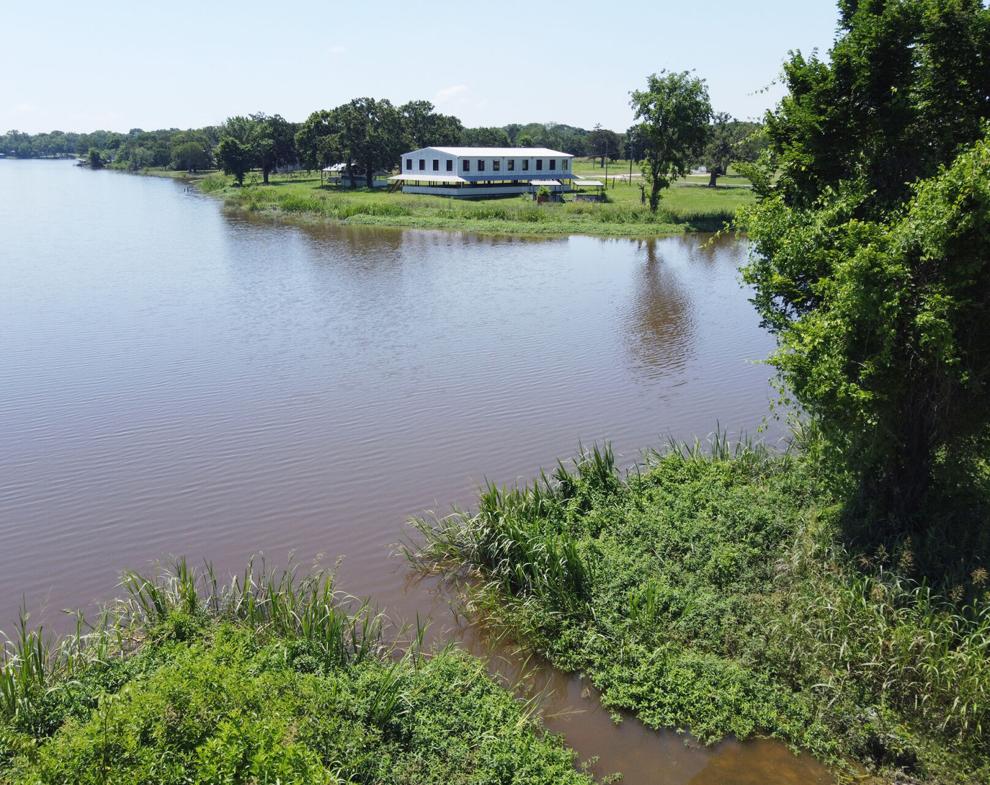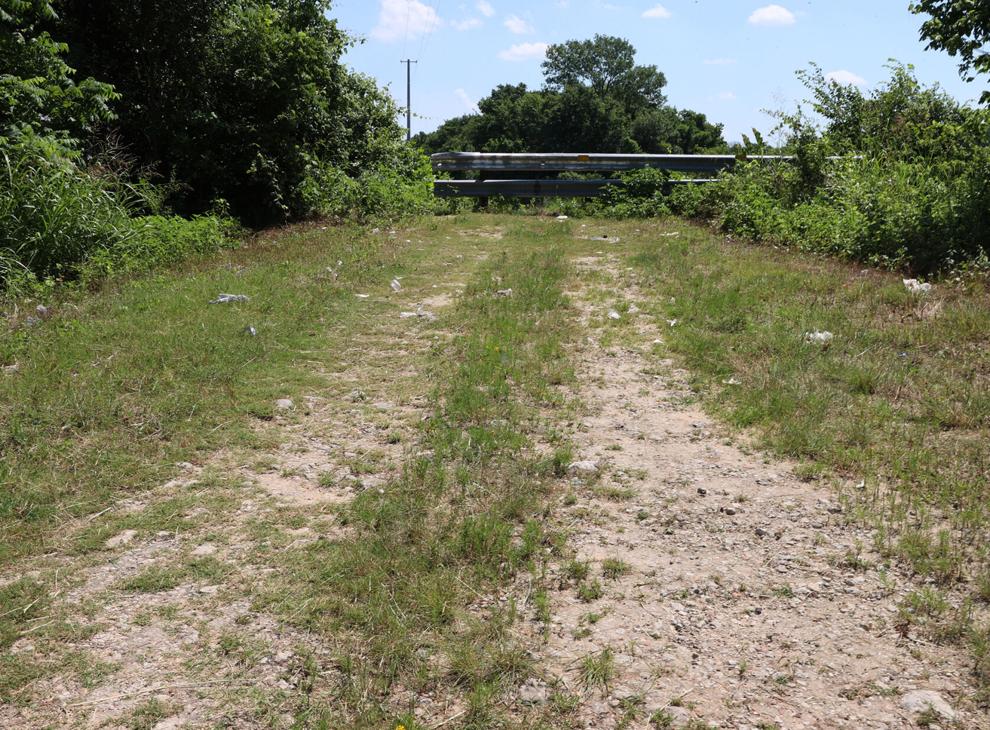 According to investigations and news reports from the time, the Limestone County Sheriff's Office set up a command post about 200 yards across the narrow lake to deal with the crowd of about 5,000. By all accounts, the one-lane bridge nearby was choked with traffic on July 19, 1981, leading the lawmen to borrow a 14-foot boat from a game warden so they could visit the festival grounds around 10 p.m.
Deputy Kenny Elliott was joined by probation officer David Drummond and a Black reserve deputy, Kenneth Archie. They reportedly came across the three teens and another friend, Jay Wallace, in a car with what appeared to be a baggie of marijuana.
Around 11 p.m., the six men boarded the boat, which quickly began taking on water and capsized about 80 feet from the shore, according to the Texas Monthly article. Archie held onto the boat and was rescued, while Elliott and Drummond swam for the shore.
The three young men in custody could not be found. The deputies walked across the bridge and summoned help from the local fire department, which began to search the lake with boats.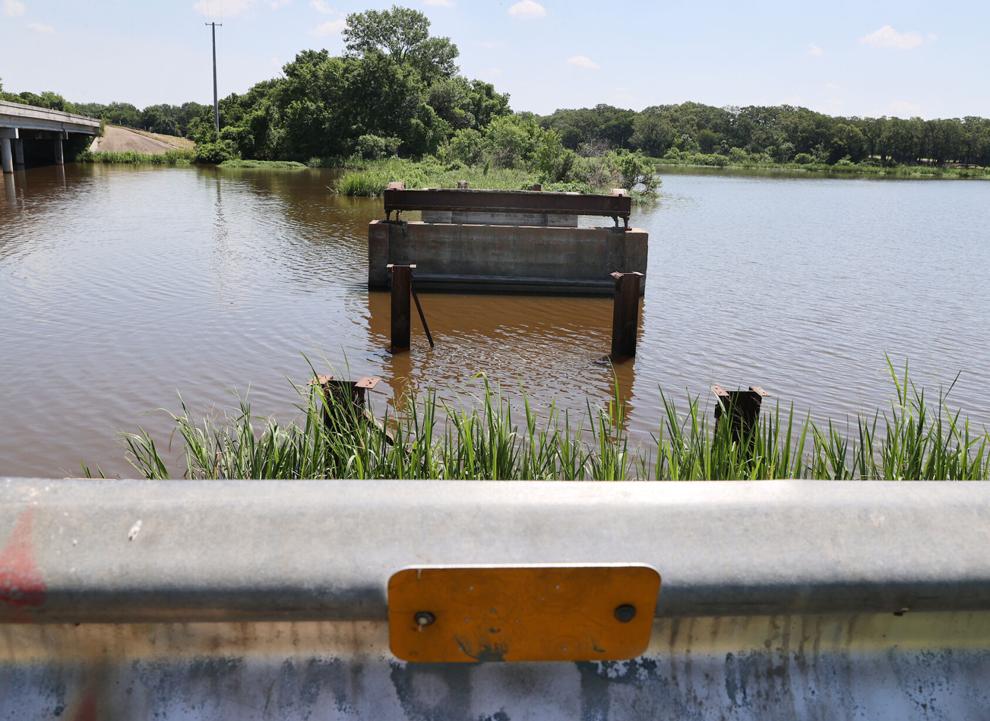 Meanwhile, Chambers had wandered off from her family's cabin at Booker T. Washington Park, wondering where her cousin was. She had just come in for a few days during a family move from Anchorage, Alaska, back to Texas. She had even talked to Carl Baker, a former city lifeguard, about teaching her children to swim.
"I kept asking, 'Where is Carl?'" she recalls. "He was one of my favorite people. Someone said, 'You need to get back to the camp.' I went back to the camp and Carl's mother was over behind the car, crying. Someone came up and said Carl had drowned."
Carl Baker's body was found at 2 a.m., and Anthony Freeman's body was found the next afternoon. Booker's body was found the next day.
As the media descended on Mexia, Archie, the reserve deputy, told a reporter two of the teens had been handcuffed, though the handcuffs had been removed before they entered the boat.
As community tensions rose, District Judge P.K. Reiter ordered an inquiry into the case with assistance from Larry Baraka, a prosecutor recommended by the NAACP. Baraka concluded that the three had not been handcuffed at the time of the incident, and he attributed the tragedy to "rampant incompetence" rather than racial motivations.
The next April, an all-white jury in Dallas acquitted the three officers of criminally negligent homicide, a misdemeanor charge.
Chambers, now living in Denton, learned that not everyone wanted to keep fighting. After she spoke her mind to a TV reporter about the incident, blaming police for the drowning, she visited her grandmother in Mexia.
"She pulled me aside and said, 'Baby, leave that alone. Don't make the white folks mad,'" she recalled. "I couldn't understand that. I said, 'Carl is dead.' She said, we don't want any trouble."
As Juneteenth 1982 approached, event organizer Frank Briscoe downplayed the impact of the drowning, praised Sheriff Dennis Walker and predicted a turnout of about 40,000 people. When 1,000 showed up, he acknowledged the drowning had played a part, according to Tribune-Herald coverage at the time.
To this day, Chambers believes the young men were handcuffed, noting that of the three, only Freeman could not swim.
Rick Washington, a close friend of the three men, was on a Navy ship in the Philippines when he read a newspaper story about his friends' deaths.
"Shock wasn't the word," said Washington, now a pastor in Mexia. "When I found out about that, from the time I got on that flight in Manila until I touched down at DFW, I cried my eyes out."
Washington also refuses to believe the story that the boys were not handcuffed.
"I can understand that Anthony drowned, because he was scared of water," he said. "But for Steve and Carl to drown, oh, no. I don't care what nobody says. If they weren't handcuffed, they would still be alive."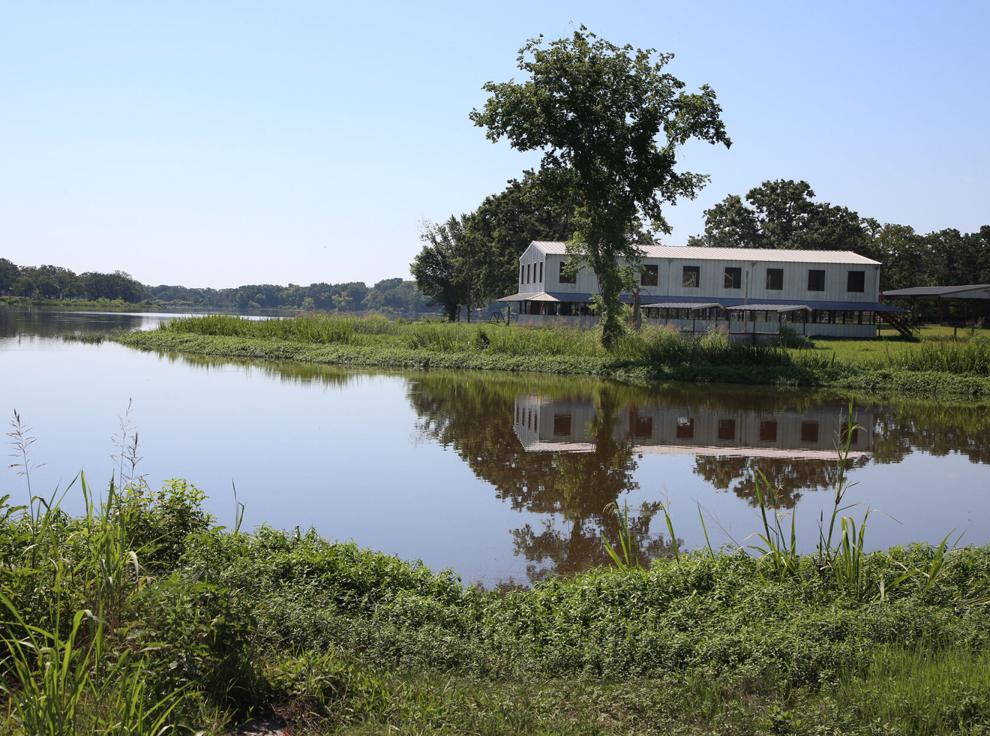 Dennis Wilson, who was supervising the scene that night from the command center, said that suggestion is absolutely false.
"There is no truth to that," said Wilson, 66, who retired as sheriff of Limestone County. "They were not handcuffed when they got into the boat. … That's a lie.
"It still hurts me that people want to say that. I know it's not the truth. It was a tragedy. Nobody in the world wanted that to happen. It's like Monday morning quarterbacking.
"It's something that happened 40 years ago, and I'm sorry that it happened. I pray for the families of the victims. I can't change that. But I don't want to open scabs. I want to leave it alone. I'm hesitant to talk about it because that's history. I'm for time healing wounds."
At Lake Mexia, Beachum helped her mother, Evelyn Jean Baker, 85, out of the car for a quick photo at water's edge. She said she had to admit the lake and the park are beautiful, and she still cherishes her memories of her times there.
She said she has forgiven those responsible for her brother's death, but she cannot forget what happened. And she cannot stop thinking that her brother should still be alive, sharing those beautiful Juneteenth memories with her.
"I don't have anything against law enforcement. I love them," she said. "I have some in my family. But doing the right thing is what I want. … Somebody knows what happened that night. They know the truth, and it's still not too late. When God puts his hands on you, you're going to tell the truth."