Kyle Bauernschmitt was a small child when terrorists flew planes into the World Trade Center and the Pentagon on Sept. 11, 2001.
But 19 years later, that catastrophe motivated the Robinson volunteer firefighter to dress in full bunker gear Friday and climb the punishingly steep staircase of Jacob's Ladder. Joined by others, he would go up and down about a dozen times in solidarity with the firefighters who died that day.
"If my brothers and sisters could do it, I figured I could probably do it," the 26-year-old firefighter said as he prepared to scale the steps on Cameron Park Drive. "I was a baby when this happened, but this means the world to me."
Bauernschmitt joined dozens of men and women with the Heart of Texas Marine Corps League 975 for the second annual Waco Memorial 911 Stair Climb in in remembrance of the climb first responders made up the Twin Towers on 9/11. Bauernschmitt was the only participant dressed in full firefighting gear, but others found it challenging enough.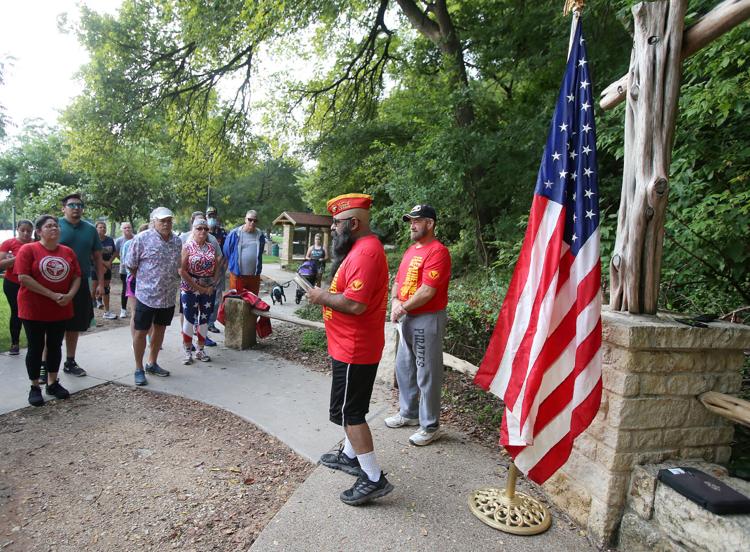 "We will be doing 24 relays up Jacob's Ladder to commemorate the 2,000 steps that first responders took to respond to those people who were in the towers," said Rolando Hernandez, commandant with the Heart of Texas Marine Corps League 975. "At 8:45 a.m., the first plane hit the tower and at 8:46 a.m. the bell rang for the first responders to respond to the towers, so our chaplain here will ring the bell and we will start up the stairs."
Local Marine veterans hosted the gathering while residents from McLennan County and outside the region joined the effort. Retired New York Police Department Officer Arlene Sykes, who now lives in Hewitt, said she was on vacation on the day both planes struck the World Trade Center towers, but she went down to Ground Zero the following day to help other first responders.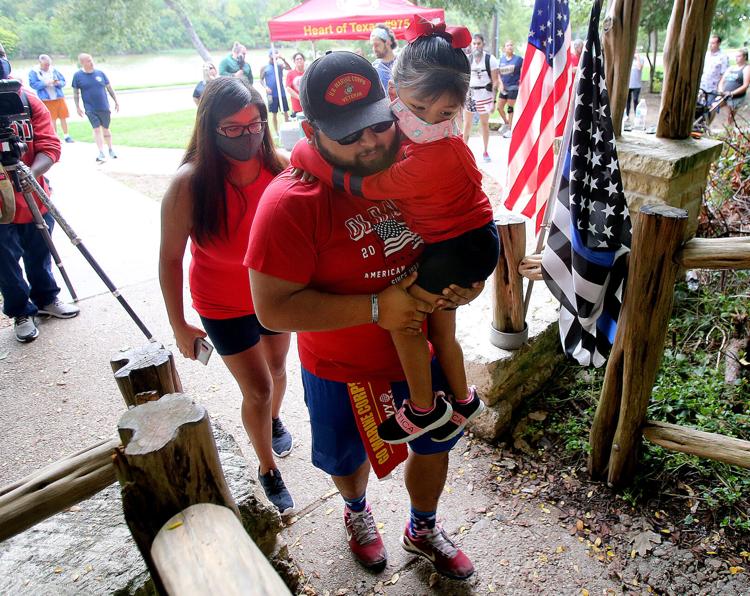 "I went down to the World Trade Center for the first two months, for all of September and October, and we provided security and helped with looking in the bucket lines," Sykes said. "You couldn't see in front of you and two weeks later, you still couldn't see in front of you."
Two weeks into the recovery mission, Sykes remembered learning most first responders were not equipped with the correct face masks, complete with filters for the debris field. She said a lot of her fellow co-workers have gotten sick or died from lung complications, and she still struggles with side effects.
"The one thing I remember the most was the silence," Sykes said. "It was deafening, because with so many people down there knowing we had co-workers that were in the rubble, ... you were looking for them, but you just were trying to listen and you just never heard anything."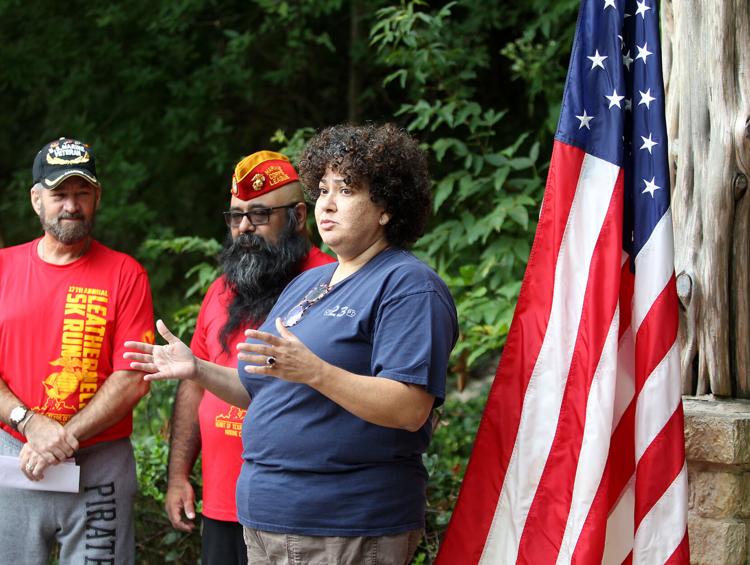 The city of Waco honored first responders of the 9/11 tragedy Friday morning at each of the Waco Fire Department stations. Crews pulled out their fire engines and held three moments of silence for when the first tower was struck, when the first tower fell and when the second tower fell.
"It has gone fast, but we don't need to forget," Waco fire Battalion Chief John Johnston said, standing outside Station No. 5 on Friday morning. "This could happen in our community, right in our backyard, so that is the reason we never need to forget."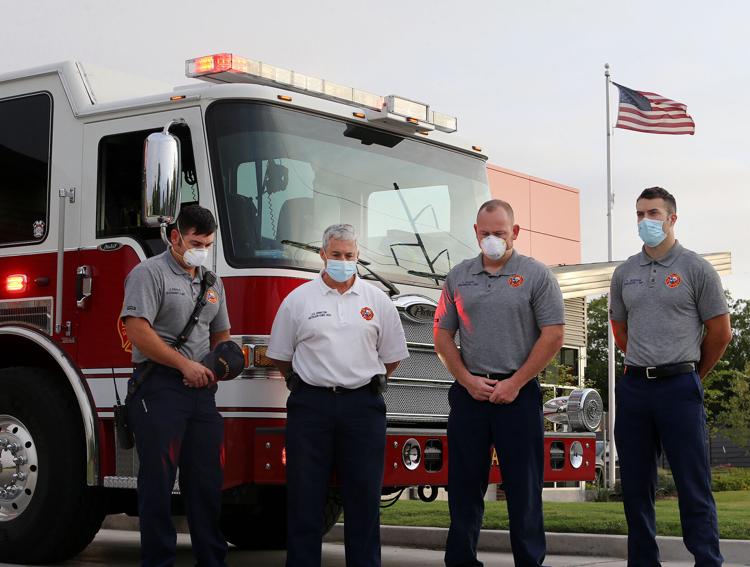 Johnston, who was serving as assistant fire chief in September 2001, said he remembered the news of the terrorist attacks spreading throughout fire headquarters. He said the city of Waco started planning for fuel shortages and any possible attacks throughout the nation while the world was captivated by the horror at the terror attacks in New York, Pennsylvania and Washington D.C.
Fellow Waco fire Battalion Chief Chris Pechacek stood outside Fire Station No. 1 in East Waco on Friday morning with fire crews to remember 9/11. He said while he was not at work that day 19 years ago, the importance never fades.
"It feels like it just happened yesterday...and it's as if you've just lost a family member," Pechacek said. "You never forget that, and you never forget that feeling that you had when you were with them and that love that you had.
"Obviously firefighter brotherhood is somewhat different, but it is still the same anytime we suffer a significant loss like that. We feel it for the rest of our lives."
---
Remembering 9/11 in photos
Attacks World Trade Center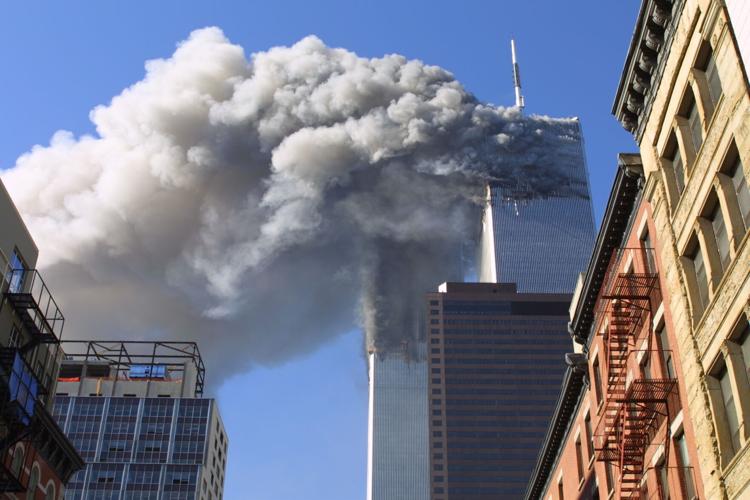 Attacks World Trade Center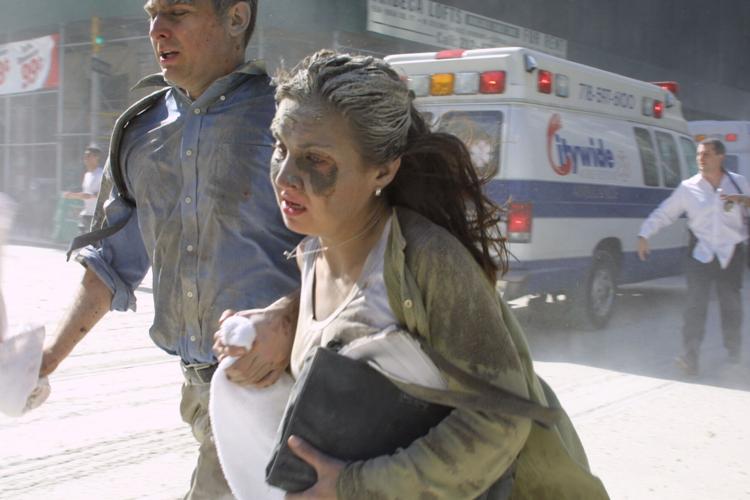 Attacks World Trade Center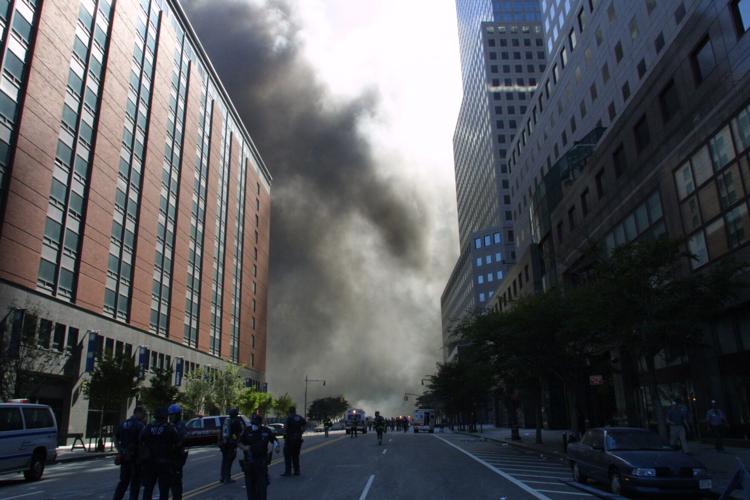 BROOKLYN BRIDGE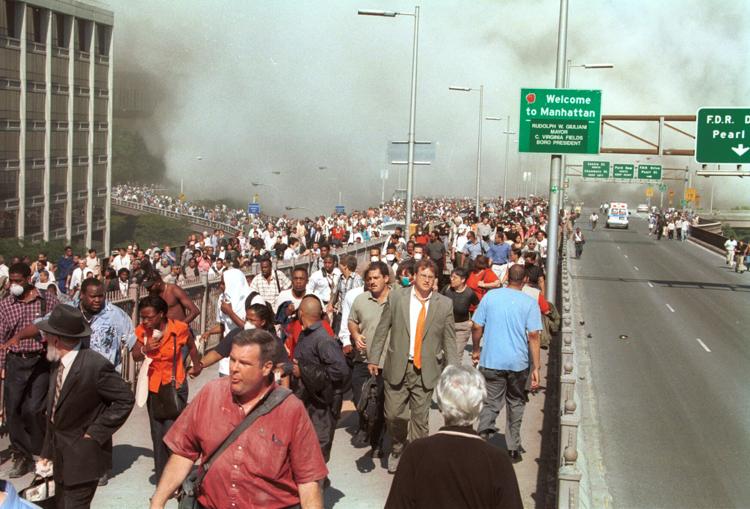 September 11th Terrorist Attacks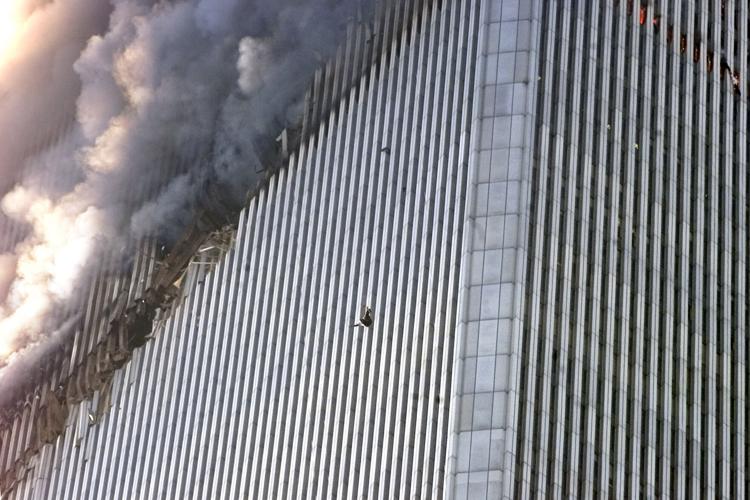 PATAKI GIULIANI CLINTON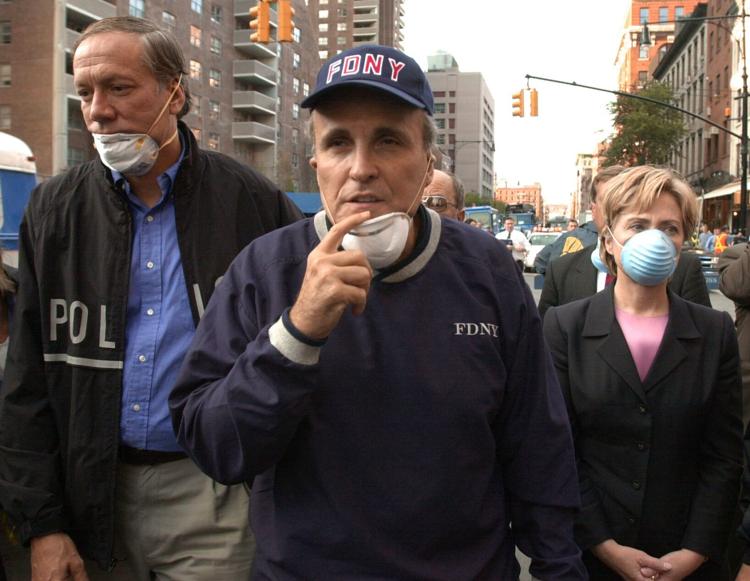 Attacks World Trade Center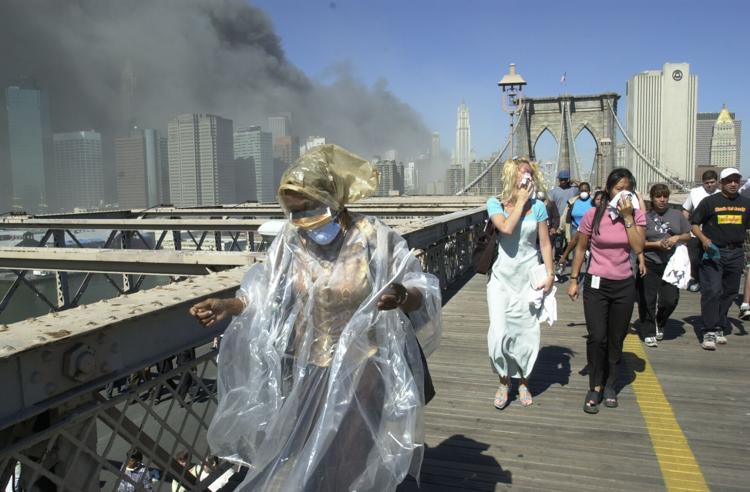 Attacks World Trade Center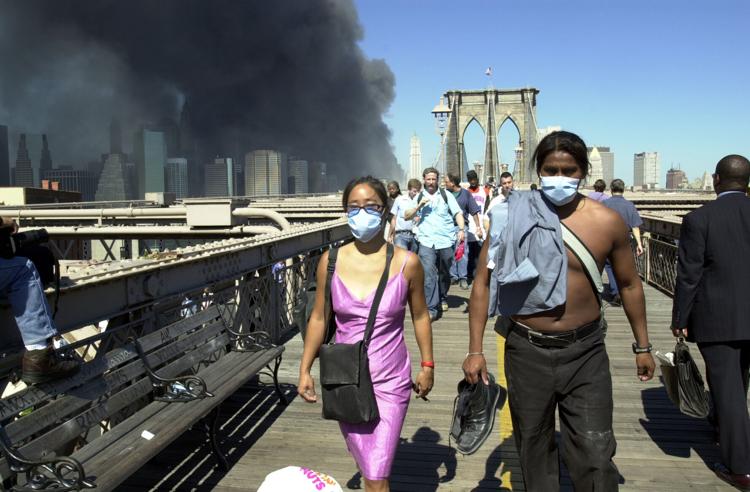 Attacks World Trade Center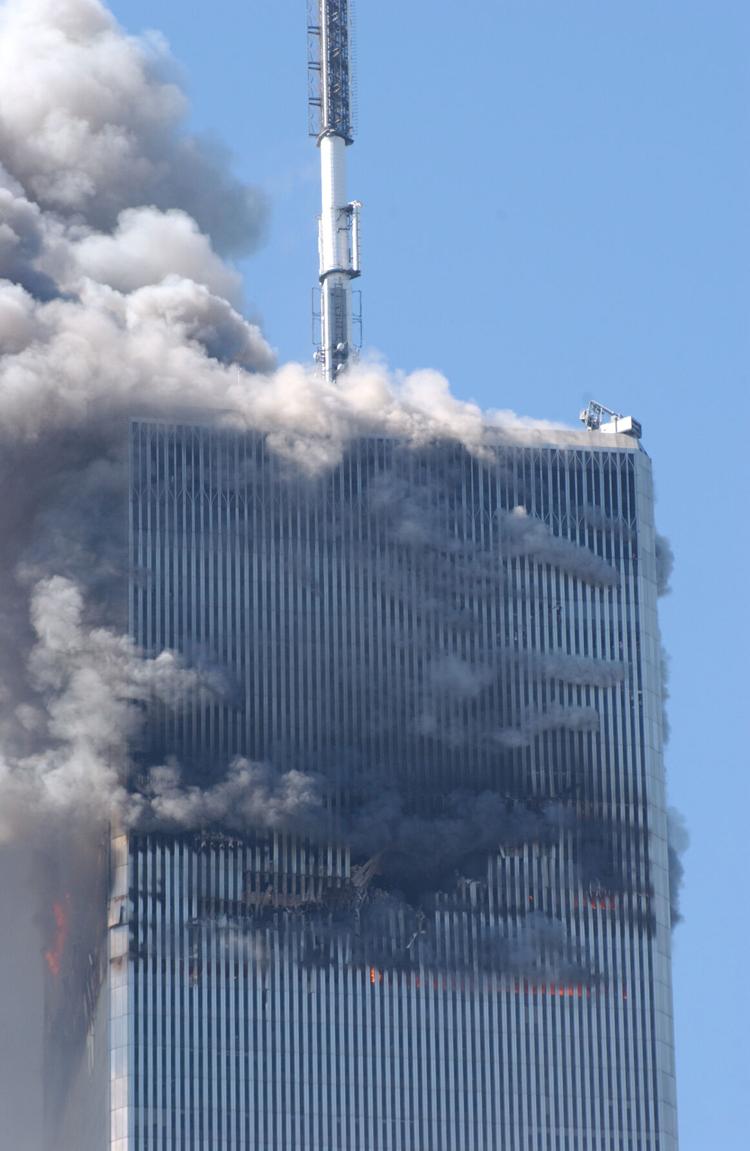 September 11 NYC Aftermath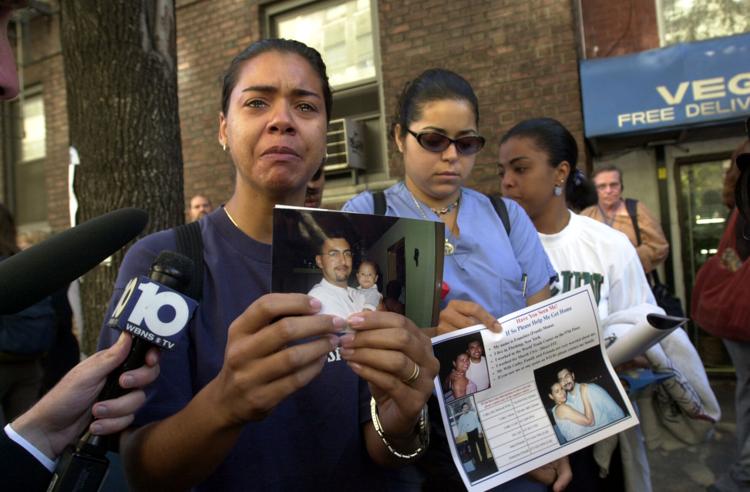 Attacks World Trade Center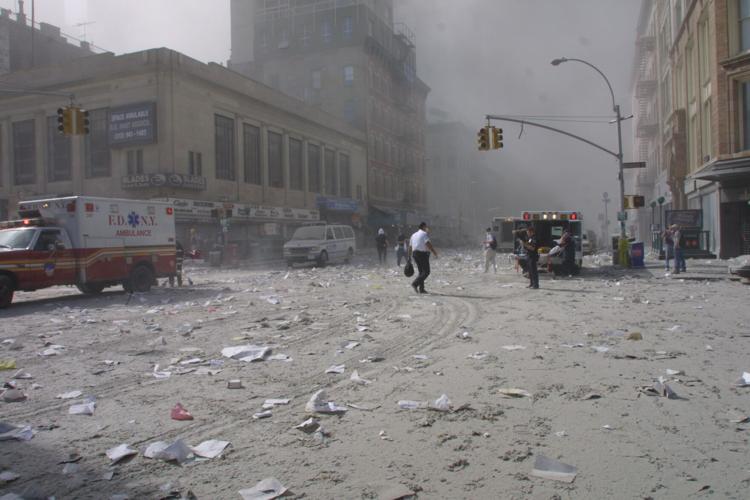 Attacks World Trade Center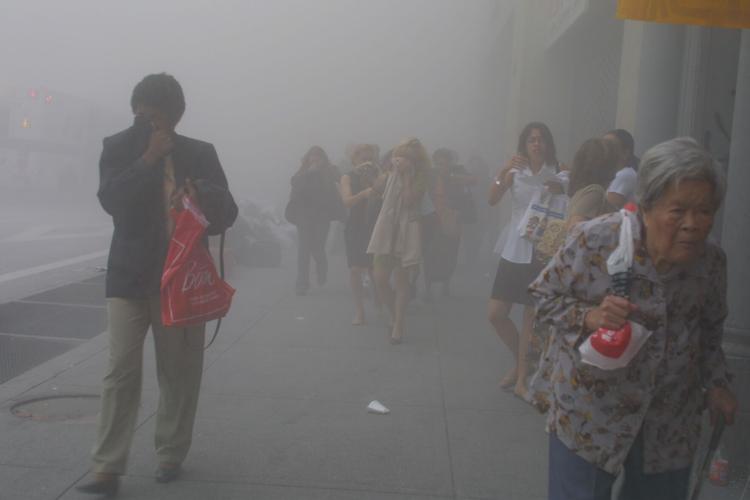 Attacks World Trade Center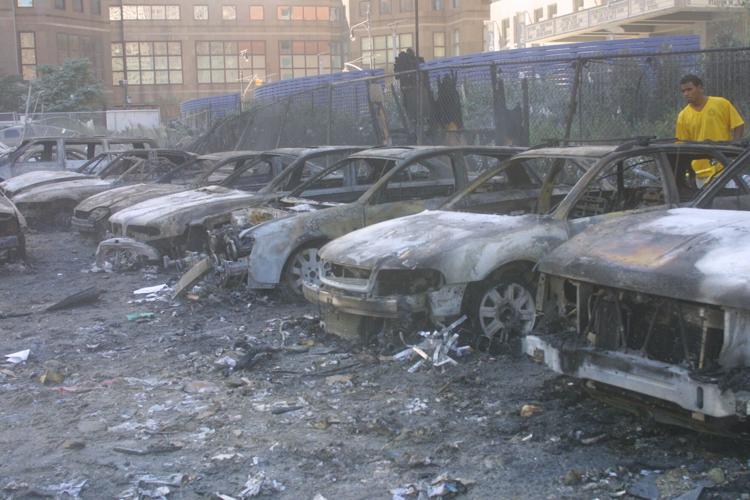 Attacks World Trade Center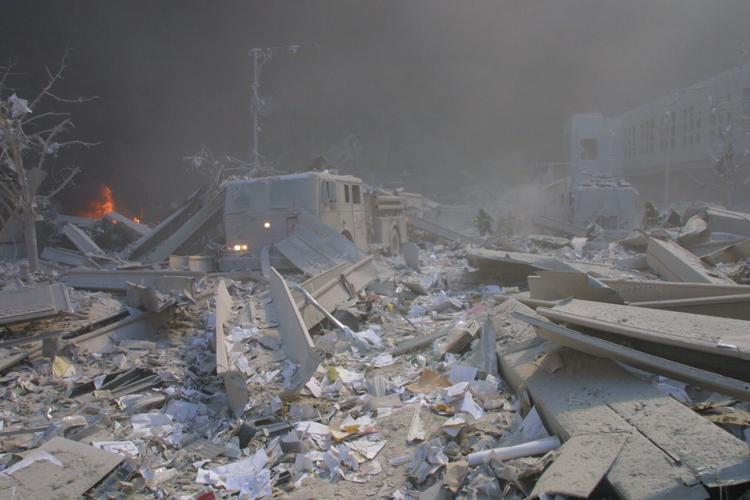 Attacks World Trade Center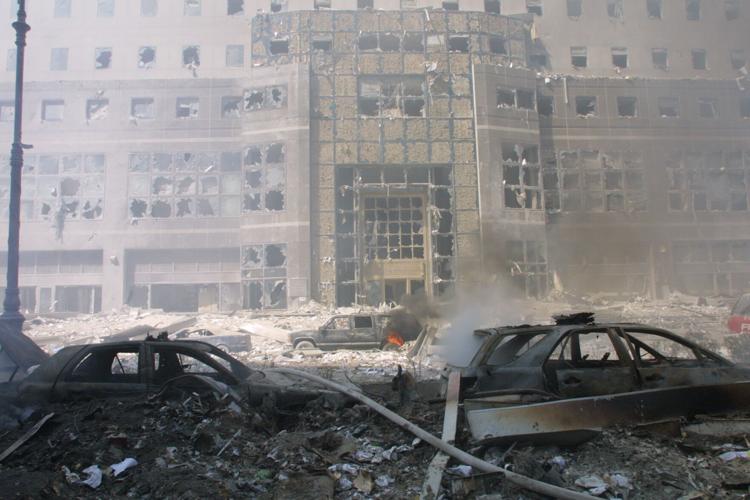 September 11 NYC Aftermath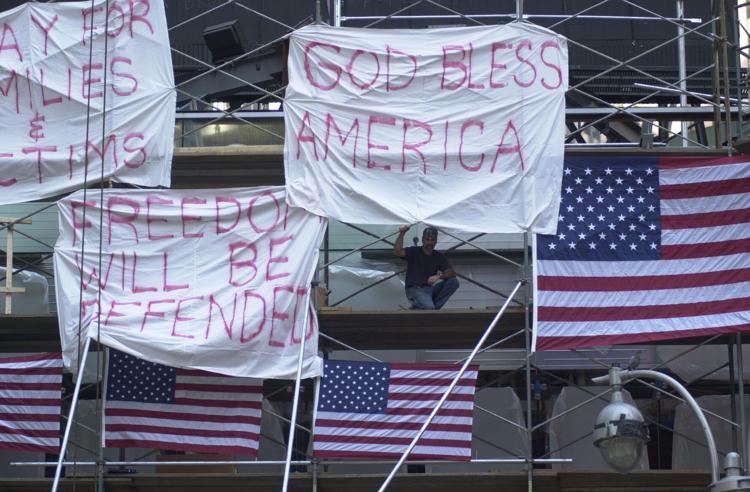 September 11 NYC Aftermath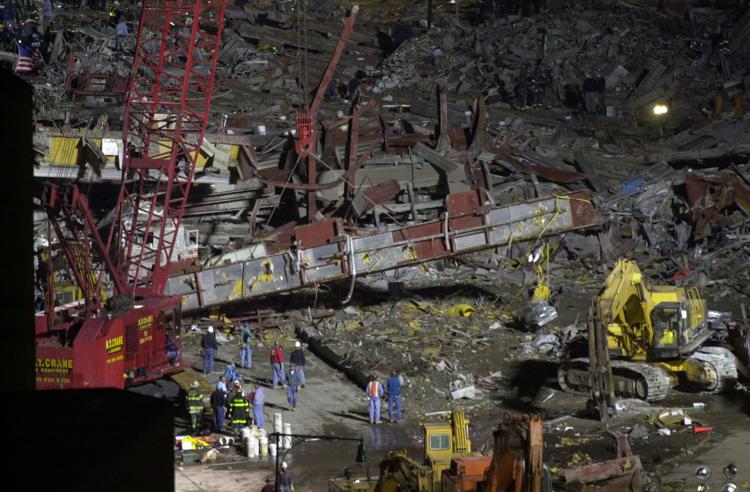 Attacks World Trade Center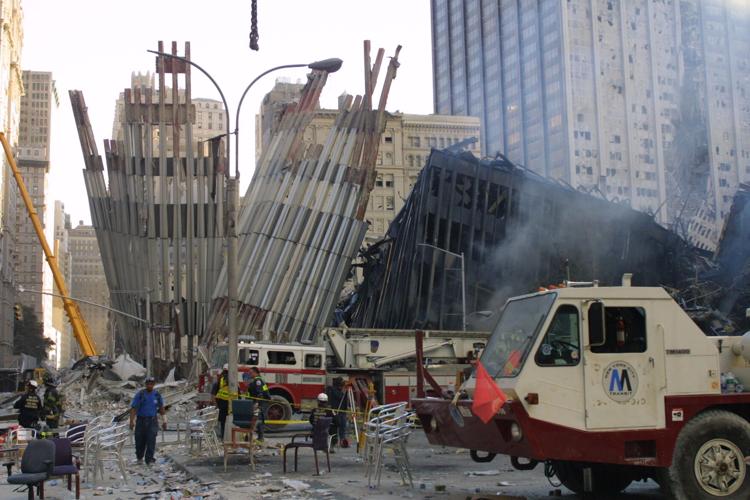 Attacks World Trade Center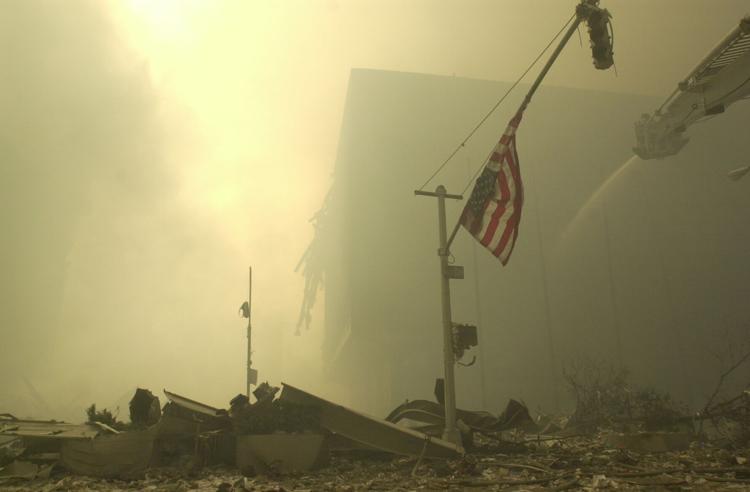 LEBOWSKI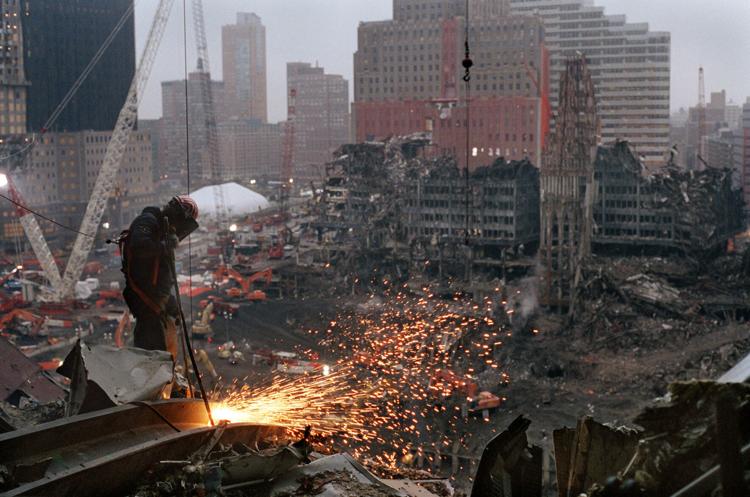 Attacks World Trade Center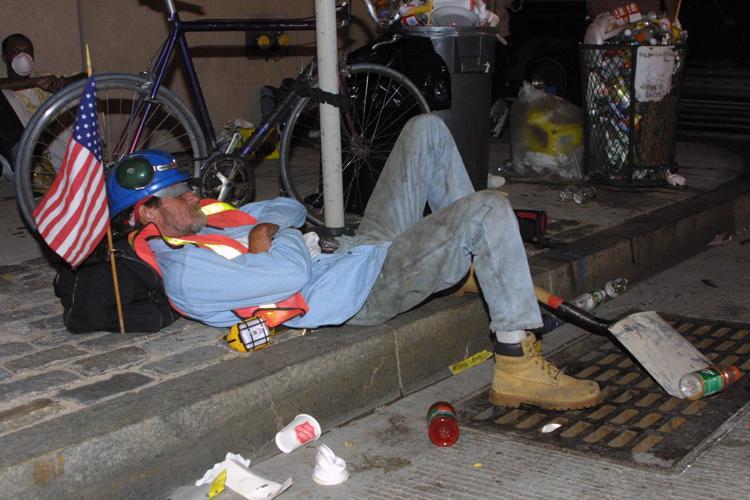 Attacks World Trade Center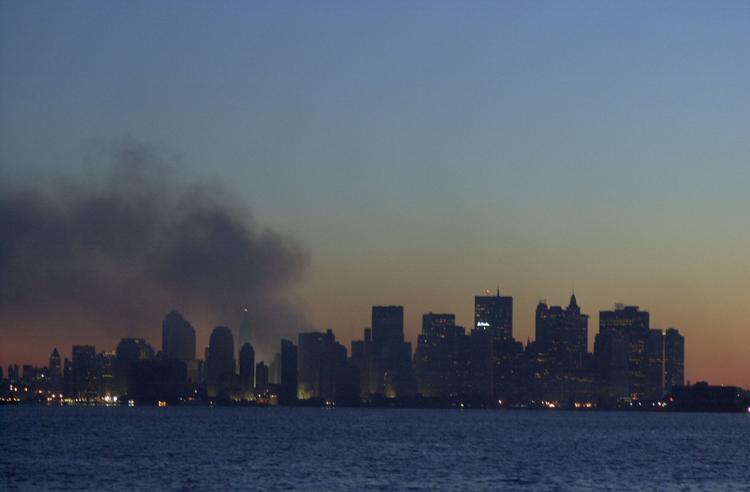 September 11 NYC Aftermath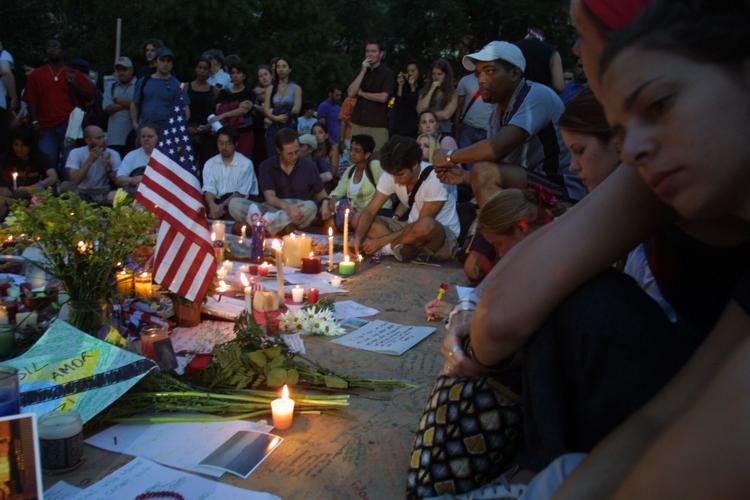 September 11 NYC Aftermath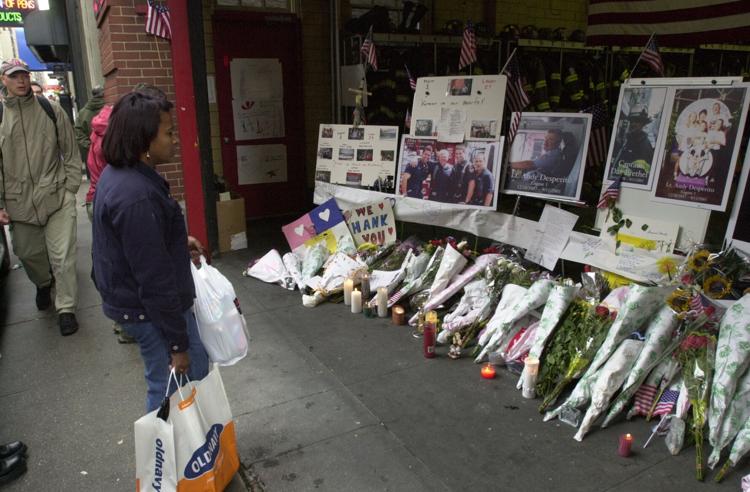 Attacks World Trade Center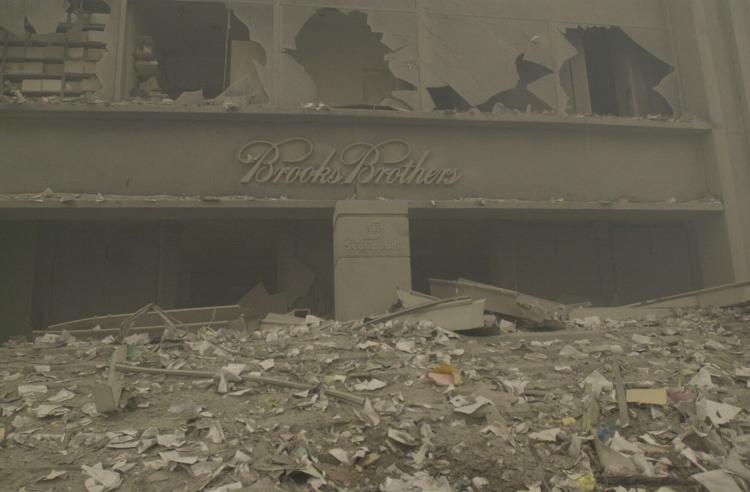 September 11 NYC Aftermath
September 11 NYC Aftermath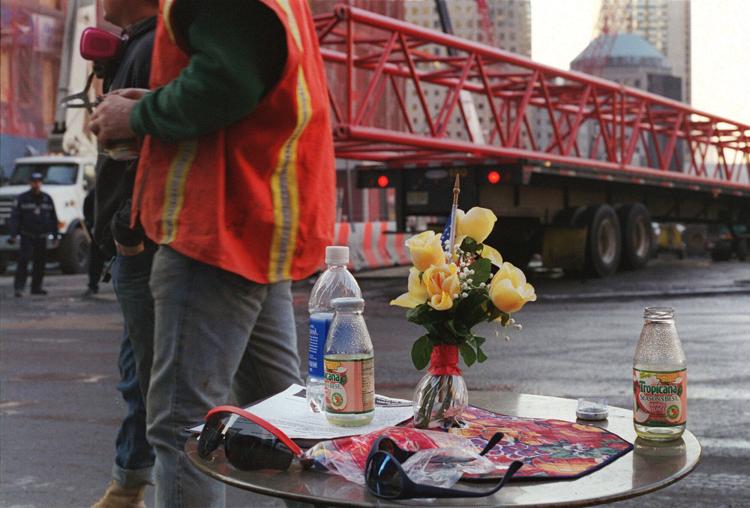 Attacks World Trade Center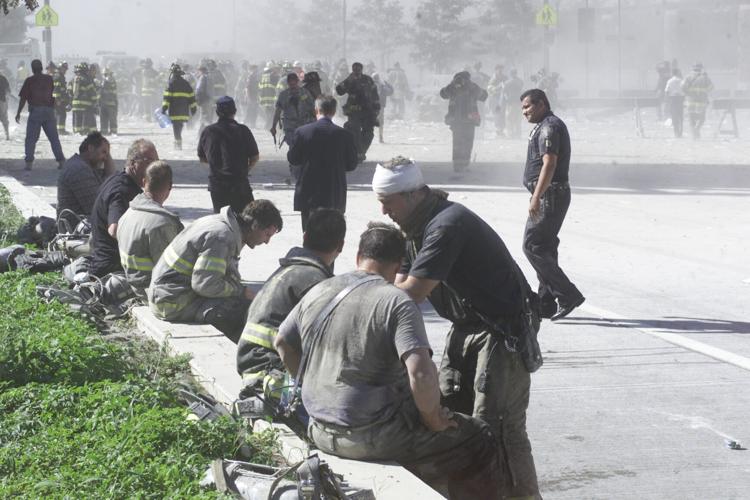 Attacks World Trade Center
Attacks World Trade Center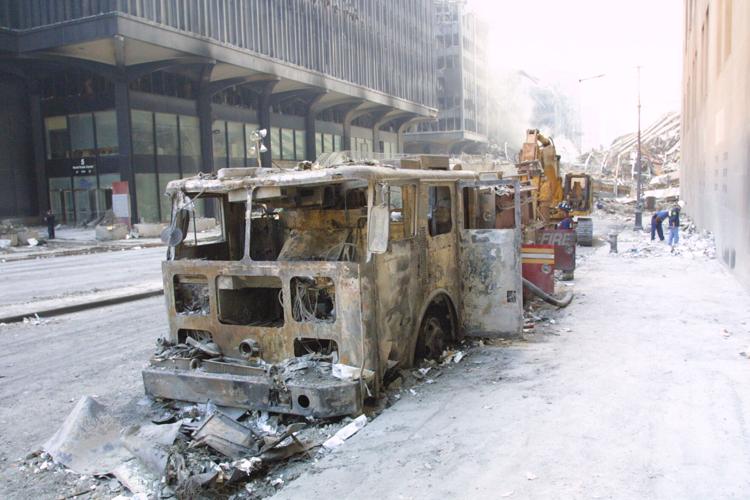 Attacks World Trade Center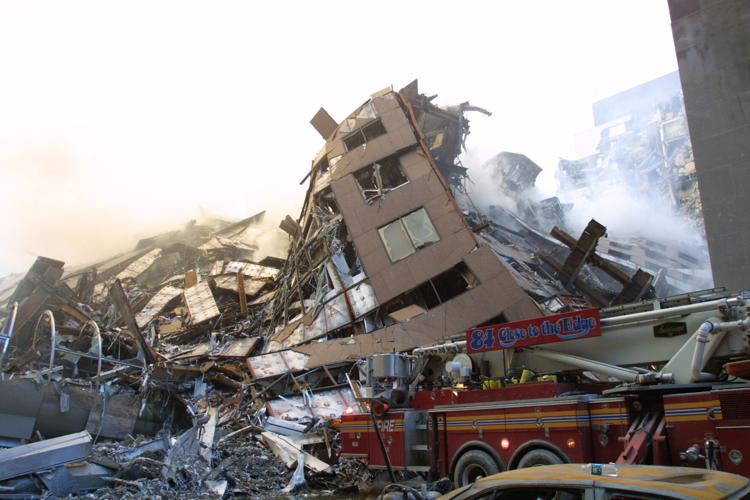 Attacks World Trade Center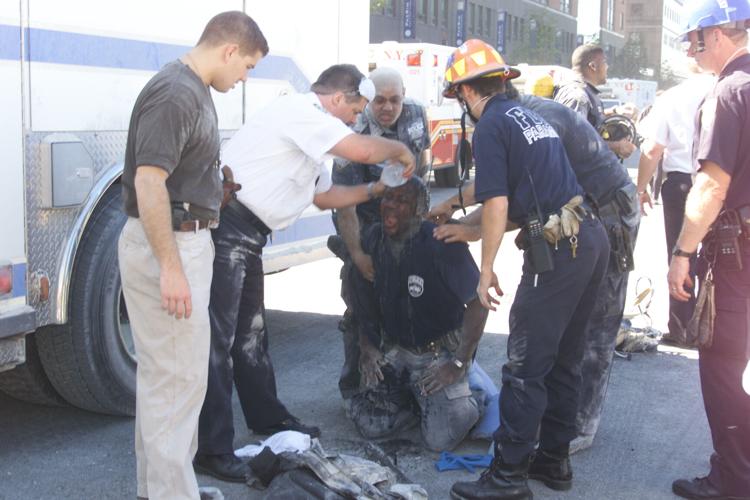 Attacks World Trade Center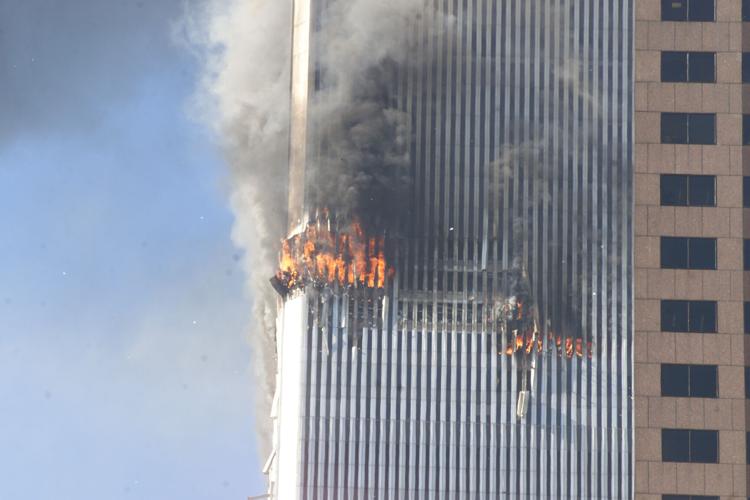 September 11 NYC Aftermath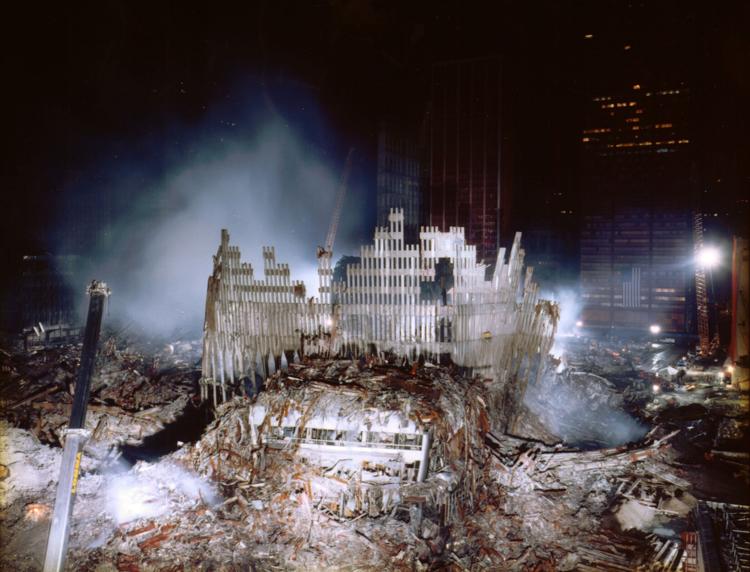 September 11 NYC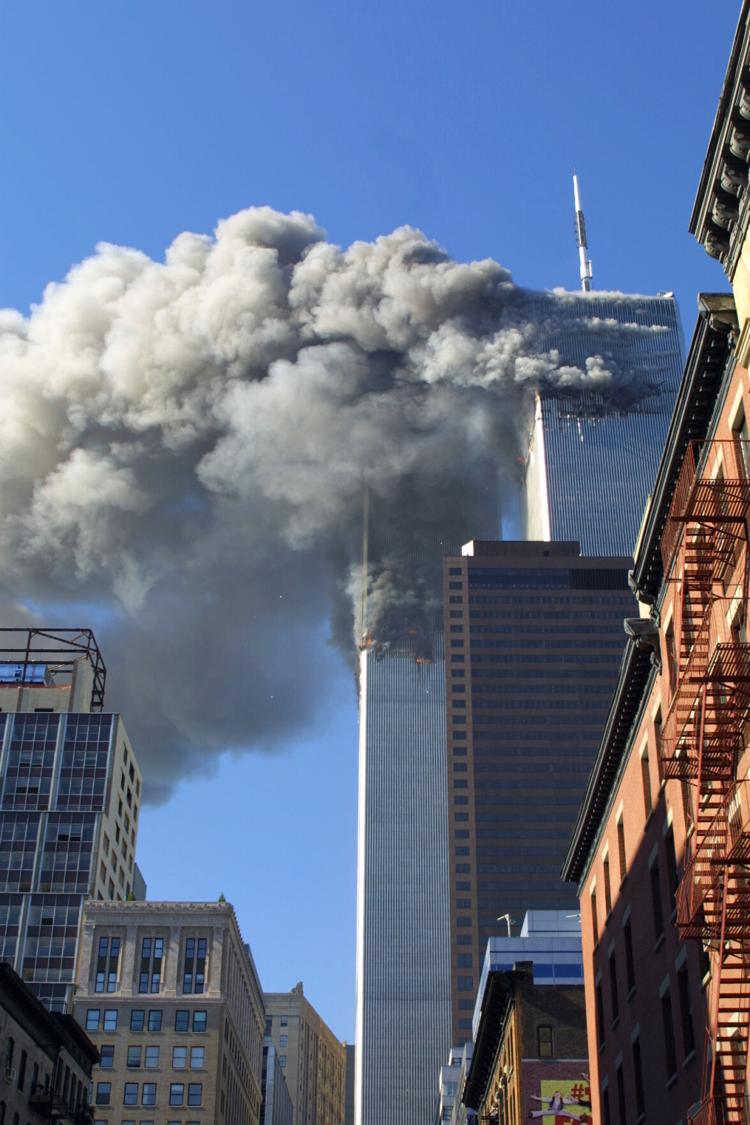 Attacks World Trade Center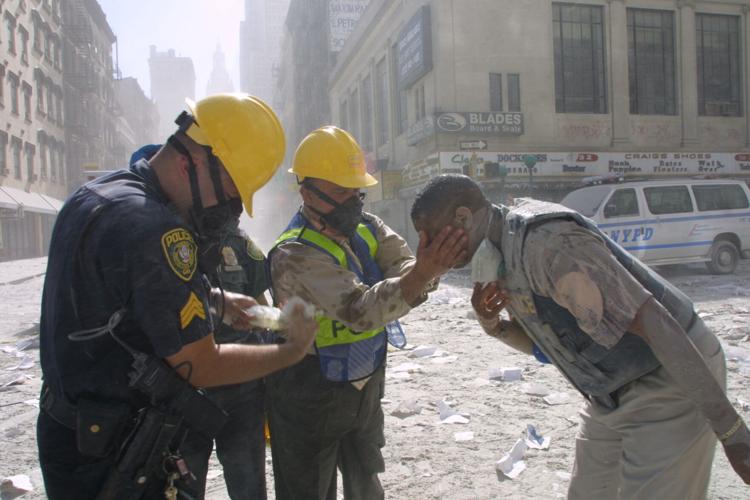 Attacks World Trade Center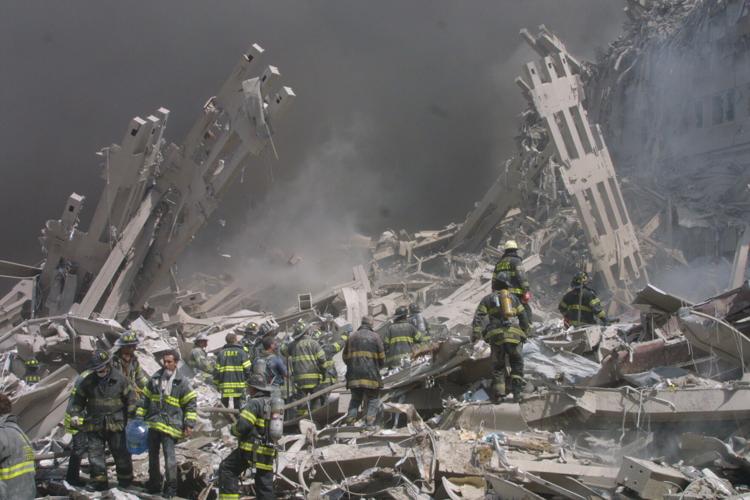 Attacks World Trade Center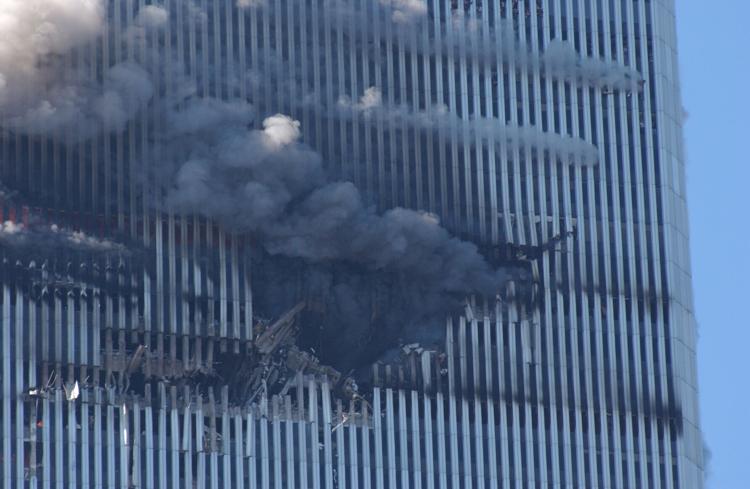 Attacks World Trade Center
Attacks World Trade Center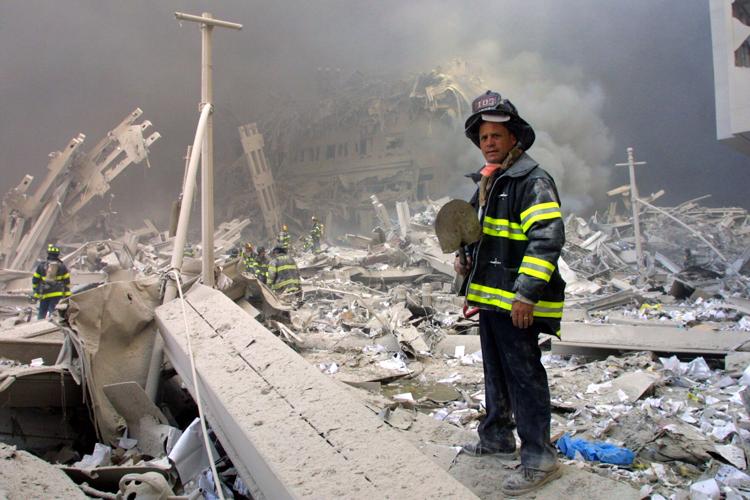 Attacks World Trade Center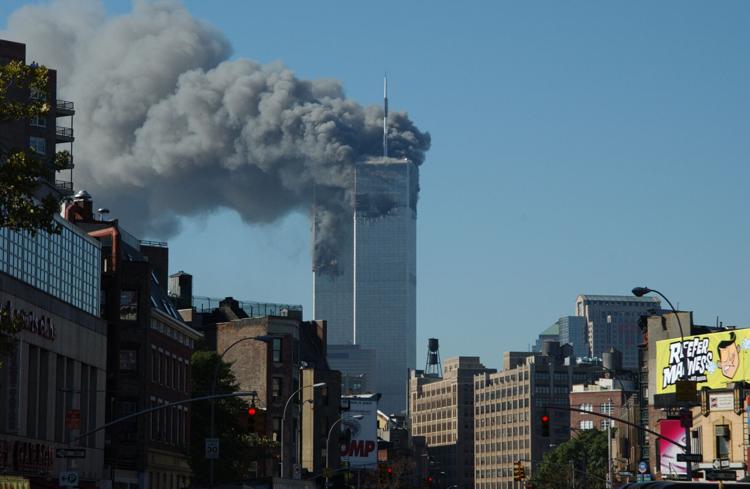 Attacks World Trade Center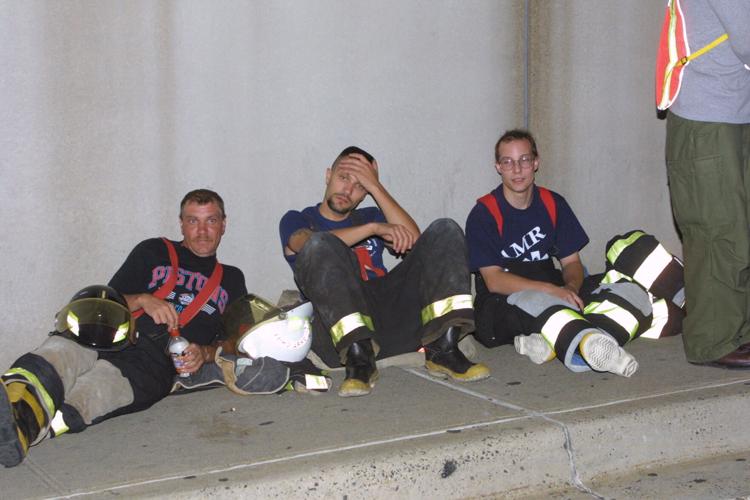 September 11 NYC Aftermath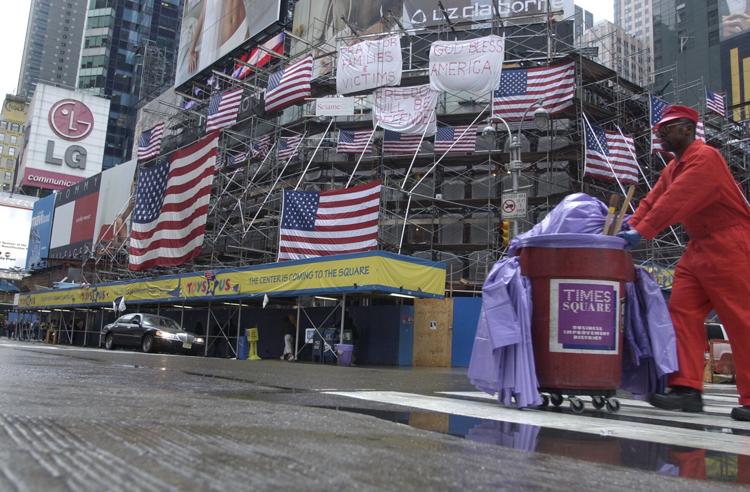 September 11 NYC Aftermath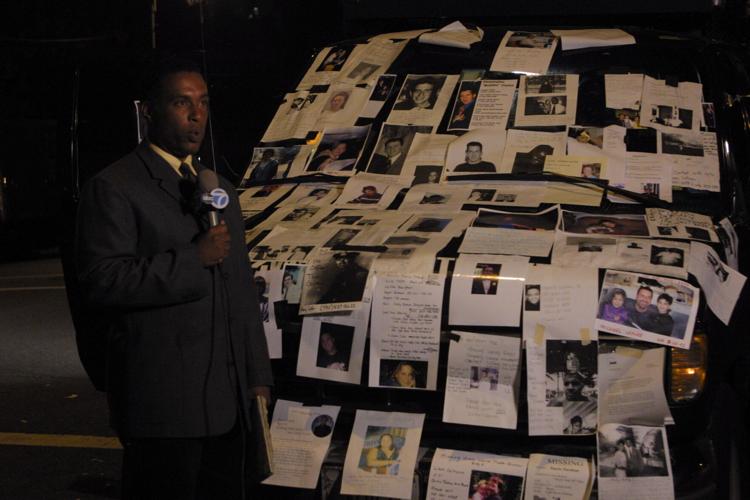 Attacks World Trade Center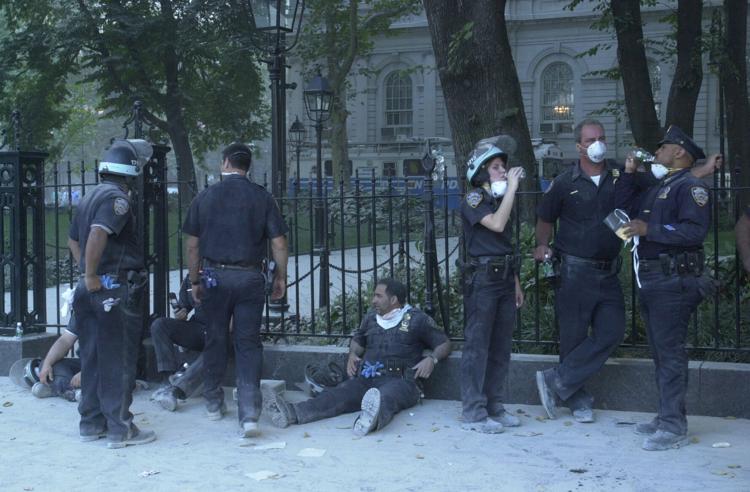 Attacks World Trade Center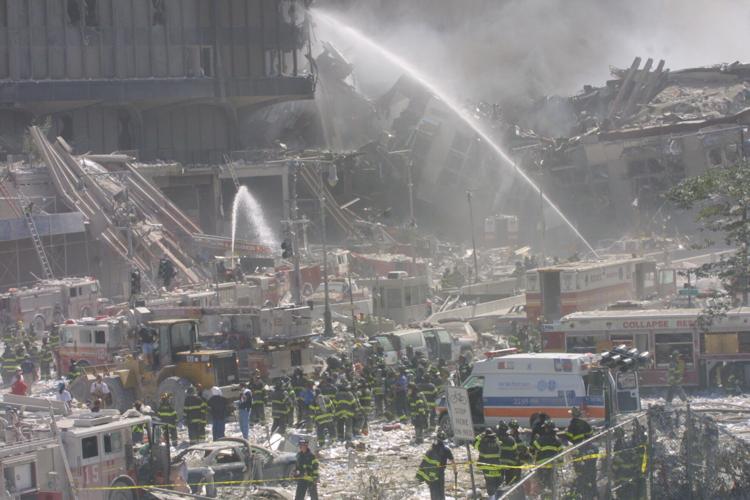 September 11 NYC Aftermath
September 11 NYC Aftermath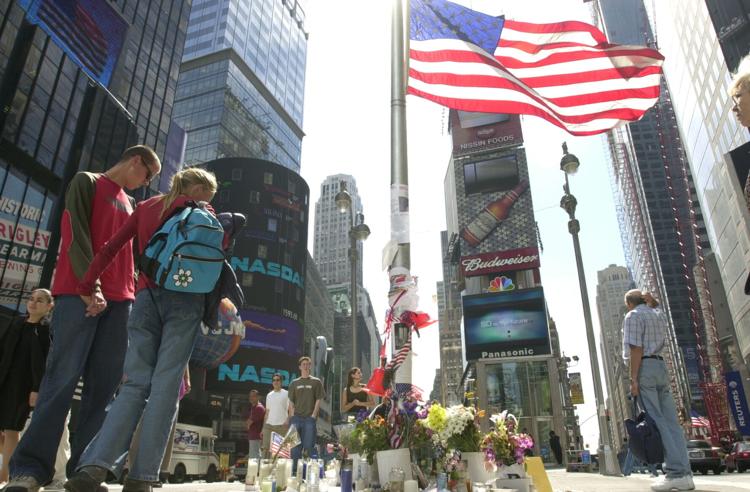 Attacks World Trade Center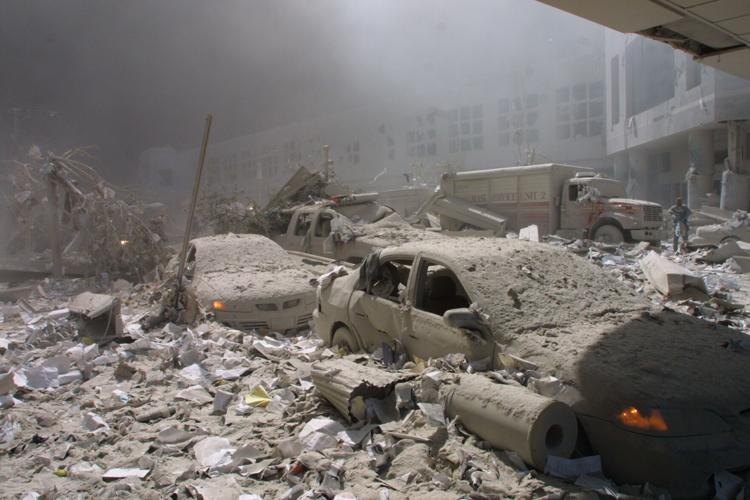 Attacks World Trade Center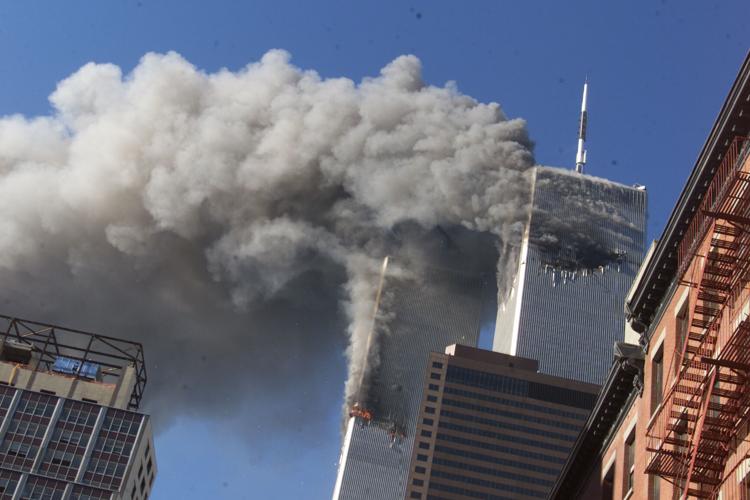 September 11 NYC Aftermath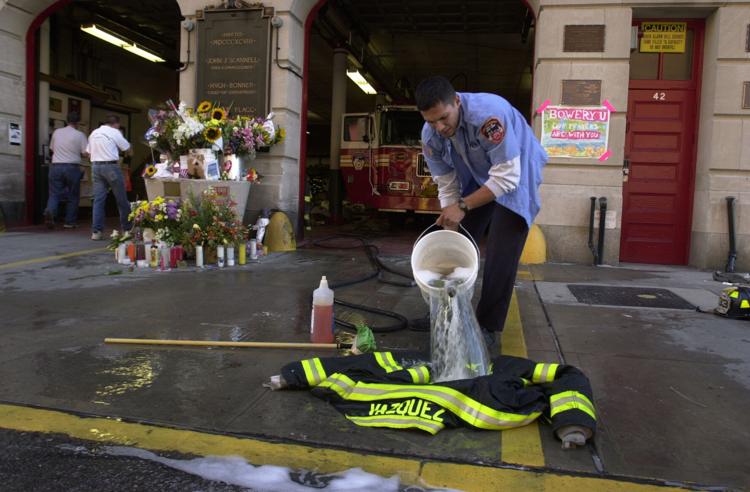 Attacks World Trade Center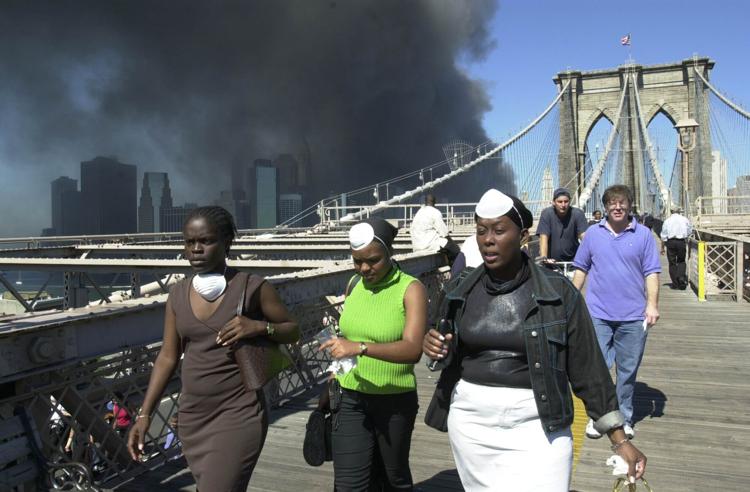 Sept. 11 Attacks Secret Files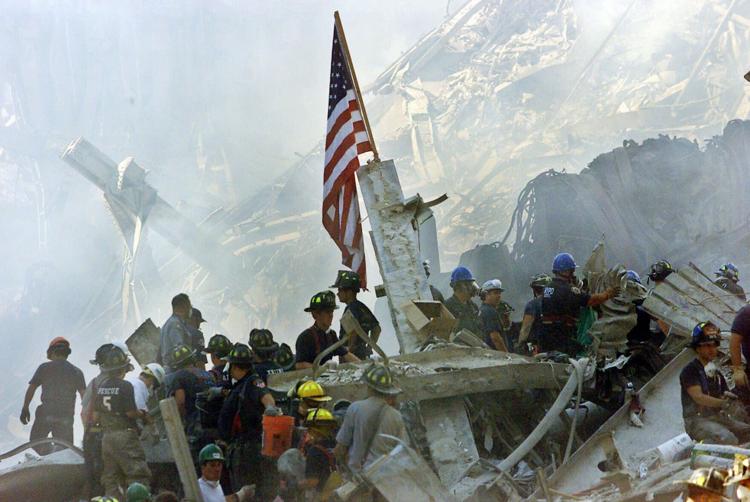 Sept. 11 Attacks Secret Files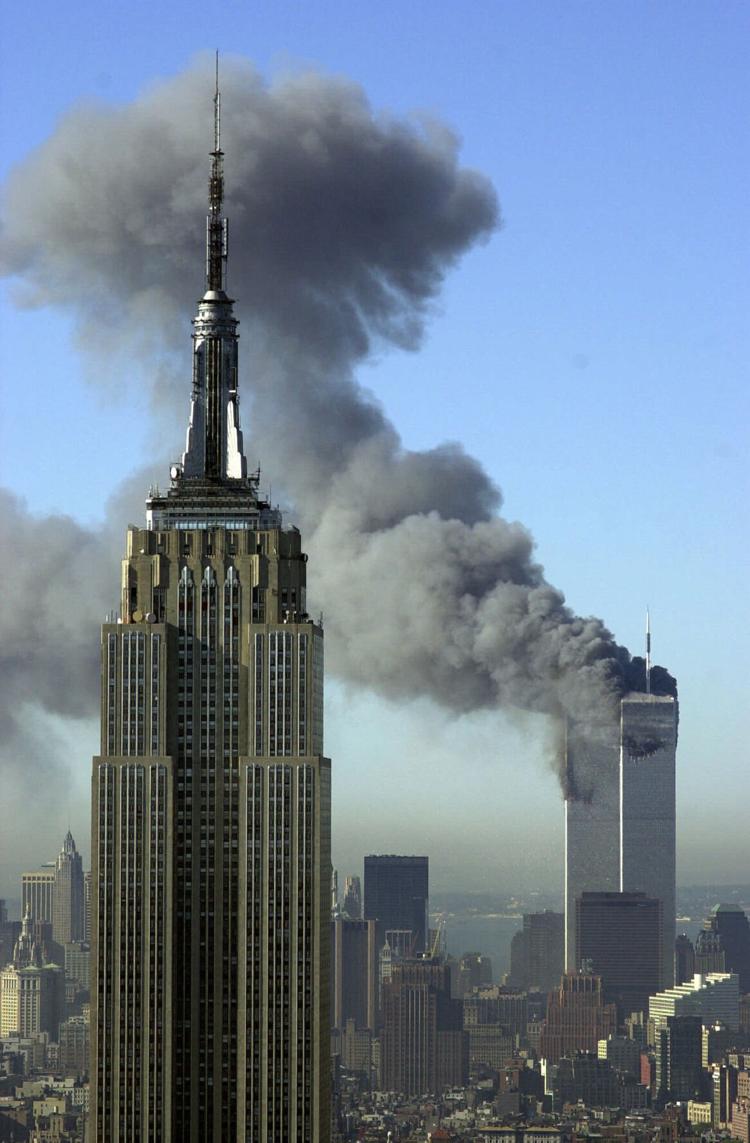 September 11 NYC Aftermath