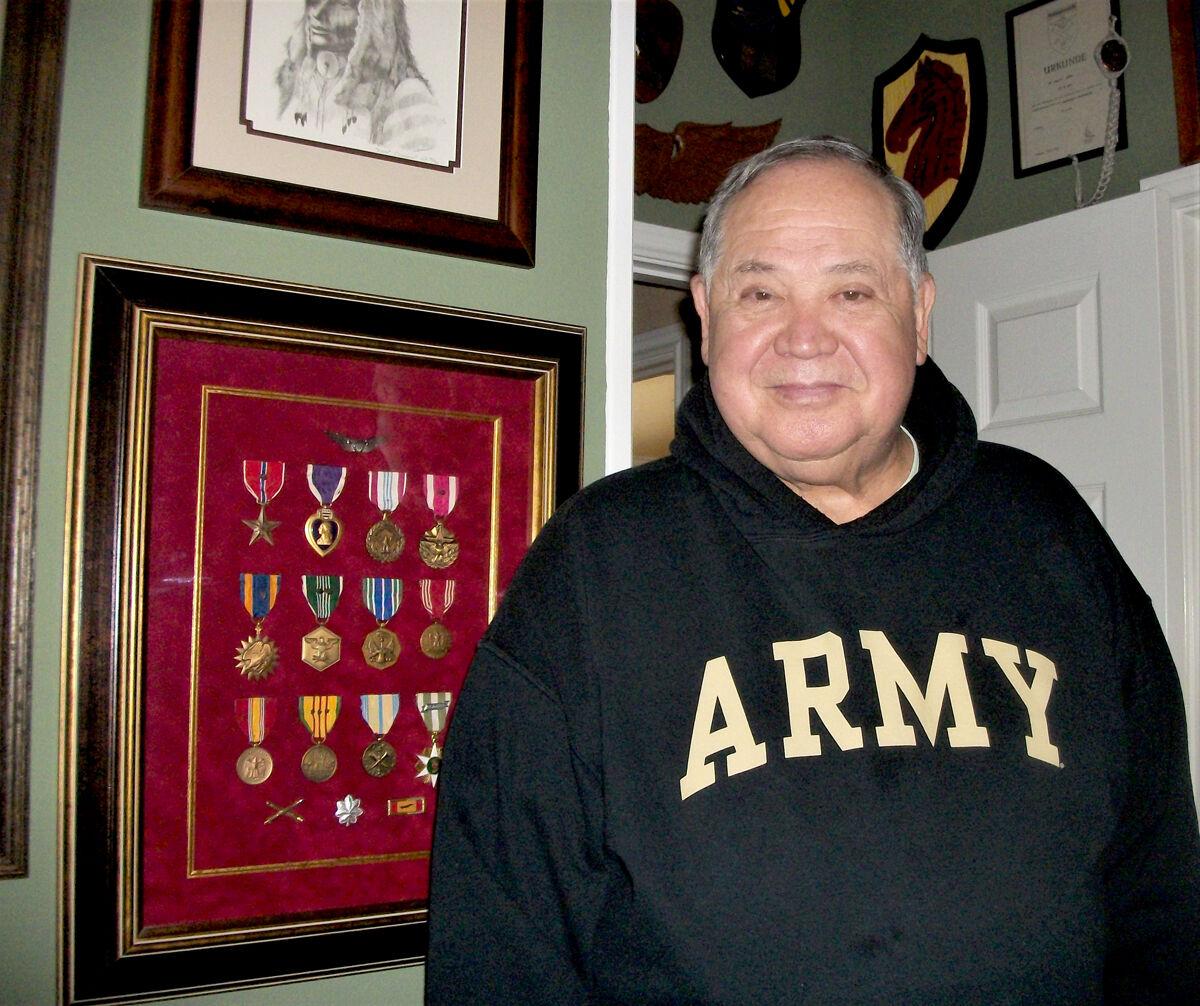 Ben Dever, 75, of Hewitt, never intended to make a career out of the military. But two tours to Vietnam, two tours to Germany, and some 22 years later, he retired from the U.S. Army as a lieutenant colonel in November 1988.
Dever was born in Washington, D.C., and raised in the northern Virginia area. He attended Manassas High School in Virginia and graduated when he was 18.
College was on his mind and he enrolled in the University of Richmond but quit after three semesters.
"I ran out of money and I ran out of grades," he said. At the time, school didn't feel like the right place. So Dever went to work for the telephone company.
He was 21 years old when he received a draft notice from Uncle Sam. He decided not to wait until he was drafted and joined the U.S. Army in November 1966 with a buddy on the "buddy plan," Dever said. The buddy plan is designed to allow a person joining the service to serve their time with their buddy. Things didn't quite work out that way, as both men were assigned as platoon leaders of different platoons. They never saw each other again.
After completing his basic training at Fort Bragg, North Carolina, Dever was selected for Officer Candidate School at Fort Sill, Oklahoma. In September 1967 ― while Vietnam was in full tilt ― he was commissioned as a second lieutenant.
"My paycheck as an officer was a grand total of $300," Dever said. "I asked how I could make more money."
The answer, he was told, was flight school, so he decided to go. He had to wait his turn and spent the time as a platoon leader in a searchlights battery for a couple of months before he was off to Mineral Wells, Texas, and flight school.
At this point, Dever married Carla Taylor in April 1968 in Virginia. It was two days after the assassination of the Rev. Martin Luther King Jr. Riots were everywhere when Dever and his new wife spent their honeymoon driving to Texas for his training. They couldn't drive at night due to a curfew.
Helicopter training
Dever trained on the OH-23 light observation helicopter at Fort Wolters in Mineral Wells, then he learned to fly the combat Huey helicopter at Fort Rucker, Alabama, even though that wasn't what he would fly in Vietnam.
And that's exactly where he went after he graduated from flight training in 1969 ― straight to Vietnam, where he was stationed in the I Corps, the northernmost region of South Vietnam, bordering North Vietnam at the Vietnamese Demilitarized Zone.
Dever was assigned as platoon leader for an Air Cavalry troop: F Troop, 8th Cavalry. His job was to fly the "scout bird," as they called it, or Loach, for light observation helicopter (OH-6 Cayuse). It was one of the most dangerous assignments in Vietnam. His job was to fly out low to the ground and observe where the enemy may be. Once they found the enemy, a couple of Cobras would come in to take care of things.
The small helicopter might take fire, and a crew member would throw a smoke bomb to mark the location of the enemy. Then they fired until the Cobras arrived and they could get away.
"Sometimes you don't see anything. You're just cutting holes in the sky," he said.
Shot down
He was in Vietnam for five months flying over the Chu Lai region doing search-and-destroy missions over the mountains. On one mission, the crew chief yelled, "I got one running!" As the bird turned back around, it took small arms fire and lost an engine. They were trying to get the copter to a small clearing but hit a tree on the way down.
"We just crashed in enemy territory," Dever said.
The crew chief and observer both were okay, but Dever had compression fractures in his back.
Two Cobras started shooting at the enemy and a Huey came and picked them up. "We were not on the ground more than five minutes," he said.
He was taken to an aid station, then to an evacuation hospital in Vietnam. From there, he went to a hospital in Japan, then to Walter Reed Army Medical Center in D.C., effectively ending his tour.
After about two months he was stabilized and sent to Fort Meade, Maryland, for light duty. Right after he got out of the hospital, he was promoted to captain. Dever spent about a year at Fort Meade, becoming company commander of the Army garrison before he left.
He then went to an advanced training course at Fort Sill, Oklahoma, where he geared up to go back to Vietnam.
Next week: Dever serves again in Vietnam and goes directly to Germany. His military service continues with a variety of assignments, including commanding troops.
"Veterans' Voices," featuring stories about Central Texas veterans, publishes every Sunday. To suggest a story about a Central Texas veteran, please email veteransvoices@wacotrib.com. "Veterans' Voices" is proudly sponsored by Johnson Roofing.
Be the first to know
Get local news delivered to your inbox!